"Machiasobi vol.2" I tried tartar curry using "Gourmet hunt", Awa Oko (Awaodori) which exhausts the taste of Tokushima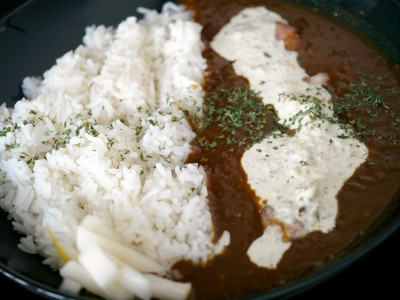 "Toriko" in the series well received in Weekly Shonen Jump (work: Shimabukuro Hikari). Toriko, a gastronoman, is a story of adventuring the world seeking a variety of ingredients to make a "full course menu of life", on a jump super animation tour 2009 "School trip by Katekyo Hitman REBORN!" It was made into an animation with.

"Machiavi's vol.2"In contrast to this Toriko, we implemented a project called" Gourmet Hunt "that eats the taste of Tokushima. If you eat the designated menu at each store, you will get a postcard of each original design, respectively, and there will be double triple pleasure that it will become a special gift ticket when collecting stamps.

All 16 stores are participating, it is very difficult to go around in a day. Tentatively, it is the center point of the eventUfotable CafeI decided to visit from.

Details are as below.
Ufotable Cafe TOKUSHIMA

There is ufotable Cafe TOKUSHIMA along this board walk along Higashishincho. The place where the event is held at Machiasobi is almost gathered on the line connecting JR Tokushima Station and Awaodori Kaikan, and the ufotable Cafe is located about the center. It is within a 5-minute walk from the station, and the Awaodori-kaikan is also about 5 minutes on foot.

View Larger Map

Weekdays from 17 o'clock to 25 o'clock, Saturdays from 12 o'clock to 25 o'clock, Sundays from 12 o'clock to 23 o'clock. It is rather a night type shop.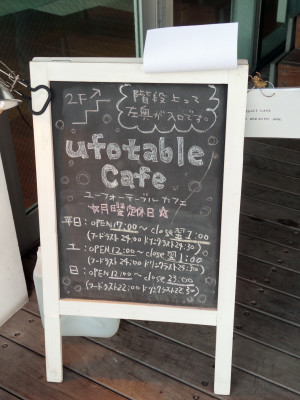 The pain was stopped in front of the cafe.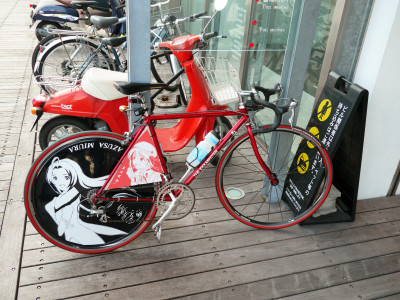 Regrettable that there is no pain contest this time. Design is "THE IDOLM @ STERYukuzo Hagiwara and Azusa Miura.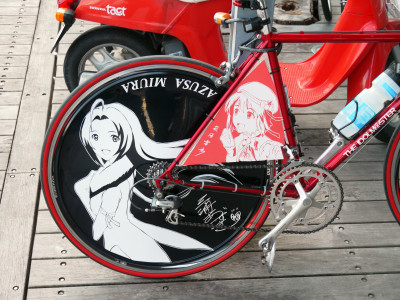 The limited menu during the matiasovi period is "Awa Oka's Tartar chicken curry". For drinks, soft drink "gourmet" and alcoholic drink "Maker's Mark" are prepared.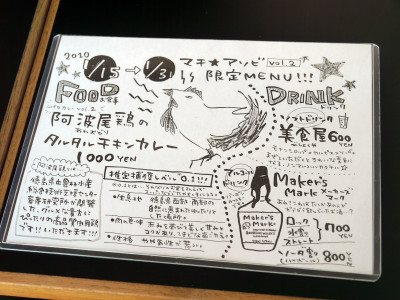 First of all, from soft drink 'Ginza' (600 yen).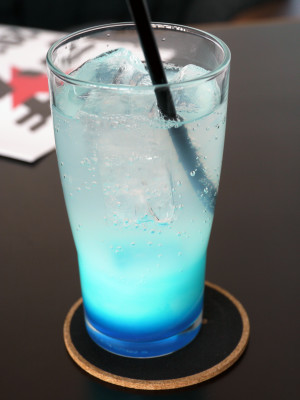 Monan syrupOf Blue Curculialus and Soda, Calpis.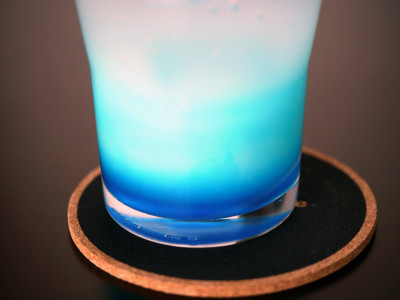 Stir it to a beautiful emerald blue.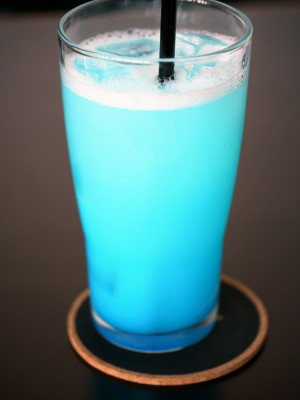 When enjoying the sensation, the main "Awa Tailor's Tartar Chicken Curry" (1000 yen) arrived.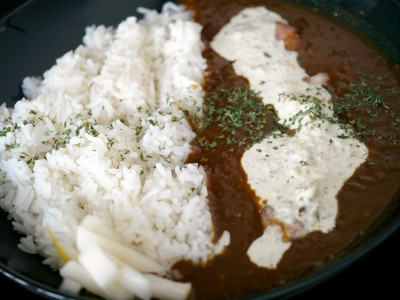 Tartar sauce is on top of curry.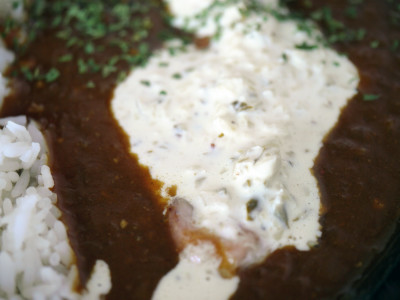 Chicken meatAwa OkaWe use a pretty big lump. The compatibility of chicken with tartar sauce is chicken southern barbecue, but it is quite inconspicuous, but the curability of curry to wrap it without any discomfort is worth it. Despite the painful but mellow taste, if you like curry, please do.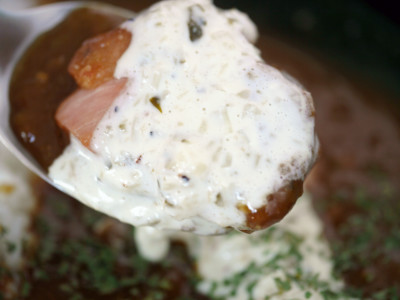 Is pickled rice flavored with radish? After refreshment of curry, refreshing acidity is glad.



By the way, during the period of Machiasobi vol.2, "Original" exhibition of "Toriko" was held.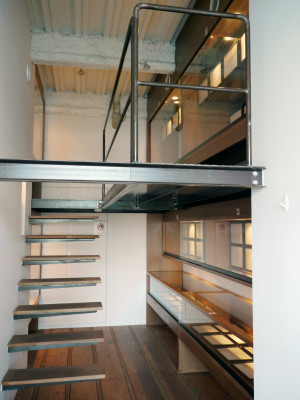 "Toriko" was animated by ufotable at jump / super animation tour 2009 at Manga of Weekly Shonen Jump Truck (work: Shimabukuro Hikari). Please see the powerful original picture, with your own eyes.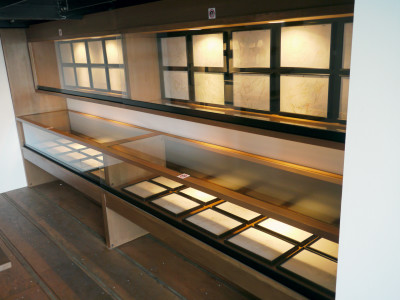 As a gourmet hunt target shop, a postcard is given, but apart from that, a coaster present is also being held at the Toriko original picture exhibition.