I am thinking of Hokkaido far from Meisei "Genghis Khan nobodakakoba"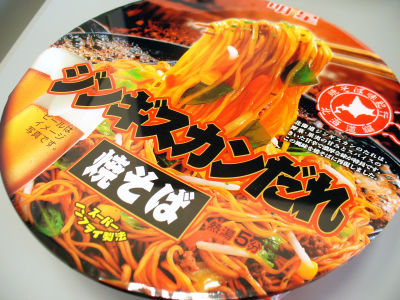 I have tried to eat 'Hingkazan Dashi Yakisoba' of Akeboshi 'Hokkaido Fair' limited item held in Lawson throughout the country from May 15 (Tuesday) to June 4 (Monday), excluding Hokkaido It was.

Sweet and sour sauce that is made from yakisoba, who will taste Hokkaido?

Details are as follows.
Watery, liquid soup, sprinkled in.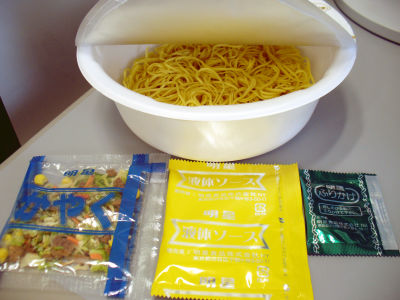 After putting in water, put hot water in 5 minutes.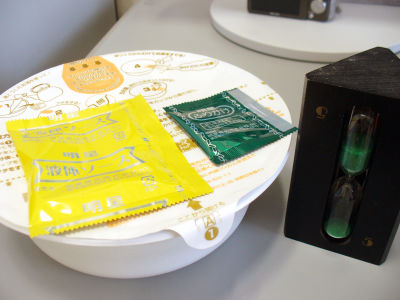 I tried to throw away the hot water. This may be delicious even for salt fried noodles.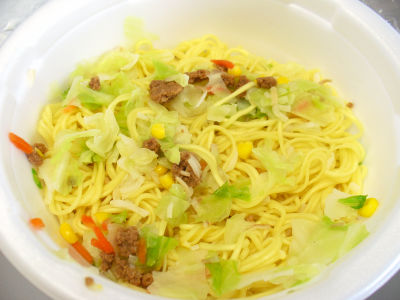 I mixed the sauce and mixed it, I tried sprinkling it. I surely smell Genghis Khan.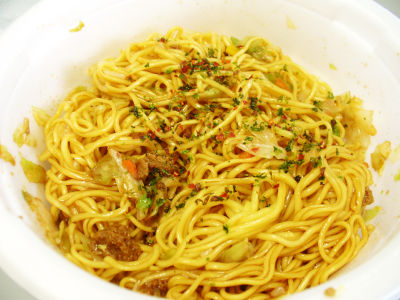 Although I tried eating, it really tastes the taste of Genghis Khan. it's amazing. I remembered the taste I ate in Hokkaido. Frequently involved in a rather hot source is nothing more than a nonfriend, because there is a higher degree of elasticity than ordinary fried noodles, there is a firm chewiness.

The ingredients are also very substantial, especially because the rag meat is Genghis Khan thanks to why it looks like Genghis Khan and it makes me feel somewhat.

As a result of examining the details, this rag meat was made of pork and chicken. Hopefully I really wanted meat that used meat with lamb.

A page with information about products is here.

◆ From May 15th to June 4th at Lawson stores excluding Hokkaido area ◆
A lot of taste in Hokkaido! "Hokkaido Fair" held