Windows XP custom support price turned out to be able to discount 95%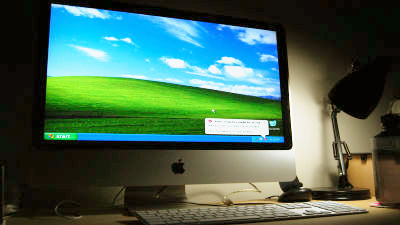 ByJulius Santiago

Although Windows XP is officially supported, there are situations where large-scale organizational units remain where OS migration is not progressed, such as foreign governments signing an extension agreement with Microsoft. It was revealed that the price of custom support to extend support of XP can be discounted by 95% by company negotiation.

Microsoft slashes Windows XP custom support prices just days before axing public patches - Computerworld
http://www.computerworld.com/s/article/9247708/Microsoft_slashes_Windows_XP_custom_support_prices_just_days_before_axing_public_patches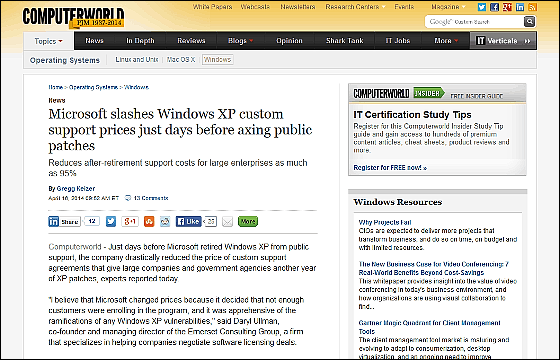 According to Computerworld, it turned out that Microsoft had significantly reduced the price of "custom support" contract to supply additional patches to large enterprises and governments a few days before the official support of Windows XP ceased.

Companies that negotiate software licenses between companies "Emerset Consulting GroupAccording to Darryl Ullmann, co-founder of the company, a company with a certain 10,000 XP machines refused to offer a custom support fee of 2 million dollars (about 200 million yen) two weeks ago, Microsoft said there was a discount price of $ 250,000 (about 25 million yen) after days. Computerworld has confirmed transactions that grant custom support for one year under similar conditions for another company.

Although the formal fee for custom support has not been announced, although the number has not been revealed,The British government is about 5.55 million pounds (about 960 million yen), the Dutch government extended euro million extended support transactionsWe are doing. According to Emerset's investigation, custom support of Windows XP is 2 million dollars (about 200 million yen) = 200 dollars (about 20,000 yen) per 10,000 XP machines,Fee previously set upAlthough it takes the form to continue, it is clear that the minimum number of contracts is from 750 units, and up to 95% discount can be made by negotiations for each company.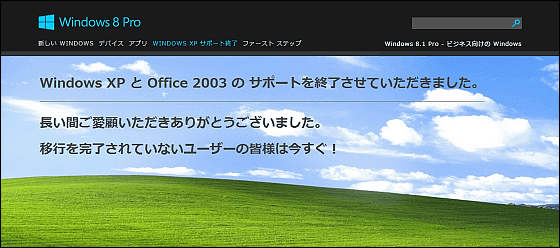 Windows XP is still supported after April 8 when support is terminatedIt accounts for 28% of the market share, Microsoft is expected to aim to avoid criticism in case of large-scale information leak by lowering custom support of large customers. However, as official support has already been completed, any company should upgrade the OS someday. Mr. Ullman said, "We believe that Microsoft is helping customers migrate their operating systems at their own pace."