Clinkle, which has collected 3 billion yen in start-up money but also lost one-third of its employees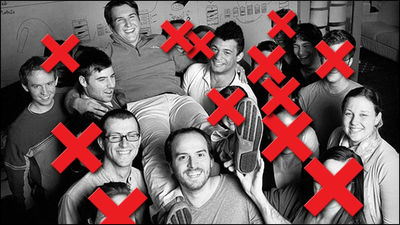 A student from Stanford University established "Clinkle"Is a Silicon Valley venture company that develops a mobile payment platform. The founder was a 22 year old young man, Lucas Duplan, attracted public attention by collecting 30 million dollars (about 3 billion yen) of funds in spite of the release of the service, but then continued all the difficulties and stasis, Eventually, it seems that one third of employees have gone out of work.

Inside Story of Clinkle - Business Insider
http://www.businessinsider.com/inside-story-of-clinkle-2014-4



This picture was taken in July 2013, and the pictures are reflected in the members of the Clinkle team at the time. Members with "x" on their face have already withdrawn from Clinkle, the young man in the middle is upstanding Cluksle CEO Lucas Duplan.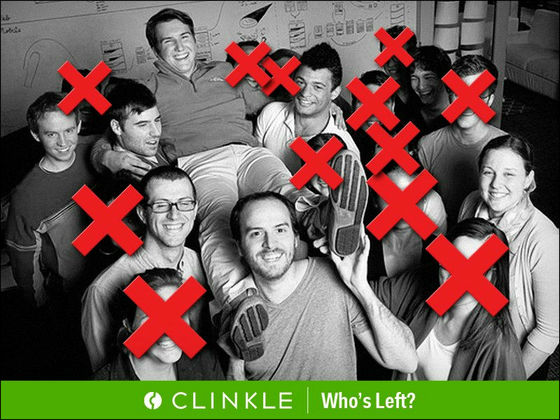 Clinkle is a settlement application available from smartphones, a service created jointly by Duplan and several of his colleagues. This application was born as I thought that if you had an app that could easily settle payments from the experience that they could not easily purchase sandwiches on a European trip when they were 19 years old.

Initially, Frank Li and Jason Riggs who were classmates of Stanford University and three people including Duplan jointly develop applications, and in 2012 2012 Riggs and Duplan work together on Clinkle's technology We are applying for a patent on patents. And Clinkle succeeded in raising a lot of funds despite keeping the detailed contents of the service secret for more than three years.




According to a person who used Clinkle, the application was designed very well, it was easy to use, so it was a service that seems to be used frequently in exchange of money between users. It does not need any troublesome operation such as scanning QR code between terminals or sending mail to exchange money.

Clinkle also adopts a tough reward system that includes gaming elements, for example, if users purchase something using Clinkle, they can get free coffee. It also seems that it is a mechanism that points can be obtained by recommending an application to others and it is also possible to get some reward at that point.

The service introduction movie that Clinkle is officially upgrading is as follows and I do not know what kind of service it will be almost. As you can see from this movie, what kind of service Clinkle will be doing now is not publicly available.

Clinkle: We're All In This Together on Vimeo


However, a movie showing the behavior of the demo app is also released, and if you look at it, it seems like somehow the image of the Clinkle application will not be attached.

Clinkle Demo Video - sneak peek - YouTube


When I was 19 years old CEO Duplan started developing apps. And in June 2013, when he was 22 years old he earned 25 million dollars (about 2.5 billion yen) as the initial investment in Silicon Valley's history of the biggest financing, and in the coming months it will be about 5 million dollars We will also succeed in procuring additional funds of 500 million yen).

Initially I was recruiting students who would like to work at Clinkle together in the university, but after raising funds the number of employees has expanded to more than 70 people at a stretch, after that we have an office in the heart of San Francisco, with 150 employees It has grown to exceed people.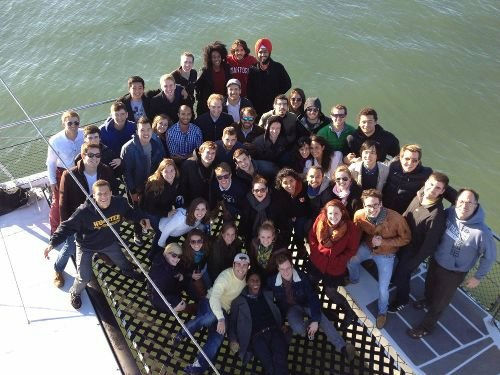 In Stanford University where he was enrolled, it will be handled like a star and it will overflow with the voices of many praise. However, there were some students who jeopardized his success, and they managed to try to leak information on top secret Clinkle.

But 100,000 beta testers will prove that Clinkle is actually "serviceable" service. And since this beta test, all job seekers have become obliged to sign a confidentiality agreement so that no details of the application leaks.

It was around the fall of 2013 that Clinkle looked like a sail like that with a danger signal. Although Clinkle is still in the stage before service provision, it is already looking for a user who uses the service, the number of reserved people exceeded 100,000, and the immediate goal of the sales team at that time was achieved. Sales team members originally went to lunch on FridayMimosaAs I was drinking a cocktail saying, I was drinking alcohol at the company's expenses as a goal achievement celebration, but the management team of Clinkle to the member who removed it after two days later said "From work to tomorrow Please do not come and I am dismissed. " Into a sudden restructuring drama, employees in the company are awfully upset.


ByMat Wall

Later, as Director of Duplan, Mr. Barry McCarthy, formerly Chief Financial Officer (CFO) at Netflix, joined Clinkle as Chief Operating Officer (COO). Mr. Duplan respects Mr. McCarthy and he seems to have similar thought patterns. However, the former employee says, "Duplan is the worst but McCarthy is even worst." Also, until Mr. McCarthy joined Clinkle, there seems to be few members over the age of 30.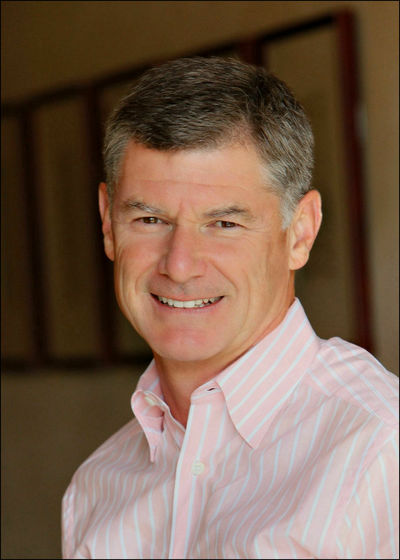 One week in November 2013 after welcoming members who can rely on management team, about 40 employees of Clinkle were gathered in the office located in San Francisco. We had announced that Chi-Chao Chang, who served as executive at Yahoo! And xAd, will be welcomed as Clinkle's new engineering vice president at the all-day meeting on the previous day, but at the meeting on that day, Chi-Chao left Clinkle ". This brings great shock and confusion to Clinkle employees.

After that, some employees rarely received an email from Mr. McCarthy and are informed that "I am going to work on Monday at 9 am." The employees who received the mail will be called to the meeting room the following Monday and Mr. McCarthy will be told to be dismissed. Mr. McCarthy at that time was very sentimental, he said that he talked about the circumstances leading him to become an important position in Netflix after having been in the past in the past and encouraged employees to be dismissed.

In the startup company it seems very reasonable that Clinkle 's sales team, which has relatively many employee restructurings and no products to sell, is laid off. About these restructuring plays, Duplan, CEO, said "his own experience has caused this confusion."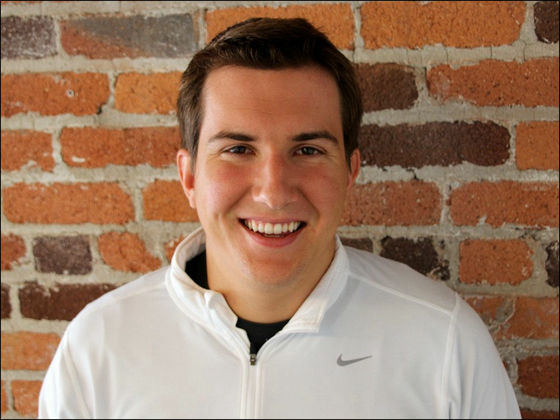 Also, there seemed to be discrimination among divisions within Clinkle, for example that shares were distributed only to engineers and some designers, not to employees of the operator department. Also, Duplan has a team called "ops girls" consisting mostly of women, often using this team as a chore for engineers, such as washing cars, refilling gasoline, buying groceries etc. It was clarified by the testimony of the former employee that he had been allowed to do. The former employee who leaked these comments "Working for Clinkle is like responding to abuse" commented.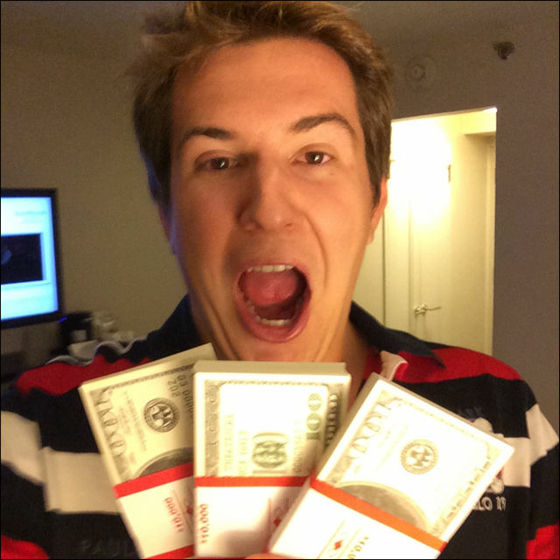 In addition, Clinkle has lost most of its management teams in a few months and many management teams have resigned, including Engineering Vice President, Customer Service Director, Design Vice President, Operations Vice President, and Mr. McCarthy of COO. The primary reason for this mass retirement is that Mr. Chi-Chao Chang was dismissed.

According to sources close to Mr. Chi-Chao, Ms. Chi-Chao was to join Clinkle as Vice President of Engineering, but he seems to have some anxiety. Because Clinkle was hardly sure what kind of service it is because of its secret principles before joining the company and because he had no choice but to join Clinkle in order to ascertain whether he could serve Clinkle.

After joining the company he seems to have gathered all the materials including applications, development roadmap, management team's report and so on. And I know that Clinkle is trying to disassemble again a lot in the collected data. Last time the restructuring was done two months ago, it was only employees who worked hard that they were about to be dismissed. It seems that this was a restructuring due to accumulation of investment in the engineering team and the management team, Chi-Chao says "I could not help the restructured employees." However, it seems to me that why startup companies before service release dismiss employees who work diligently and hire only expensive management team.

Furthermore, in addition to restructuring information, he seems to have discovered data on applications and market strategies that are considerably worse than he imagined. Although the application was more or less extensive to be restored by Mr. Chi-Chao, Clinkle's management policy seems to have diverged from Chi-Chao's own idea. And then in the evening I set up a meeting place with Mr. Duplan and told him to resign himself after a long discussion.

Although he does not know the real reason why Chi-Chao decided to resign, he is "Duplan is one of the most impressive people I have ever met," about Duplan's impression Narrator said that I am praying for the success of Clinkle. Mr. Chi-Chao left Clinkle in just 24 hours brings a big shock and confusion to Clinkle's employees, and one former employee "tears down" talks about that momentum.



About one-third of the staff has gone, Clinkle is optimistic, Mr. Duplan commented that 20 million dollars (2 billion yen) of the big money gained by raising funds still remains I will. It is rumored that such Clinkle is currently planning to acquire banks, and it is said that it will move to new financing for that reason. It is also true that a lot of complaints are leaking out, but it is also true that many people are still supporting Duplan, so I'm looking forward to the future development of Clinkle.
in Note, Posted by logu_ii