I tried arranging Collabo original goods of LAWSON × JOJO with Jitaro Joseph Jonathan 3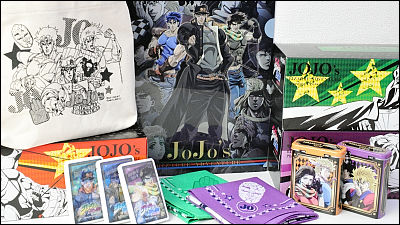 If it's a nearby placeDecorate the store in "wind attack giant" styleLawson is aggressively collaborating with animation, such as from April 1stJoJo's Bizarre Adventure CampaignWe are doing. From today Tuesday April 15 (Tue) sales of collaboration original goods began.

Original product / JoJo's bizarre adventure campaign | Lawson
http://lwp.jp/jj2/campaign/static/jj2/goods/

There are 8 types of original goods, each with several patterns. This time, Lawson sent all kinds, so I tried it side by side.

First of all, "JoJo's Bizarre Adventure Can Bank" 600 yen (648 yen including tax) · All three kinds. Here are two types of patterns, Part 2 handle and Part 3 handle.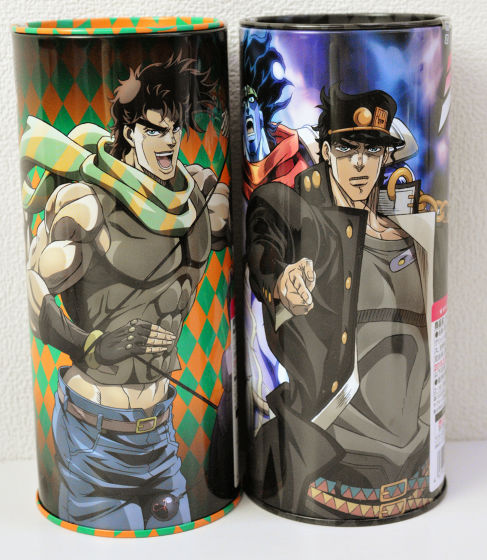 Three enemy characters are in the second part, and the third part is the composition that star platinum is standing behind Jintaro.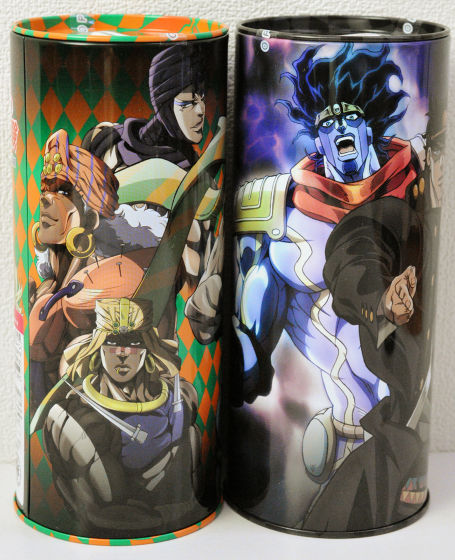 Since it is a can bank, the lid is designed to allow coins ......



There are four chocolate snacks inside, so let's snack out first when you use it as a piggy bank.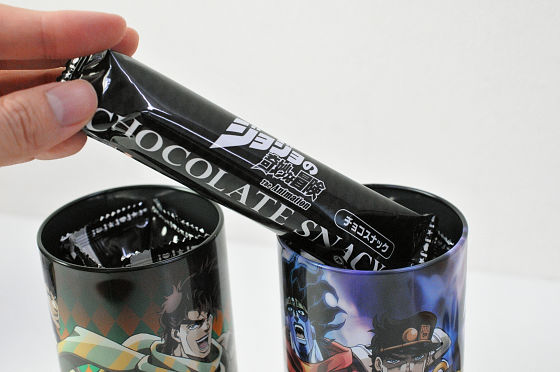 "JoJo's Bizarre Adventure Tablet" 200 yen (216 yen including tax) · All six types. The taste is orange mint taste.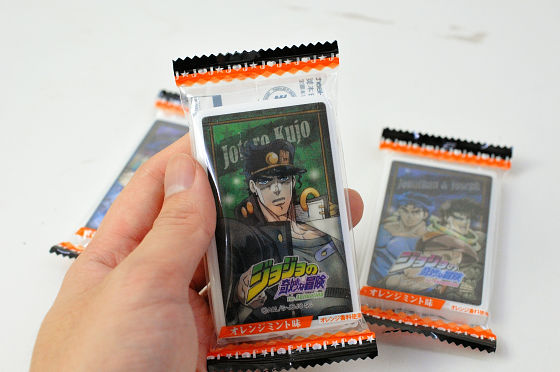 There are ordinary tablets in the case.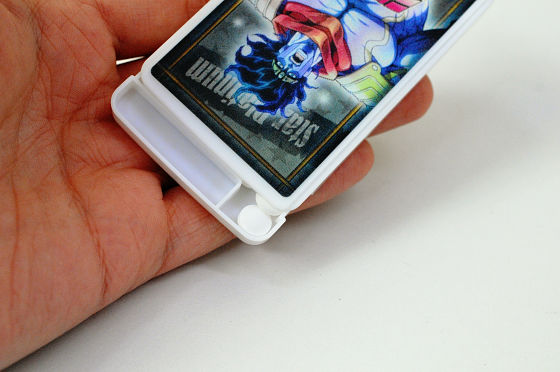 Features are in case, for example, this one is ...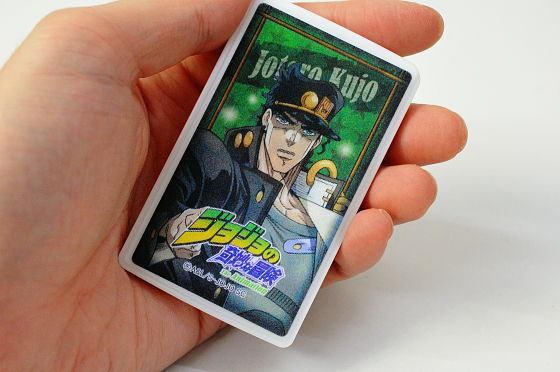 To change the angle and to star platinum.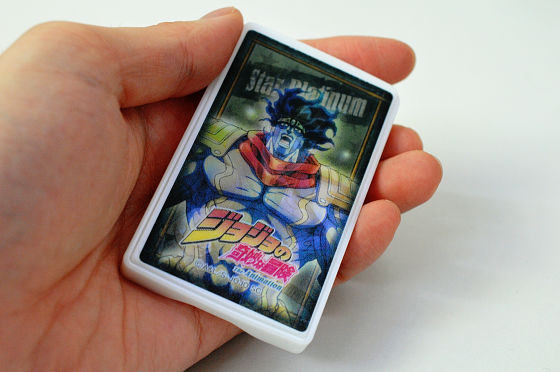 Joseph & Susie Q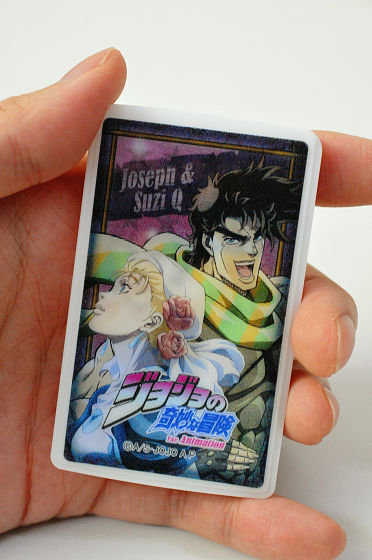 Jonathan & Ellina changes the angle. The handle of this couple is pretty ants.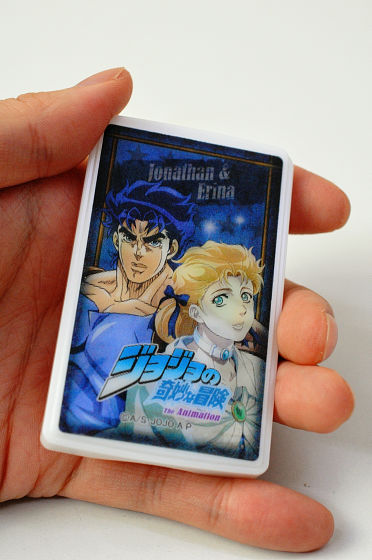 "JoJo's Bizarre Adventure Candy Can" 380 yen (410 yen including tax) · All three kinds. A main character is drawn on the table ... ...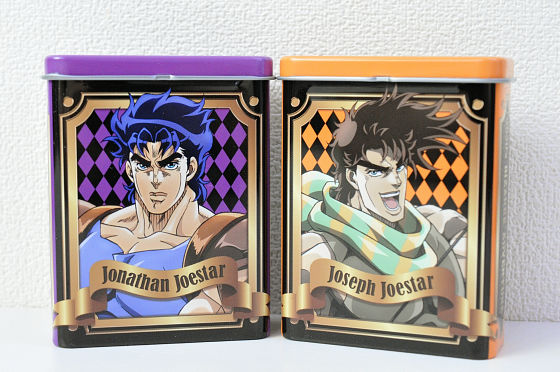 The back is Part 1 (left) is Cepeli & Diio, Part 2 (Right) is Lissalisa & Caesar.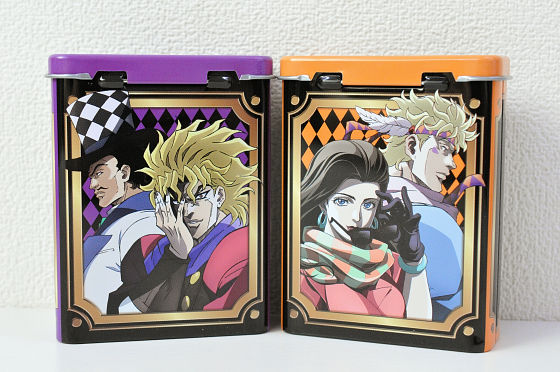 Inside is strawberry candy. Items are slightly different, but it seems to be good if you lick it while saying lero roll.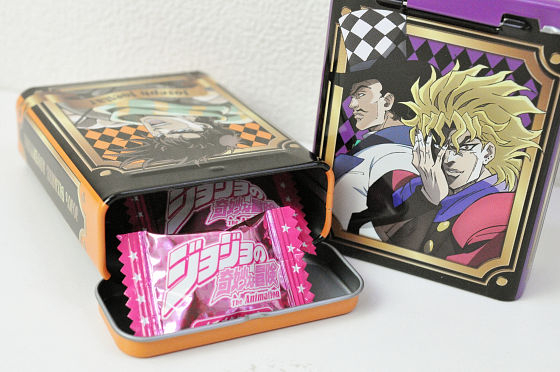 "JoJo's Bizarre Adventure Tissue" 189 yen (204 yen including tax) · All three species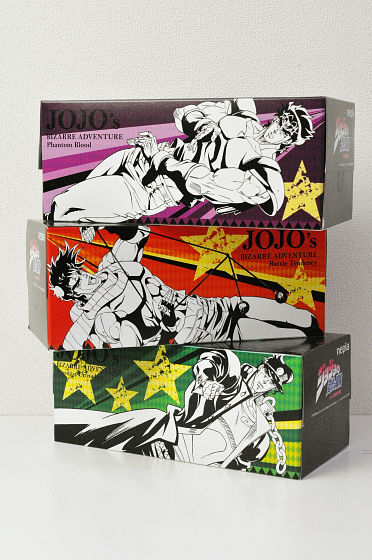 Part 1 box is purple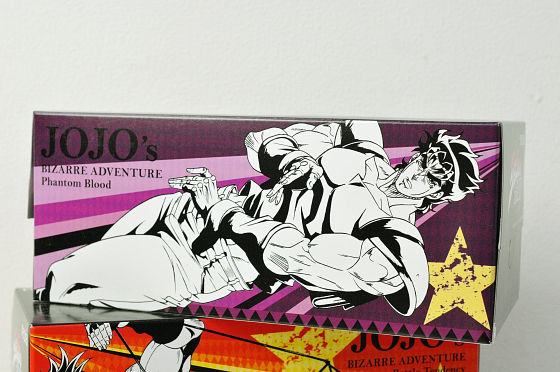 Part 2 boxes are red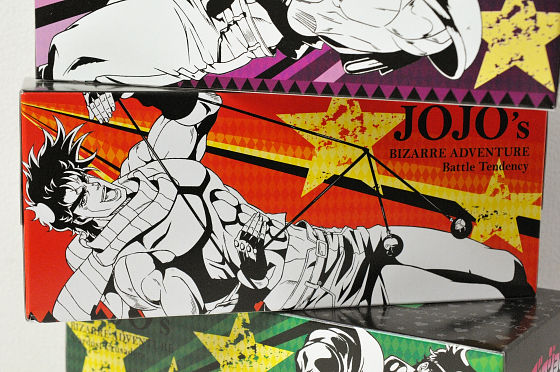 Part 3 Boxes green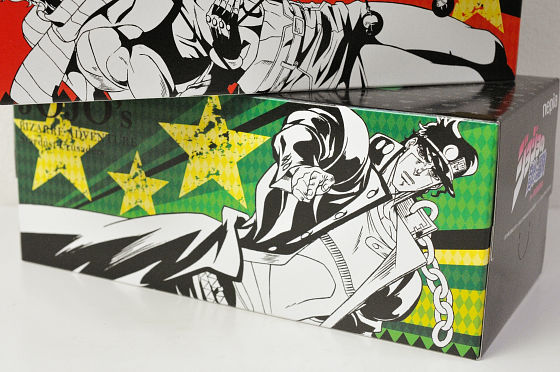 I feel a sense of intimidation just by putting it ... ....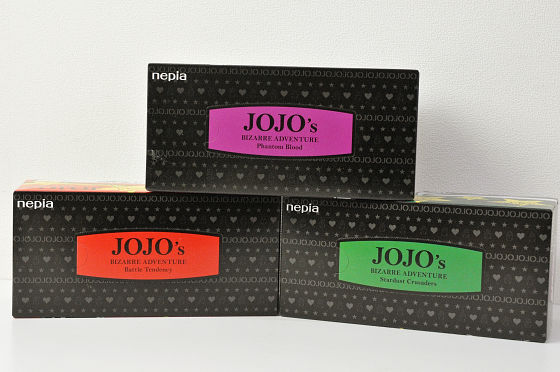 Since the paper inside is plain, you can use it without care.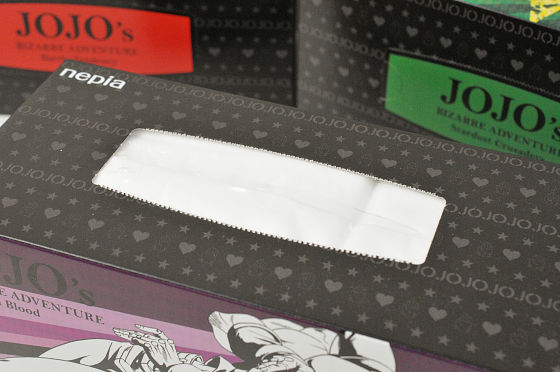 Collaborative goods are not limited to food, this is "JoJo's bizarre adventure bandana" 1500 yen (1620 yen including tax) · All three kinds. Be careful as it is sold in limited stores, not in all stores.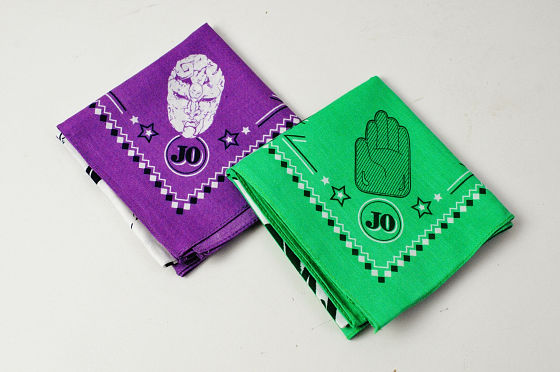 It is made of cotton and its dimensions are 500 mm × 500 mm, which is quite large when spread out. For comparison, I put a candy can in the center.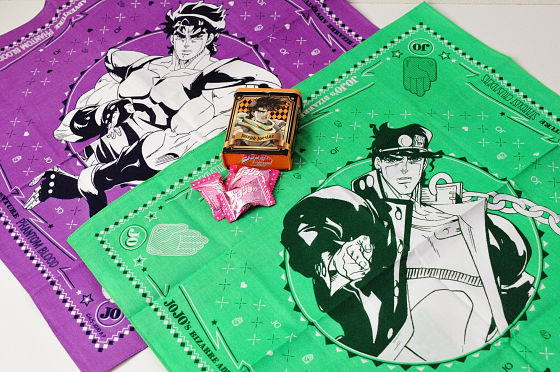 "JoJo's Bizarre Adventure Tote Bag" 1800 yen (1944 yen including tax) as well as bandana, sold in limited stores.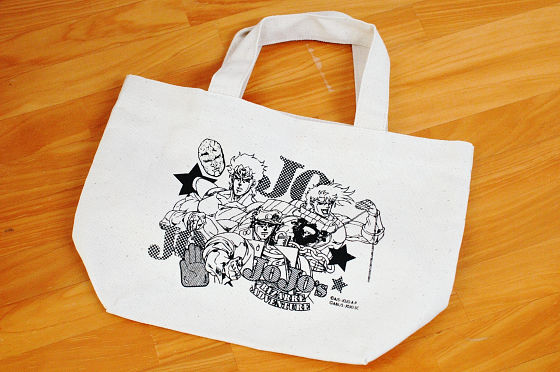 I tried putting a can bank, but the size is roughly about two bottles of PET.



There is no handle on the back side. I wanted you to draw enemy characters because it is awesome.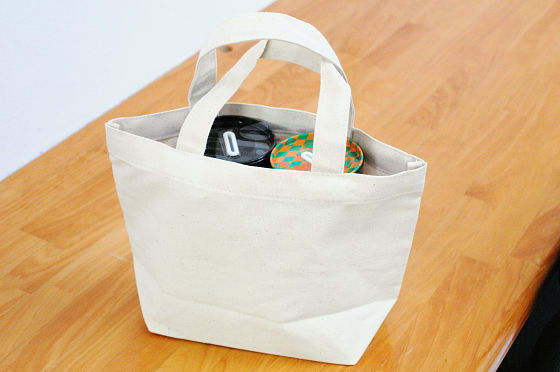 If you buy two or more items targeted for this campaign this time, you will receive original clear drawing files (5 types in total). The handle is like this, first come, first served quantity limited. The one in the lower left is quite nice.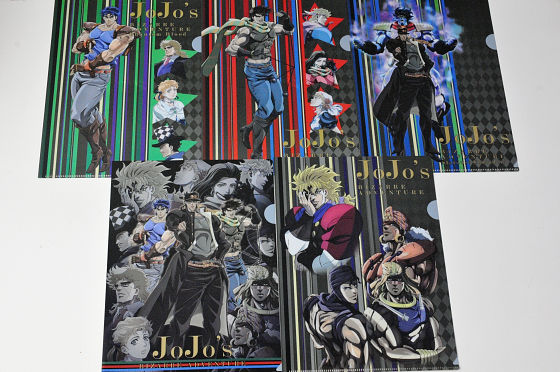 The back side is the same for all 5 types. There is the character "To Be Continued ...", but will it follow the ones after Part 4?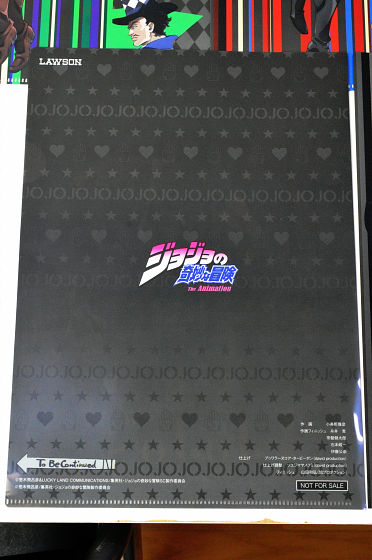 By the way, we can print "JoJo's Bizarre Adventure Original Bromide" (L version, 300 yen including tax) on the multi copy machine installed inside the Lawson shop. It is limited for the period until April 28th.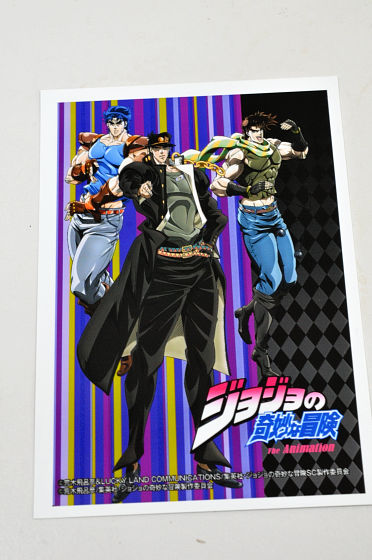 Animated the original part 3 part "JoJo's Bizarre Adventure Stardust Crusaders"Started on April 4, but since enemy characters appeared bang bang in the future, I would like to expect the campaign that appointed it.