Assembled style standing disk "The UpStanding Desk" to reduce the burden on the back in desk work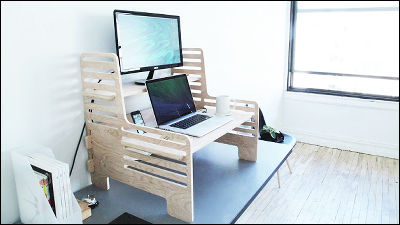 He says that he is sitting in a chair at the office and working for a long time, it will be burdened to the waist and not good for healthInvestigation resultThere is also out. There is a desk called a standing desk that enables work at standing but it is better to turn the desk into a standing desk just by placing it on a desk that already existsThe UpStanding Desk"is.

The UpStanding Desk
https://www.kickstarter.com/projects/sccarmichael/the-upstanding-desk

The UpStanding Desk is what products are available from the movie below.


Sam Carmichael, the developer of The UpStanding Desk, can not stand the back pain caused by long-term sitting, purchasing a standing desk asking the company. Because the standing desk is so expensive, it was necessary to submit a doctor's certificate to the company at the time of purchase.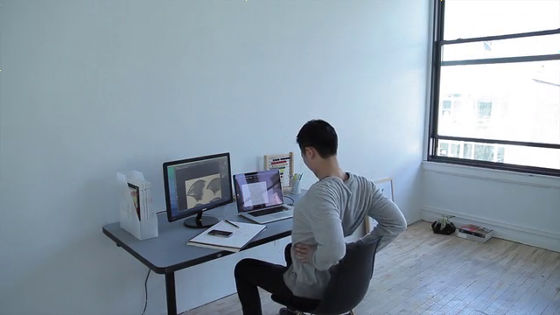 However, one month after purchase, the standing desk was damaged and it was necessary to pay the repair fee, resulting in considerable money being spent on one standing desk.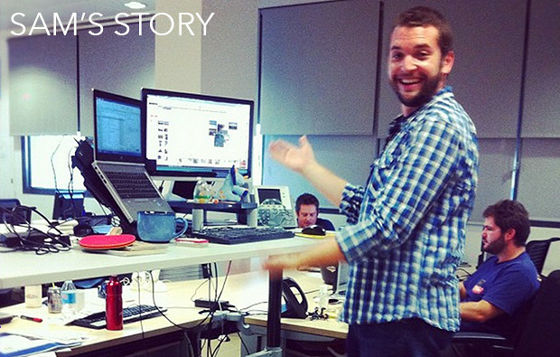 So, Mr. Sam developed The UpStanding Desk.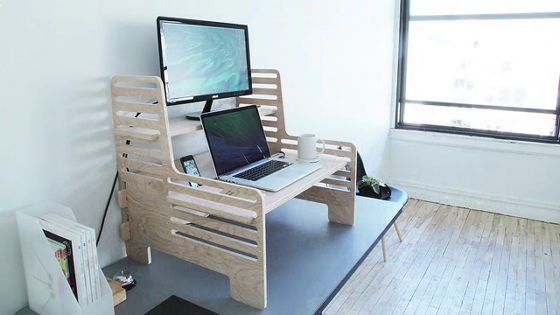 The UpStanding Desk is an assembled desk consisting of 5 panels.



We do not need any special tools for assembly, just fit 5 panels.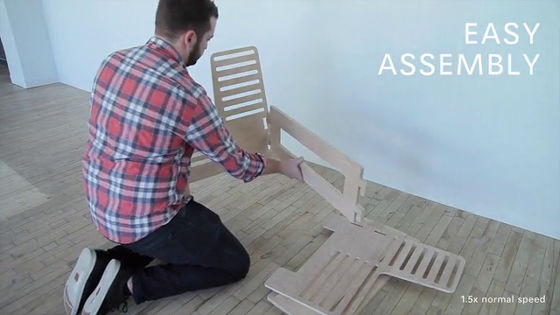 It seems that assembling will take less than one minute if you get used to it.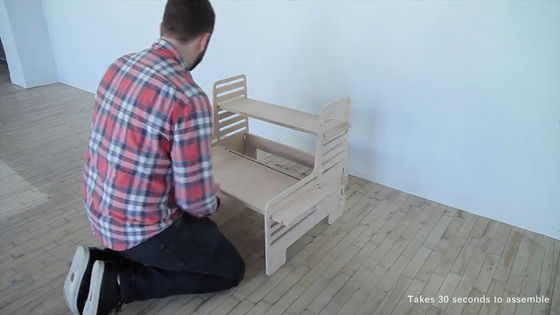 The UpStanding Desk has gaps for passing cables, so it can be used for any device.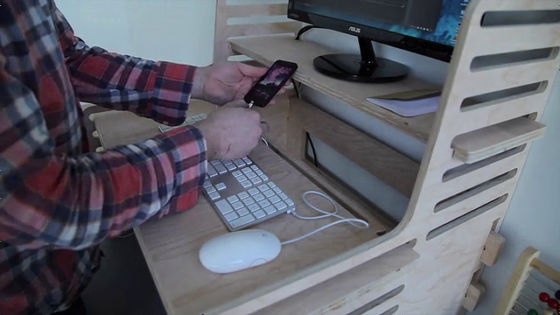 To adjust the height of the mounting base, simply move the panel that is snapped in.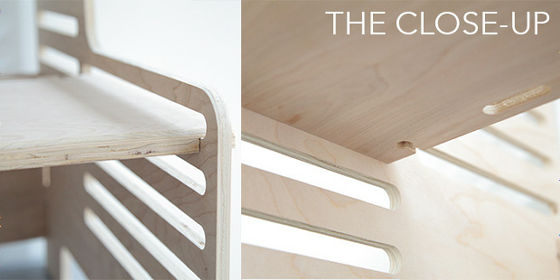 The UpStanding Desk can withstand up to 200 pounds (about 91 kilograms) of weight, so it's okay to put more than one device on top.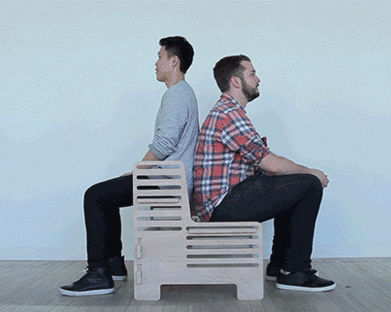 It seems that work efficiency will be improved by reducing the burden on the waist with such feeling when actually trying to use.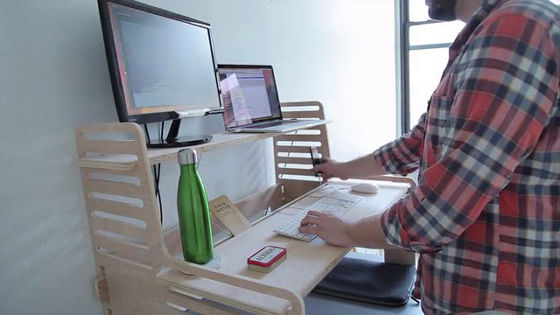 The UpStanding Desk is currently looking for investment with Kickstarter aiming for commercialization, but it has already exceeded the target price of 10,000 dollars (about 1,300,000 yen) and commercialization is almost certain. If you invest 225 dollars (about 23,000 yen), you can get 1 Upstanding Desk. Article Writing Currently it is not compatible with shipping to Japan, but depending on the amount collected, we are looking for overseas shipping, and if you absolutely want it, you can get $ 25 (about 2600 yen) for the upstanding desk It is OK even if you brought the design drawing to the shop freely.