Marugame noodle's first salty taste base, so I have used "used clams and salt buffald udon"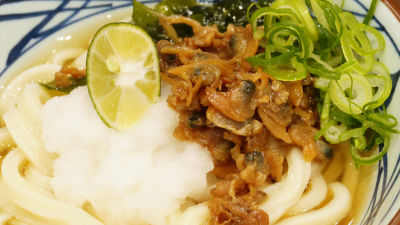 Speaking of udon, there are various seasonings such as orthodox soy sauce, rice balls, pumpkin etc, but there are various flavors such as Marugame noodles from 19th Wednesday (Wednesday) and slightly rare salty flavored "Plain clams with salt clothes udon noodlesWe released the. I was going to a shop and having been eating it because it was adopted the commitment soup boiled out every day at the store.

[PDF] Sanuki udon specialty shop "Marugame noodle" From 19th March (Wednesday) "Clamschool salt-buckwheat udon" from Wednesday, April 23 "Chicken salt bukkake noodle" Newly "salt bukkake" for a limited time only Release!
http://www.toridoll.com/ir/pdf/140225_1.pdf

Arrived at Marugame noodle.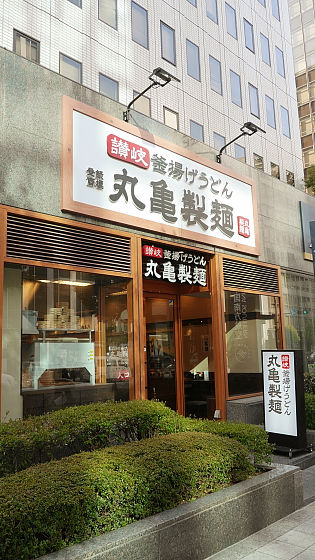 When entering the shop, stand up with signs and climb up and appeal salt-buckwheat udon.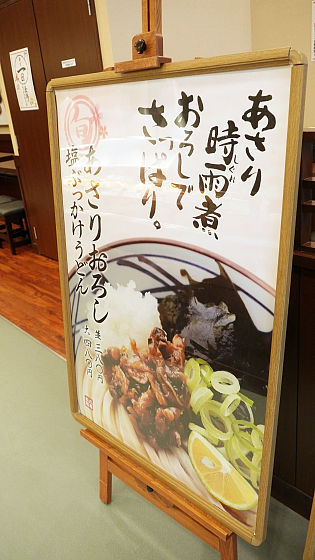 Although it was a somewhat smaller store, there was a noodle making machine for udon in the shop.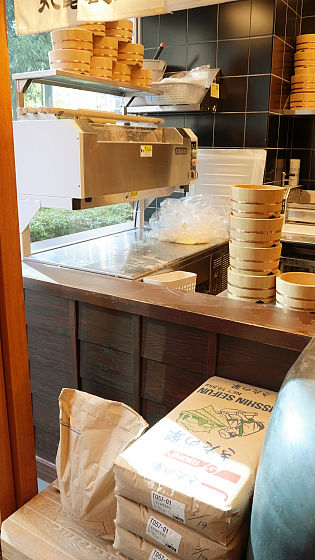 I ordered a salt-bukkake udon (¥ 380 for large and 480 yen for large) with clamshell clam in self form.



Although it was able to receive clam sushi noodles on the spot, there was no spicy green onion so we could put it.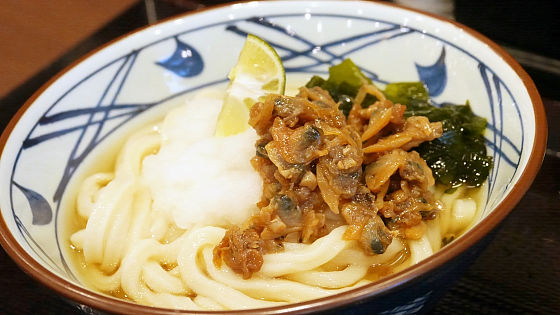 In the store I visited this time, ginger, scallion, and heaven fleece were all you could do. Take three kinds of condiments and head to the table.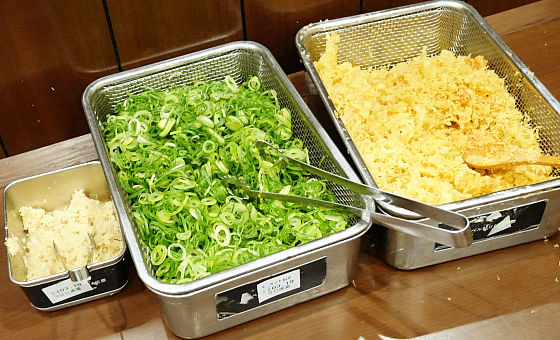 Clamshed salt-packed udon is a rare udon of bukkake style with clamshell rice cooked on it. Udon stewed clams is a specialty of Gamagori in Aichi prefectureGamagorudorudenThere are such.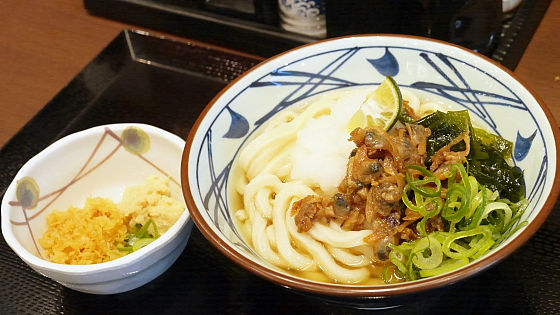 It is said that clams of clams and clams are finished in a dense seasoning so as not to defeat the taste of udon.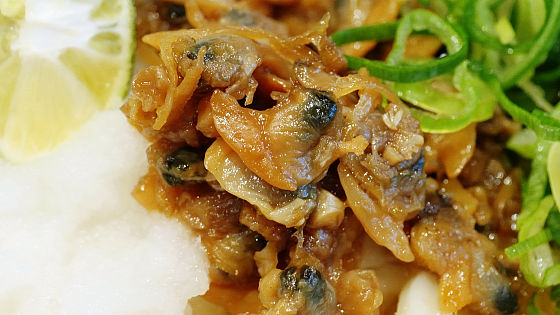 Also standard ingredients for bukkake noodles such as radish and rice ball.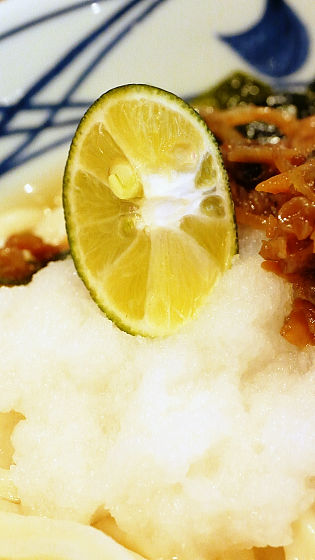 Udon is domestic wheat 100%, one item of commitment to be made noodles by craftsmen every day in the store. Salty-based soup stock is slightly brownishWhite sootAtmosphere like. I feel like thick soup for buckwheat noodles.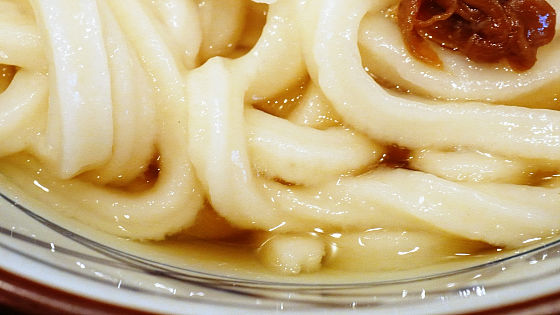 Squeeze the bastard ......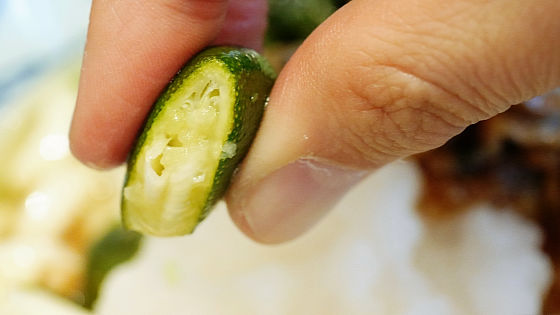 I will mix and eat.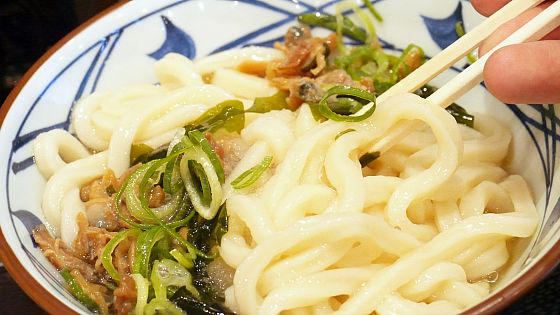 It combines with exquisite balance of flavor of sweetness · sweetness · salt-based kelp etc. of sourness · rasp of the rain and rice, excellent compatibility with homemoy's homemade noodles. Especially salty base based dashi has no corner at all, it is perfectly effective and has a mellow and deep taste and is a perfection degree that can not be considered as a limited-time menu. Thanks to Shita and Daikonase, you can eat crisply.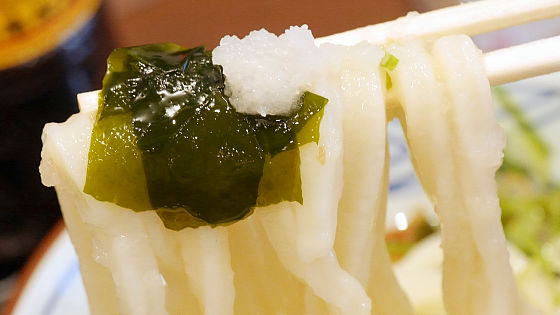 The clam is a bitter taste with sweetness and soy sauce taste bisially effective. When adding the clamshell to the soup, the umami taste and sweet taste grows steadily and you can enjoy the change of taste.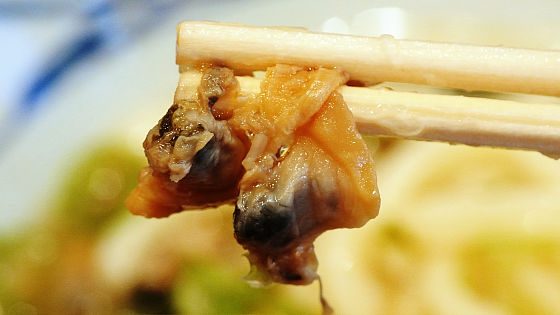 When eating to some extent, put three kinds of condiments.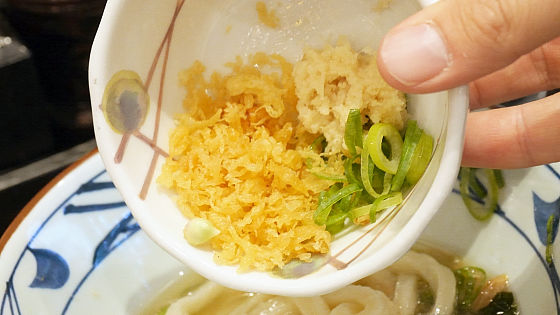 You can enjoy the change without disturbing the balance of the taste even if gingerish spicy prawns and rich tea leaves are added. Salt is not so strong, but clam sushi and salty base based sushi are pretty solid, and the price of 380 yen including tax was felt cheap with this quality.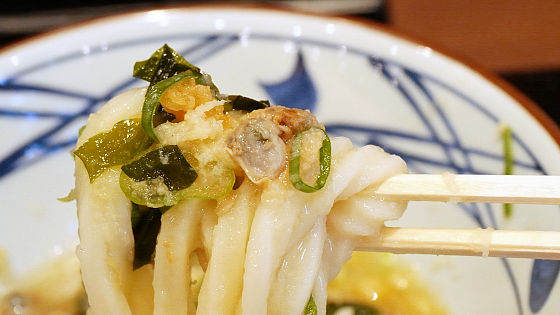 Clam climbing salt bukkake udon will be sold for a limited time until April 22 (Tuesday). In addition, Marugame noodle is the day of pot noodle udon noodles every month, it is quite ok because it can be eaten at half price.