We cooked beef & fried egg rolled egg "Dashi noodle noodles udon" with Marugame noodles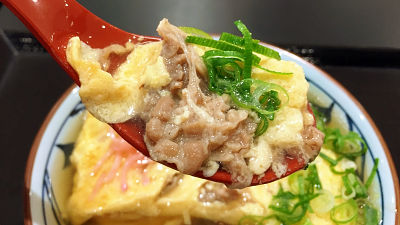 In Marugame noodles from January 27, 2016 (Wednesday 2016), put sweet boiled beef and fluffy sushi roll wrapped in deep-fried "Dashi noodles with udon noodles"The provision of this has started. I have eaten what kind of taste the menu which is a combination of tempered sauce and sushi roll egg and udon is combined.

(PDF)"Dashi noodles udon noodles" from nationwide sales from January 27! ~ In the fluffy sushi roll wrapped eggs, delicious beef tasting delicious tasty ~

Seasonal Limited Menu Dashi noodle soup noodles | Sanuki kettle fried udon Marugame noodle
http://www.marugame-seimen.com/new_menu/

Arrived at Marugame noodle.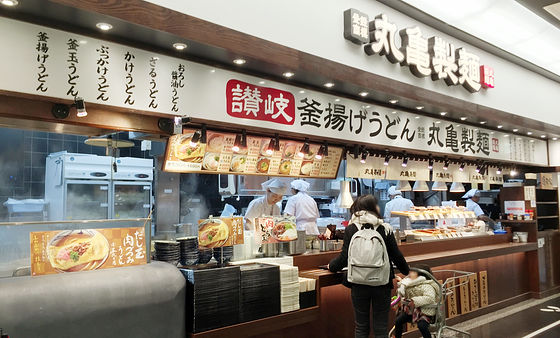 POP of "Dashi noodle noodle udon" is also listed in the space to take a tray at the shop.



So I ordered it immediately. Vividly colored soup stock rolls are on top of the tortoise and the colors of leeks and sweet ginger are also gorgeous. This dashi roll wrapped with eggs has taken time and effort to bake at the shop after order placement.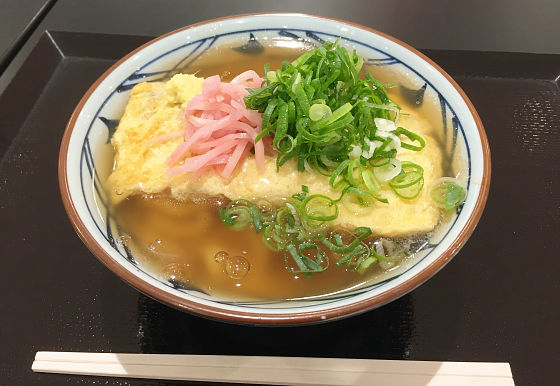 When opening the egg rolled omelet with chopsticks, beef came out from inside.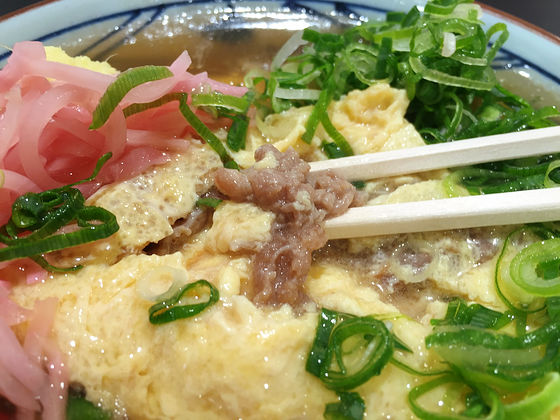 In addition, deep-fried topped in plenty of soup is also included.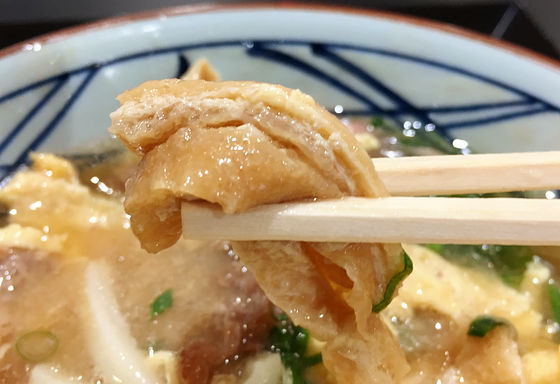 The beef and deep-fried egg in oyster rolls are said to have been sweetly cooked with "bar sauce" used for udon. After scooping up with eggs using an egg and eating barely, the faint sweetness of egg and meat and deep-fried umami are felt full of volume and feeling very shy. It is perfect for a cold winter, it is a smart one dish.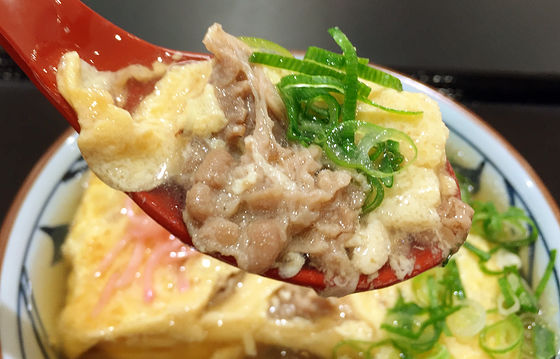 Of course the udon is the taste of usual handmade udon. Even so, thanks to the faint sweet appetite that entangles with this, it is becoming udon which the body will warm up again.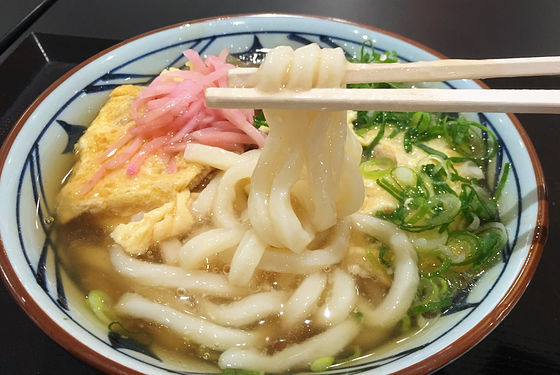 It is also recommended to eat the whole stool of "Udon + Dashi roll wrapped egg + beef + deep fried + sweet ginger" at once in the mouth. You can eat deliciously until it reaches the end with a sweet taste with a delicious and sweet taste with sweet ginger's spirited stimulation just right balance.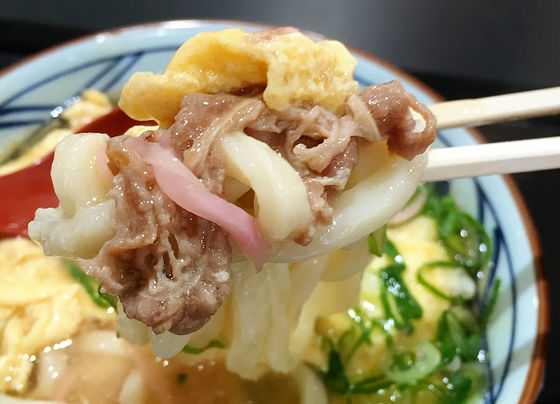 In addition, "Dashi noodle noodle udon" is limited (limited to 590 yen including tax) and large (690 yen including tax), limited until early April.