I have eaten "Marinated meat sauce" of Marugame noodles tangled firmly by Udon noodles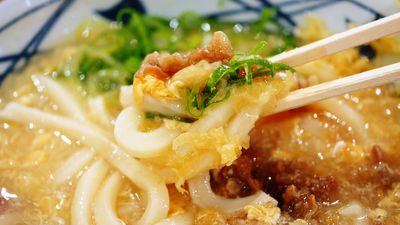 Marugame noodles serving udon matched to the season will warm your body from the core towards the coming season for bottom chillingMeat Sesame sauceWe started from December 2 (Wednesday). It seems to be a mild winter this winter, but since it began to fall colderly from fall to winter, I went to eat warm udon.

Seasonal menu meat Tamaka sauce | Sanuki kettle fried udon Marugame noodle
http://www.marugame-seimen.com/new_menu/

Arrive at a shop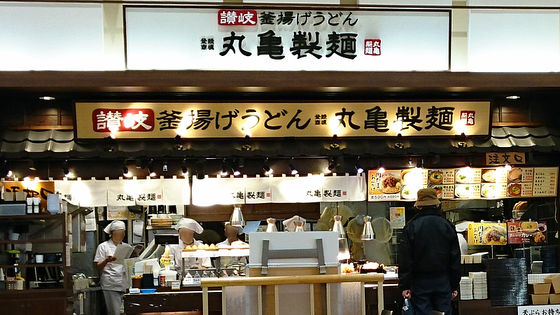 "Meat Tama Sanka" is an average of 590 yen, and the large is 690 yen. This time I ordered large.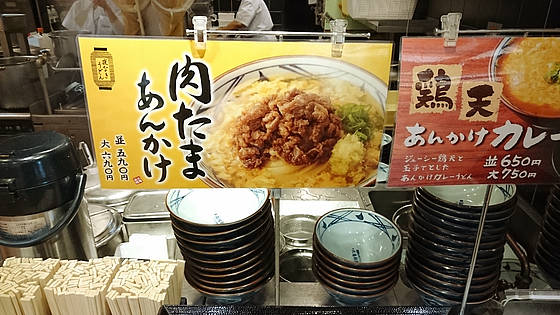 Marugame made noodles is an image that udon is provided with a slight wait time, but because it is special, soaked udon is waiting in the seat, it has been carried in about 5 minutes.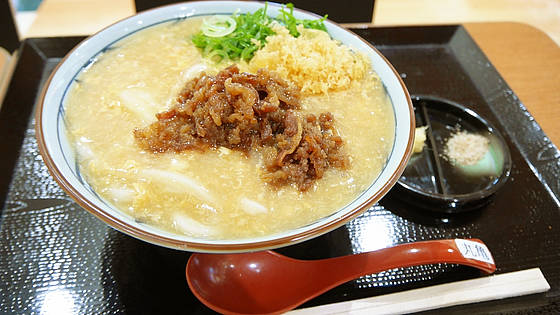 The egg sauce is said to be using the pudding of udon.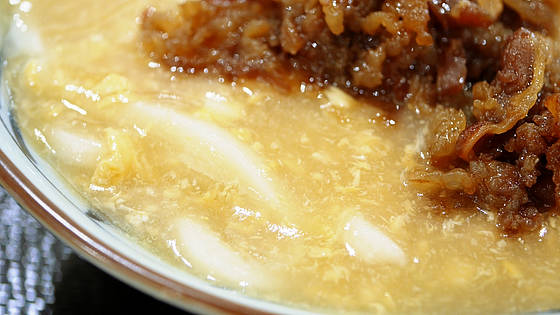 Considering the compatibility with udon, boiled sweet and savory beef of the sweet.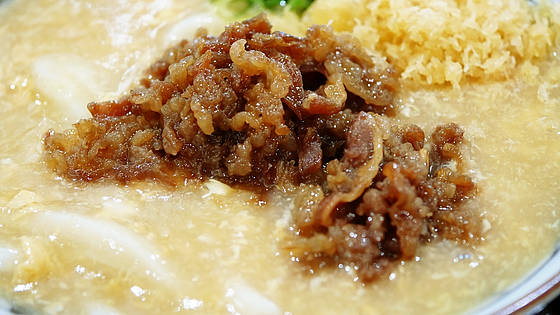 Add ginger and ginger and eat.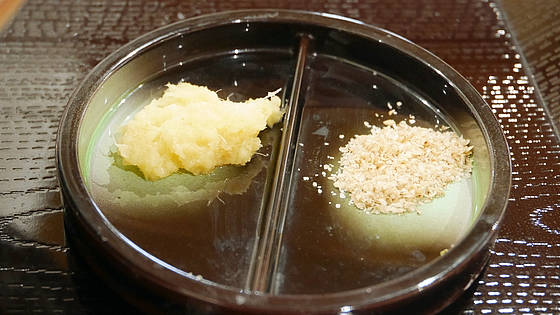 Even if a little thick udon, thick egg with egg is entangled, even a little put down. It is different from soy sauce and salty, the egg with sweet spicy stuff with strong soup flavors is outstanding, as it is thought that it is considered. I do not eat so much udon noodles, but I was amazed by this meat bean seasoning.



In addition, the whole texture is crispy, the texture made crispy with the top of the topping is a very good accent. As long as you stay inside the anon, it gets softer, so if you eat quickly you can be eaten with more texture left, but as the speed of cold snacks slowly slows down, people who are not good at hot weather Caution.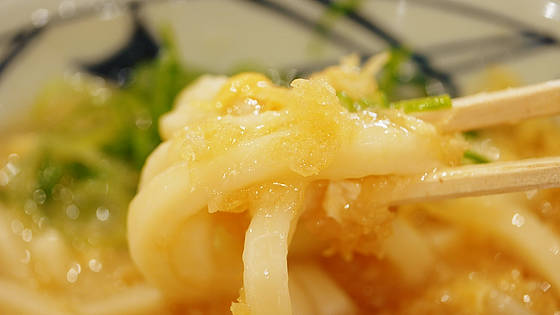 However, there is one difficulty. Because the eggs are entwined with udon too firmly, the thick udon can not be thoroughly improved. Nevertheless, as you scoop out too much, it is also important to note this.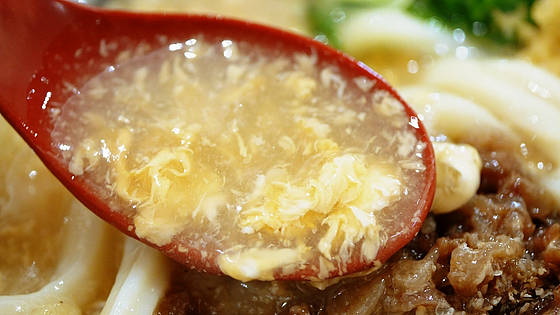 Not only did we just increase the number of toppings but the whole balance was considered and it was udon that I wanted to eat and warm up several times during the winter.