I ate the salty-based udon noodle 2 of "Marugame noodle" "chicken salt bukkake noodles"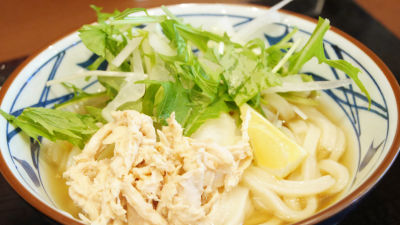 Marugame noodle will be served in March 2014Bukkake noodles using salty-based soup for the first timeWe released it, as the second stepChicken salt bukkake noodlesWe released on April 23 (Wednesday). Since the completion of the first bullet was fairly high, I went to a shop to try out the second one and ate it.

Sanuki udon specialty shop "Marugame noodle" From March 19th (Wednesday) "Clams and grilled salt buckwheat udon" from Wednesday, April 23 "Chicken salt bukkake noodle" Newly "Salt bukake" will be released for a limited time only!
[PDF]http://www.toridoll.com/ir/pdf/140225_1.pdf

Arrived at Marugame noodle.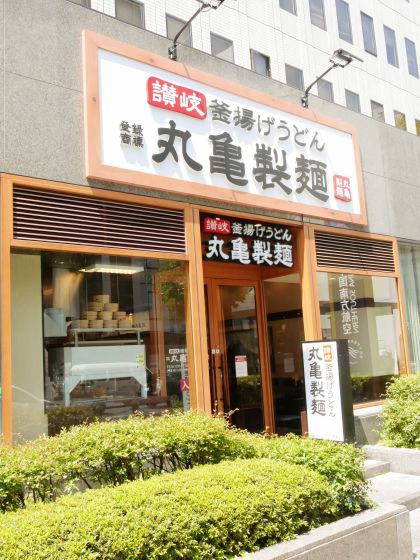 There was a kettle fried udon noodle, made noodle machine in the conspicuous position of the storefront.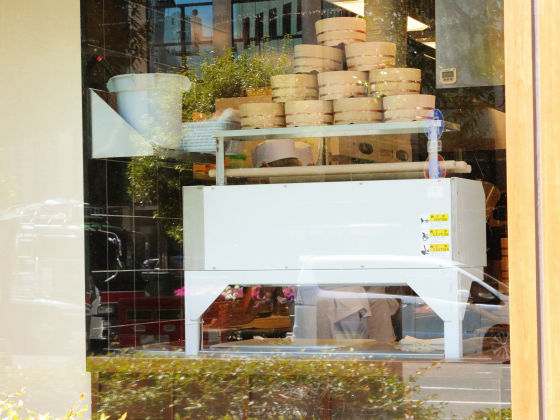 When I entered the store, I found a chicken salt bukkake noodle sign.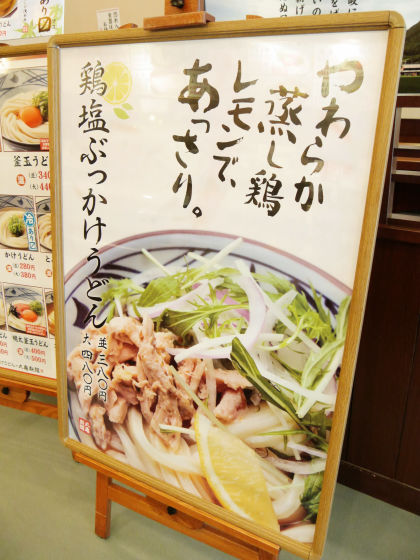 I will order in self form.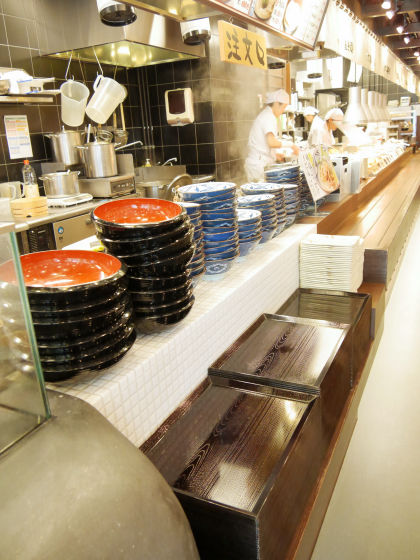 A space to boil udon was also prepared.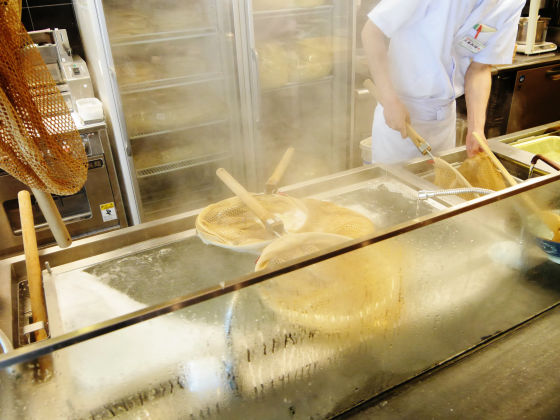 When ordering chicken salt bukkake noodles, the clerk closes the udon noodles ... ...



We offered salty taste base sushi through udon.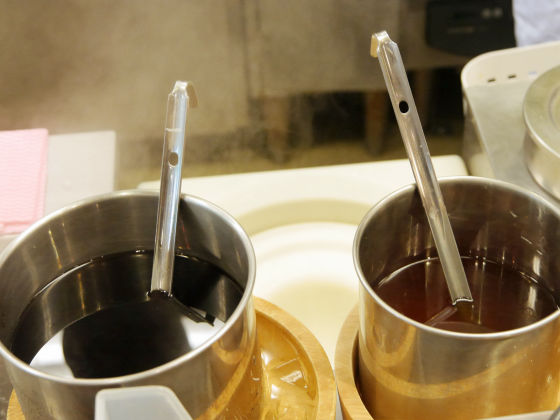 Complete your bill, take ginger, blue onion and heaven faint and go to the table.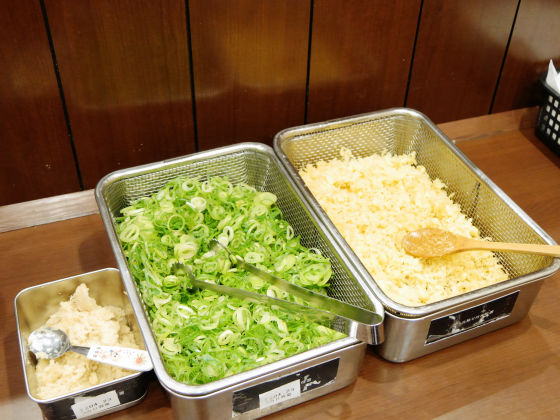 Syrup and chicken salt bukkake udon (380 yen including tax) is like this.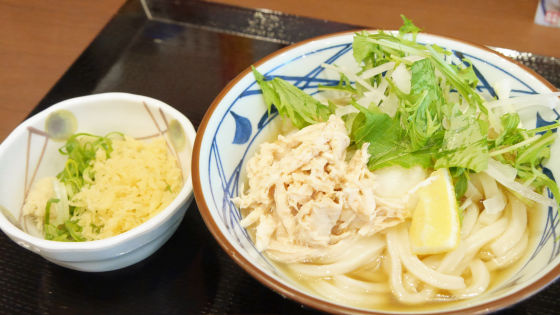 Chicken salt buckwheat noodles are full of cold salt soup, steamed chicken, mizuna, onions and lemon.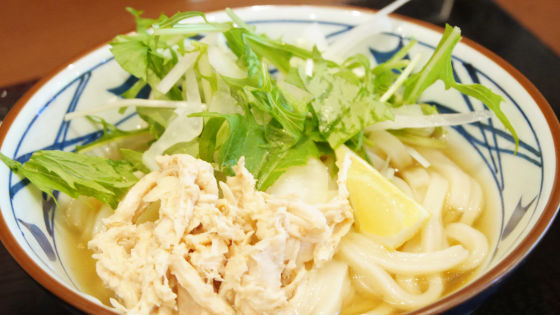 It is loose,BanbanjiLooks like it.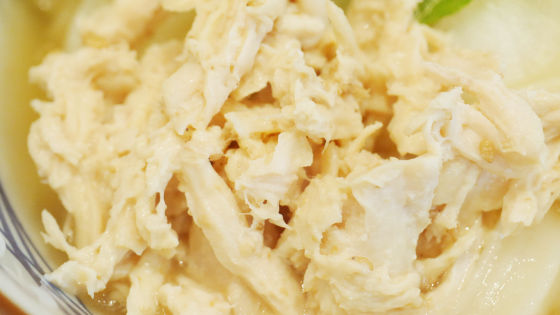 Mizuna and onions were listed quite a lot.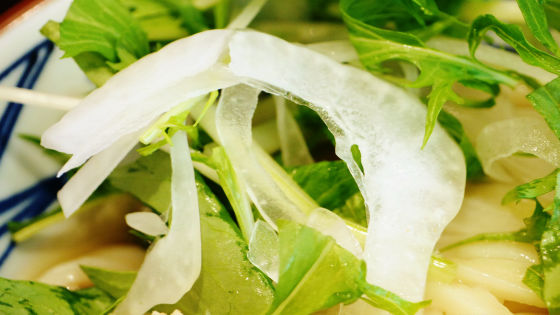 Lemon is just right amount.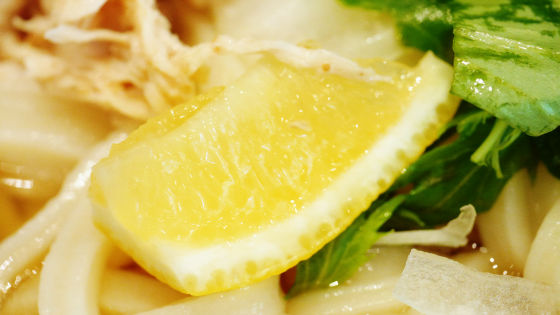 Slightly greasy floating on brownish soup stock, and noodles are shiny.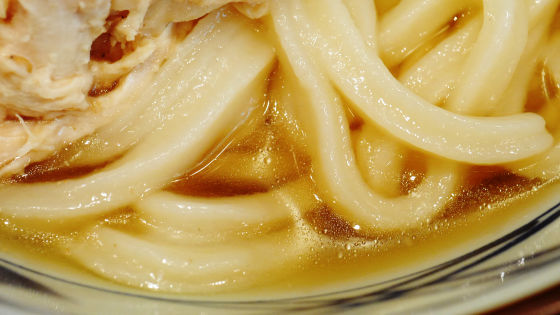 First of all, when you taste only with soup and udon, the elegant but powerful soup stock and chicken taste are felt and the compatibility between soup and noodles is good. It was never cold udon nor fat solidified.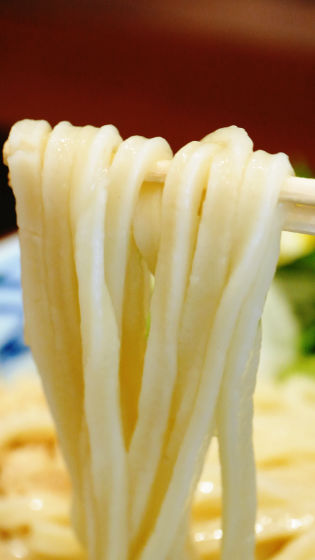 Taste is given with sesame seeds and salt and it looks like chicken on bunbangy as it looks. Operating mother of Marugame noodleTridorThere is a history that started from a chicken specialty shop, but the quality of the chicken itself on this udon is quite normal.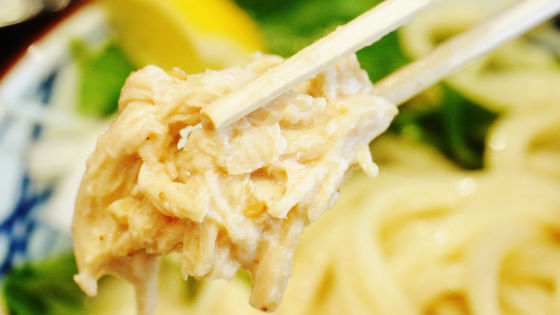 Mizuna is a palatable texture, onion has little pungent and well matches sauce taste.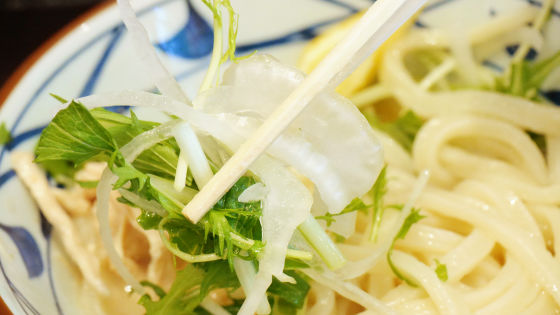 If I eat to a certain extent, I will squeeze lemon.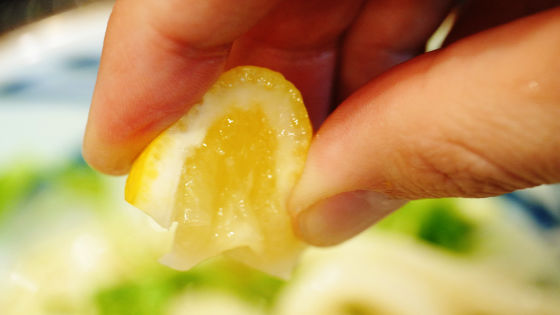 By adding lemon, you can eat more easily, but it is somewhat more but you can eat it like a salad.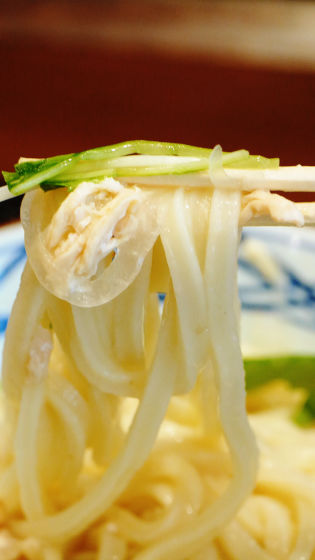 Three further condiments were introduced.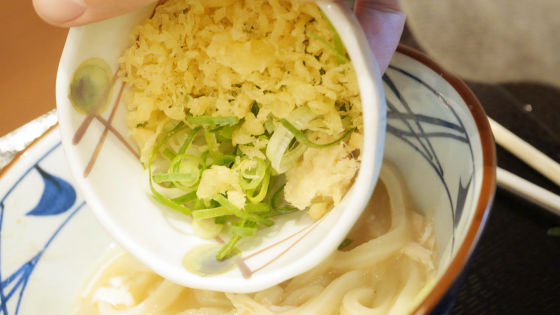 Although the taste of chicken of soup stock is slightly strengthened, although the pungent taste of rice ginger and richness of heaven kaso are added, the impression greatly changed. This topping is all you can eat free with many Marugame noodles.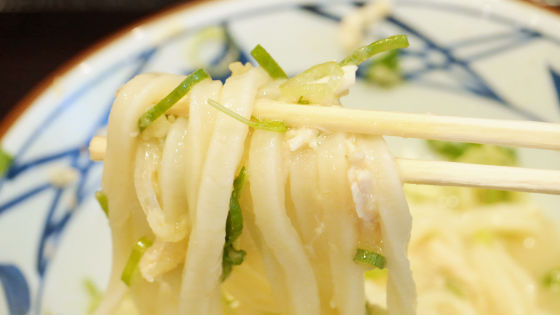 Chicken Salt Bukkake Udon is sold for a limited time until May 27 (Tuesday). The first bullet "Plain clams with salt clothes udon noodlesAlthough the level of satisfaction was very high, there is a feeling of a slight drop when compared, but still it is quite possible to eat this at 380 yen in average and 480 yen in large. People who usually choose ramen or chilled Chinese noodles from udon are also goods I'd like to try once.