I ate Glico's "Whip Ice" that I can eat even if it is applied to bread


It is common to eat ice cream in a cup with a spoon, but Ezaki Grico will be able to eat even if it is applied to bread etc.Whipped ice"From March 3 (Monday). For cup ice cream I bought and tried to eat what it is like a rather high 168 yen tax including ice cream.

Fluffy creamy ice whipped ice creamy which can be freely arranged | Ezaki Guriko
http://www.ezaki-glico.com/release/20140219/index.html

Especially the appearance of cup ice, blue has become the keynote design.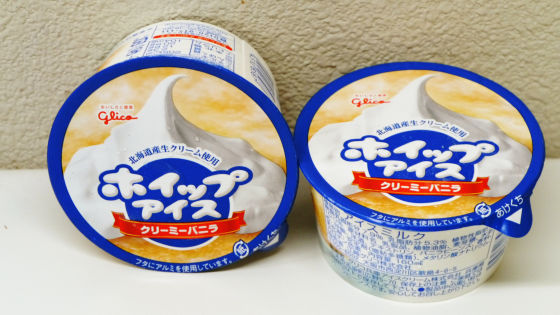 Tuno is just a whipped cream mark. We are using fresh cream from Hokkaido.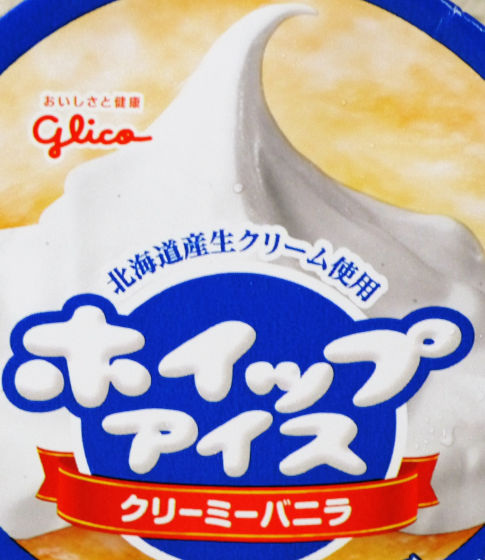 Raw materials such as dairy products · vegetable oil · maltose · water syrup · vanilla beans. Milk fat content is 5.3% and vegetable fat content is 10%.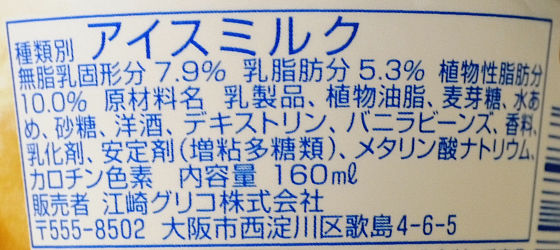 Calories are 205 kcal per one (160 ml).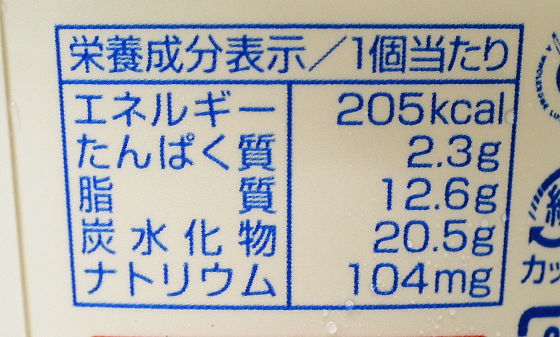 As I opened it, it looks like a single color vanilla ice ... ...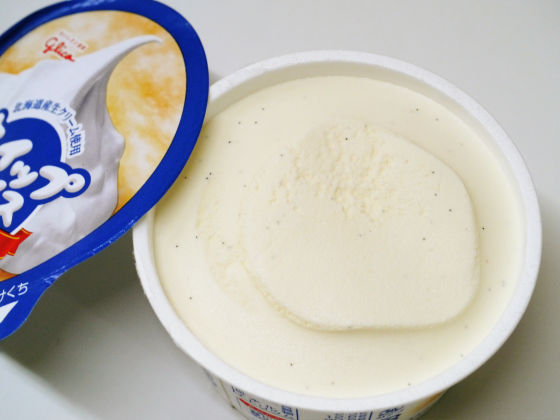 You can see the black grains of vanilla beans.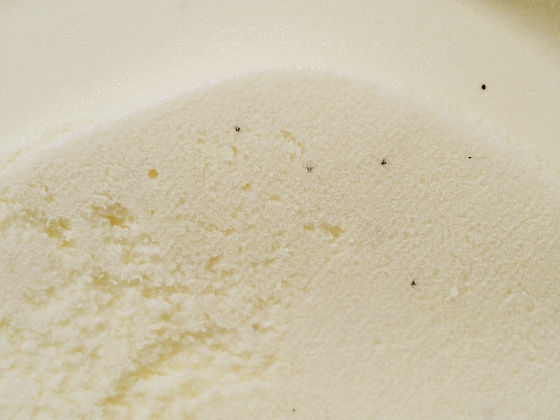 The spoon entered the ice a lot. First let's eat as it is.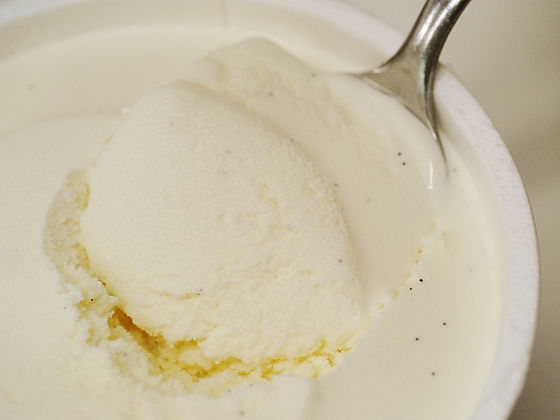 Sweetness is moderate, it is an ice cream with its own richness, but a lot of fat is an ice made from vegetable oils so it tastes lacking in luxury. Although the taste of vanilla and liquor is supplementing the unsatisfactory, I felt that the price of 168 yen including tax with this quality is high as the price of cup ice. It has softness, it is easier to melt than ice made from animal fats and oils, so it may be thin to paint on bread etc.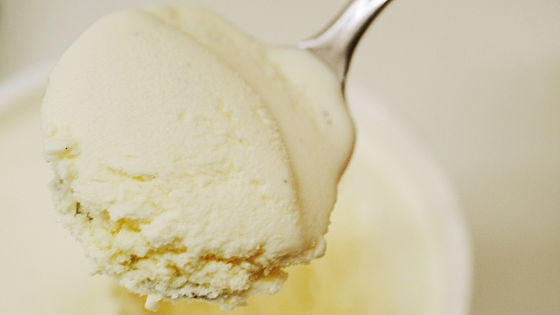 This whipped ice is not just vanilla ice, it means that it is tasty even if it is applied to bread, so I tried preparing bread and baguetto according to the recommendation.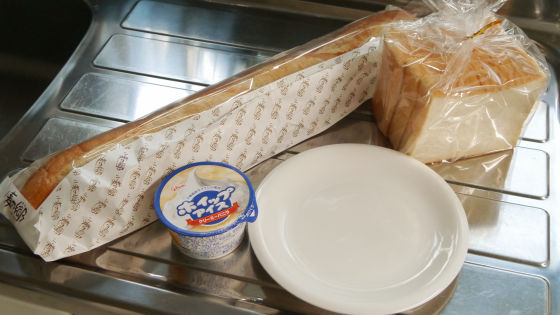 Scoop whipped ice ......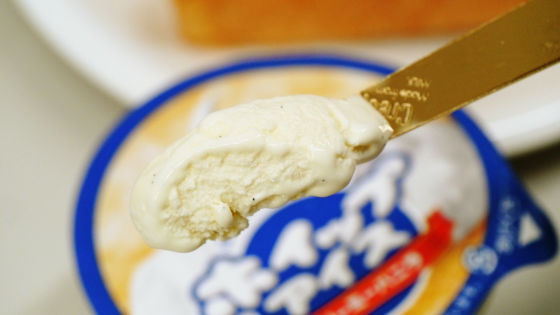 I try to eat it with bread.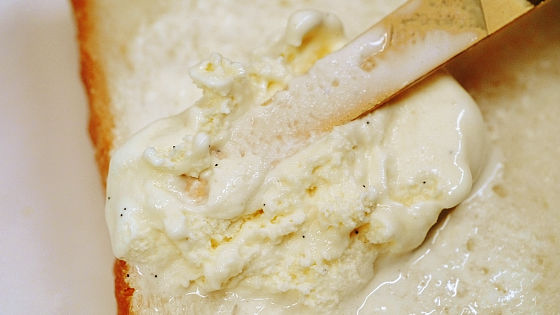 It is not as solid as ice and can be eaten like whipped cream and ice cream and it seems to be suitable for eating bread with breakfast and dessert feeling. If you do not have enough sweetness, it may be nice to eat it with syrup or honey.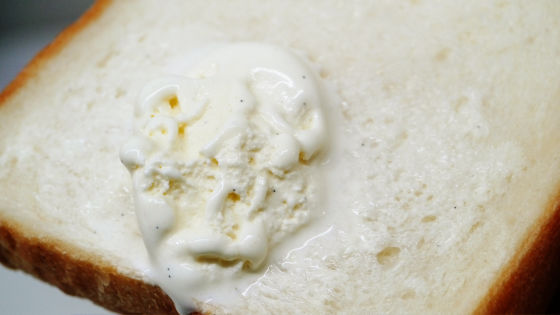 I will also try it on baguettes.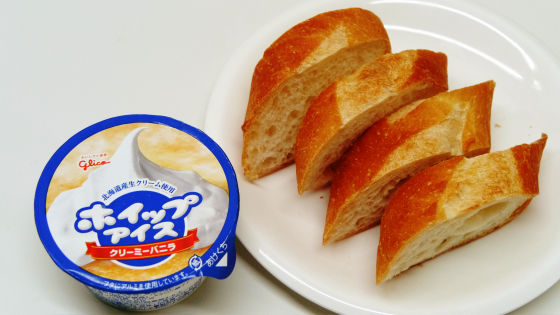 I will paint the whipped ice on the baguette with the sense of butter.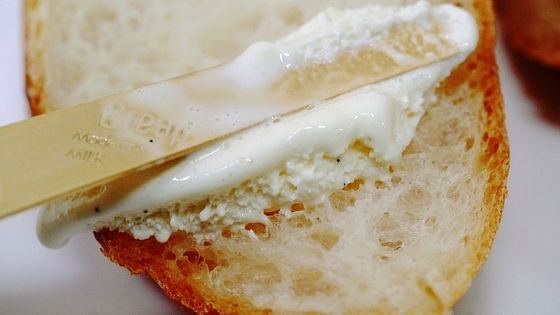 When I tried it I did not change a big impression with bread, but whipped ice is giving bread to me like a margarine. It might be suitable for people who like "both bread and ice cream," but it seems to be a little difficult to standardize the style of "painting ice on bread."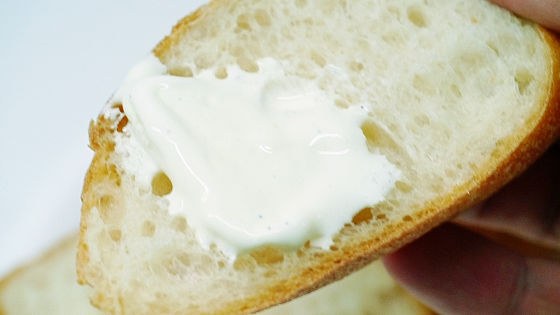 "Whipped ice" is 168 yen including tax. It is recommended for people who want to attach something other than jam or butter to bread.