Convicted to a man who charged a webcam remote monitoring software to thank PC repair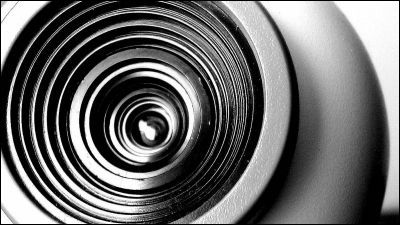 ByResident on Earth

A guy who has installed software on the three female PCs to allow remote shooting of webcams in London, England has been convicted. One of the three people said that men were stolen from private for men for a year and three months.

Webcam voyeur convcited - Metropolitan Police Service
http://content.met.police.uk/News/Webcam-voyeur-convcited/1400022891764/1257246745756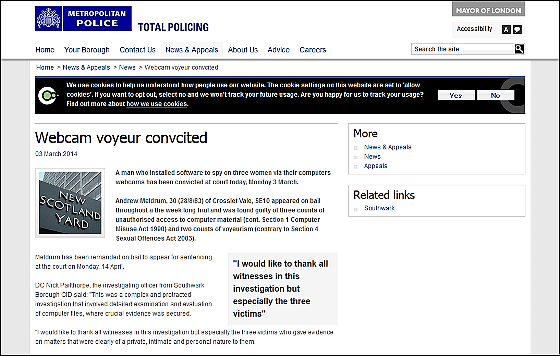 Man 'fixes' women's computers, watches them through webcams (Wired UK)
http://www.wired.co.uk/news/archive/2014-03/04/cyber-voyeur

Metropolitan policeAccording to the 30-year-old Andrew Meldrum, who lives in London, it was convicted of crimes of unauthorized access and voyeurism against three women.

A 21-year-old woman, one of the victims, found software that allowed remote access to webcams from within their PC. I informed the police in November 2012 that I had thought that the Meldrum defendant had solved the trouble of the PC before. On November 13, 2012 Meldrum was immediately arrested.


ByMarsmet tallahassee

After that, the first victim talked to the woman of a 23-year-old friend about the incident, and when I examined the PC, I found the same software. A 23 - year - old woman who became the second victim told another 28 - year - old friend, and confirmed the third same monitoring software. The third victim knew that Meldrum was seen in private for about 15 months.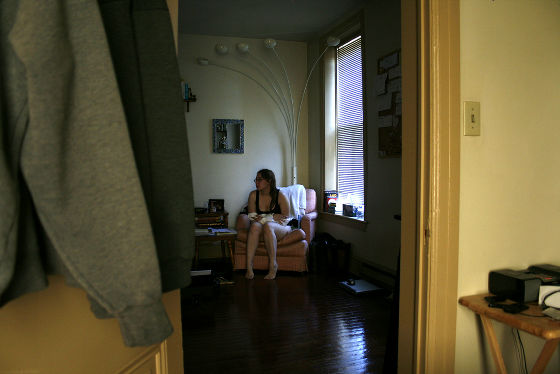 ByMadilyn Peiper

Digital ForensicAccording to experts, such a secret filming technique is a common story, it is very easy to obtain spy software and Meldrum's defense technology, "giving access permission from his acquaintance PC to his PC" It is said to be relatively simple.

If you do not have knowledge of software on a person who is taken a voyeur, you will not be able to notice yourself or inform the police, so it seems to be difficult to figure out how potentially the problem is spreading. Experts say, "Once you get suspicious, you will be able to arrest the criminal's digital footsteps and arrest."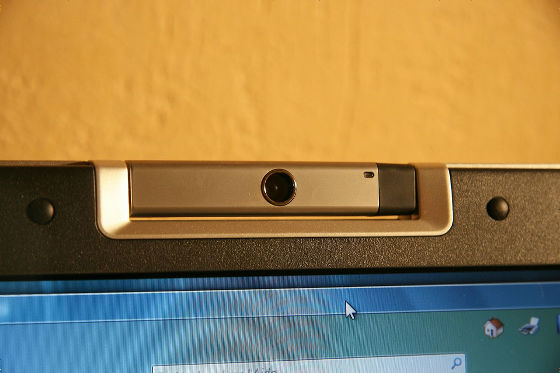 ByPictr 73

Anyone with a little knowledge can charge monitoring software so if you find unfamiliar software you can find out what software you do not leave, or physically add tags and seals to webcams you do not use Let's take measures such as sticking.