I drank "drinking custard puff cream" that drinks custard cream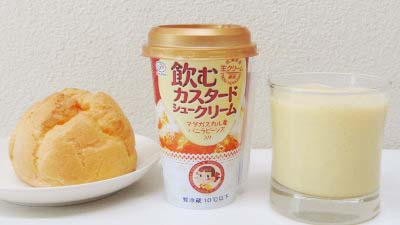 From Friday, November 18th, Fujiya started "Drinking custard puff creamWe are on sale. We are selling "drinking cream puff" at some stores in Fujiya since 2012, but it is said that it expresses its taste by chilled type. It was also recommended to put on pancakes, I bought it and got drunk.

Drinking custard puff cream (180 g Chilled cup) | Confectionery / drink | Fujiya
http://www.fujiya-peko.co.jp/sweets/item/21384.html

Drinking custard puff cream package is a chilled cup with a volume of 180 ml. Illustrations of Peco are also printed.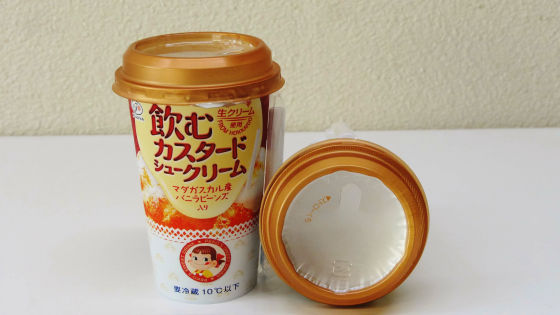 We are using Hokkaido produce cream and Madagascar vanilla beans.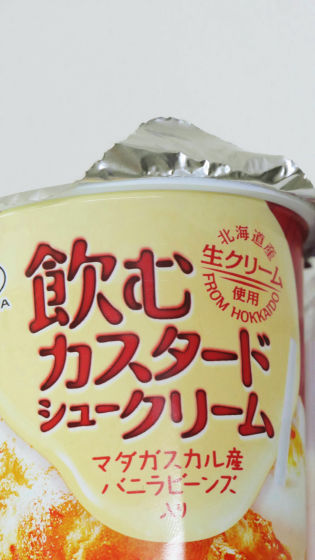 For raw materials, you can check milk, sugar, egg yolk, fresh cream and so on.



The calorie is 140 kcal per one.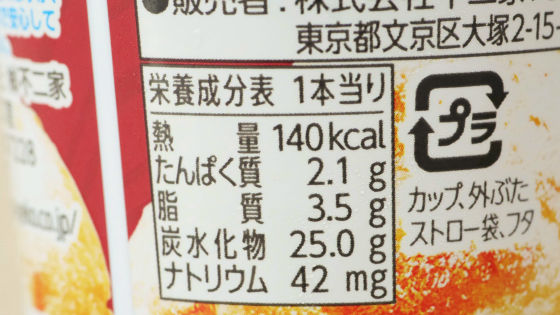 Fujiya's "Eggs and milk topped with custard custardCompared to the comparison, the package has a completely different atmosphere.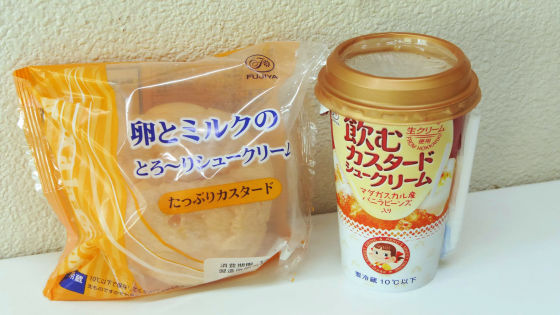 On the back side of the bag is written "Use eggs luxuriously", but when you eat it you can not feel the taste of egg so much. There are some rough parts in the cream, but it is convinced if you think that it is a cream puff that you can easily buy at 100 yen.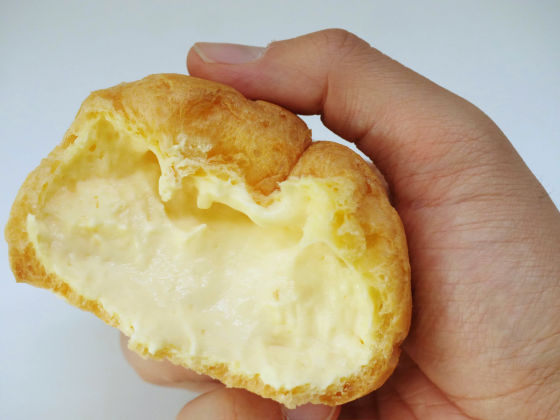 Again, I will drink "drinking custard puff cream". First I tried to open the lid and transfer it to the cup, but it does not flow well because it is semi-solid shape of muddy.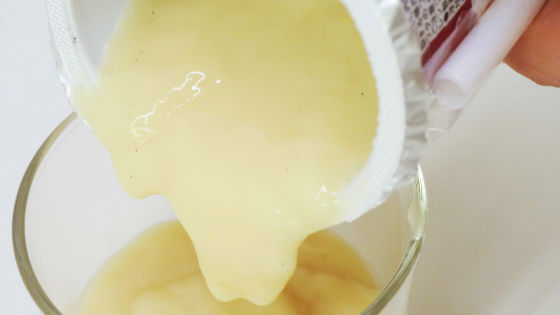 The product name is "drinking custard puff cream", but rather than a cream puff, it looks like a pudding drink. I smell vanilla, but I taste like cotard pudding diluted with milk, I do not taste eggs. Tax inclusive 168 yen is a little expensive as a chilled beverage although it is a common price. People like taste like petit puddy would like it.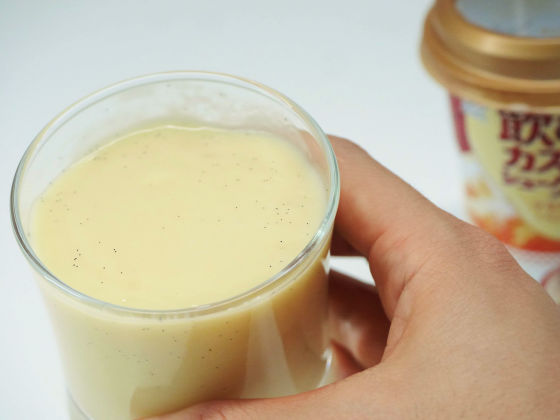 "Drinking custard puff cream" was about to recommend pancake eating, so I will try pancake.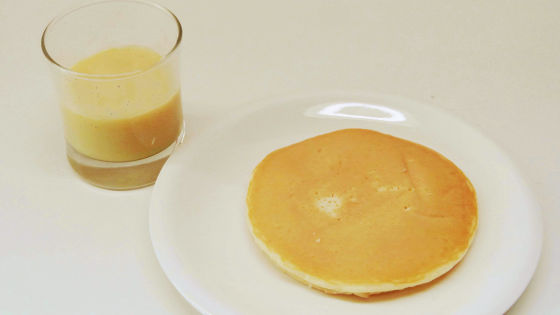 It became a little grotesque look.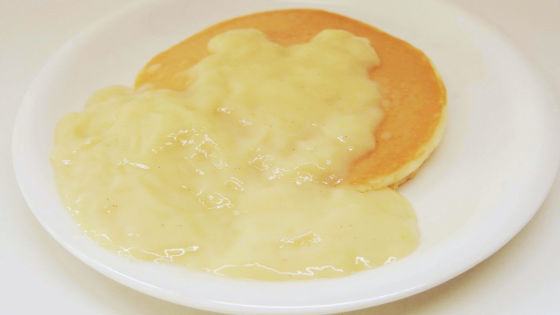 When I cut the pancake and tried it, it tasted like Putin Pudding was hot cake as well. It will not be bad if you drink a custard puffed cream and eat it with hot cake.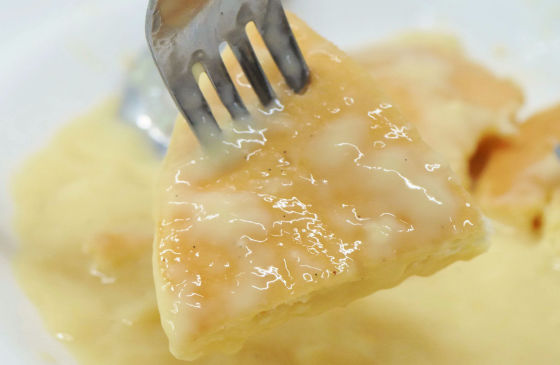 Drinking custard puff cream is 168 yen including tax. People who said that "Drinking cream puff" which had been on sale in the past was favorite please recall the taste and compare it with drinking.