I bought "Kiln out premium pudding" for Valentine's Day with Circle K Sunkus and tried it for one day limited sale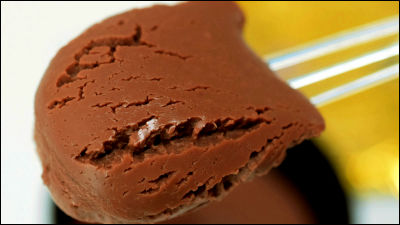 Circle K Sunkus last JulyOne piece 230 yenIn the convenience store I sold an unprecedented premium pudding, but on February 13 (Thursday) for 1 day only 1 piece tax included 320 yen of kiln out Premium purine 'Chocolat"When"White chocolatWe will sell. Stick to qualityOperaIt became a masterpiece using the company's chocolate, I was concerned about the taste of a pudding with a price of 320 yen per piece, so I bought and tried it

[PDF] Luxury sweets for the Valentine's Day! "Kiln out premium pudding" 2 items Circle K and Sunkus all over the country have appeared for one day only!
http://www.circleksunkus.jp/system/__upfile__/pressrelease/p14882.pdf

Kiln out Premium pudding chocolate is gold, white chocolate is silver and luxurious package.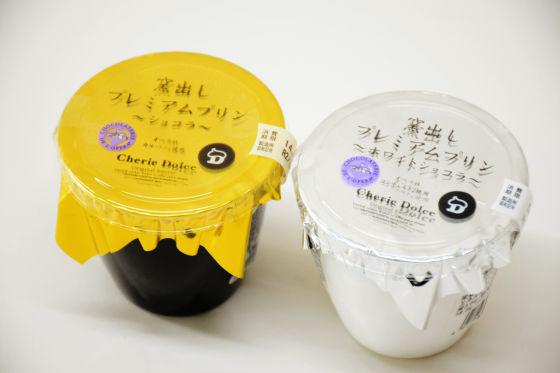 Kiln out Premium Pudding Chocolate is a product of Opera's "Kalapano"use.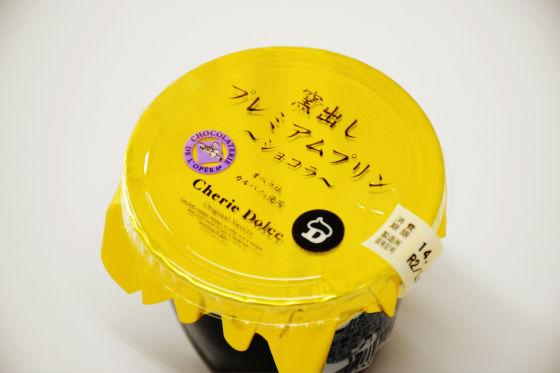 You can check chocolate, egg yolk, sugar etc in raw materials. "Food with milk etc. as the main ingredient" seems to be using pure cream · whipped cream containing vegetable fat and oil · concentrated milk.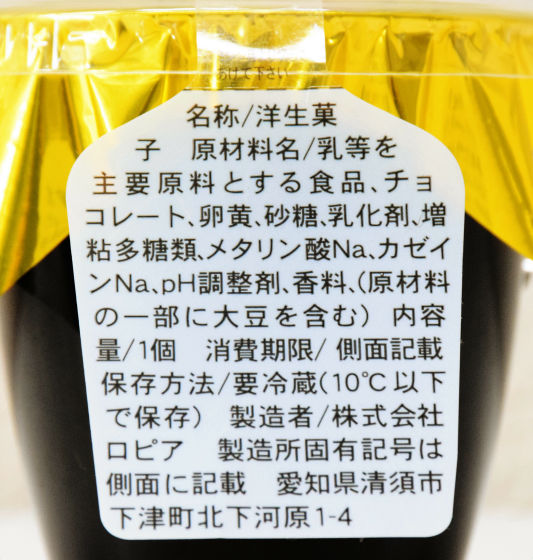 The calorie is 279 kcal per one, the calorie is slightly higher for pudding.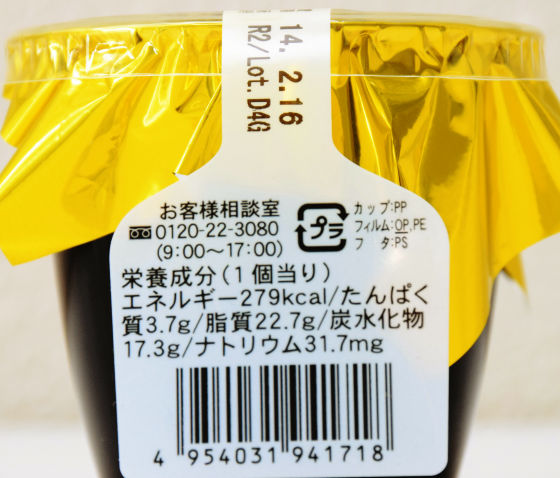 When opening it, a chocolate pudding appeared.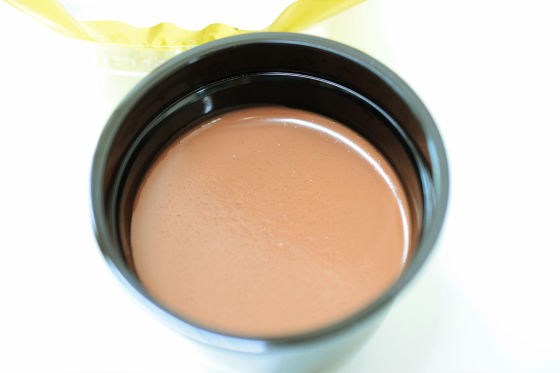 When scooping and eating it, the taste of chocolate has become rich and rich finish so that it is suspected that "eggs and dairy products are contained?", It feels like a pudding. Although sweetness is modest and there is not much bitterness, you can feel the taste of chocolate firmly. If you eat with drinks, coffee seems to fit.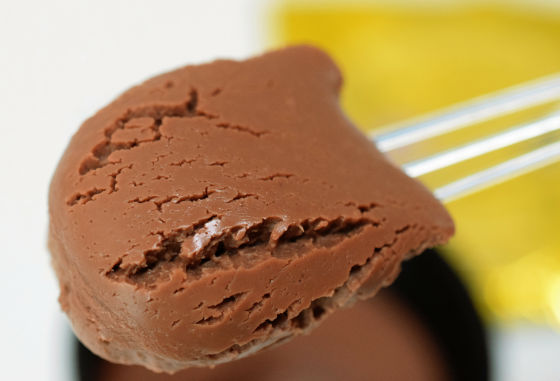 Although the surface is finished somewhat hard, the inside is a soft and smooth texture. Caramel sauce etc at the bottom was not particularly included.
The price of 320 yen feels fairly high if you think that you eat pudding at a convenience store, but if you pay 320 yen to eat somewhat higher chocolate, it seems to be convincing.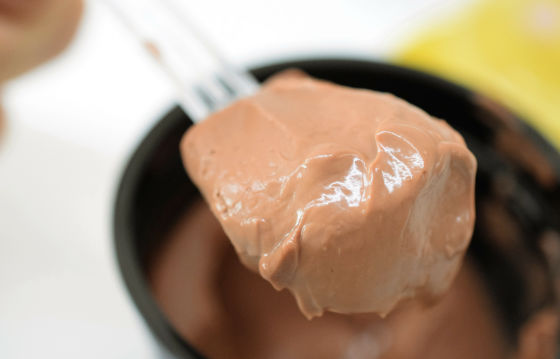 Kiln out Premium Purin White Chocolat, like chocolate, also opera company white chocolate "Concerto"use.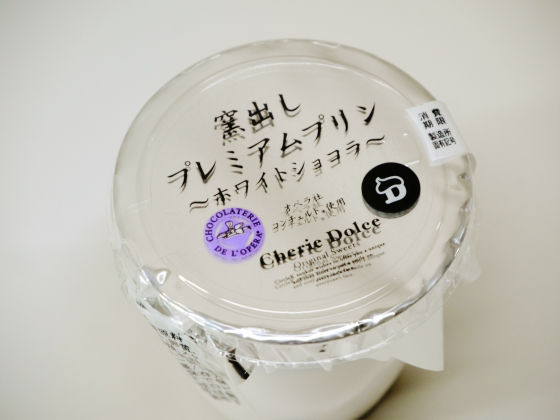 Food, chocolate, egg yolk, sugar etc. with the main raw material such as milk etc. can be confirmed as raw materials, raw materials are similar to chocolate.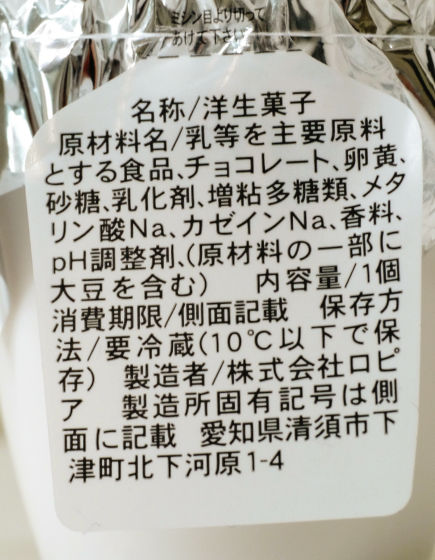 The calorie is 283 kcal per one, slightly more calories than Chocolat.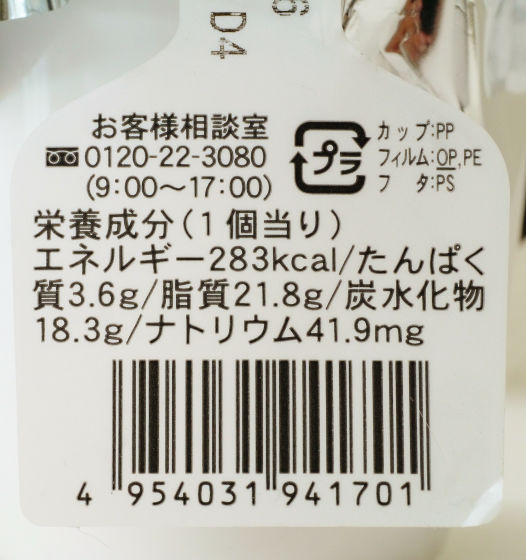 The appearance you opened looks like a puff that melts in a normal kiln that you normally sell with Circle K Sunkus.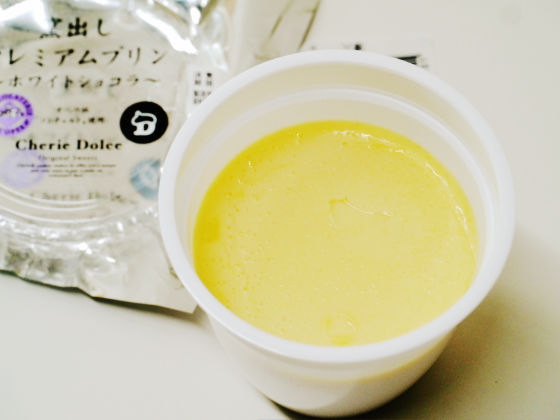 I feel the taste of pudding such as eggs and milk when it is included in the mouth, I feel the taste of white chocolate afterwards. The cream feeling is felt stronger than the taste is rich, a somewhat heavy impression. The texture of the surface has a little hardness and the inside is smooth.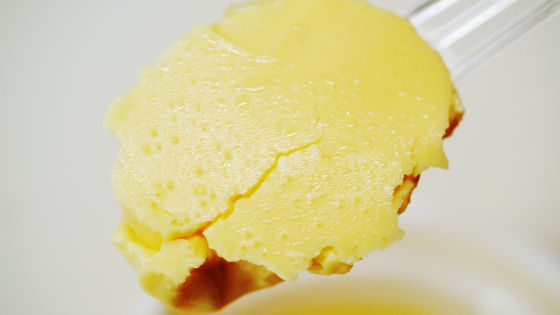 As a comprehensive impression, it is a place like a white chocolate flavor. It was felt thin when chocolate taste was price of 320 yen, cost performance seemed to be bad. I wanted you to make a finish that matches the price of 320 yen a little more by putting liqueur, for example.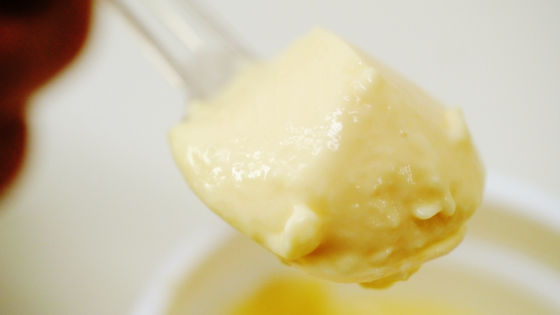 Furthermore, chocolate and white chocolat of kiln-out premium pudding are sold for one day only. Although the price is considerably high, if you are a fan of the series, it is limited only for one day, so you should not lose it.