I ate Kentucky 's "Friedfish" and "Friedfish Sand" which became re - sold instantly with popularity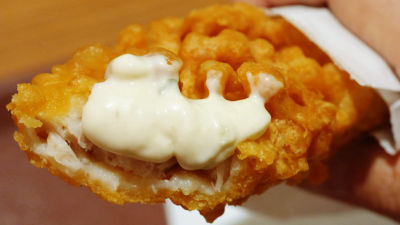 Last late OctoberKentucky's Friedfish is resurrected for the first time in five yearsAlthough it was sold out before the end of the campaign period, it was popular, and it has developed into a situation where it will be resold from February 6 (Thursday) in about three months. This time I used fried fish as a sandwich "Friedfish sandwichIt was sold also, I went to the shop and ate at once.

Fly of popular white fish is new with sand menu! "Friedfish Sand" released on February 6 ~ Received great popularity and re-entrant! "Friedfish" simultaneous sale ~
http://japan.kfc.co.jp/news/news140116kfc.html

Arrived at Kentucky Fried Chicken.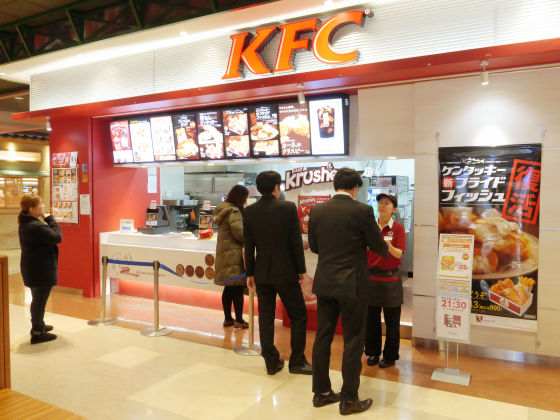 The letter "Resurrection" is printed in the red in a poster almost the same as the previous one.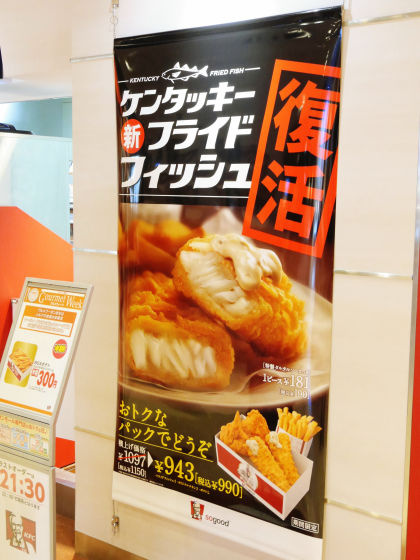 We found fried fish sand and fried fish in the menu. I will order it at once.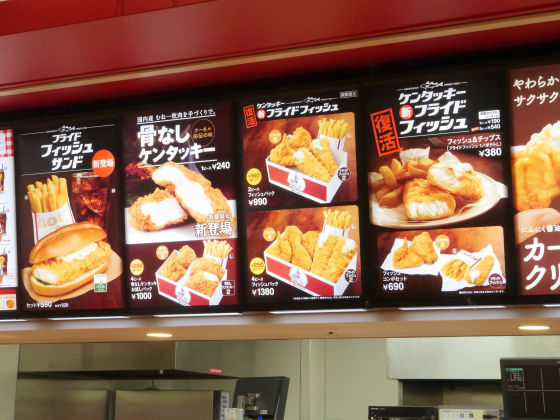 There was no waiting time, so I immediately received fried fish (190 yen including tax) and fried fish sand (320 yen including tax) at the cash register.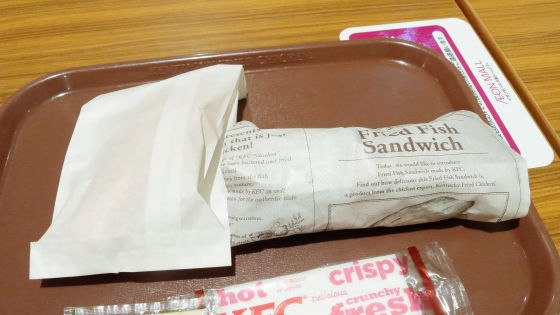 When opening each, it looks like this.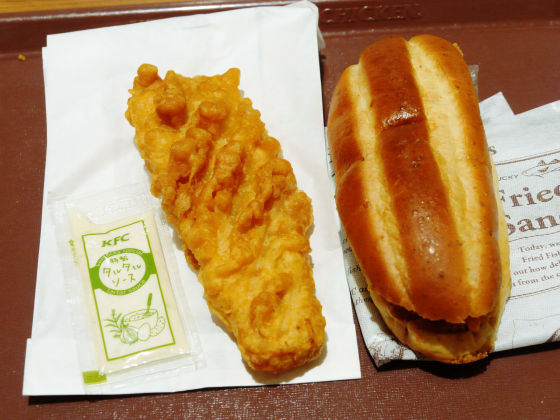 FriedfishKernel crispy (without bones)It has a similar surface.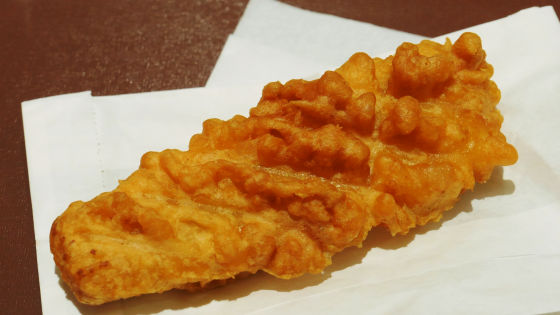 It is characterized by a slight rugged surface. It seems that we are also doing clothes at shops.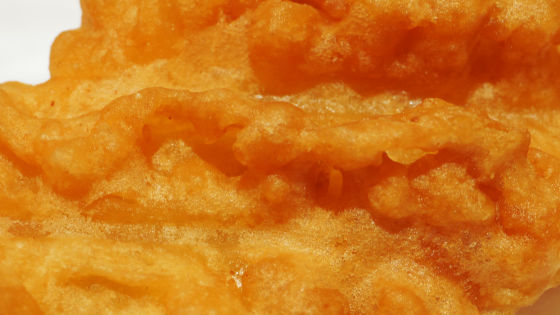 Tartar sauce is accompanied like the last time.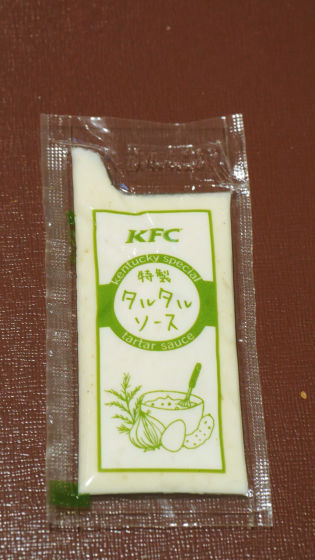 Raw materials can be confirmed such as vegetable oil, pickles, brewed vinegar, egg yolk, onion powder.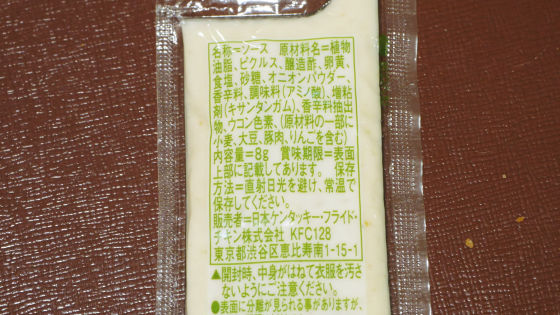 First of all I try to eat without attaching anything.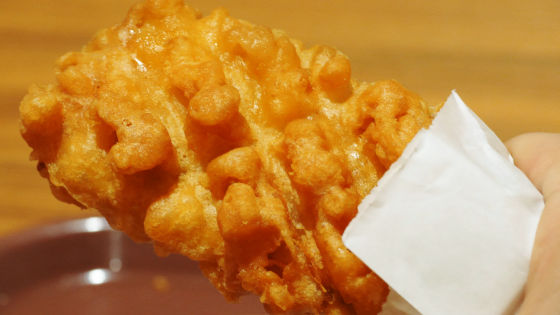 The texture looks crisp as it seems, and there is no habitAlaska pollack (pollack)Good contrast with texture with. As with the original chicken, the spice feeling is not so strong, the salty taste is slightly diluted, but you can feel the taste of white fish tightly. Since the feeling of crispness of clothing can be tasted better, it is the best if you can eat freshly baked in the shop.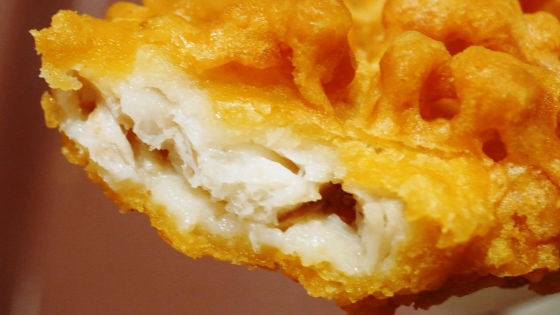 After eating a little, I will try adding tartar sauce.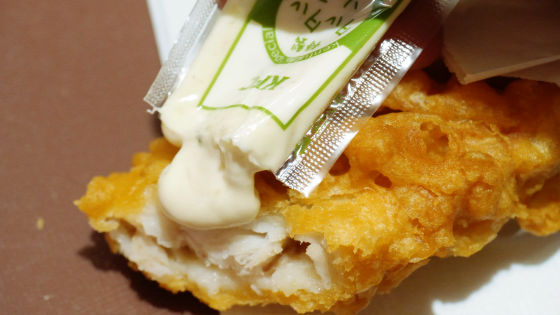 Sour taste such as vinegar and pickles is not so strong, with the taste of the onion and the richness of the egg added to a different taste. People who like tartar sauce seem to be good from the beginning.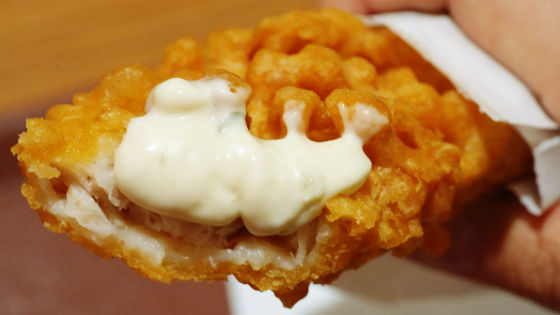 Friedfish Sand is a hot sand of about the size of a hot dog.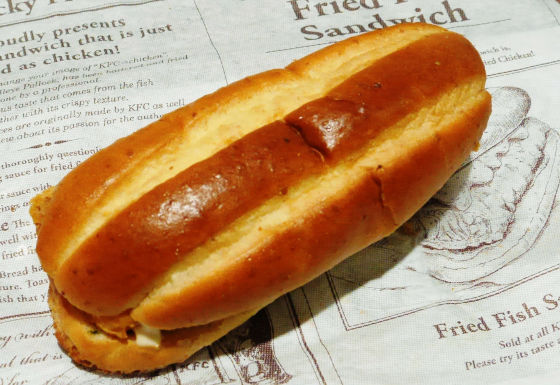 The wrapping paper is designed in English letter newspaper style, and in English "KFC proudly presents Fried Fish Sandwich that is just as good as as chicken" (Kentucky will offer Friedfish Sand with confidence as much as chicken!) It is written.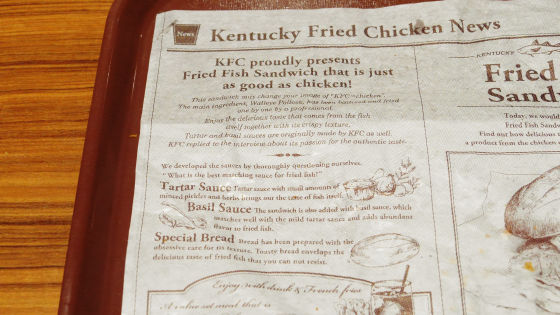 Pans isWhole grain flourIt is used, brownish grains are sprinkling.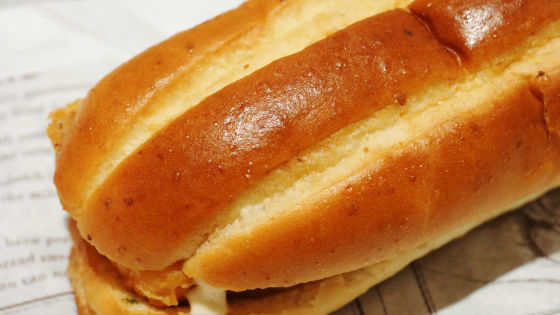 Take the upper buns and the tartar sauce is on top of the fried fish.



Basil sauce is painted on the lower buns.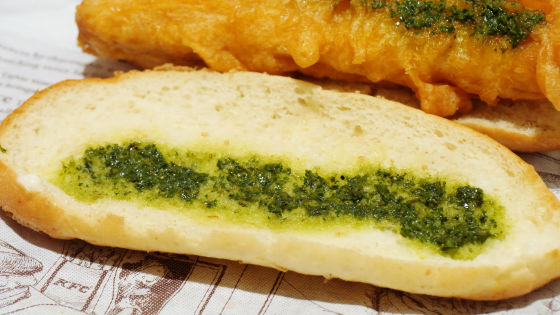 Basil sauce had a little black pepper.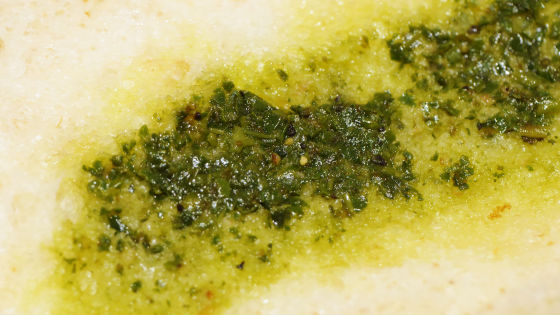 It is easy to hold in your hands. I will eat it.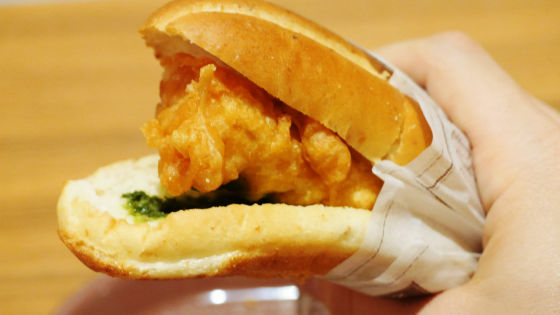 The taste is based on the fried fish that I ate the previous time, the fragrance of whole grains contained in the buns, the refreshing taste of basil sauce was added and it changed to a bit of impression. It is a heavyweight combination of fried tartar sauce, but thanks to the basil sauce contained, it can be eaten without feeling too much weight. By making it sandwiched, it is lovely that the feeling of crispness of clothing will be weak somewhat.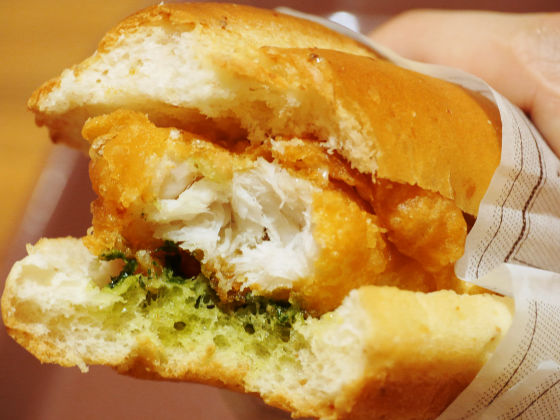 Friedfish and friedfish sand are popular when sold last year, and from the reflection that the menu finishes earlier than the campaign period, this time we are preparing enough quantities and selling it.