Interview with Bill Gates when young people talk about Microsoft's future and programming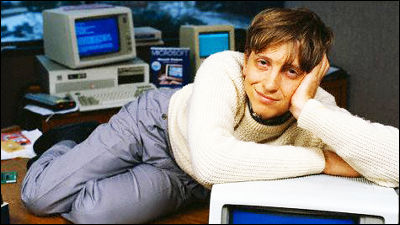 ByEsparta Palma

Be a Microsoft technical advisorBill GatesMr,Paul AllenWe founded Microsoft with Mr. in 1975. In 1983 announced Microsoft Windows 1.0 operating on MS - DOS, then Windows continues to grow, such as Windows 8.1 released in 2013 after Windows version upgrade. An interview with Gates, a programmer born in 1986, a year after Microsoft Windows 1.0 was launched, has been released and talks about future Microsoft and programming.

Bill Gates - 1986 | Programmers At Work
http://programmersatwork.wordpress.com/bill-gates-1986/

At the time of 1986, there were two main roles in Gates' s company that it was a distance from the programming work, just by creating a basic algorithm design and checking the code. One was to choose the function to put in the program and the other was to develop a method to combine the functions and process it faster and more compactly.

Mr. Gates felt that it was the most wonderful programming work I had worked before 1986,Altair 8800First programming language for "BASICHaving developed it. Mr. Gates raises the impact that BASIC had on the world and the size reduction as the reason that BASIC was the most wonderful work. Also, Gates himself became the last product that wrote the codeTRS-80 Model 100It is said that the built-in software was also one of the very memorable tasks.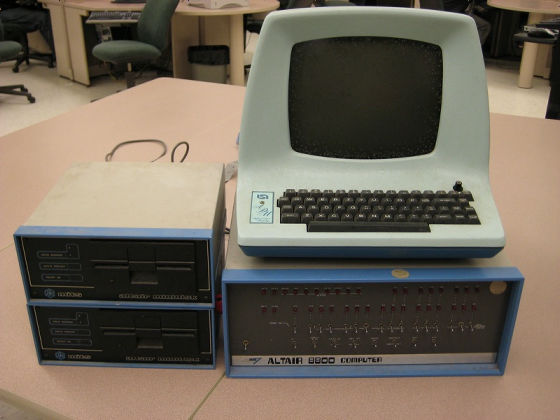 ByChris Champion

Asked the interviewer "What is the most difficult work in programming?" Gates said, "The most difficult part of programming is to make algorithms decisions and make it as simple as possible. It is very difficult to make this simple It is necessary to simulate how the program works in the head, so the important thing for that is how much we love programming. "

As a person who had a great influence on his own programming,PDP-11With everyone involved in the development of TRWJohn NortonI am citing a programmer. However, it also revealed that Mr. Allen, who founded Microsoft together, was influenced as a human being.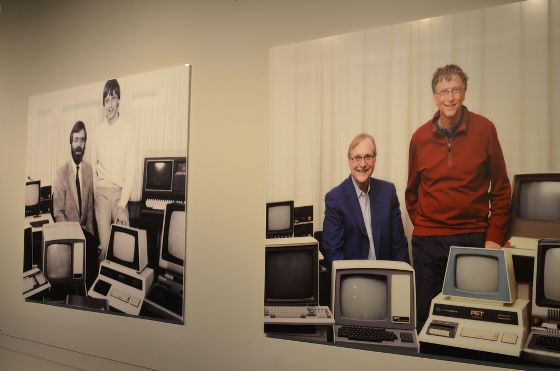 ByMatthew Ratzloff

At that time there were 160 programmers working at Microsoft, and about how to secure good talent and keep it inside the company "One is to make a few small teams of 4 to 5 people and a team leader When giving birth to a problem, it is to give an environment that you can quickly make good programming experiences, but later I do not want people who do not specialize in programming to participate in programming projects, "Gates said about his own employment I am expressing my opinion.

When Gates actually writes the code, I start thinking about the design, start writing the code, and once I finish writing it I will go back to the beginning and rewrite everything. When writing code with a group of several members, Gates is always in charge of designing, and Gates started to note the design of the program when developing BASIC. What I feel as the most innovative feature in BASIC, which Gates was involved in development was that it enabled us to bring out the machine's performance 100% by incorporating "PEEK" and "POKE".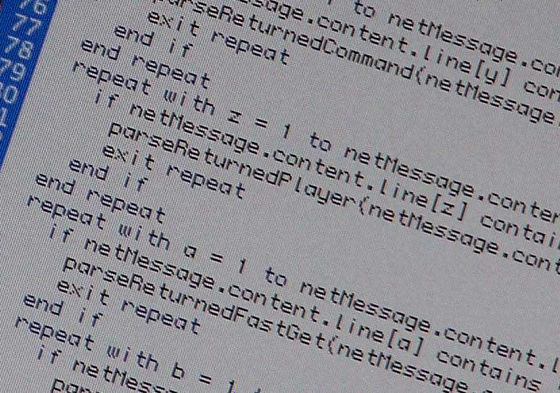 ByCype_applejuice

Mr. Gates mentioned programming, the CD-ROM just released at the time, and also the future of Microsoft in an interview. Regarding programming, we anticipate that computers will be able to work automatically within 5 years, most of the work we did manually in 1986. "For example, you can find a hotel with a CD-ROM containing a map of the United States, or click on the Beethoven item from the encyclopedia CD-ROM to listen to your favorite music," It seems that I was hoping for the possibility of CD-ROM greatly.

When asked about "10 years from Microsoft" from the interviewer, "What we are aiming is very simple, developing software that can be installed on all PCs regardless of work or private, and how many years will it take I do not know, but I think that it is not necessary to grow the company to a bigger extent for that purpose.If the size is as it is now, all employees can understand each other and share information It is CD-ROM application that we are newly watching.If you use CD-ROM you can achieve our goal of "spreading PC to all families" It should be. "


BySemilla Luz

Finally, if asked, "If possible, would you like to return to work as a programer again?" "Of course, of course, programmers can get all the code to write themselves as they like, so they get self-satisfaction. Even though it looks selfish, programming is like being allowed to solve pure mathematics, sometimes when you see a programmer's friend writing code, you can also feel empathy like jealousy There is, "he talked about affection for programming.

Approximately 28 years since the interview about 2014 as of 2014, PC with Microsoft's Windows is popular not only for office use but also for home use, the goals that Gates mentioned in 1986 were achieved You can see it as if it is like a bird. In addition, on February 4, 2014Satya NaderaMr. Gates assumes the new CEO, Mr. Gates will take over from the presidential position and become a technical advisorAnnouncementIt is attracting attention in the trend of Microsoft in the future.
in Note, Posted by darkhorse_log