I tried Kentucky 's' Friedfish' that was resurrected for the first time in 5 years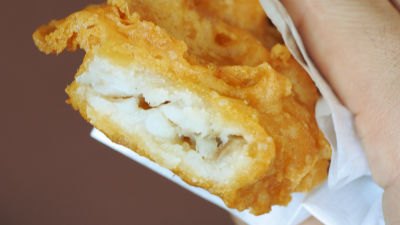 Speaking of Kentucky Fried Chicken, "Fried Chicken" is a signboard menu as its name, but five years ago "Friedfish"I have sell it. This menu will be restored for a limited time for the first time in five years from October 24 (Thursday). FriedfishAlaska pollackIn the menu to handmade at the shop using, British traditional dishesFish and chipsI like to eat it with a special tartar sauce. Because compatibility with the original chicken is also preeminent, I went to a store and ate it.

Handmade at a store! It is! The fly of white fish is renewed and it revives! "Friedfish" released on October 24
http://japan.kfc.co.jp/news/news131010kfc.html

Arrived at Kentucky Fried Chicken.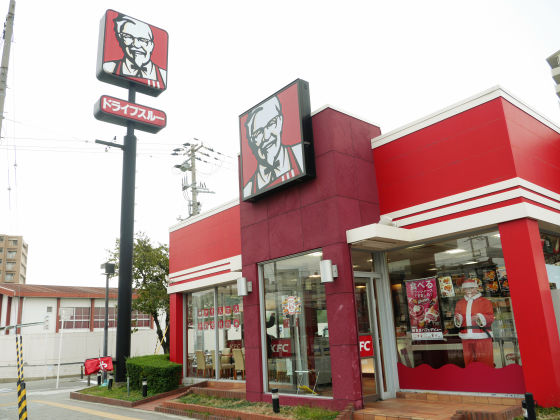 Two months after Christmas, Kernel Sanders is wearing Christmas costumes.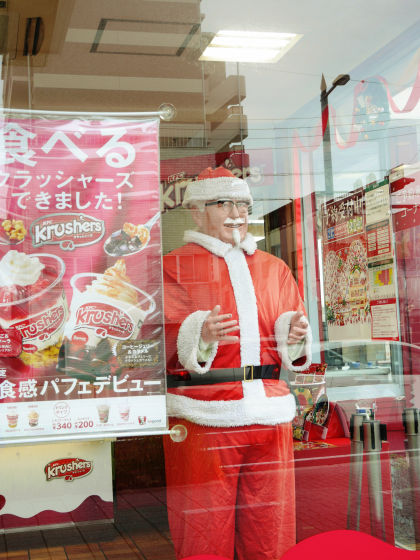 I already had Christmas reservation reception.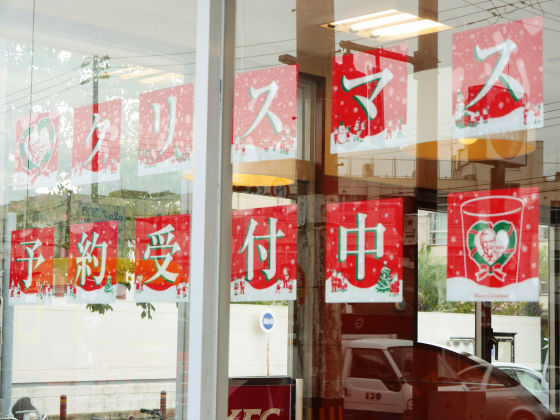 I will order a new product 's Friedfish at the cash register immediately.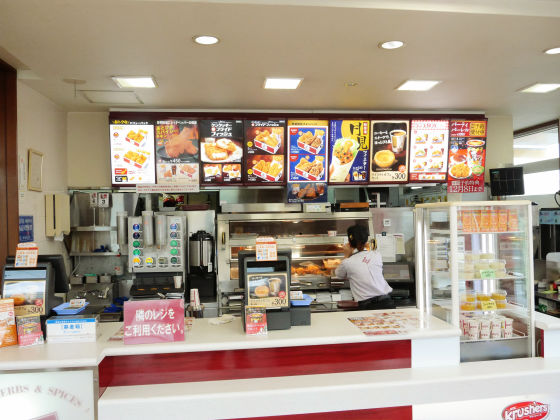 It is said that compatibility is good even if you eat it with original chicken and potato, and these became a setFish set(690 yen including tax) as well as released todaycorn potage(290 yen including tax) was ordered.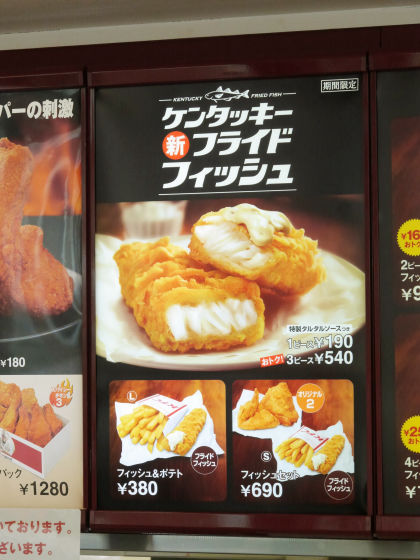 Waiting The corn potage and the fish set arrived in about 5 minutes.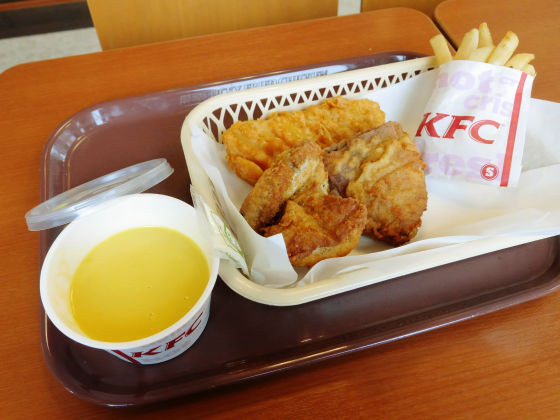 The corn potage used a corn produced by the Tokachi crushed texture and has a thickening.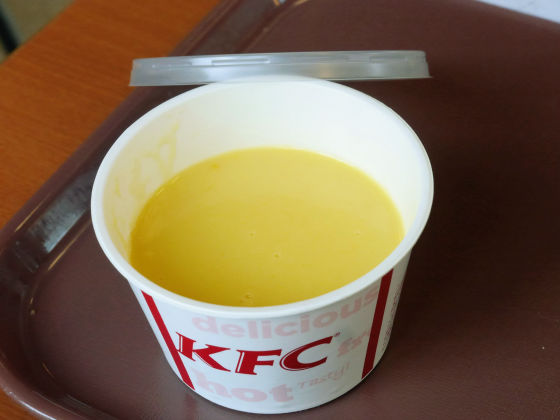 Compared to a canned corn potage, it has a strong thickening and a good feel of the tongue, and when it bites a corn grain from Tokachi, it feels sweet. The price of 290 yen is felt a bit high, but if you like a corn potage you ask for a loss.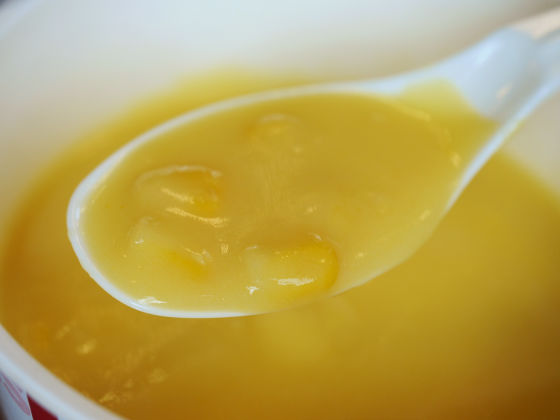 Fish set is two fried fish / fried chicken · Potato S size set is 690 yen. If you ask individually, it is equivalent to 870 yen, so it is a little profitable. Tartar sauce for fried fish is also included.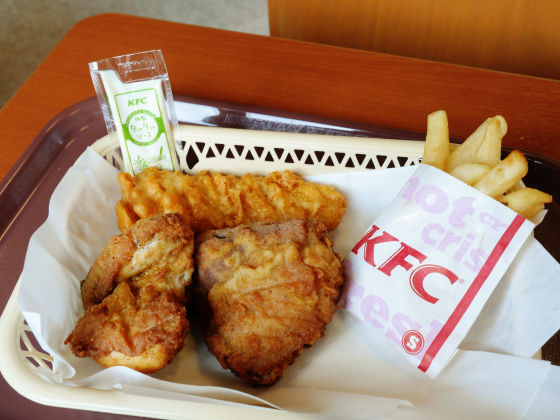 The appearance of fried fishKernel crispy (without bones)It is similar to.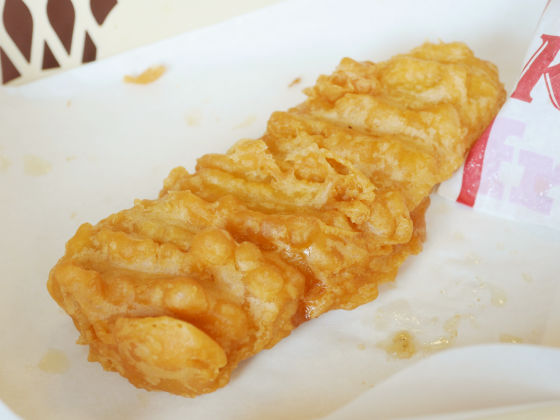 It seems that the same clothes on the surface as the kernel crispy (without bone) are used.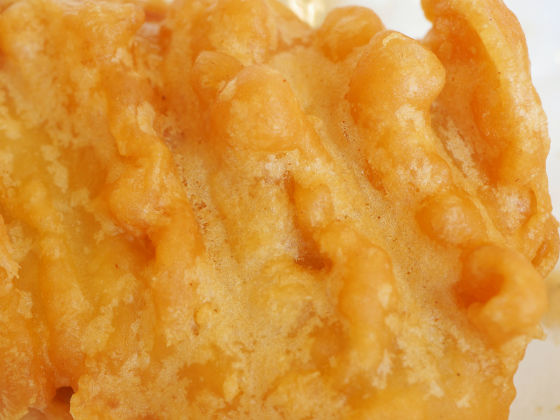 First of all I try to eat without attaching anything.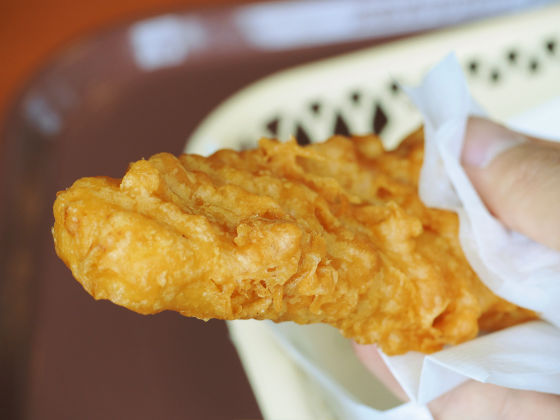 Good comparison of the texture of soft polished white fish to the crispy clothing with a crisp texture is good. The salty taste is not so strong, the taste of spice is also felt, you can feel firmly that the pale flavor of Alaska pollack is not crushed.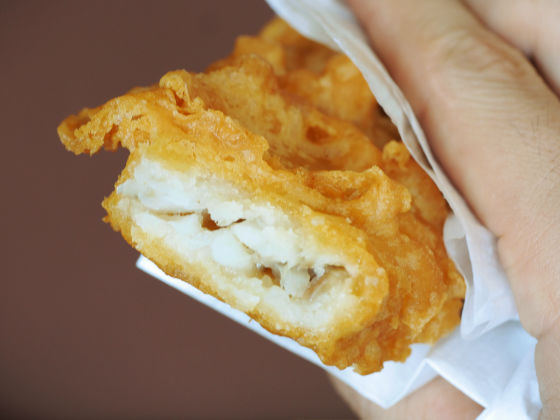 I will eat it with a tartar sauce that comes with the set.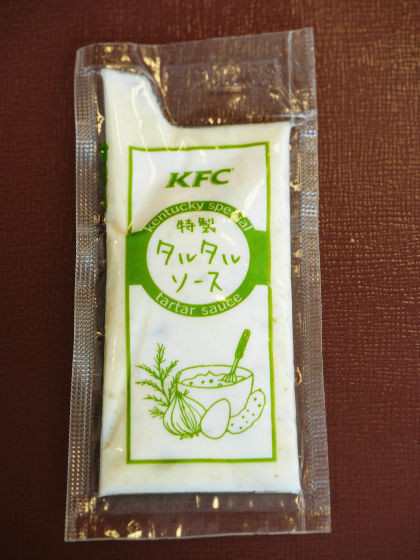 The acidity of pickles and vinegar is felt moderately, Good taste of onion and richness of eggs join fried fish Good. Because salty taste is not attached to fried fish so much, people who like seasoning of dark eyes seems to be good from the beginning even if you wear tartar sauce.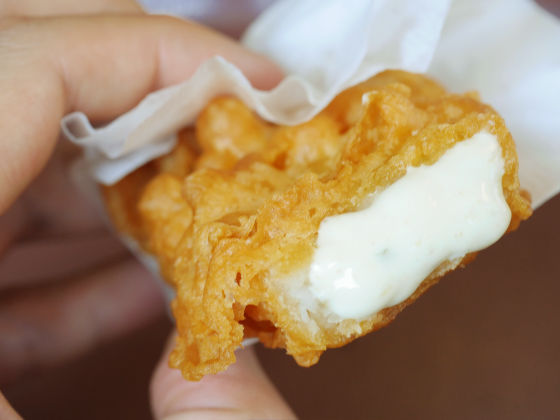 Friedfish is wrapped in the paper included, but even if you eat it, oil will ooze out, so handmade is essential.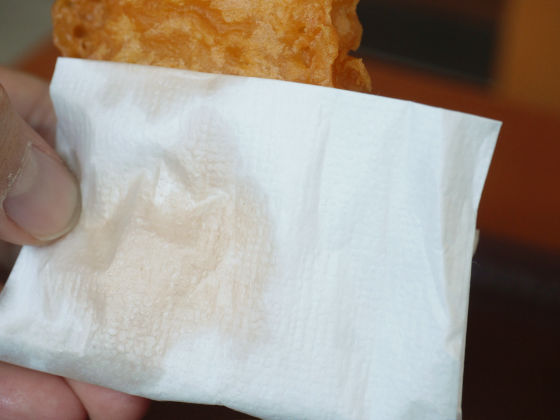 Friedfish is limited time sale so please go to eat before those who say that this menu was your favorite at that time.