Microsoft extended support for "Microsoft Security Essentials" for XP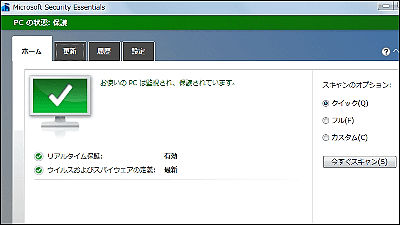 Microsoft will not support Windows XP On 8 April 2014, anti-virus software for Windows XPEnd distribution of "Microsoft Security Essentials"We announced that we will revoke the previous statement and continue updating Microsoft Security Essentials until July 14, 2015, although we made it clear.

Microsoft antimalware support for Windows XP - Microsoft Malware Protection Center - Site Home - TechNet Blogs
http://blogs.technet.com/b/mmpc/archive/2014/01/15/microsoft-antimalware-support-for-windows-xp.aspx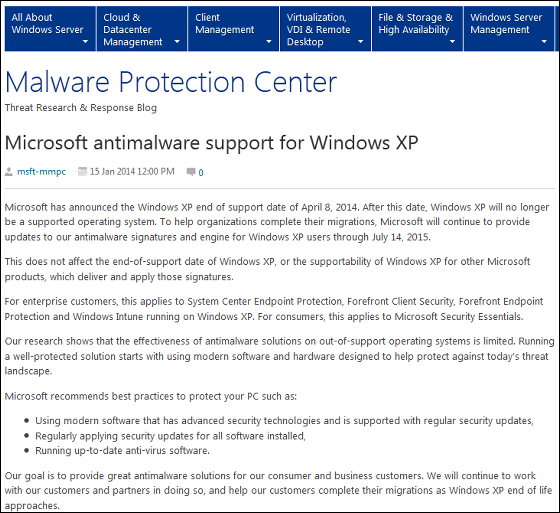 As Microsoft's support for Windows XP ceased to be supported, Microsoft Security Essentials' support for XP was planned to be aborted, but I wondered if there were a lot of opinions rebounding from the user, changing the policy, until July 14, 2015 We have announced that we will extend support. The security software for Windows XP included in this announcement is "System Center Endpoint Protection", "Forefront Client Security", "Forefront Endpoint Protection" "Windows Intune" distributed for enterprise customers, " Microsoft Security Essentials ".

However, Microsoft said that there is a limit to the effectiveness of the security software on the OS whose support was ended, and in order to use the PC equipped with Windows XP securely, "use the latest security software with high security" to "installed software Regular security updates "" Recommended use of anti-virus software updated to the latest version ".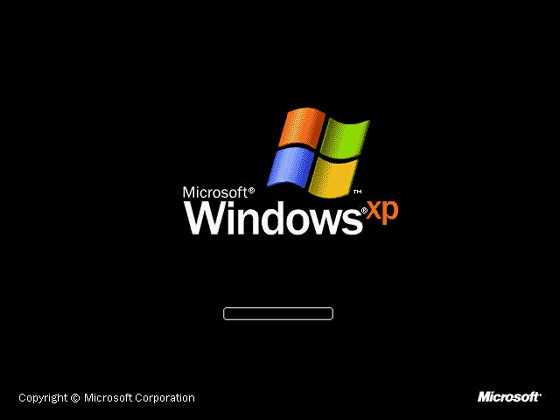 ByJohn C Bullas BSc MSc PhD MCIHT MIAT FGS

Share of Windows 8 / 8.1 surpassed 10%The move to the user to move to Windows 8 / 8.1 has also been confirmed, and Microsoft has stated that "With the end of Windows XP support, we will fully support users' transition to the new OS."