Twitter is testing "Nearby" function to display tweets of people who are nearby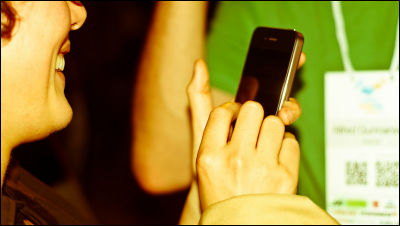 ByAndreas Ivarsson

Display tweets of nearby people whether Twitter is following or not, "Nearby"We are experimenting with providing mobile apps with a feature called"Wall Street JournalRevealed.

Twitter Test Shows 'Nearby' Tweets - Digits - WSJ
http://blogs.wsj.com/digits/2013/12/14/twitter-test-shows-nearby-tweets/

I discovered that this Nearby function appears as sometimes appearing on some users' screens that use Twitter's mobile application's location information turned on. There is a dedicated "Nearby timeline" in Nearby, and tweets of people nearby on this timeline are automatically displayed. Advertisers and others have been able to display tweets only to followers so far, but adding locations as elements will make it possible to more accurately throw ads to the target.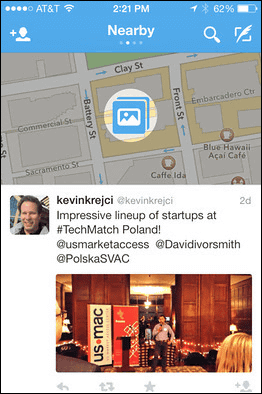 Twitter containing location information on Twitter became possible in 2010, this function is now off by default, it will be available for the first time by turning it on by yourself .

A map is displayed at the top of the screen of the Nearby Timeline and the user's current location is indicated on the map with a blue icon. And, in the lower half of the screen, tweets that were recently mistaken are displayed, but it is unknown where they were murmured. Since the tweets are updated in real time, it will be possible to catch up information etc of the event being held near soon. Of course it is also possible to set not to share location information.