Implemented features that allow Facebook to manage news feeds in more detail in response to criticisms of news feed algorithms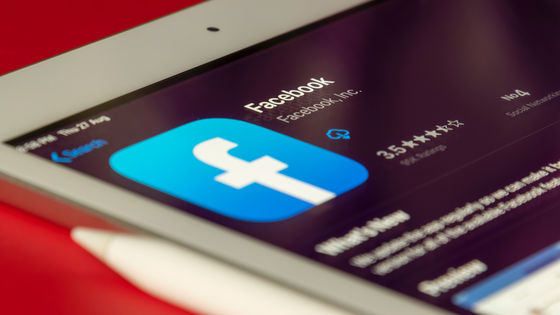 We've added a new feature that allows Facebook to give users more control over the content on their news feeds.

Facebook Defends Its News Feed Algorithm While Making Minor Tweaks to User Controls

https://www.adweek.com/media/facebook-defends-its-news-feed-algorithm-while-making-minor-tweaks-to-user-controls/
In December 2020, the monthly magazine The Atlantic compared Facebook with doomsday devices built solely for the purpose of destroying all human life, and Facebook's news feed algorithm is bipolar on social media. We have posted
an article
that it is built to promote the Atlantic and deliberately pursue profits. Facebook's algorithms have been criticized frequently, with executives reporting that they were ignoring internal reports that 'Facebook's algorithms are driving people's division.'
Facebook executives ignored an internal report that 'Facebook's algorithm is driving people's division'-GIGAZINE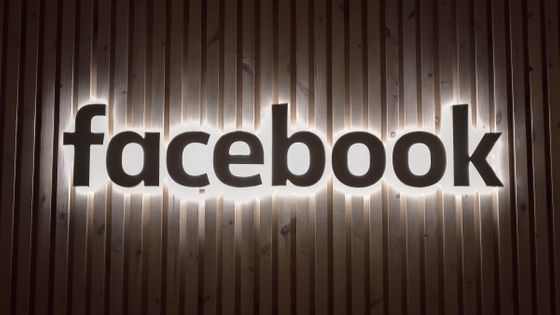 Nick Clegg, Facebook's Vice President of Global Affairs & Communications
, posted an article on Medium in
response to The Atlantic's article. 'Companies like Facebook need to speak openly about how users and algorithms work,' Craig said.
At the same time, Facebook announced new features that give users more control over their news feeds. And as Craig said, 'We need to speak openly about how users and algorithms work,' to change the details of the new features and the content on the news feed to more user-favorite. It also describes the technique.
More Control and Context in News Feed --About Facebook
https://about.fb.com/news/2021/03/more-control-and-context-in-news-feed/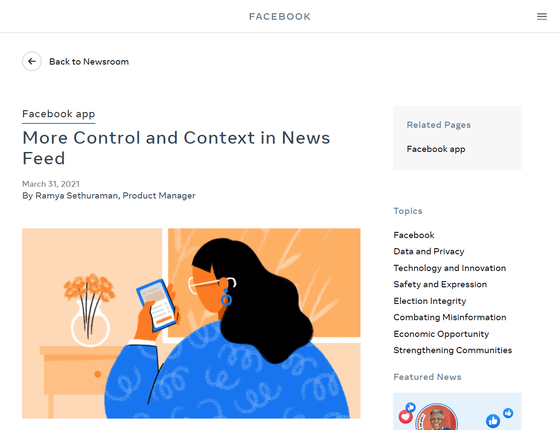 The most notable new feature announced by Facebook is the addition of a feature that allows you to limit who can comment on posts on Facebook.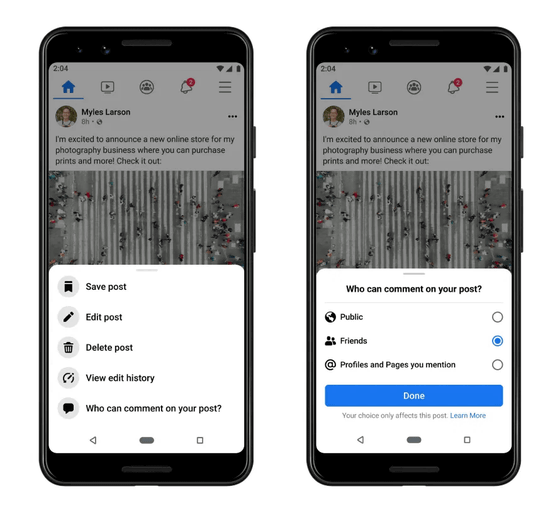 This is similar to the 'reply restriction function' introduced on Twitter in August 2020, which allows posters to limit the users who can comment on posts.

Twitter finally implements 'reply restriction function', taking a step forward to eradicate fucking --GIGAZINE



'By limiting who can comment, you can limit conversations on posts and prevent unwanted interactions,' said Ramya Seturaman, Facebook's product manager. In the case of brands, etc., restricting comments on posts will allow you to have meaningful conversations with the community safely, 'he said, explaining why he implemented the function to restrict comments on posts. ..

Facebook has also announced the addition of a feed filter bar to the Android app version. The feed filter bar gives you quick access to your favorite and up-to-date content. The feature will be implemented in the iOS app version soon.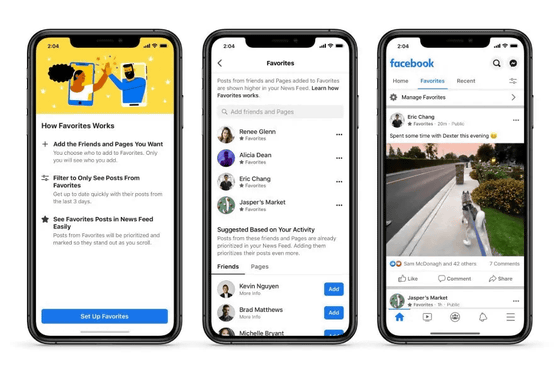 In addition, Facebook responded to criticisms of The Atlantic's news feed algorithm by introducing an explanation page about the content displayed on the news feed, and how the company's algorithm selects the content to be distributed is widespread. It is appealing that it is open to the public. In addition, we list three particularly strong factors that affect Facebook's news feed.

engagement:
If another user who has taken action on a post has previously taken some action on the same group, page, or post as you, that user's post may appear in your recommendations.

topic:
If you act on a particular topic on Facebook, you may see other posts related to that topic. For example, if you like or comment on basketball-related content, other basketball-related posts will be displayed as recommendations.

location information:
By using the user's location information, recommended posts may be displayed based on what kind of activity the user near the user is doing.

In addition, Facebook recommends using the 'News Feed Settings ' and ' Privacy Settings ' of the app as a way to change the content displayed on the news feed and change the sharing method.