"ClamBook" which can use Android · iPhone like a notebook PC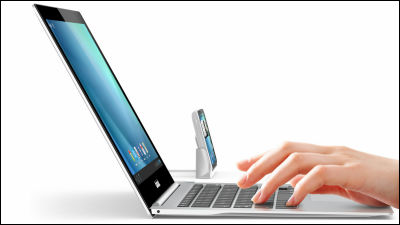 A device that enables smartphones to be used like notebook PCs by borrowing the processing power of the processor installed in the smartphone is called "ClamBook"is.

ClamBook Android and iPhone Laptop Dock by Clamcase
http://clamcase.com/clambook-android-and-iphone-laptop-dock.html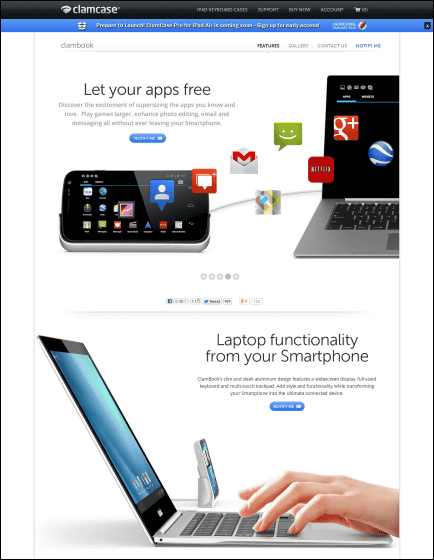 ClamBook made of aluminum enclosure seems like a notebook PC made very thin at first glance, but in reality it does not have a processor or storage inside. In order to use ClamBook, you can connect it to your smartphone and use it like a laptop in the form of borrowing the power of that processor.

Main body made of aluminum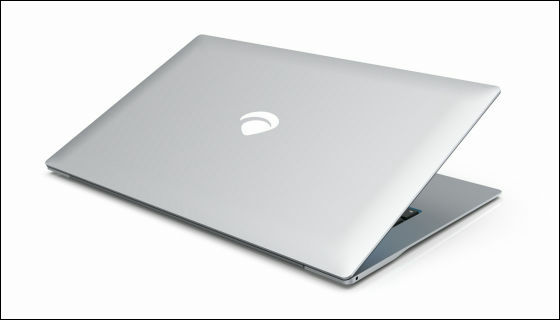 The display is equipped with a 16: 9 full HD panel. You can operate and input using full size keyboard and multi-touch compatible trackpad.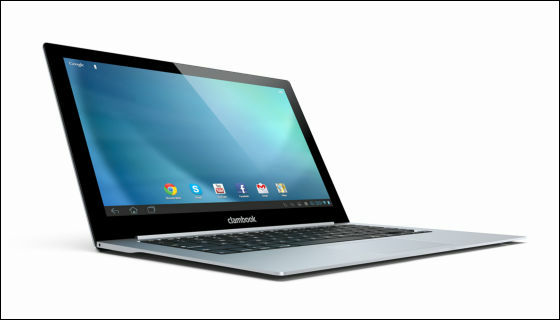 It seems that almost no internal parts are stored, and it is a body part designed to be extremely thin.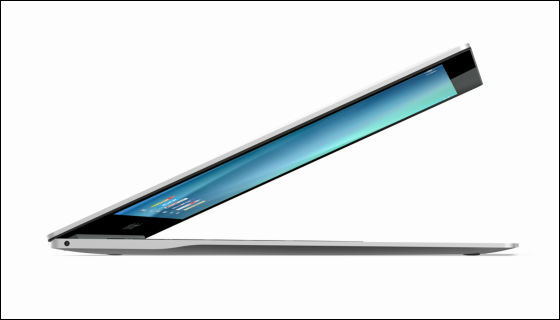 In actual use, connect a smartphone like this.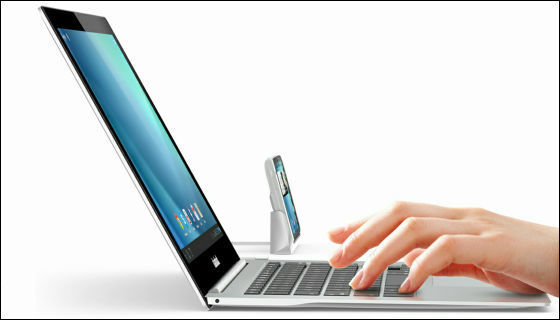 Connection is done using the attached dock, Android 4.0 or more is compatible so you can scroll, pinch, zoom, swipe with 2 fingers.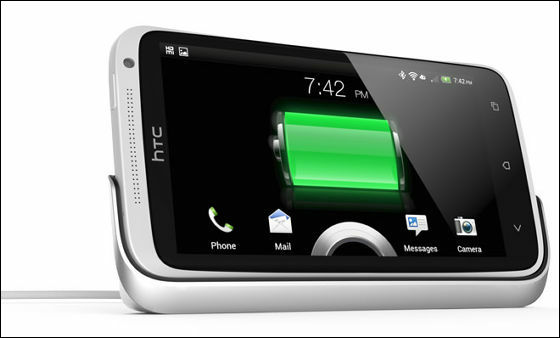 For connecting with the main body for high speed video transmissionMHLStandards are used. Since the smartphone is always powered while the cable is connected, there is no need to worry about running out of the battery.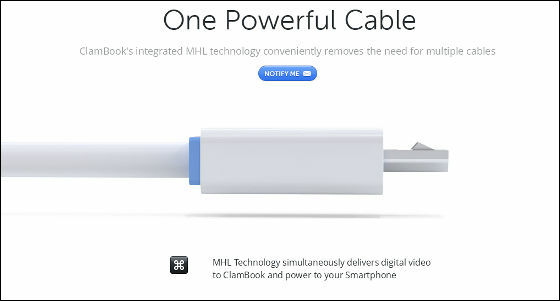 Equipped with a much wider display than smartphones and tablet PCs, equipped with speakers and others that realize 3D sound.




Since the main body does not generate much heat, it will not get hot even if you use it on the knee like a notebook PC. Also, because we use smartphone processor, we need less power than notebook PC.




Despite being supposed to be released at the end of 2012 at the end of 2012, the company's product page continues to display a screen that advances to "NOTIFY ME" and notification mail registration. Apparently, it was planned to be adoptedThe development of Motorola's "Webtop" technology to convert Android to a notebook computer has ceasedIt seems that she is in frustration with her. If you look at the fact that the development is still uninterrupted despite the death of the webtop, it seems that there is still a new technology to convert the iPhone · Android to laptop.

In addition, I am developing ClamBookClamCaseFrom the company, make the iPad like a MacBookClamCase ProProducts such as iPad mini and models for the new iPad Air are scheduled to be released in January 2014 as well.

Amazon.co.jp: Keyboard case for iPad 2, 3 and 4 Clamcase Pro Top version: Home Appliances · Camera