Accident suddenly overheated iPod nano occurs again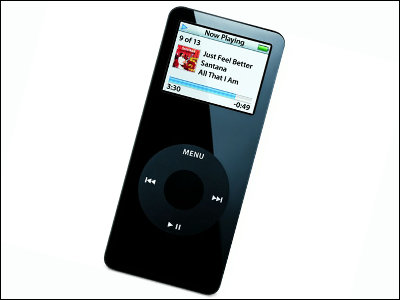 At GIGAZINE in January this yearAccident that iPod nano suddenly overheated and explodedAccording to the report of Nippon Television, it seems that a similar accident happened again.

Details are as follows.
Nittele NEWS 24 Overheating accident on iPod Successful injured person No

According to this article, there seems to be an accident that Apple's iPod nano overheated suddenly while charging in Tokyo in early this month. Fortunately it seems that there was no injury to the user just because the paper nearby was burned in, but it was said that it became a fuss about to notify the fire department.

The overheated iPod nano belongs to the first generation released in 2005, the same thing that caused the explosion accident in January of this year, and the Ministry of Economy, Trade and Industry already has the accident in JanuaryPublished as a serious accident suspected to be caused by productsdoing.

Incidentally, since the example of overheating iPhone 3G, iPod touch, iPod classic etc which are currently on sale has not been confirmed, it is only the first-generation iPod nano users need to be careful.