Free application "Lami" that will be able to read LINE messages without reading them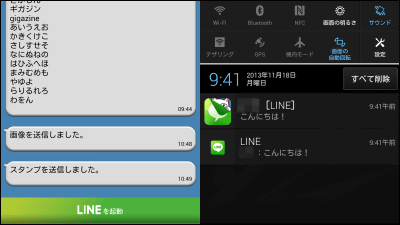 An application that is useful for exchanging messages with smartphonesLINEHowever, using this, the sender of the message will be able to judge whether or not the other party has read the message by "read" displayed next to the message. An application that can read a message not to attach this "read" is "A flutter"In addition to LINE, messages displayed in the notification center can be viewed without opening a special application.

Kimono - Read as unread as it is not readable! Remove visibility by reading avoided - Google Play Android application
https://play.google.com/store/apps/details?id=jp.awalker.chirami

◆ Install "Flaws" and make initial settings
First of all, install "Kotori" from Google Play.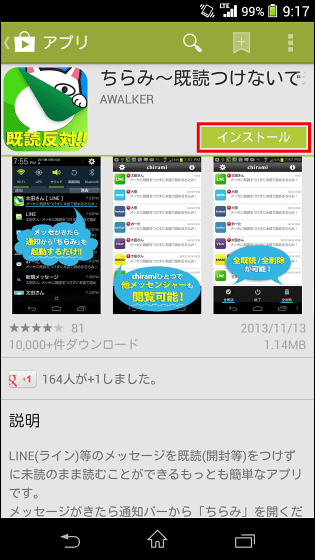 Tap "Open" when installation is completed.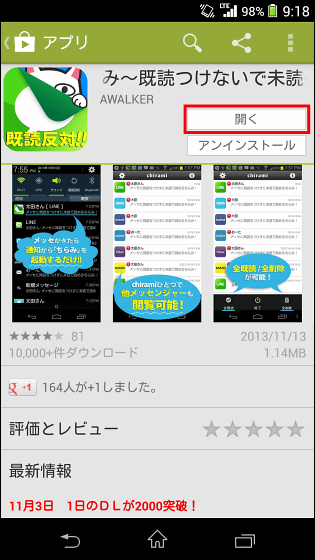 Tap "Confirm setting method".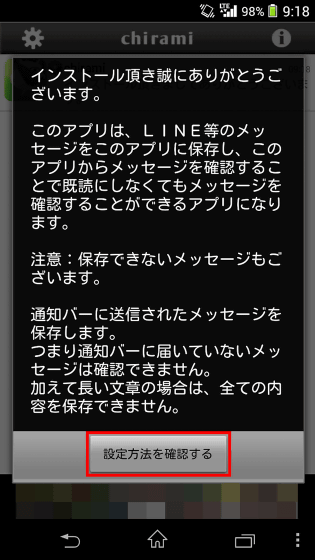 Then it becomes the explanation screen of the setting method ... ...




Tap 'Set accessibility' in the middle of the screen.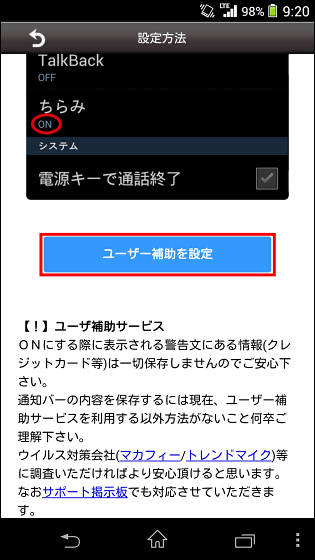 Tap "Flaw" in "Service" on the accessibility screen.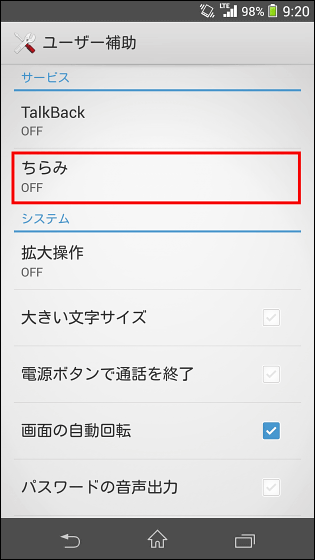 Tap the icon at the top right of the screen.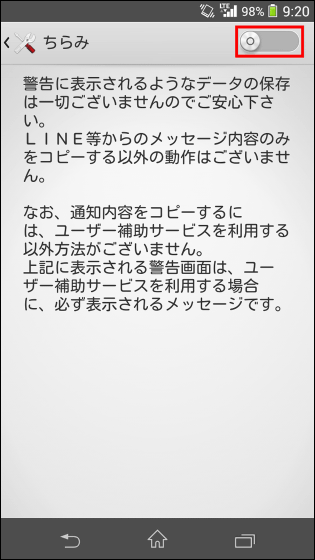 Tap "OK".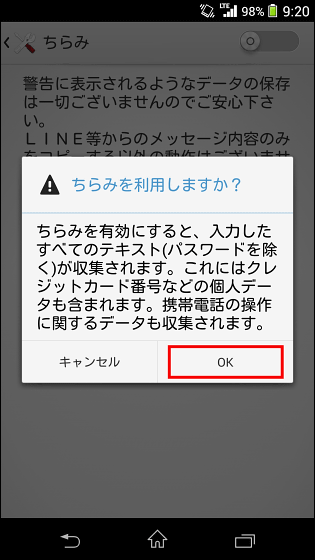 The setting is completed if the icon on the upper right of the screen has changed to ON state.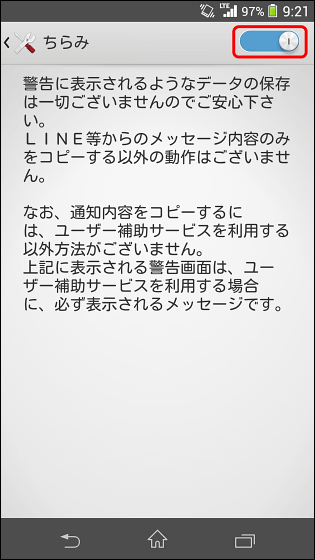 ◆ Read a message without putting read on "flaw"
When the message of LINE actually arrives, LINE and the "flaw" icon will be displayed in the notification area at the upper left of the screen.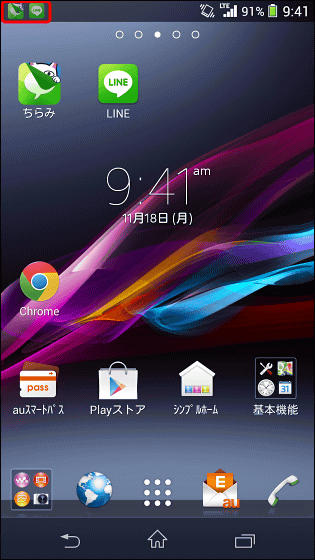 When I show the notification center, it looks something like this.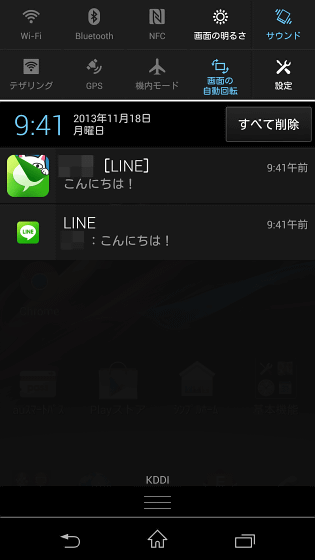 Tap the "Flaw" icon.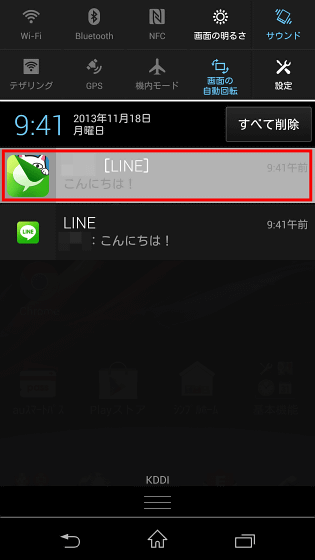 Then a message is displayed like this.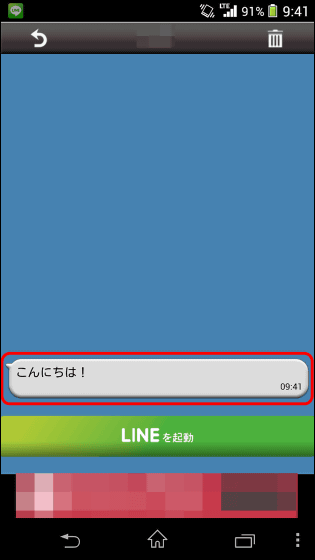 If this is about text you can display full text.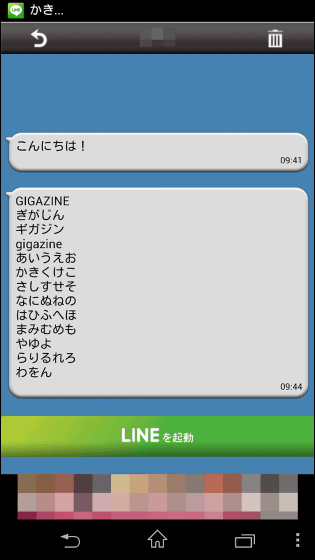 Furthermore, tap "Launch LINE" at the bottom of the screen.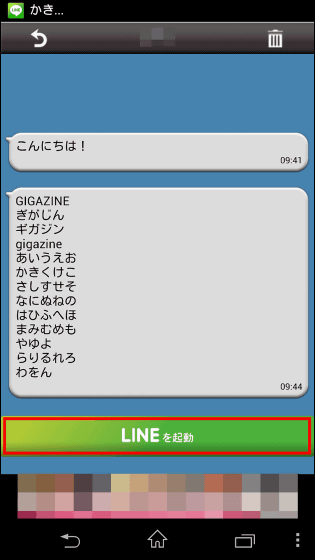 Then LINE starts up and the selection screen of the talk room is displayed, so you can confirm that the message you read with "Kimono" has not been read. If you want to reply to the message immediately, you can use this "start LINE", but if you keep the talk room open with LINE, the talk room opens and the unread state of your favor is read as much as read It gets ruined and it makes sense to use "flaws", so be careful.



By saving the message sent to the notification center in "Kimono", you can view the message without attaching the read to the dedicated application, so click on "Setting" → "Application" to "Notify the application you want to use It is necessary to keep a check in "Display".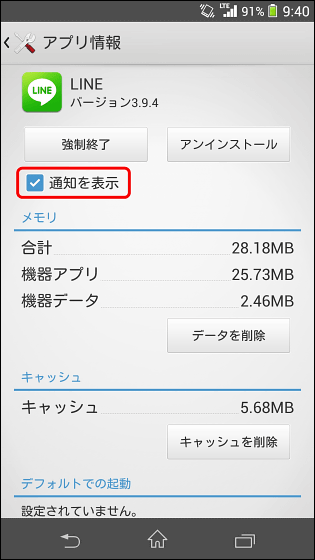 In addition, it is not possible to display image files and stamps, as it only saves the message of the notification center.