Try using Skype for Pocket PC BETA 1.2.0.89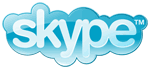 Earlier"Microsoft ActiveSync"Next, I will install Skype. Because it is properly Japaneseized, it is better to uninstall and reinstall people who installed the English version immediately after purchasing W - ZERO 3.

Details are as below."Skype for Pocket PC" that can be used with W - ZERO 3 is released
http://computers.livedoor.com/series_detail?id=27537

Download Skype for Pocket PC
http://www.skype.com/products/skype/pocketpc/

It is installed and started up state



At the initial startup, the setting as to whether to create a Skype account or to use an existing one is displayed in this way. I already have it so I will try using it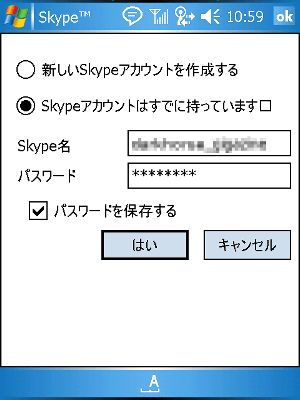 Signing in ......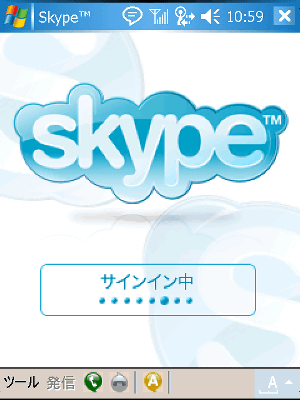 The state of SkypeOut is displayed properly, perfect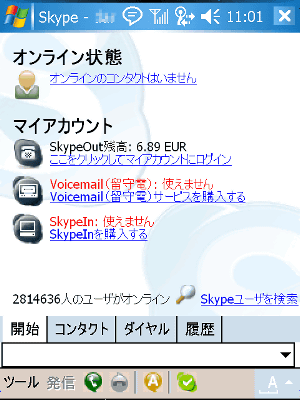 Contact list is okay, too.



When you tap long-press on a registered user, the menu will be displayed like this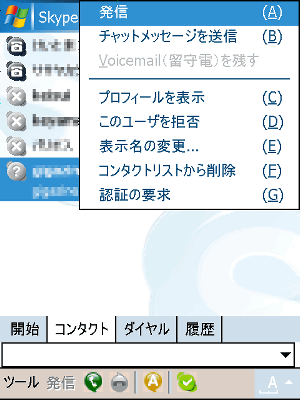 Dials are also possible ...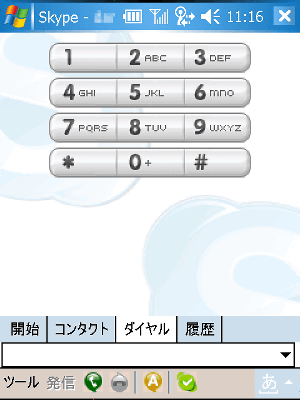 Tap the tool to display various menus



I tried as "tool" → "setting". Automatically go to standby when Skype is running
It is set so as not to be.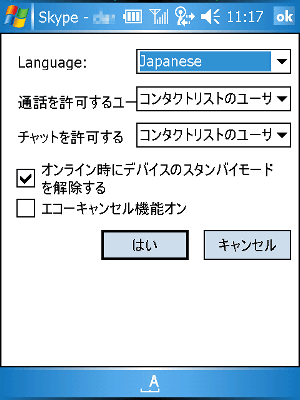 I will check the version of Skype I used for the time being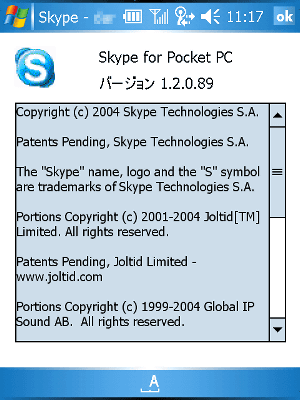 I also have a chat function properly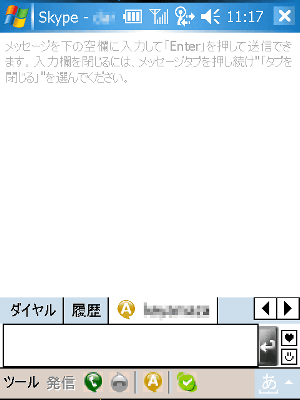 There are few pictograms, but they can be inserted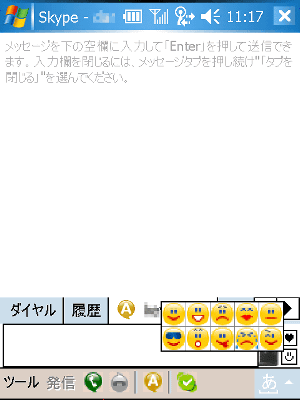 Status display is basically the same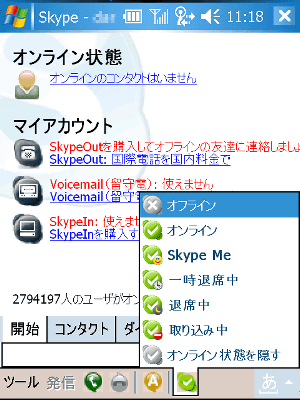 So it seems like it can be used without problems.