What is the aim of 'Zuckerberg Files' archiving all the remarks of Mr. Zuckerberg?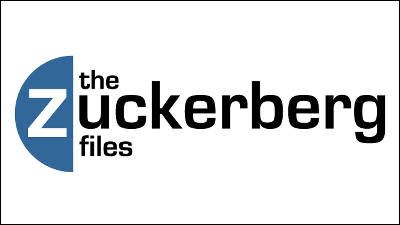 Facebook knows that it is homosexual before the family,"Shadow profile (hidden account)" of people who are not using Facebook is created arbitrarilyWe often see privacy concerns related to social media, such as. Meanwhile, archive remarks of Mark Zuckerberg, Facebook's founder / CEOZuckerberg FilesIt started, but what exactly is the aim?

The Zuckerberg Files
http://zuckerbergfiles.org/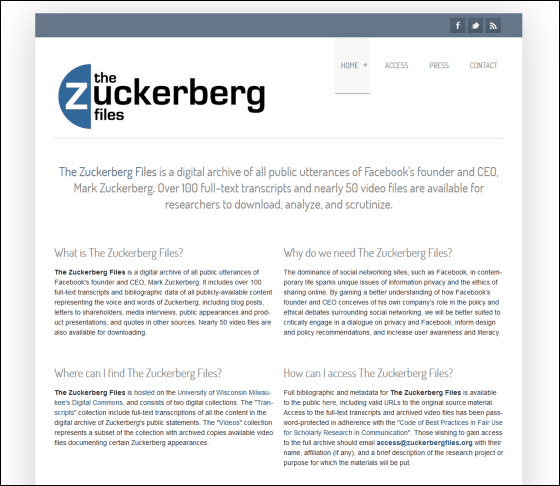 The purpose of opening this Zuckerberg Files is "With the rise of social networking services like Facebook, discussion of online ethics concerning privacy and share is taking place, Facebook's founder / CEO (Mr. Zuckerberg ) Deepen the understanding of the purpose of the enterprises assumed, and deepen the discussion on social media (translated) "is written.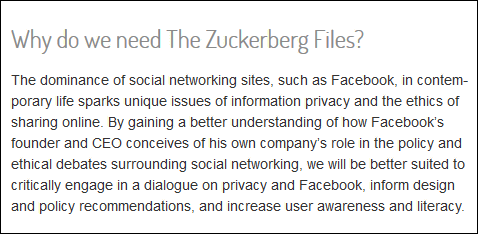 The files are actually archived by the University of Wisconsin University MilwaukeeUWM Digital Commonsis.

Zuckerberg Files | University of Wisconsin Milwaukee Research | UWM Digital Commons
http://dc.uwm.edu/zuckerberg_files/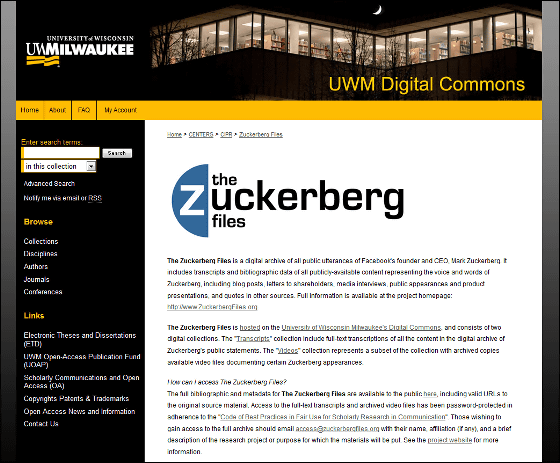 In this Zuckerberg Files, the remarks and movies that Mr. Zuckerberg wrote have been digitally archived, and you can browse and download statements and movies on over 100 media reports and blogs .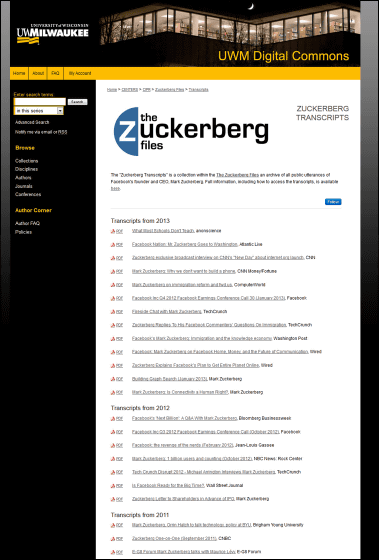 Source URL of all contents and date and time are stored together, and it is supposed to be used as research material.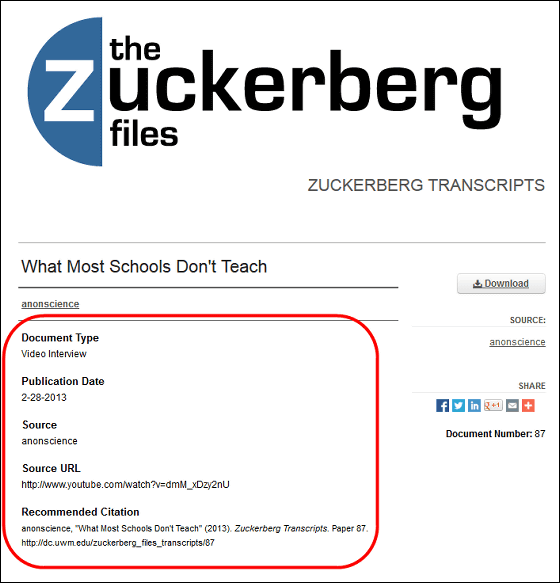 Since the URL of the source is not hyperlinked, when copying it and inputting it to the browser ... ....




The original source is displayed.

What most schools do not teach - Feat. Mark Zuckerberg, Bill Gates, Will I Am ... - YouTube


However, in order to download the actually archived file, registration is required. this is,Provision of fair use in academic research of communicationIt is in line with the purpose of the researcher. Even if you do not register it, you can refer to it by visiting the original source.

Mr. Zuckerberg is still at the forefront of leading Facebook. It is a world of social networks that has changed so much that it is not comparable to what it was ten years ago, but it may be a reference for finding future evolution.