ASUS hosts new product launch "WE TRANSFORM", "TransBook Trio" & "TransBook T100" announced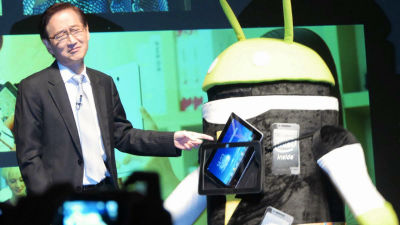 today,ASUSHeld a new product presentation from Taiwan, President of Jonney Shih (AS Johnny Shih) of ASUSTeK Computer Inc. came to Japan, introducing the latest ASUS products that have evolved further using "TRANSFORM" as a key word, We updated in real time from Shibuya Hikarie at the venue.

Arrived at Shibuya Hikarie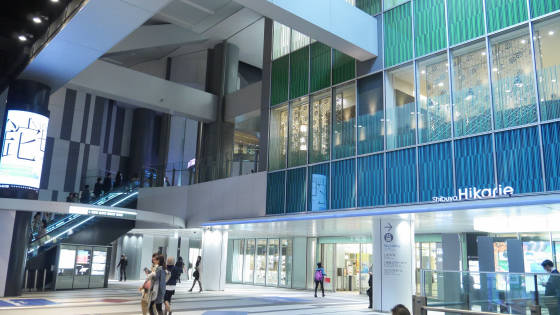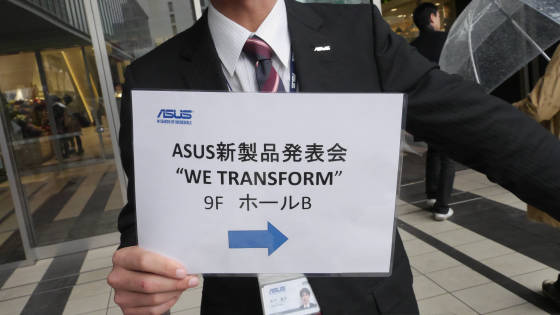 2013/10/29 13: 58

The venue is like this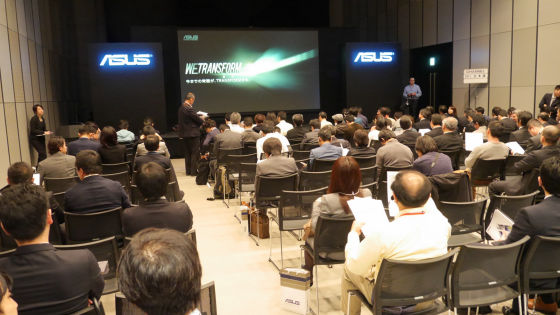 2013/10/29 14: 15

Sea president appeared. It is the start.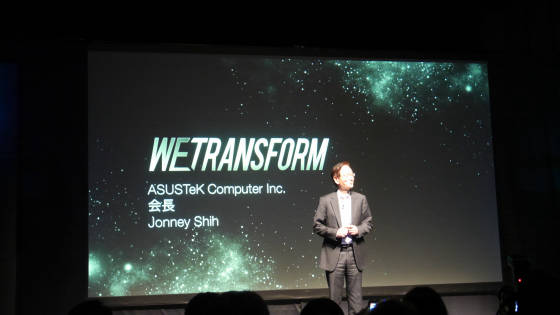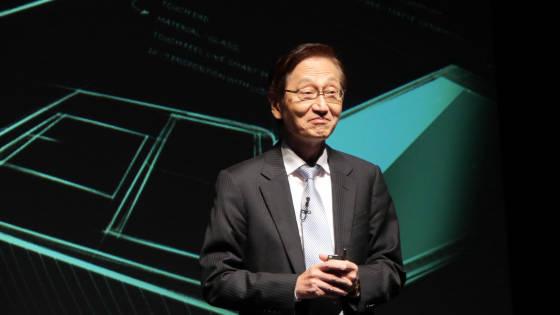 2013/10/29 14: 20

First of all UltraBook's flagship model "ASUS ZENBOOK UX 301 LA "Introduction.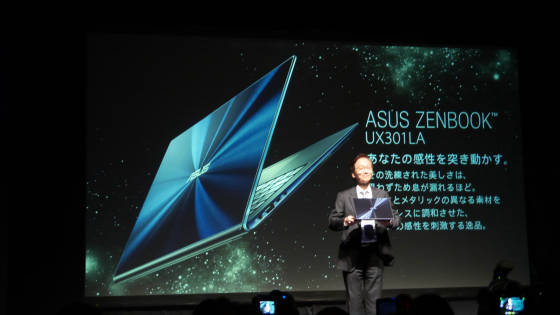 UX 301 LA adopts gorilla glass 3 on the top board.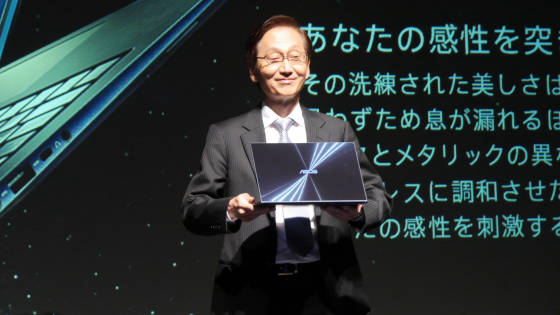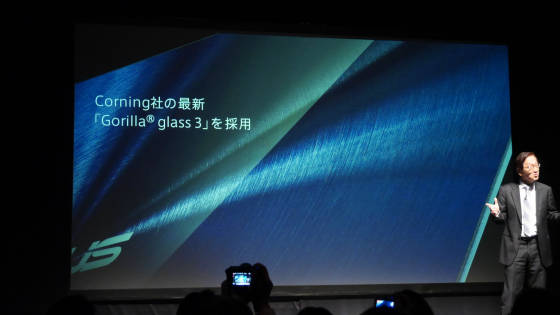 You can enjoy stereo sound full of presence with ASUS's SonicMaster.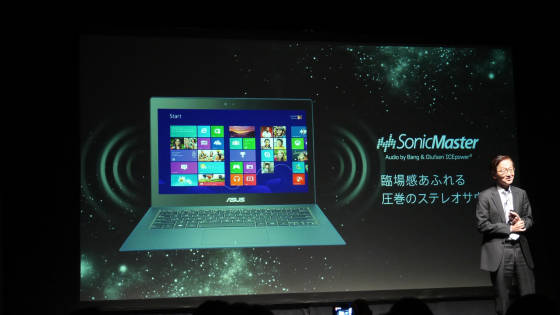 Haswell generation Intel Core i 5 - 4200 U, GPU with Iris Graphics 5100, 4 GB memory (maximum 8 GB), SSD 512 GB (RAID 0) with specifications from 229,800 yen.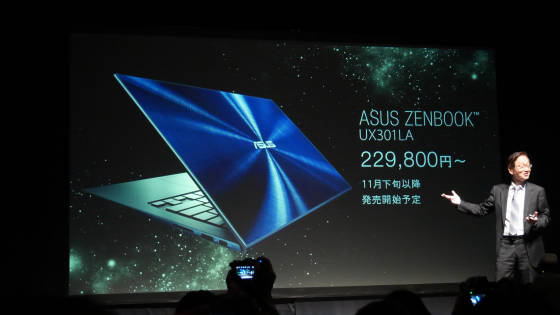 2013/10/29 14: 35

continue"ASUS TransBook T100TA".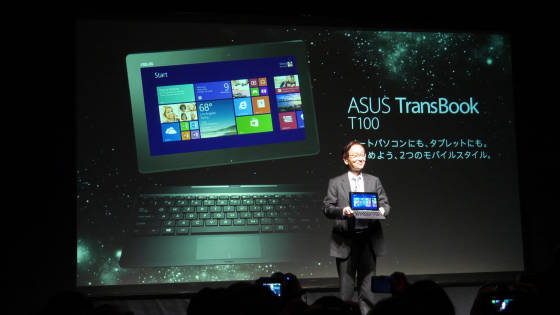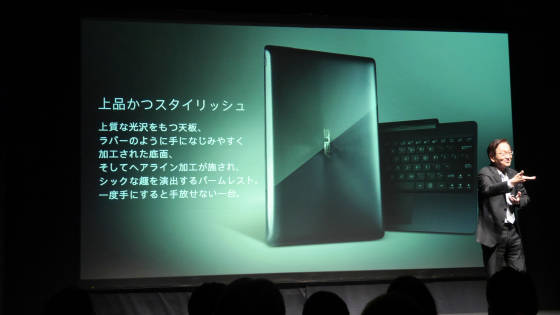 It is a tablet PC with keyboard docking style.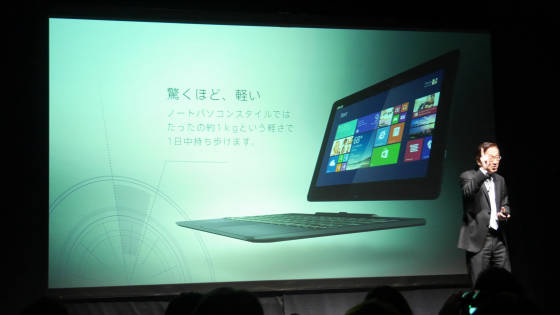 Maximum driving time is 15.8 hours long life.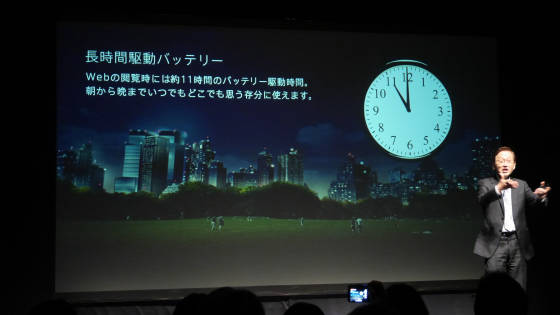 We also adopted SonicMaster.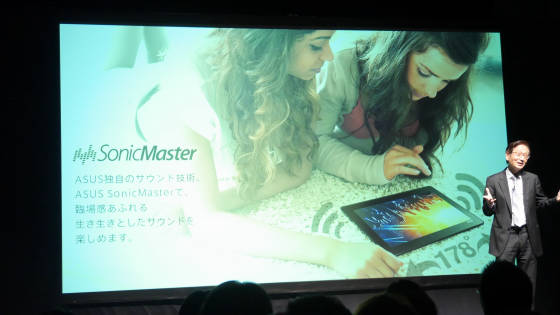 Windows 8.1 as the OS.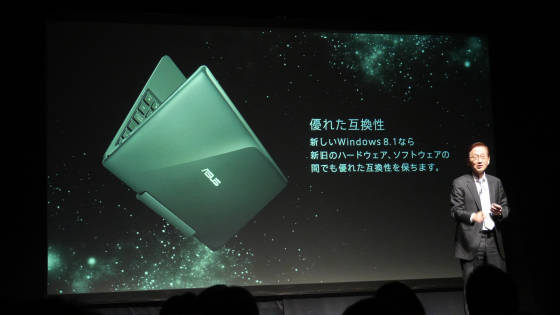 The CPU is equipped with "BayTrail" generation Intel Atom Z3740.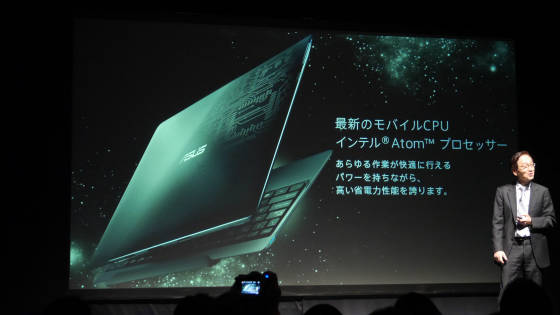 The price starts from 44,800 yen, and it is scheduled to be released on November 2.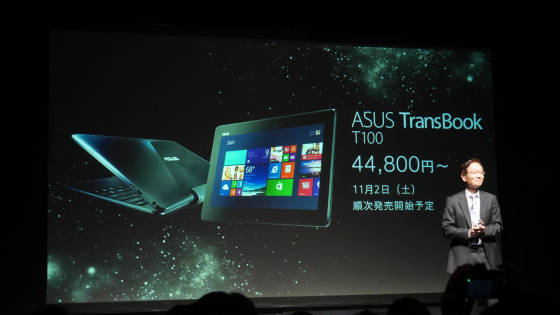 2013/10/29 14: 45

Here the droid is injured. What I brought was "ASUS TransBook Trio".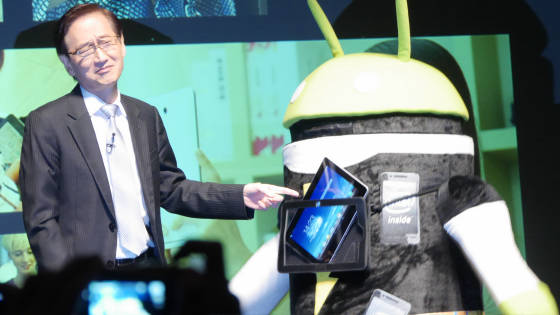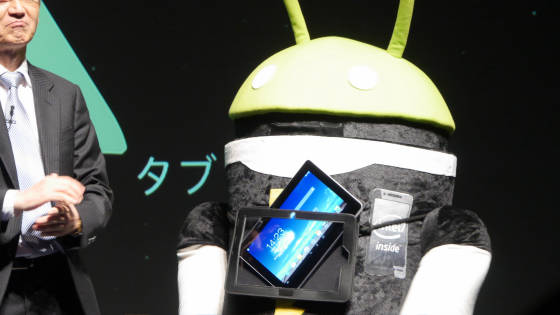 She connected the keyboard dog.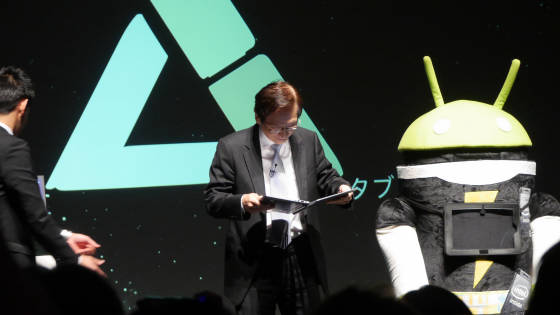 On the screen is a droid you put your elbow on the Windows logo.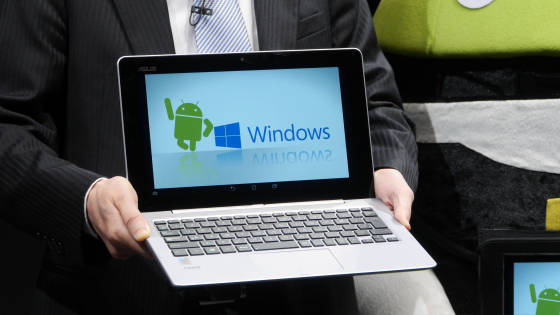 TransBook Trio is the world's first PC with 3-in-1 device, you can switch between Windows and Android with one button.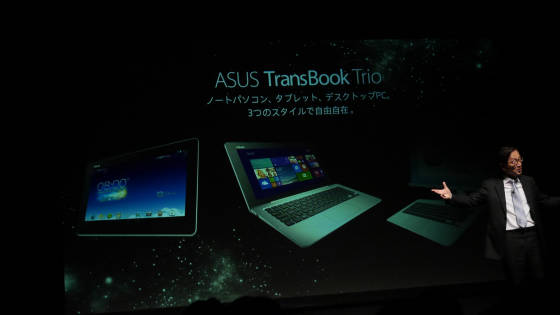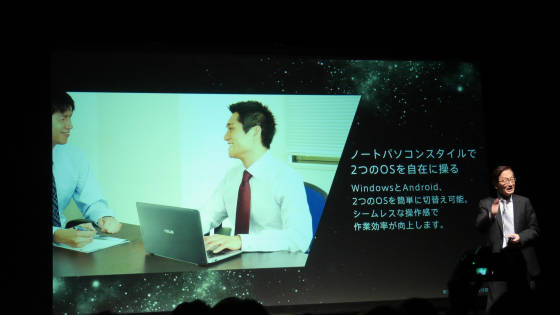 Keyboard dog is PC, tablet and PC can be used simultaneously.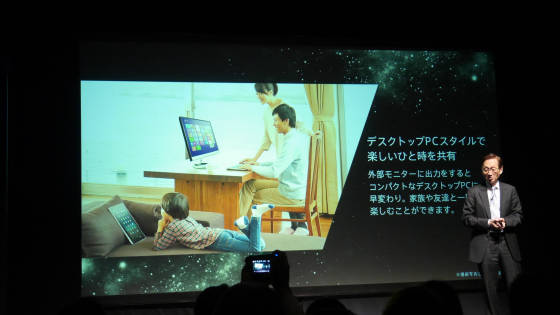 The tablet is equipped with Android 4.2.2 OS, multi-touch compatible 11.6 inch IPS full HD display, Intel Atom Z2560. The keyboard (PC) can also be used as a standalone Windows PC by connecting Window 8.1 and Haswell generation Intel Core i7 - 4500 U to the OS and connecting it with a commercially available display.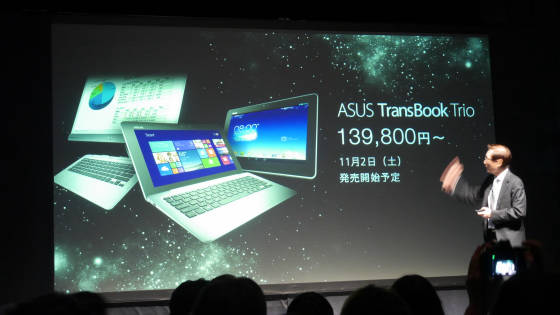 After this, the touch and try of the new product started.

· Continued
ASUS TransBook T100TA tablet with 40,000 yen keyboard installed with Windows 8.1 haste photo review - GIGAZINE