Thinner and lighter than the iPad, the thinnest and lightest in the world "REGZA Tablet AT 700" Photo Review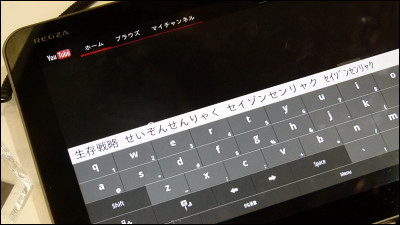 It is held from todayCEATEC JAPAN 2011, Toshiba exhibited the world's thinnest and lightest tablet terminal "REGZA Tablet AT 700".

It is thinner and lighter than competing Apple's latest tablet "iPad 2", and it has sufficient performance including dual core CPU.

Toshiba booth at CEATEC JAPAN 2011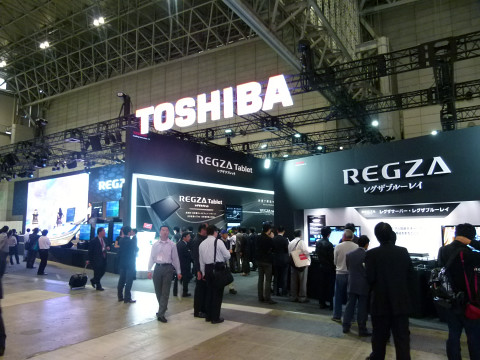 "REGZA Tablet AT 700" body. 10.1 inch WXGA (1280 × 800) LED liquid crystal, TI's dual core CPU "OMAP 4430 (1.2 GHz)", 1 GB memory, 32 GB flash memory, 2 million pixel front camera, IEEE 802.11 b / g / n compatible wireless LAN , Bluetooth etc. Android 3.2 tablet. The battery drive time will be up to 7 hours.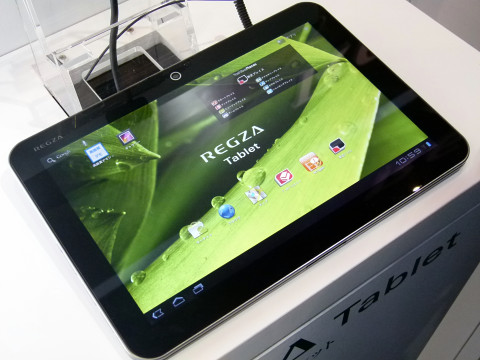 back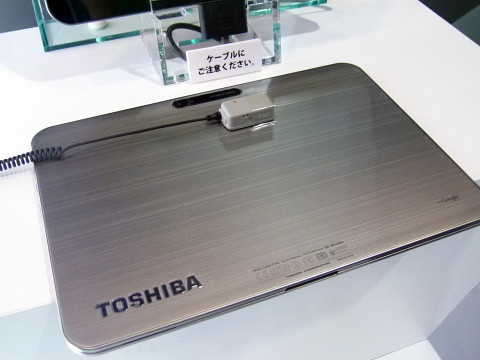 Equipped with 5 million pixel camera



Earphone and microphone terminal on the left side, microUSB terminal, mini HDMI terminal, microSD card slot are equipped.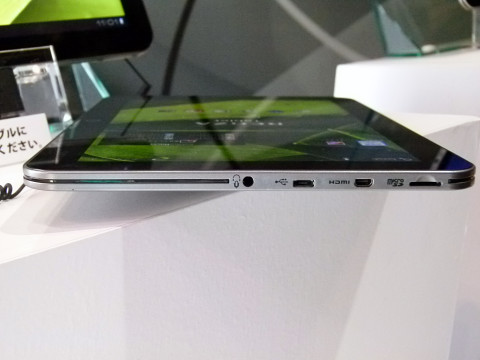 Power button and volume button on the right side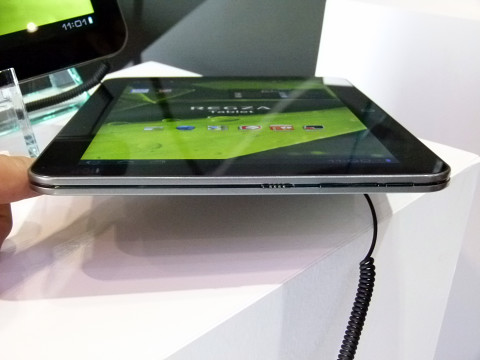 Upper part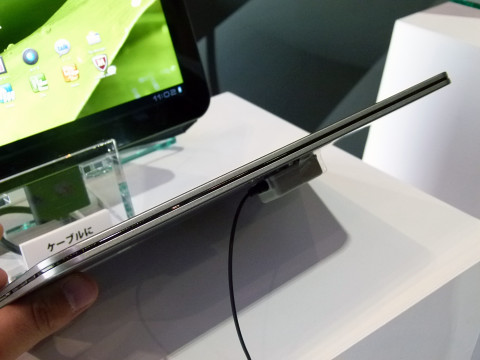 Dedicated connector terminal and stereo speaker mounted at the bottom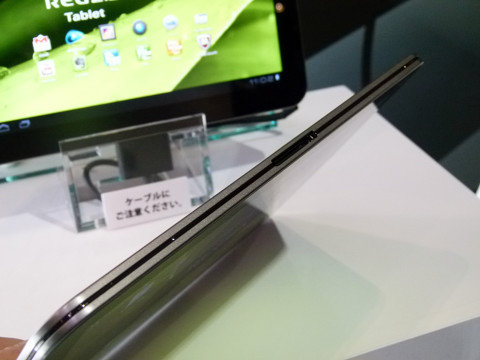 Dedicated connector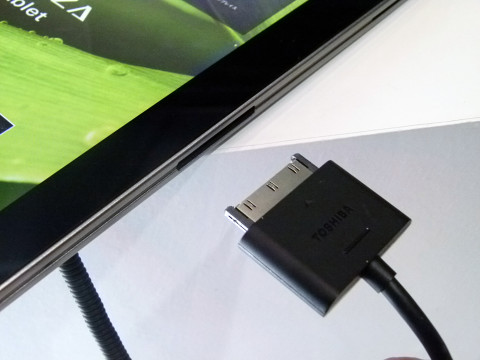 Camera shooting screen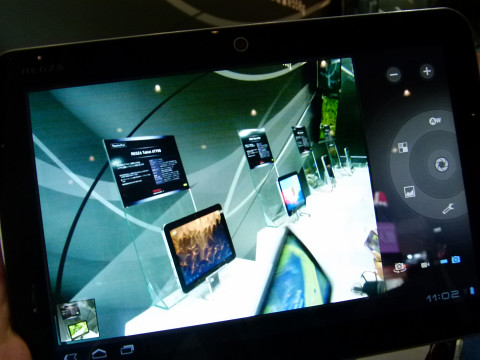 Character input is like this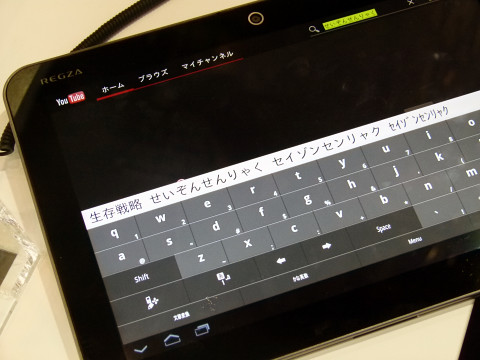 By using technologies such as high density packaging technology and thin enclosure hardening technology, we realized the world's thinnest thickness of 7.7 mm as the 10.1-inch tablet and about 558 grams of lightness, which is the lightest possible. It links with the liquid crystal TV "REGZA" etc. It features that you can enjoy TV programs and recorded images anytime anywhere.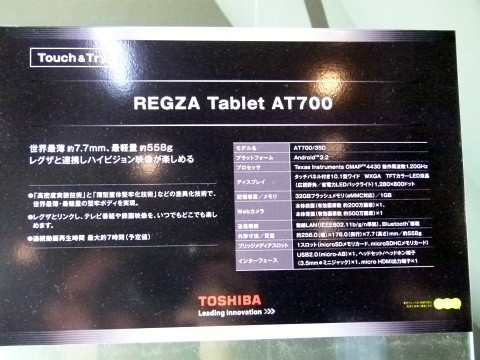 Tablet REGZA Tablet AT 700 · AT 3 S 0 Top Page