"Eee Pad Transformer TF101" release decision, can be transformed into tablet and note with union / separation function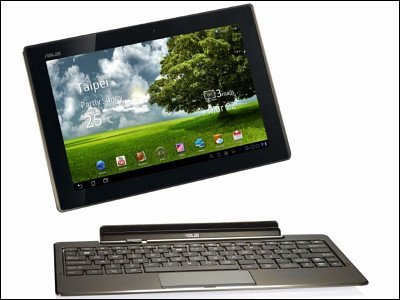 A tablet terminal that can respond to the user 's desire to use a familiar hardware keyboard rather than a software keyboard, which can be combined with and separated from the keyboard "Eee Pad Transformer"We announced in March this year that it appeared but it was officially decided to be released for the Japanese market as well.

It is a very high-spec model that realized the driving time of 16 hours.

Details are as below.
According to the press release of ASUS, the company seems to release the Android 3.0 device "Eee Pad Transformer TF101" adopting a transform style that changes to OS and tablet terminal and laptop computer from mid-June. The suggested retail price is 59,800 yen.

This is "Eee Pad Transformer TF 101" body. It is a model equipped with 10.1 inch wide XGA (1280 x 800) IPS touch screen liquid crystal in ultra lightweight thin body of about 12 mm in thickness and light weight of about 680 g, the main body weight is about 680 g. Just by connecting the attached mobile keyboard dock (approx. 640 grams), it turns into a laptop computer quickly.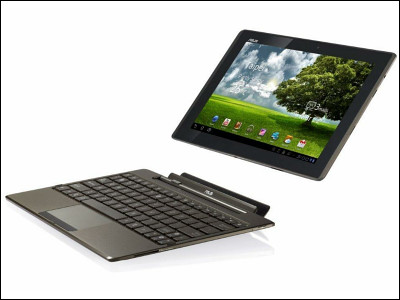 The Android 3.0 optimized for tablet terminals is adopted as the OS, and not only the main body but also the mobile keyboard dock has a built-in thin lithium polymer battery, so the battery driving time when connected is up to about 16 hours .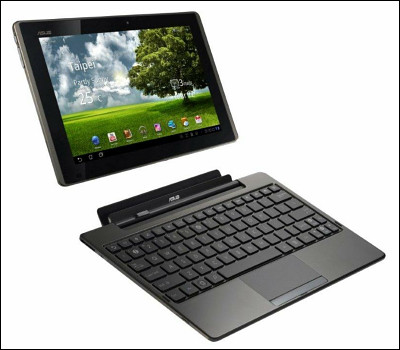 NVIDIA's dual core CPU "Tegra 2 (1 GHz)" capable of playing full HD video, 1 GB memory, 32 GB flash memory, 1.2 million pixel WEB camera, 5 million pixel rear camera, HDMI terminal (tablet section), microSD card reader Tablet section), an SD card reader (mobile keyboard dock section), and two USB 2.0 terminals (mobile keyboard dock section).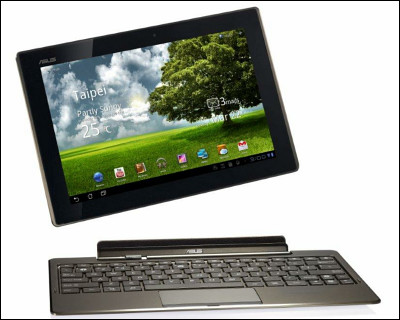 ASUS official page and official Facebook is from below.

ASUSTeK Computer Inc.

ASUS Japan | Facebook