I went to Asuka, a ramen shop where I can have a row on the back of the earth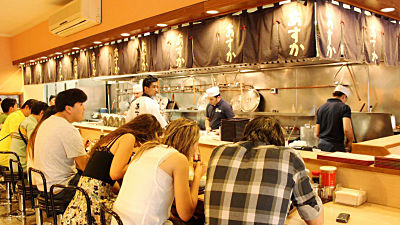 I saw a familiar sight in Japan, which is a popular ramen shop, in the back side of the earth in Brazil. "Asuka" ramen is a high quality that I can not think abroad, my stomach and mind have been satisfied.

Hello!World newspaperA special reporterKeihito Kiyais. I am in Sao Paulo, the biggest city of Brazil, around the world.

Sao Paulo is in the vicinity of the red pin

On a larger mapRoute of travelShow

Sao Paulo's Paulista Avenue has become an office town, and several 100 Japanese companies are entering the market.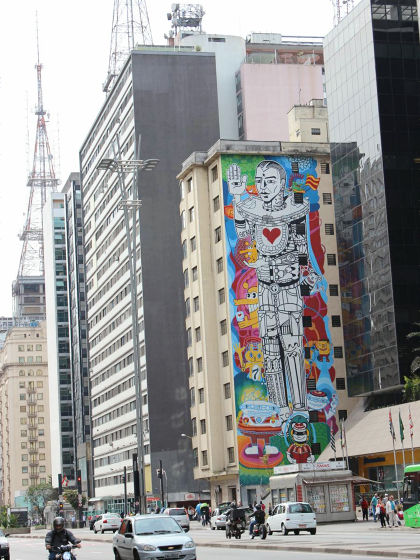 High-rise apartment on the street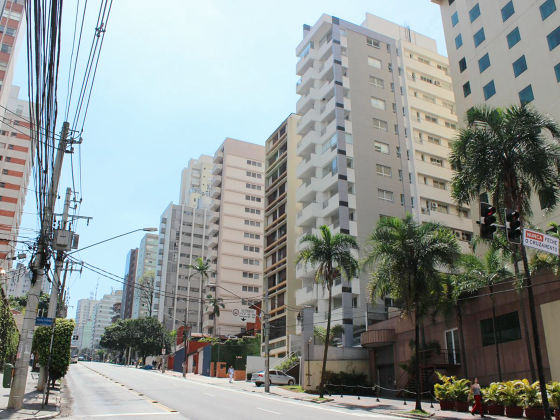 Stylish shops on Sao Paulo's most trendy sensitive Oscar Freire Street,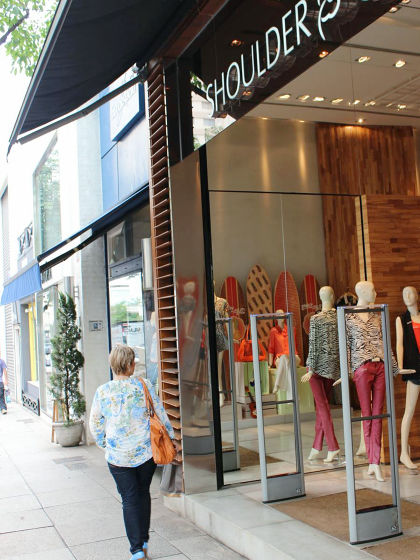 A famous beach sandal brand in Japan "Havaianas (Havaianas)There is also a flag shop of.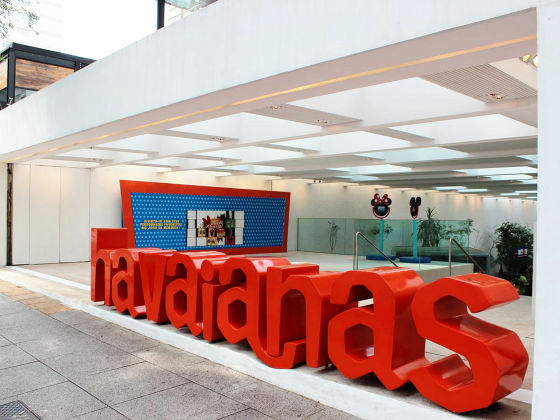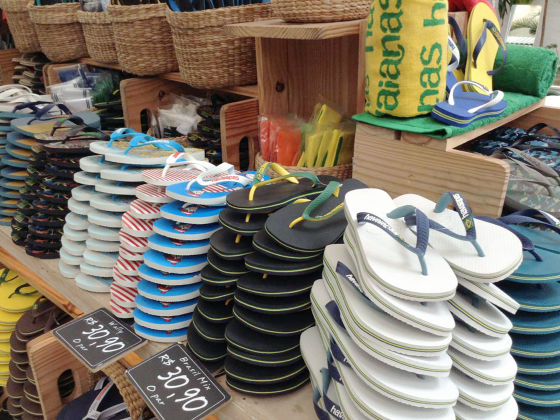 Wikipedia's "Sao Paulo" page has "1 million Nikkei population"Has been made,

About 70% of Nikkei Brazilians and about 1 million people live in Sao Paulo, several hundred Japanese companies in various industries, such as Honda, Toyota Motor, Toshiba, Tokio Marine Nichido, Komatsu, etc. are in operation and the world However, there are Japanese schools of the largest scale, and it is a very deep city with Japan.
There is a statement.

"Do you know that Kiyotani-kun, Sao Paulo have a ramen shop that can be queued? When I went there was not time and I could not eat it .... I wonder if I said" Asuka "certainly. I wonder what kind of taste the ramen that can be in the back of the earth can taste ... "Because the world newspaper desk has distant eyes, I went to eat instead.

Take the subway from the center and head towards the Liberdade district where there are ramen shops that can be arranged in a row. Regardless of how far the subway goes, it is a conscientious one-way 3 real (about 132 yen).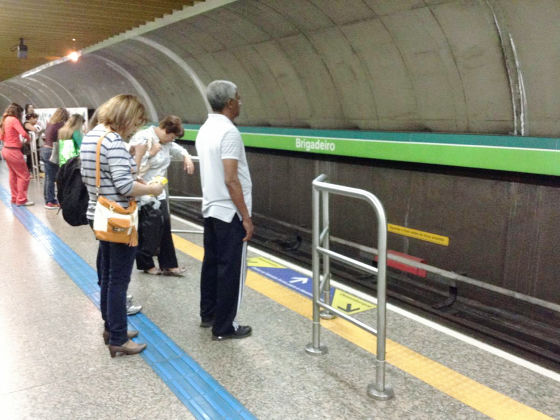 When leaving the station ......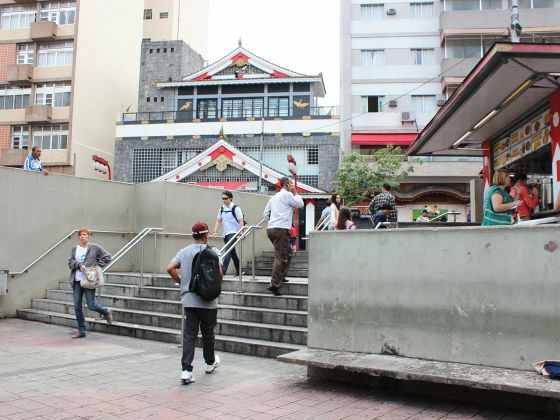 What is it?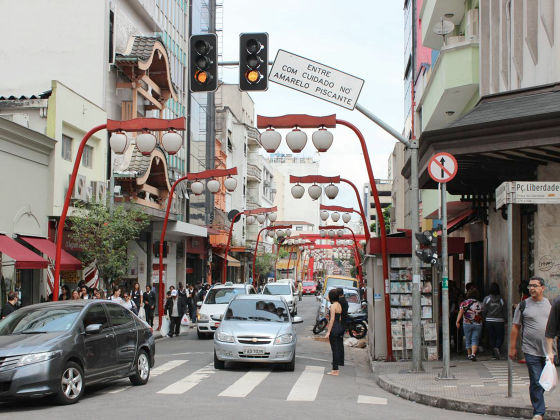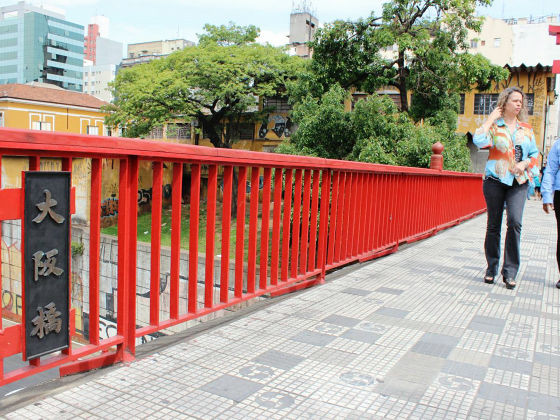 The streets that feel this nostalgic ......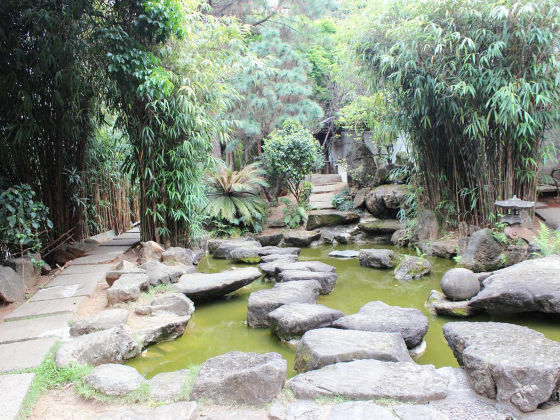 This is the Liberdade district adjacent to the center of Sao Paulo city. According to Wikipedia,

A Japanese town has been formed since World War II and there are Torii and Osaka Bridge at the entrance of Garbon · Bueno Street penetrating the center and a small Japanese garden is set up in the center and the entire district There are street lights in the shape of Suzuran, such as making towns incorporating Japanese style everywhere. Along with Little Tokyo currently famous as the Japanese city of Los Angeles in America, it is now the largest Japanese town in the world with both name and reality.
And that.

Torii is a symbol of the liberdage.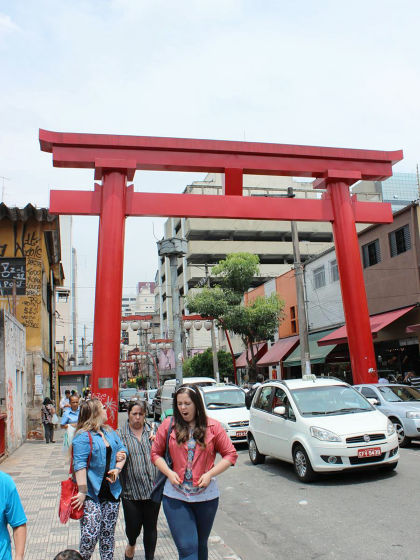 The street lights in the form of Suzuran have created an atmosphere.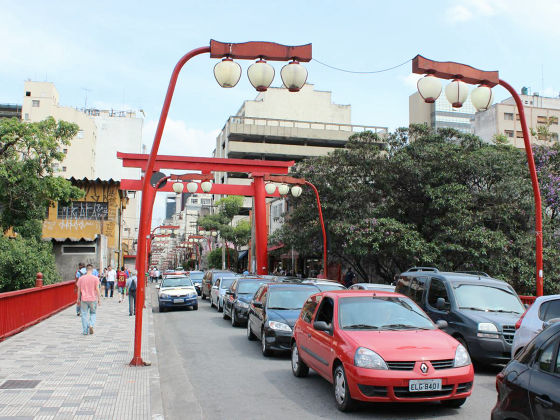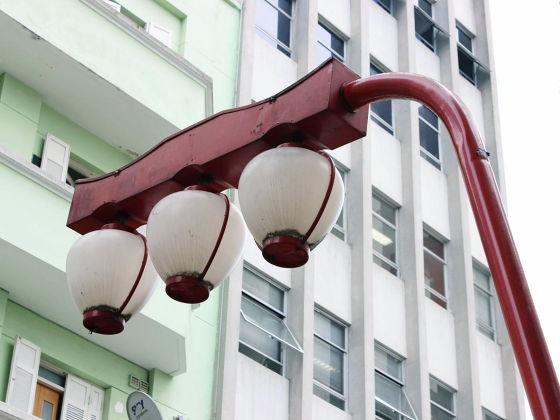 There are also pubs, sushi shops and so on.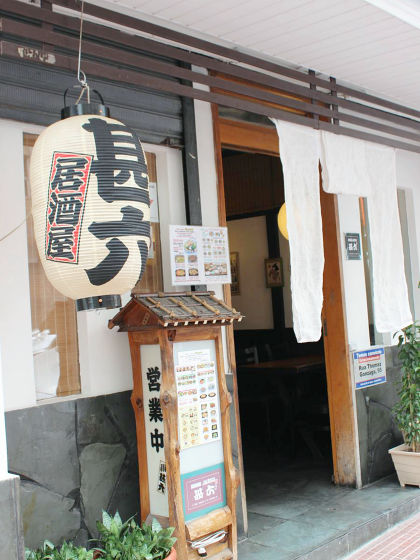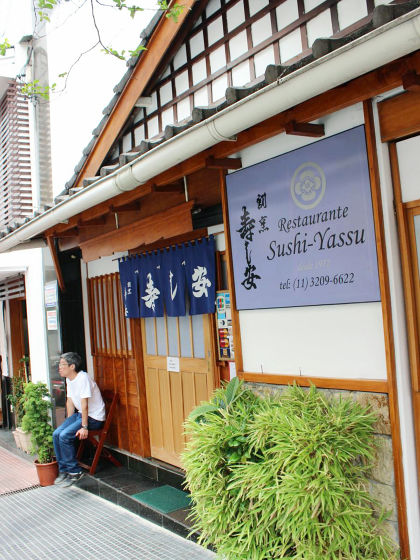 Many of these shops are managed by Japanese Americans, but in recent years there are an increasing number of Asian residents such as Chinese and Korean citizens. However, because it is a "Japanese city" to the last, stores related to Japan concentrate.

In Liberdade, you can get valuable Japanese ingredients in Brazil.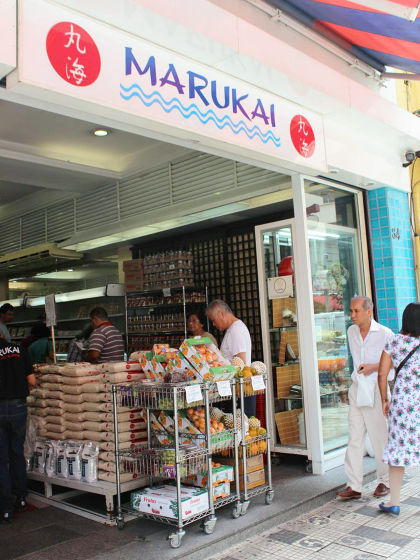 Not to mention Japanese rice that is plump and delicious,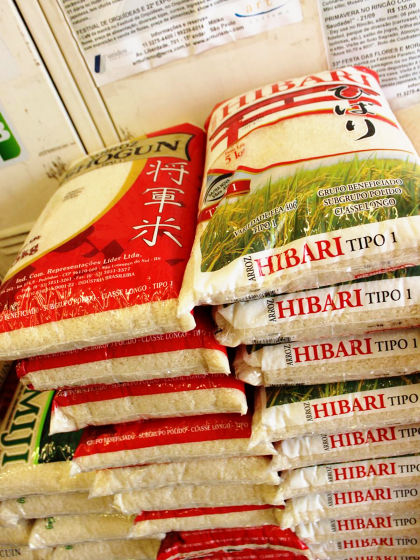 Japanese beer and alcohol,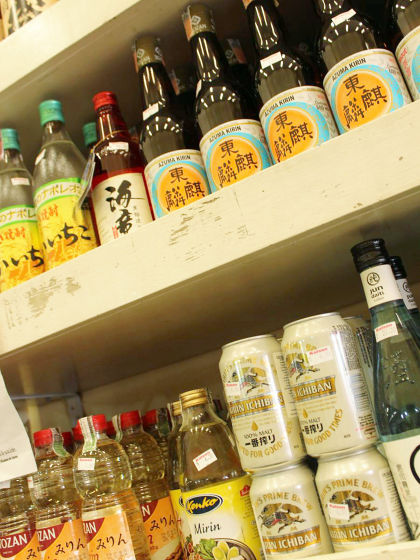 Retort food,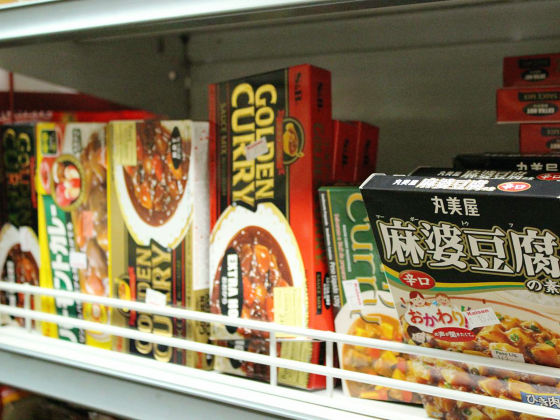 I was surprised at a lot. Everyone misses Japan's taste ....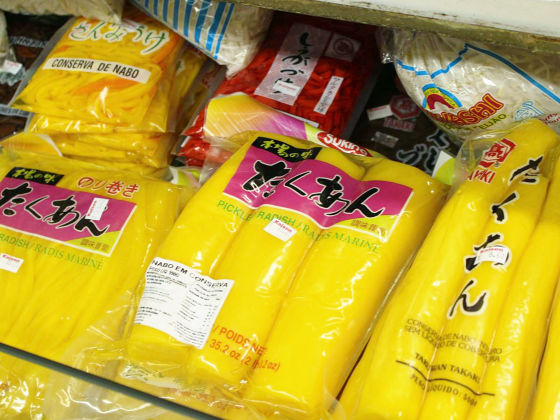 On weekends, stalls appeared on Liberdade and they were crowded with tourists. It seems that not only Nikkei but also people from various countries are visiting Liber Dodge.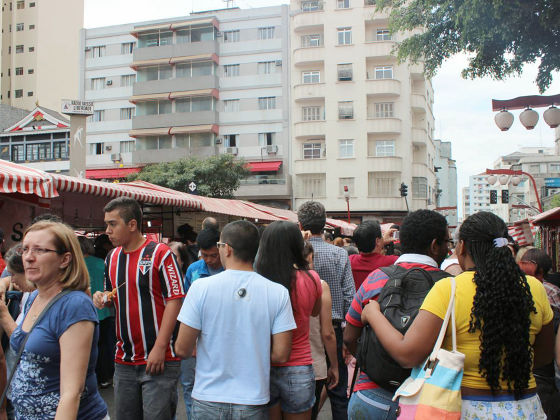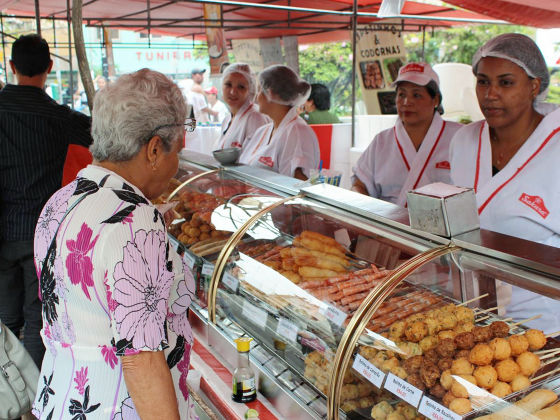 Oops, I found a stall of Takoyaki!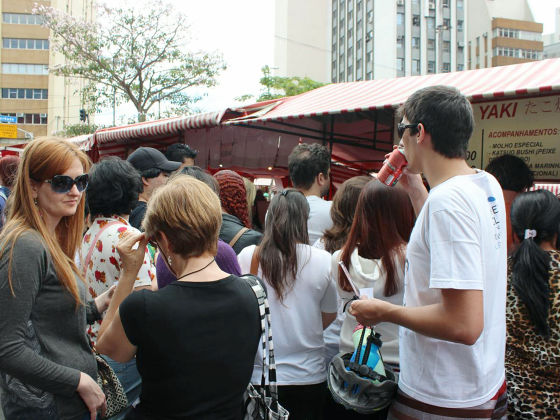 My aunt is burning Kurukuri.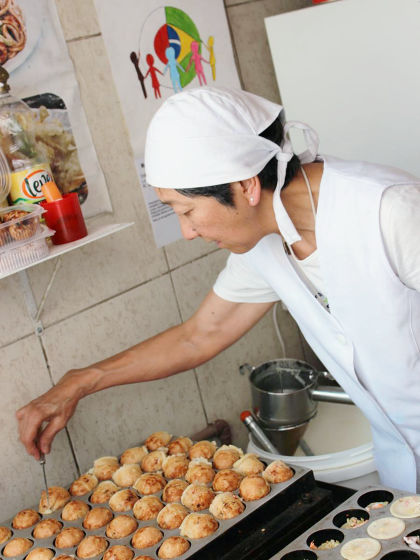 6 pieces and 8 real (352 yen)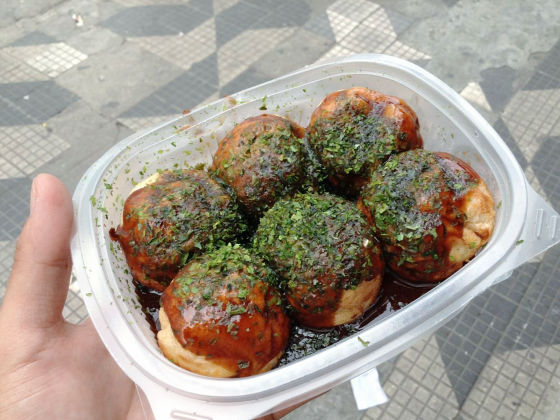 Outside is crispy, inside is toro.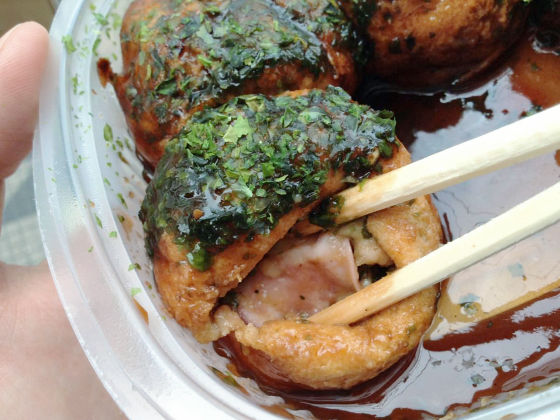 When walking for a while, there are queens ......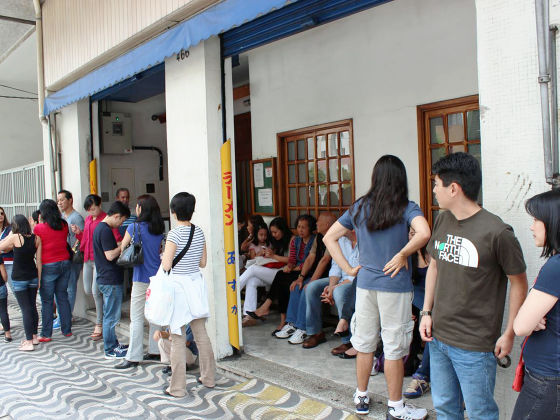 There is no doubt about Asuka, a ramen shop that can be arranged in a row!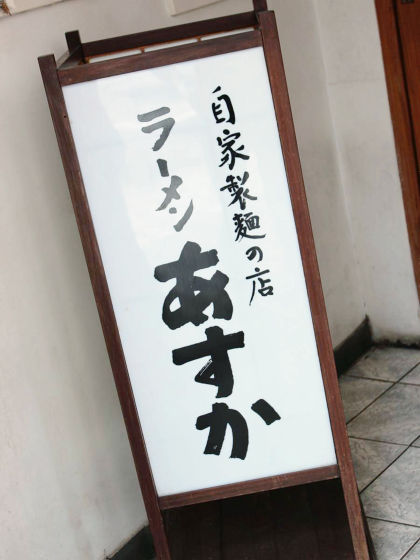 "Asuka" Japanese people own owner for over 10 years since foundation has supported the stomachs of people who miss Japanese taste. It is now a popular shop not only for Japanese but also for Brazilians and tourists from abroad.

Wait for about 20 minutes and enter the store ......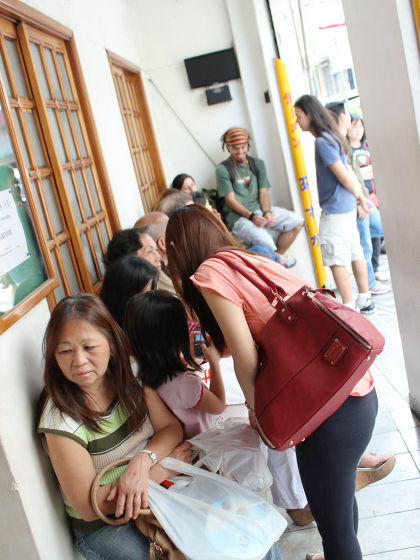 Is this Japan? Is it?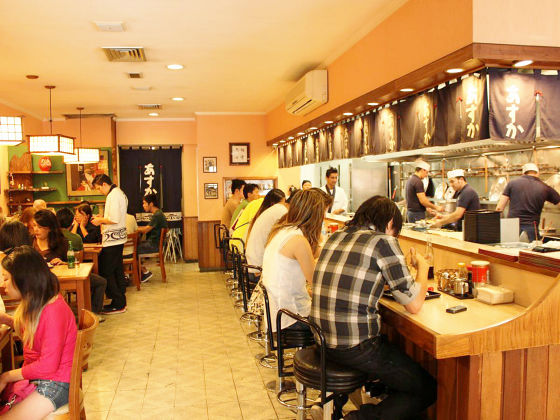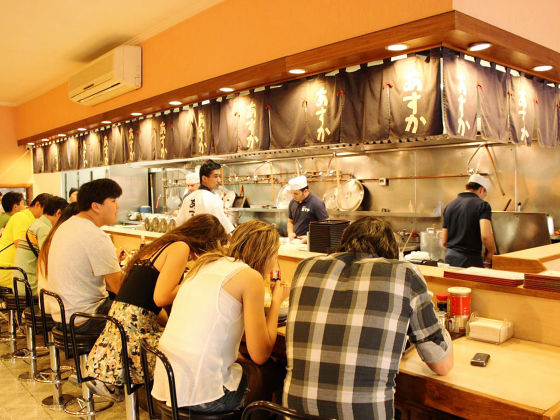 See the menu. It is rich from soy sauce, salt, miso, tsukemen, chilled Chinese.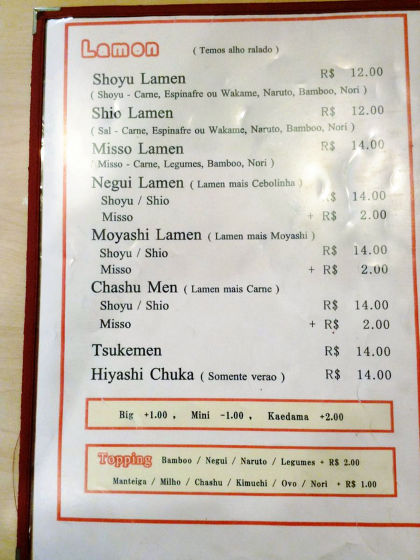 Portuguese notation is "Carne = meat", "Espinafre = spinach", "Bamboo = menma". "Wakame = Wakame", "Naruto = Naruto", "Nori = Nori" is as it is.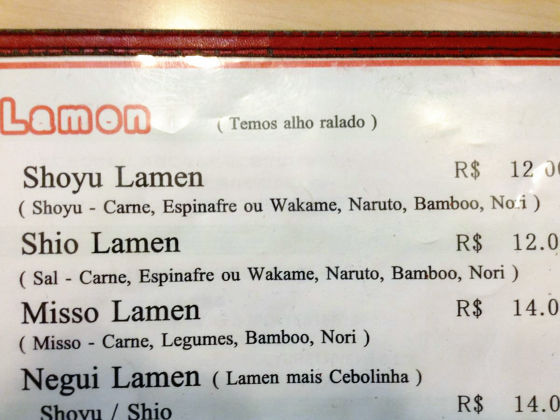 We ordered "leek pig bone ramen" because pig bones are popular. A cup of 12 to 14 Real (about 528 to 616 yen), it is quite reasonable considering eating Japanese food abroad.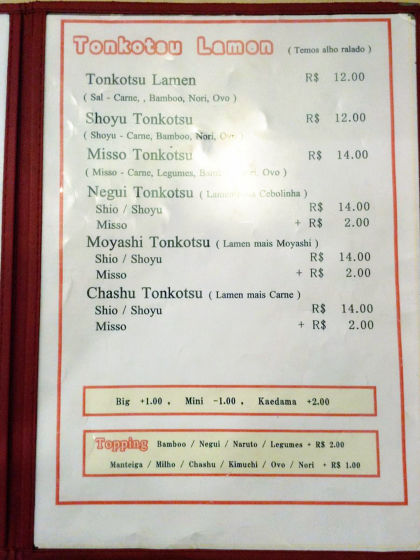 Also order "Asuka dumplings" from the side menu. 6 pieces and 9 reals (about 396 yen)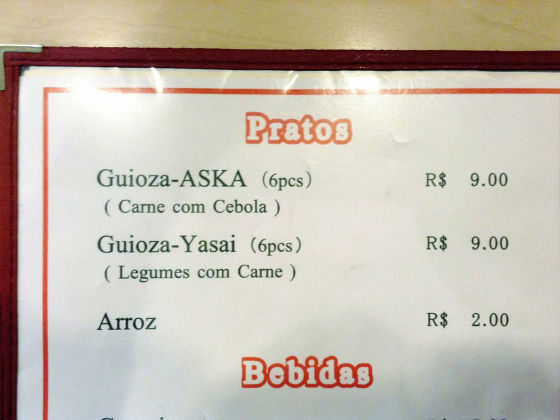 There are table seats in the shop.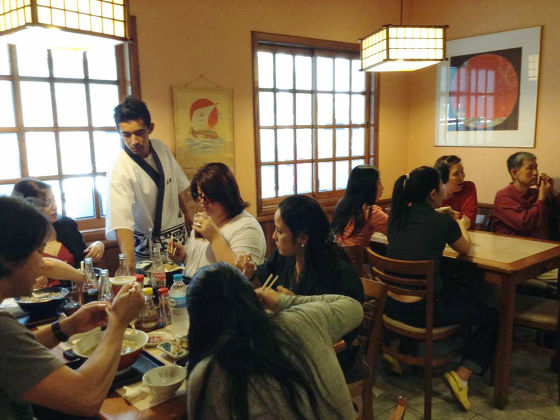 In the kitchen, a clerk,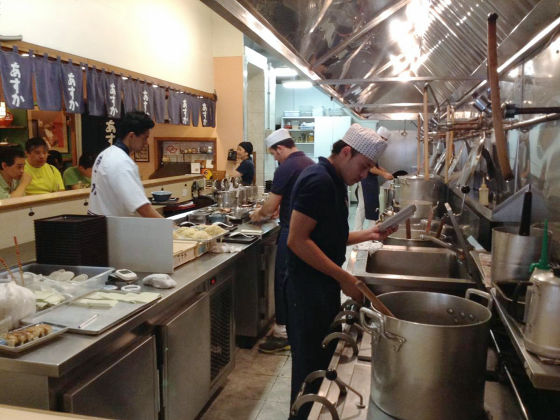 I cook it without a bus.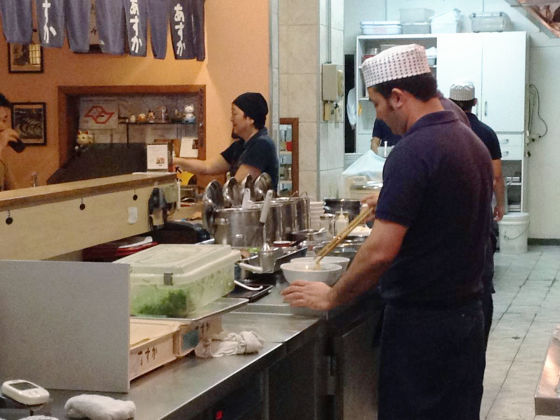 At the counter, people from various countries are arranging their shoulders and eating ramen.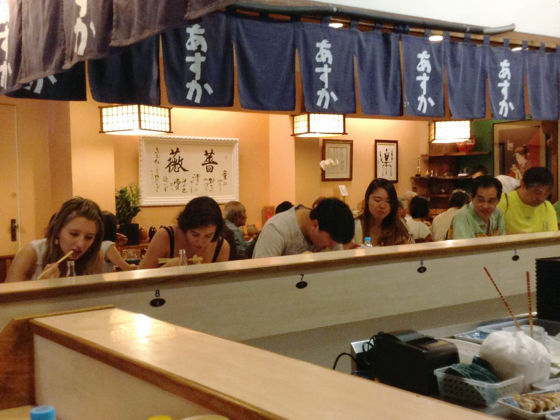 Dumplings arrived first!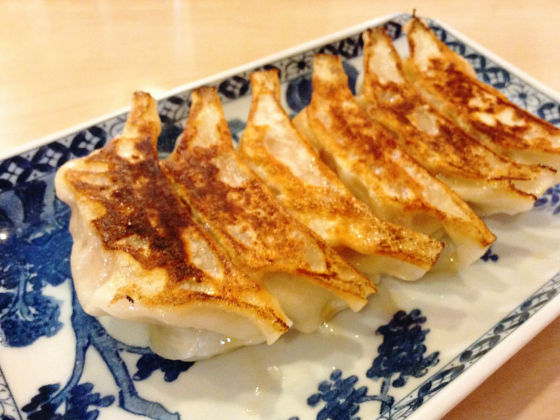 Simple equipment of beef and onion. There was no shakiyaki feeling with a little vegetables, but it is juicy with meat cut in.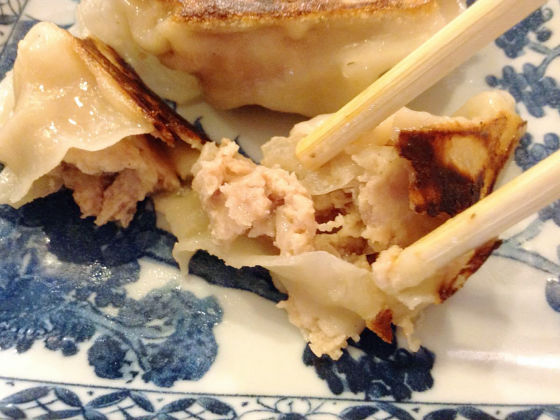 Next is ramen! The ingredients are seasoned eggs, chashu, nori, menma, and green onions.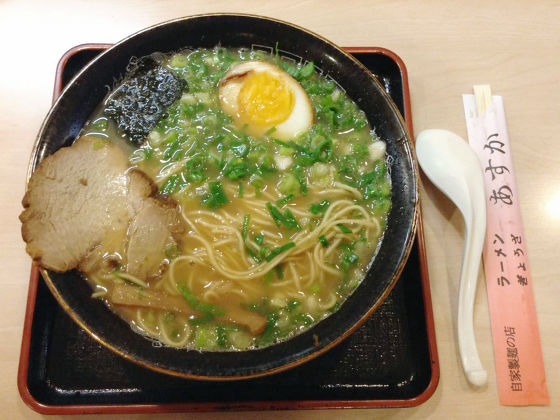 Let's get it from the soup. It is a pork bone-based soy sauce taste, but it is ridiculously surprising, but it has a good shape and completeness is high.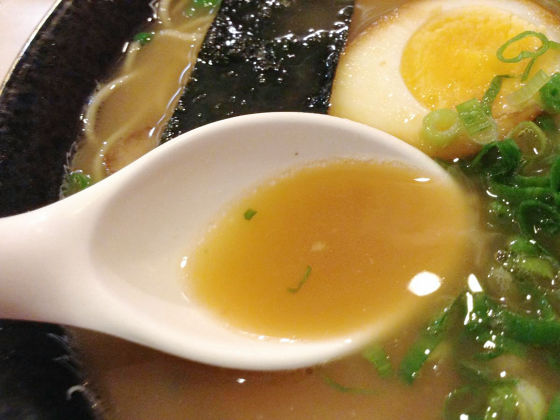 Noodles called homemade noodles often get involved in soup, there is also Koshi. I am deeply moved overseas to eat this level of ramen!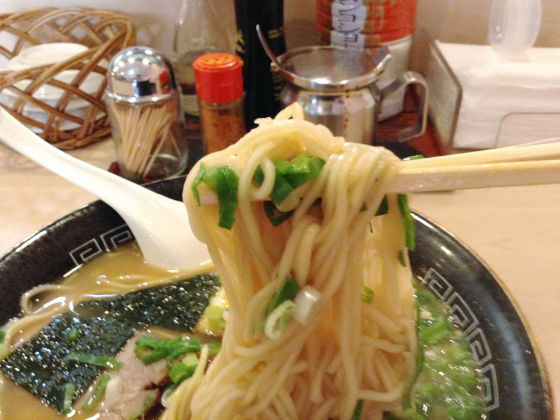 Thank you for the meal. It also nods that there are many repeaters.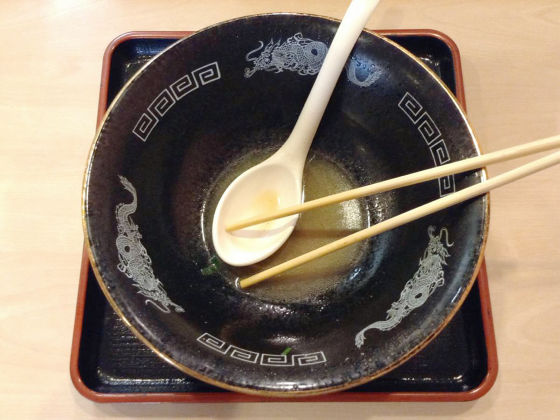 When I was sipping ramen, I almost forgot to forget that I was in Brazil behind the Earth. It is impressive that you can eat this level overseas only for delicate Japanese food that can not be imitated. My hunger and heart were satisfied, and I went back to the trip again.

Sentence / coverage: Keihito Kiya
http://kiyotani.com

Supervision: World newspaper
http://sekaishinbun.net