There are two ramen shops that shoot violently against Berlin, so we compare them eating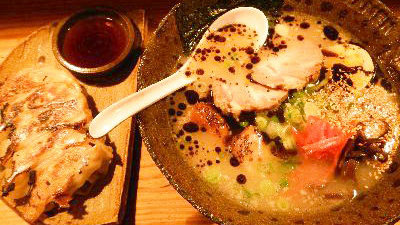 Japanese food equal-sushi. Even though Japanese food has settled in the West, its image has not changed. Meanwhile, there are two shops that compete in Japanese style ramen in Berlin, Germany, compared with eating because it is shaving the highlight with the taste of high quality.

Hello everyone.World newspaperIt is Matsuzaki Atsushi of. I am around the world, I am in the city of Krakow, Poland now.

When traveling for a long time, I miss Japanese food myself. The Japanese food itself can be eaten in various places, but what you can not eat easily as an exception. Is not it "delicious ramen"? When I stayed in Berlin, I heard that there were two delicious ramen shop, I went to eat in a hurry.

Blue is "Kokoro ramen", Pink is"Restaurant Makoto".

On a larger mapBerlin · RamenShow

Two ramen shops are located in Mitte district, which is said to be the epidemic transmission point of Berlin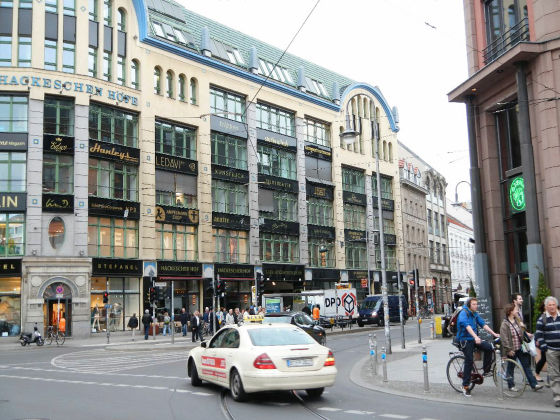 Stylish boutiques line up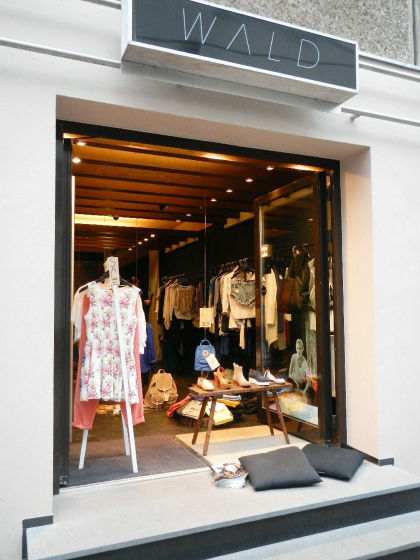 Onitsuka Tiger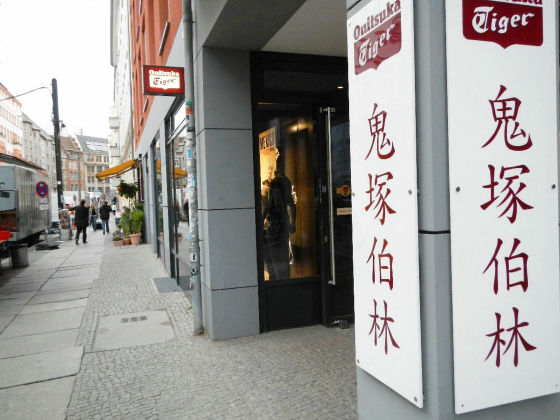 Mitte is also an art district where many creators are active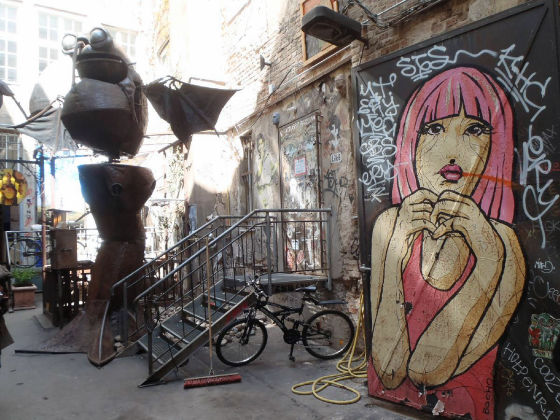 There are really many Japanese restaurants in this district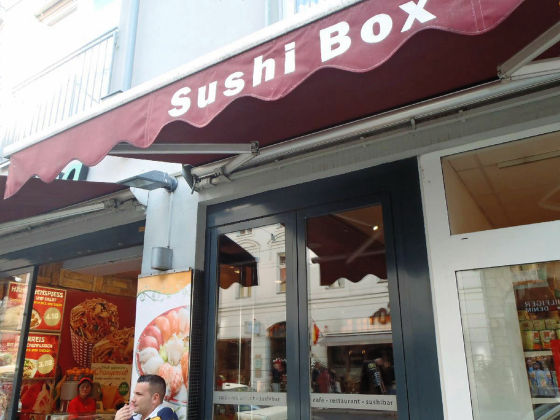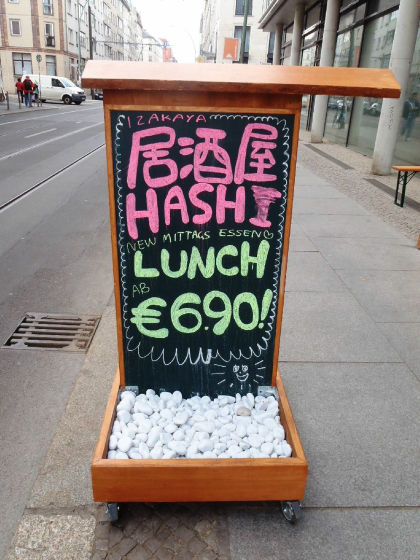 Rotary sushi shop. It seems to have expanded the chain.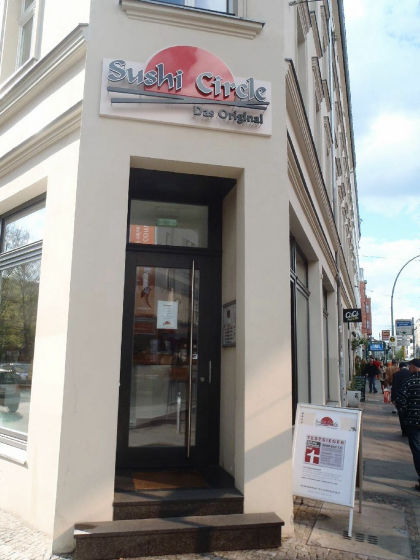 In Berlin, Japanese food restaurant began to gradually begin about 10 years ago, and it seems that it has increased sharply in the last 5 years. However, it seems that most of these shops are managed by Chinese and Vietnamese people, so it seems that there are only about 3 Japanese shops including shops to be introduced this time.

The 1st shop is Makoto Restaurant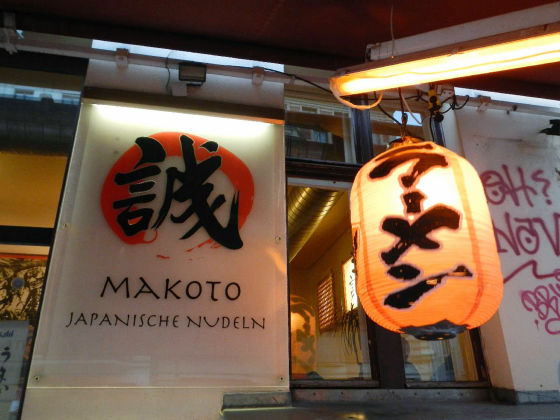 Like other restaurants in the Mitte district, there are also seats outside.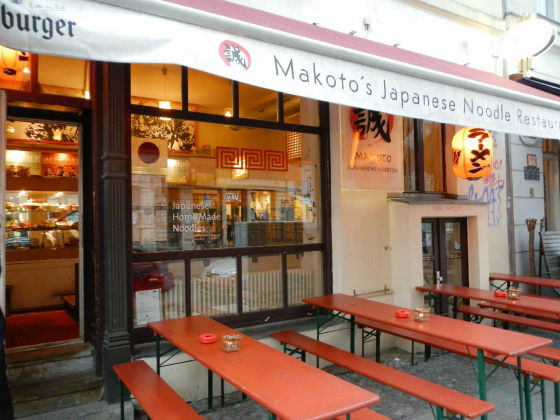 Replica of ramen at the entrance showcase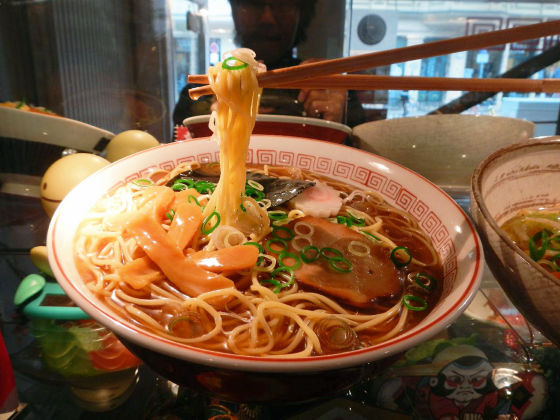 Inside the store, with a counter,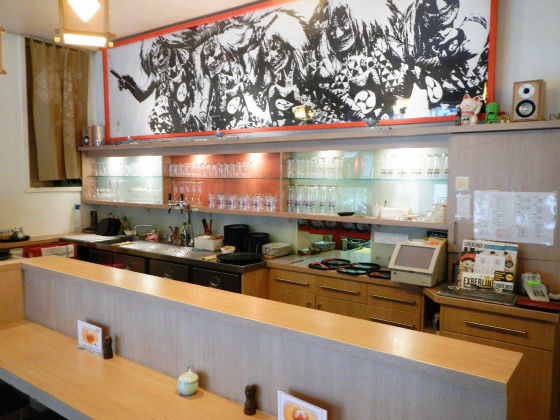 There is a table seat in the back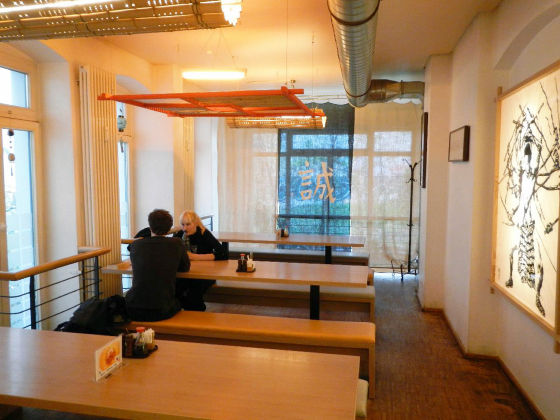 The character "Makoto" releases its presence in the shop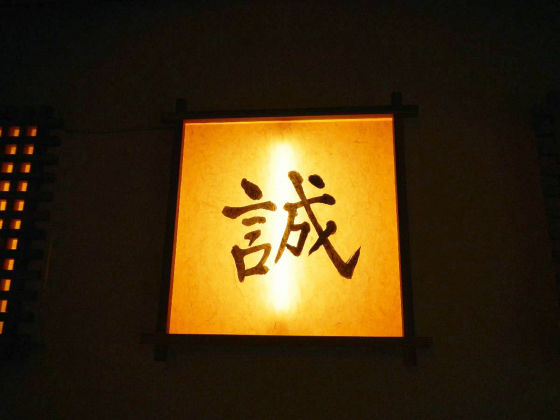 Ramen has many kinds based on soy sauce, miso, salt. Clerk's recommendation is "TOKU MISO Ramen" (the bottom).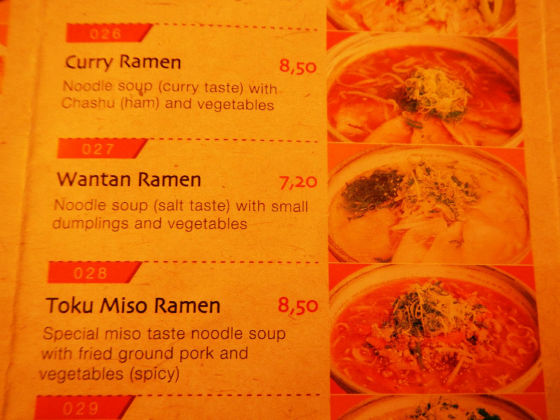 Besides ramen there are menus such as rice bowl, fried noodles, set meals.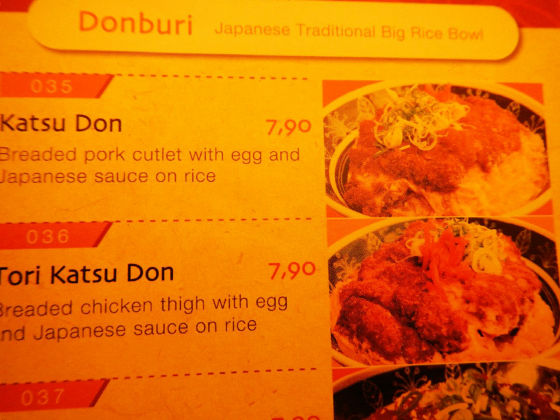 Most of it is less than 10 euro (about 1066 yen) and it is not expensive price from price point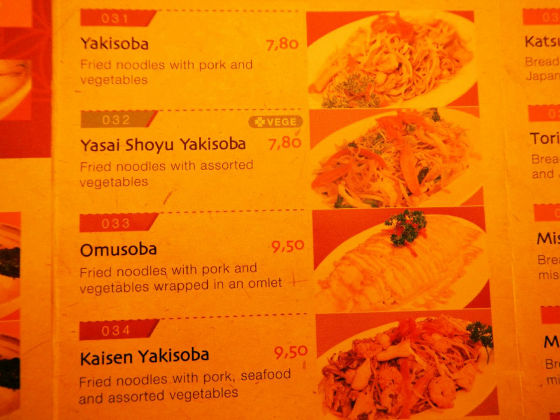 Gyoza (4.3 euros = approx. 460 yen) came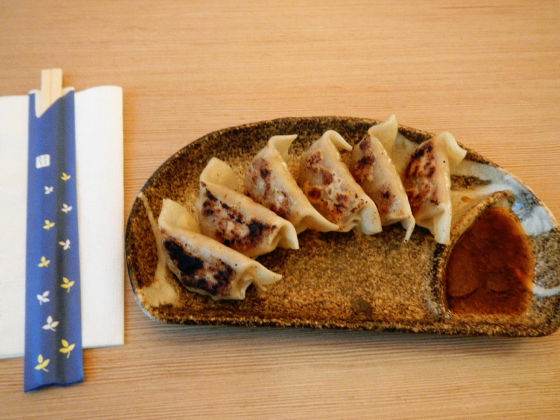 A bite-dumpling style. It is packed tightly while small, garlic is good and it is good.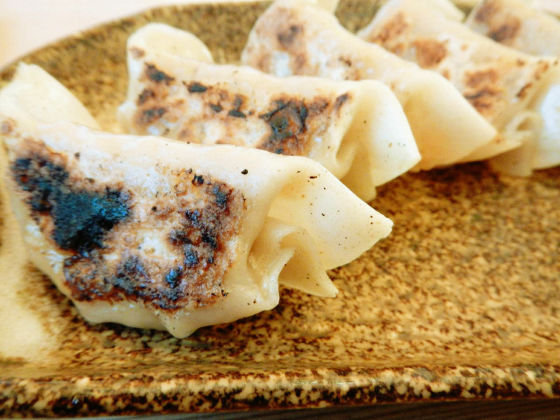 TOKU MISO Ramen (8.5 euro = about 906 yen)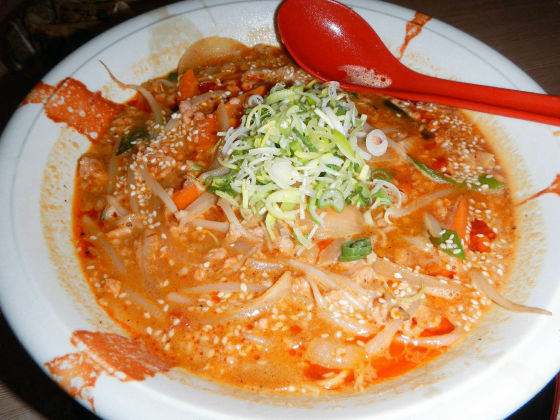 Fried vegetables and minced meat matched with miso soup, like taste like stamina noodles. Larry oil is accented spiritually.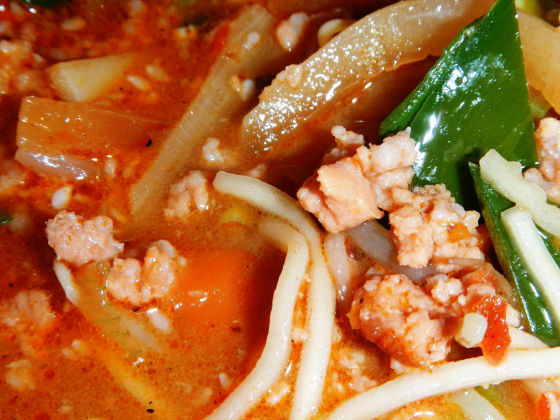 Noodles are straight in the middle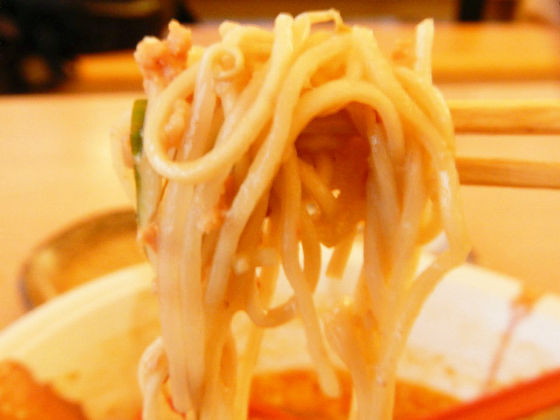 Next is the cocorro ramen located 10 minutes on foot from Restaurant Makoto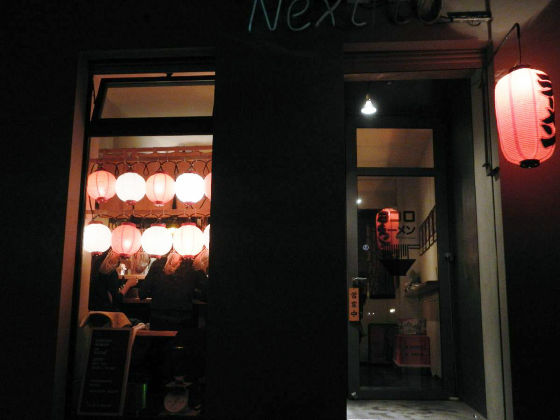 The starting point of this shop is the German owner who was impressed with the culture of Japanese ramen stalls is on ramen stall which had been developed guerrillaely in Berlin, and since 2007 he has opened a store and is operating is.

The street style counter has a nice atmosphere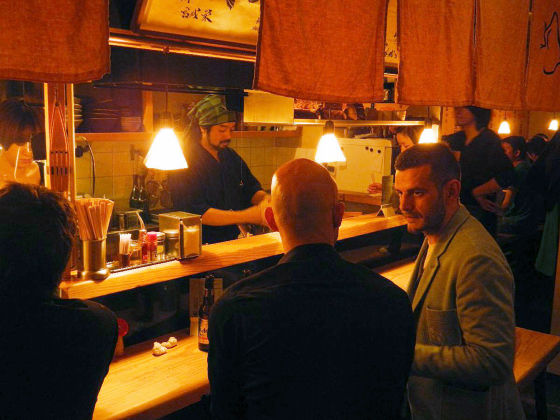 It seems that the number of customers is 60% for Westerners and 40% for Asians.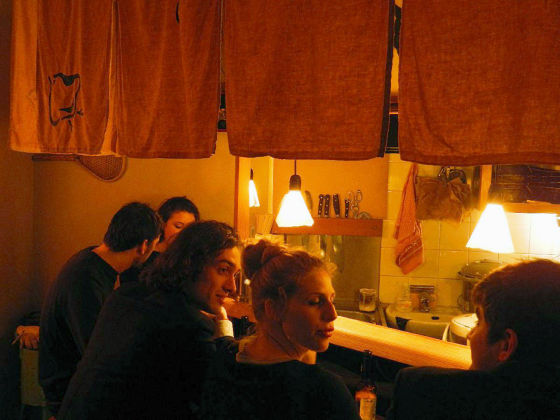 The inside of the shop is full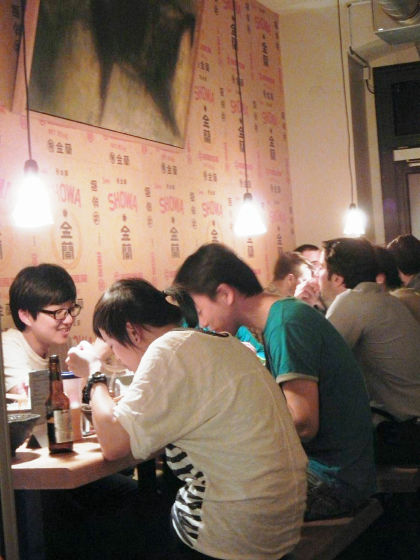 There are 4 kinds of ramen, miso, salt, soy sauce, Tonkotsu.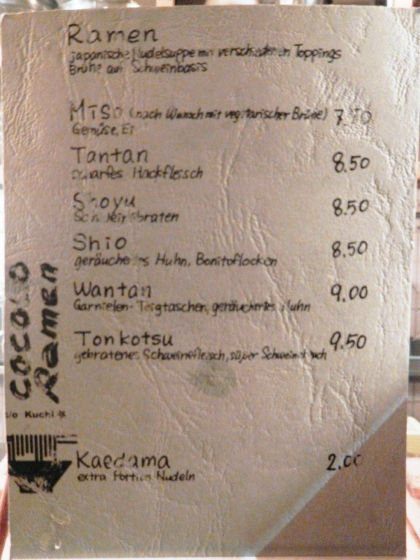 We recommend orders of the manager, Tonkotsu.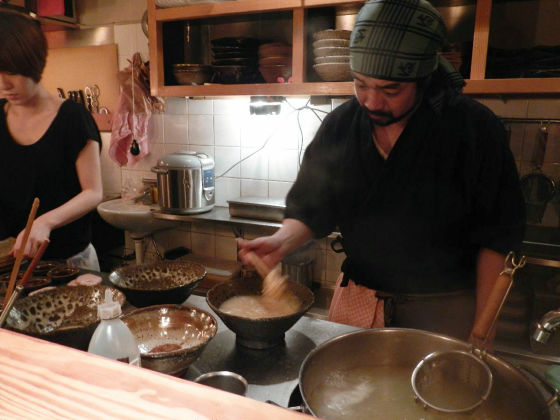 A dumpling came. Pork and vegetables are complementing each other with a good balance.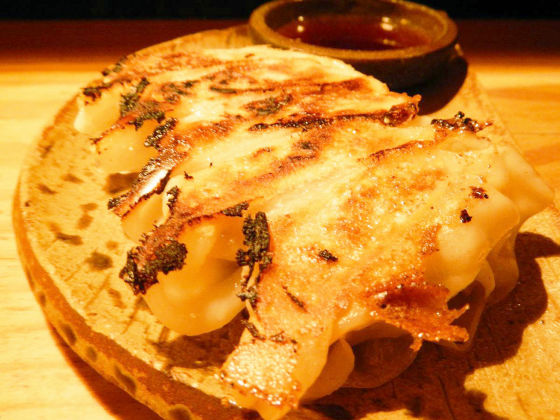 Tonkotsu ramen (9.5 euro = about 1013 yen)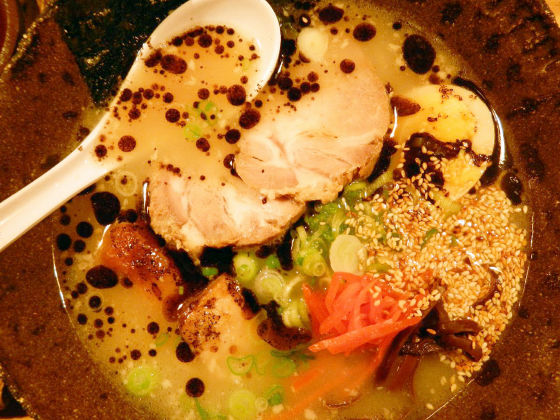 Indeed, authentic Hakata Tonkotsu ramen. Black garlic oil adds a twist to the taste.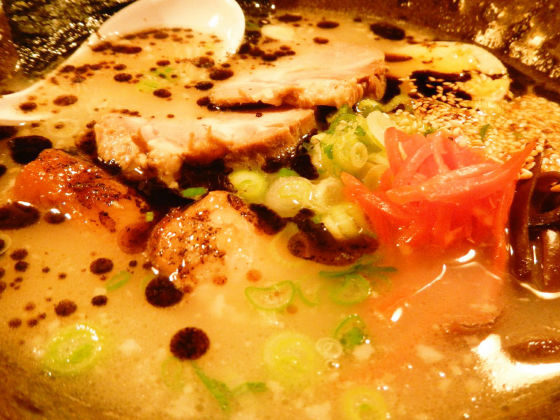 roasted pork fillet. In winter, sushi chashu made of buying a local wild boar also appears.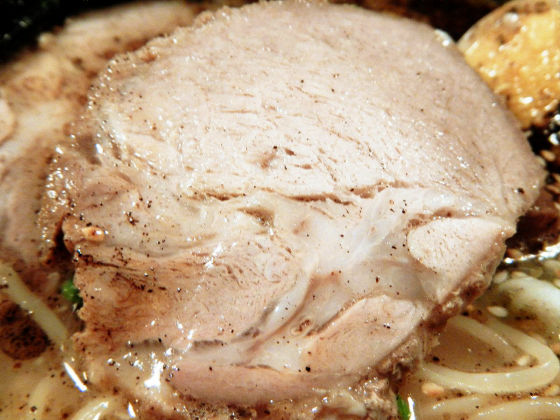 Simmered soft trout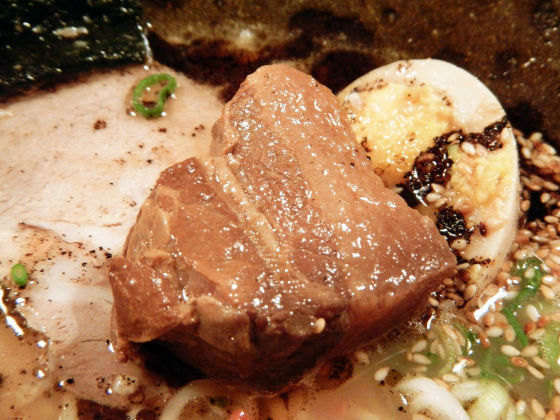 Homemade noodle saying "I'm particular about Koshi and Nodogoshi"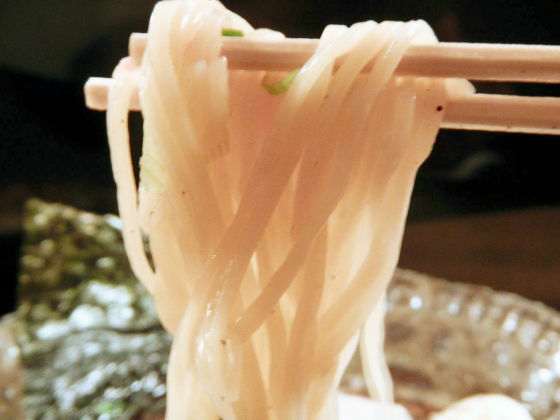 As there are also these two shops, ramen seems to be "gradually recognized" in Berlin. Still it is said that you may also be told that you can "get sushi" or "(do not sow soup with chicken)". For Germans there are many people who recognize that ramen is a kind of soup, there are people who drink only soup and leave noodles.

Challenge of "Makoto" and "Kokoro" will continue with genuine ramen that has not changed the taste for the locality.

(Sentence / picture: World Newspaper / Atsushi Matsuzakihttp://sekaishinbun.blog89.fc2.com/)