I have eaten the local ramen "Takefu station front Chinese noodle" in Fukui prefecture where the soup shines golden at Waketake Shokudo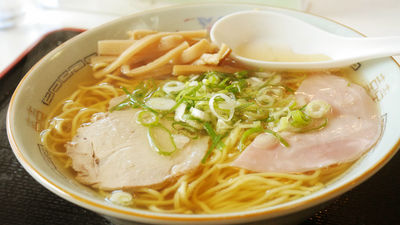 TakefuWas the second largest city in the prefecture after Fukui city, but in 2005ImaichoMerged with Echizen city. Many Chinese noodle shops are gathered in front of Takefu station of "Old · Takefu", and ham and kamaboko are on a clear soup, not on ramen but on the menu with the name "Chinese soba" is. Where I was looking for a shop in the eating log "Wakamatsu cafeteria"Because the evaluation of the shop was high, we went and ate.

Wakamake Shokudo | Echizen-shi Tourist Association Website
http://welcome-echizenshi.com/machinaka/wakatakeshokudou.php

The address of Wakuchi Shokudo is "2 - 11 Fukusa Echizen - shi Fukui prefecture Fukui prefecture Fukui Prefecture 2 - 11 walking distance from Takefu station, you can walk in less than 15 minutes.


Arrived at Wakamatsu Cafeteria. Parking lot is also equipped.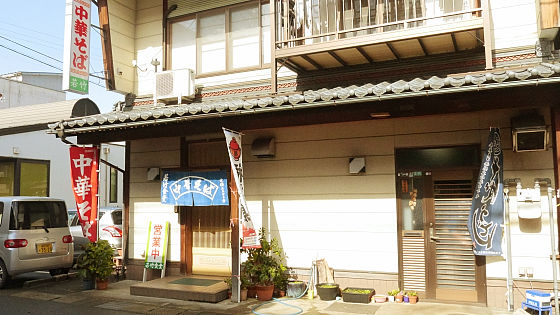 Go through the indigo goodwill and go inside the store.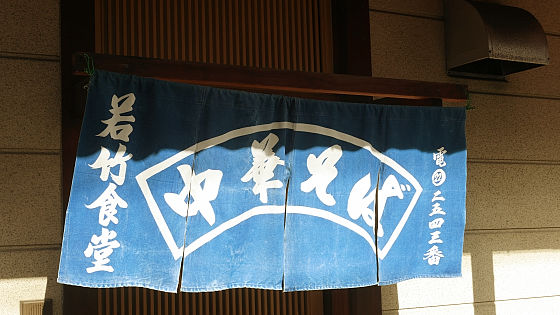 The inside of the store at lunch was crowded with local people and tourists.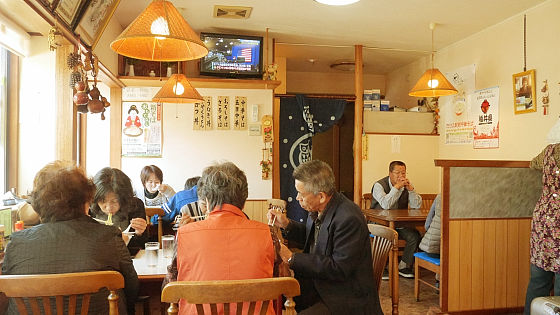 There is also a seat in the back, and it is also friendly for families.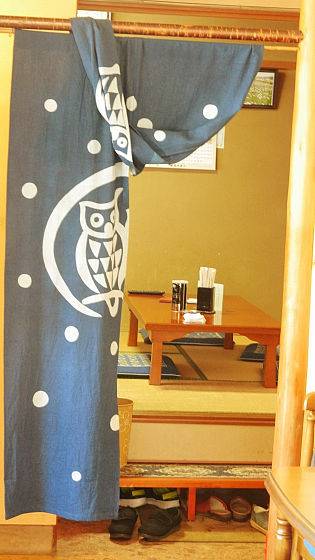 Since it is a dining hall rather than a Chinese noodle specialty shop to the last, Echizen's specialtyGrated buckwheat noodles· There are menus like udon and alcoholic snacks. This time I ordered Chinese soba (550 yen including tax).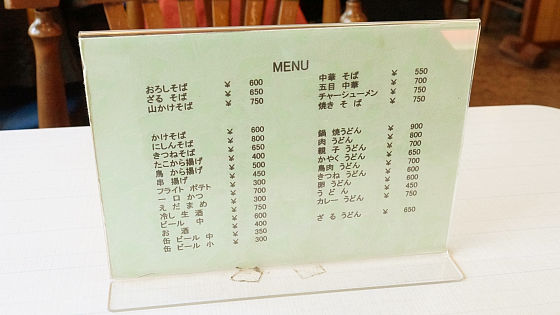 Waiting The menu arrived at less than 10 minutes.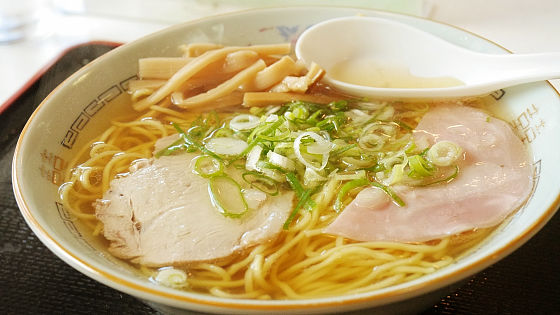 The first thing that catches the eye is a golden soup shining a little greasy. The noodles are rather narrow.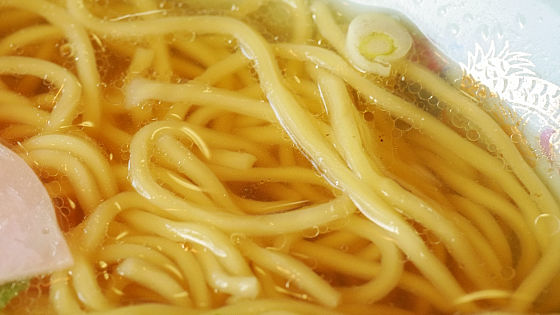 Used something thinly torn.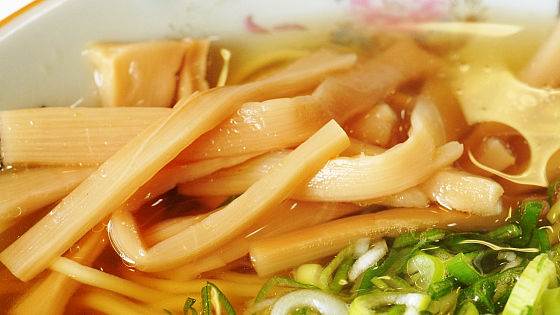 The onions used a lot of blue parts.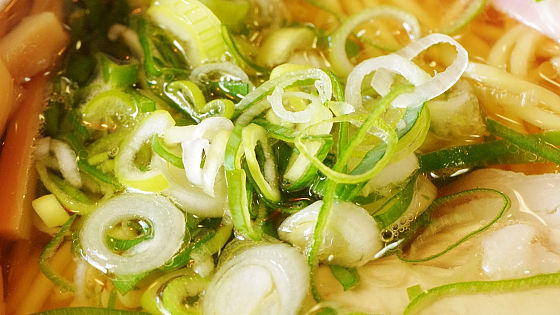 With a barbecue ......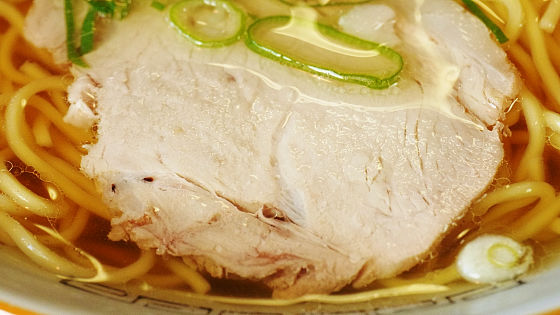 Ham is on it.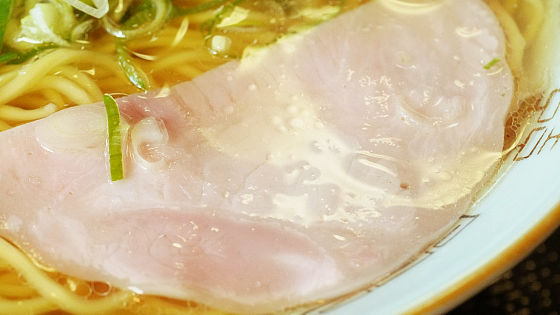 First of all, when you drink from soup, it is a soy sauce based soup that faintly sees the fragrance of fish, and it feels like old-fashioned Chinese soba, somewhat nostalgic. Although it seems that the body seems to be weak a bit compared to the current ramen, it is finished in a relaxing taste. I felt scent like pepper.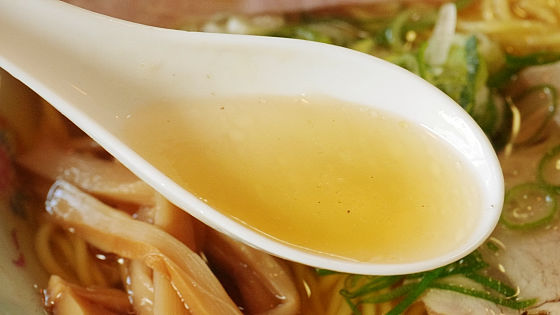 The noodles are thin and slippery texture. There is no noteworthy point, but compatibility with soup is outstanding.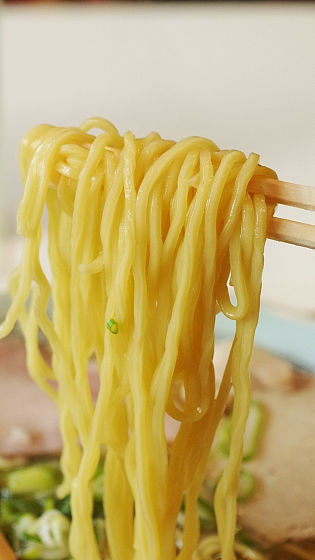 It seems that the soup and the sauce became the outburst of the soup and the sauce, and the taste of the meat was not done much. Although there are many chashues where the taste of the meat remained now, I feel the history of ramen also in the way of making the neighborhood here.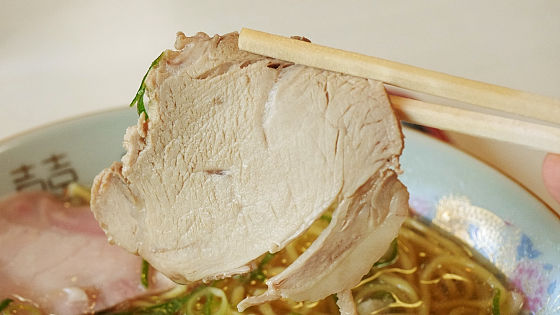 Ham seems to be using commercial products sold in supermarkets etc, but the taste of ham melts into soup and it brings out a unique junk taste.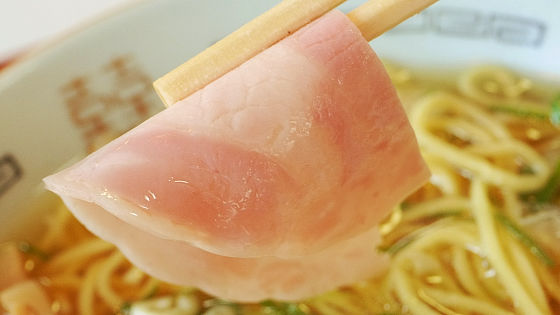 Wakamatsu cafeteria is open from 11:30 to 20:00, closed on Thursday. In addition to Wakamake Shokudo, "Old / Takefu City" has many Chinese soba shops, introducing Takefu Station front Chinese sobahomepageThere are also, so it is recommended for those who like traditional ramen.