"PDF Reducer" which can drastically reduce PDF file size for free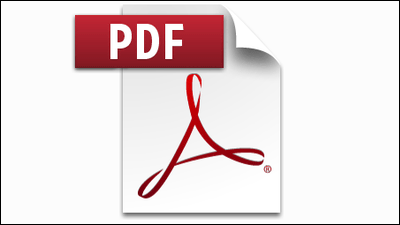 PDF files will appear in every scene when you use PC, such as when you study, work, researching things, but as the number of pages increases the file size will also become bigger, sometimes you can not send by e-mail. Just by choosing such a PDF file, it is not easy to size down "PDF Reducer"It is said that it can be used for free for non-commercial purpose / personal use, so I actually tried it.

ORPALIS PDF Reducer Free Edition :: Maximize minimization of PDF!
http://www.orpalis.com/products/pdfreducer/pdfreducer-free.php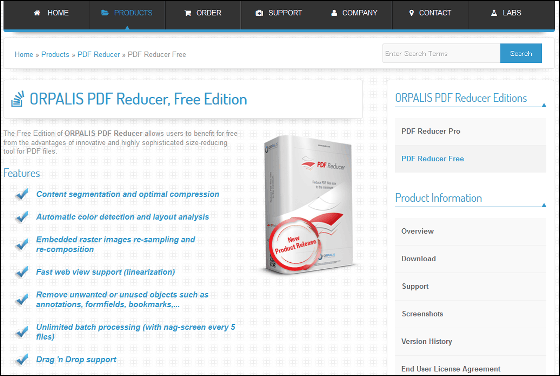 First, click "Download PDF Reducer Free" at the bottom of the page.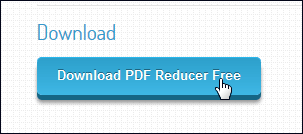 Since it jumps to the download page, click "Download" under "Free" and start the download.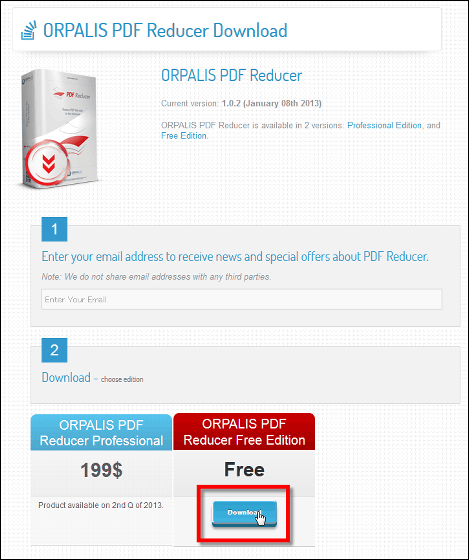 When you start up the downloaded software, the following screen appears. Click "Next" to proceed.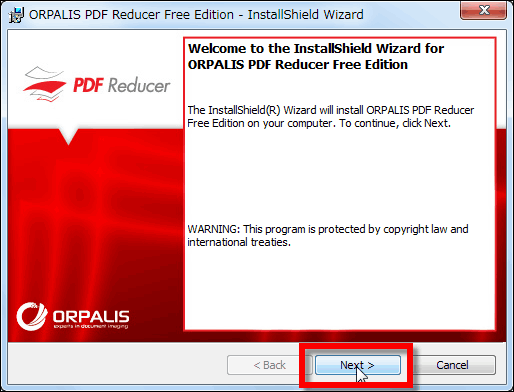 Accept the license and click "Next".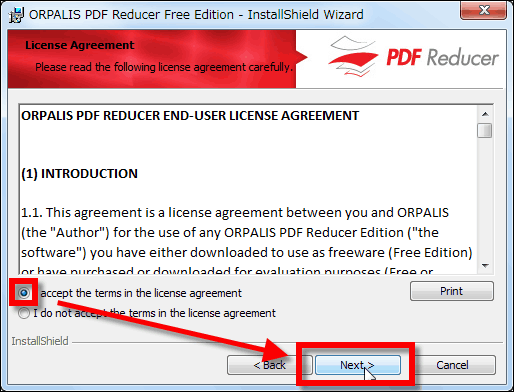 Next is the name registration screen. Click "Next" here as well.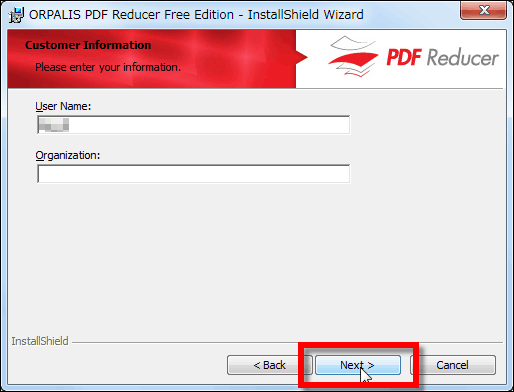 Finally click "Install" to start the installation.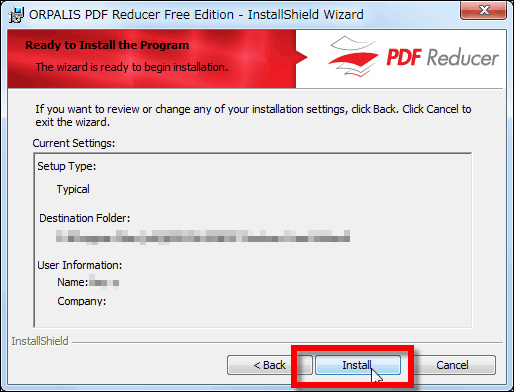 When you are finished, click "Finish". By default, "Start program" is checked, so press Finish to automatically start the software.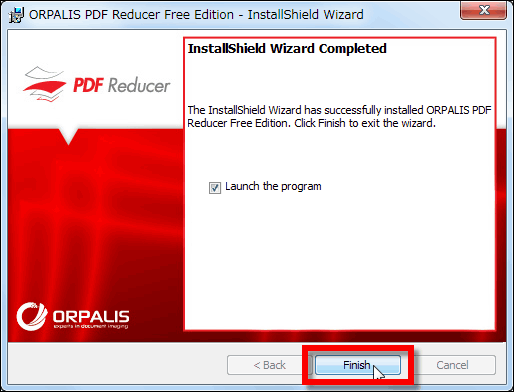 There are some restrictions on the free version, and it is said that the multithreading function becomes effective in the paid version and the command line function becomes usable. Click 'OK' to install free version this time.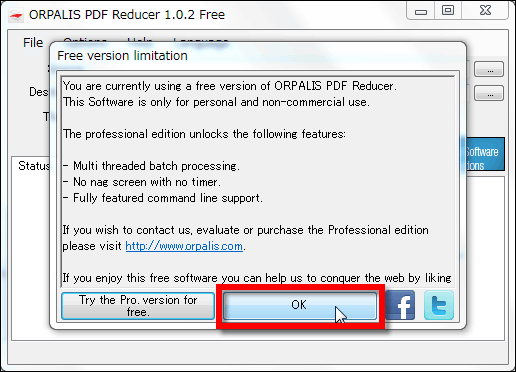 The PDF Reducer home screen looks like this.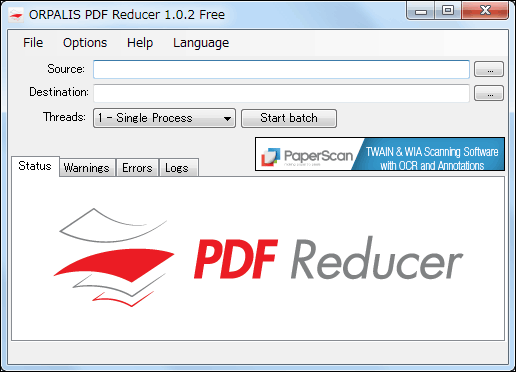 To reduce the size of the PDF file, specify the folder from the button next to "Source:" and open the desired file. It is also possible to select multiple files.



After specifying the output destination, click "Start batch".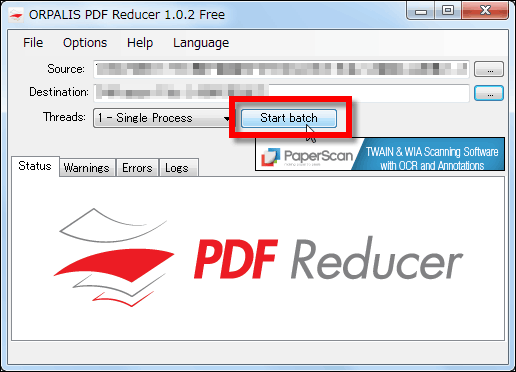 It takes about 1 minute to size down one file on page 274. Ultimately it will be 22.91% of the size of the specified file.



After 1 minute, processing finished in no time. The file size of about 70 MB has shrunk to about 16 MB, and it is 22.91% file size as mentioned above.




After the processing is finished, the processed file record remains in "Logs".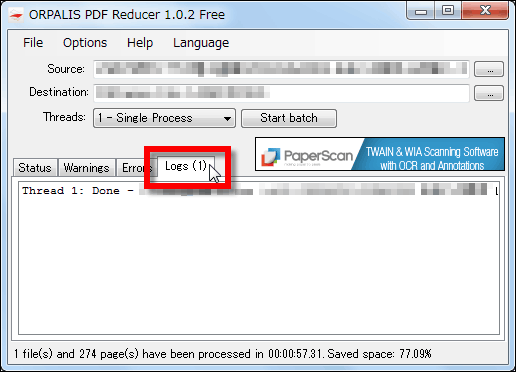 In addition, if you want to further reduce the file size, click "Options", the following window will be displayed. In the first "Compression" tab, color detection, image recompression, discarding of unused data, and image downscaling are performed sequentially from the top.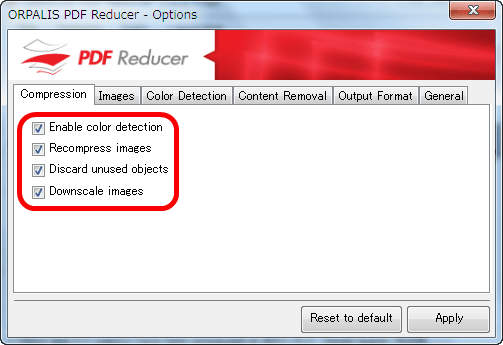 On the next "Images" tab you can set image quality and resolution, and PDF version 1.5 or later can also use JPEG 2000 to reduce the file size while keeping high image quality.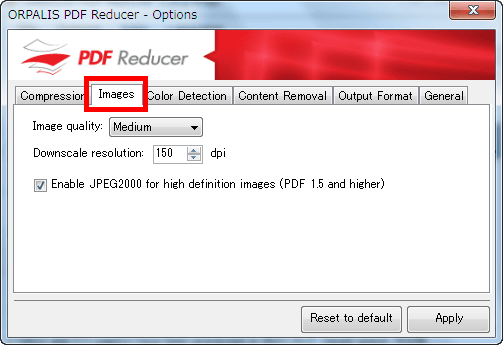 In the "Color Detection" tab, automatic color detection is possible, it is effective for scanned images, etc. In the case of only black and white, the compression ratio increases.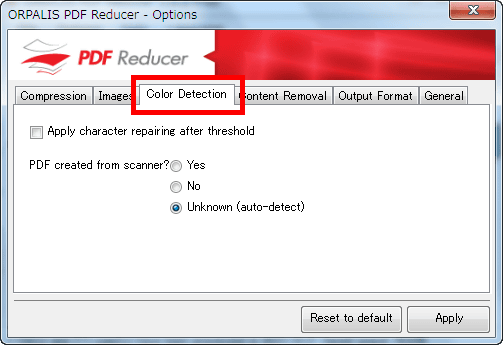 On the "Content Removal" tab, it is possible to delete form fields, annotations, bookmarks, embedded files, from top to bottom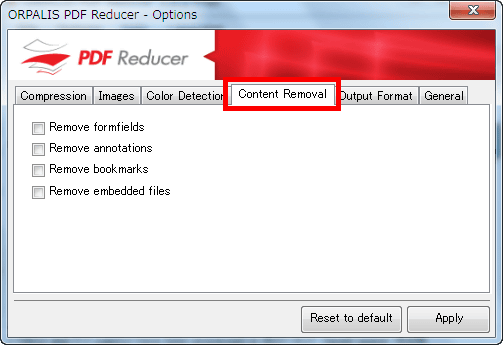 In the "Output Format" tab, it is possible to set the version of PDF, basically since high compression from version 1.5 is possible, it is safe if it makes it "1.5" compatible if it is compatible. Also, if "Enable fast web view" is checked, it becomes "Optimized for Web display", downloading on a page basis, that is, byte serving becomes possible and it is displayed quickly when displaying on the web page It will look like.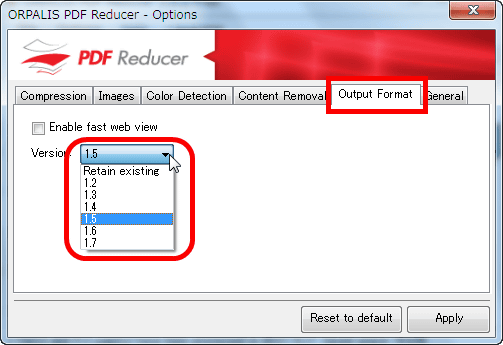 In the last "General" tab, you can change the input method of the processing file, you can select "Folder selection" if you want to specify all the PDF files in a specific folder instead of specifying multiple files one by one .