I bought Lawson 'premium strawberry shortcake' and 'Asai apricot tofu' and tried it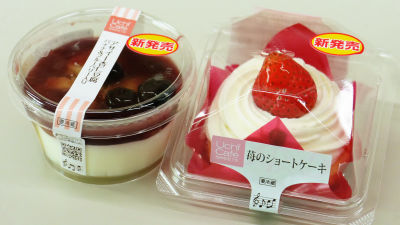 Lawson who is hitting premium roll cake etc.UchiCafeSweetsNew work "Acai Angelin tofu"When"Premium strawberry shortcakeWe sell it from Tuesday, August 27. Acai, which I often see as health food, I was concerned about the short cake to sell in this season, so I bought it at a store and tried it.

Asai 's Annin Tofu | Dessert | Product / Toku Information | Lawson
http://www.lawson.co.jp/recommend/cat578/079649/

Premium strawberry shortcake | Product information | Anytime you become a cafe. Uch Cafe Suites | Lawson
http://www.lawson.co.jp/recommend/uchicafe/sweets/0200.html

Asai 's Annin Tofu is characterized by a purple Acai, Blueberry, Banana.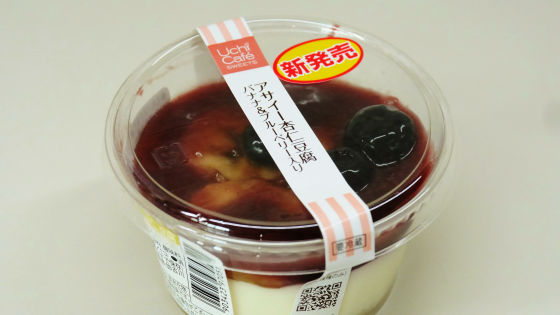 Raw materials include familiar raw materials with almond tofu such as milk, apricot and agar, and you can also check banana · blueberries. Since calorie is 114 kcal per calorie, it is less.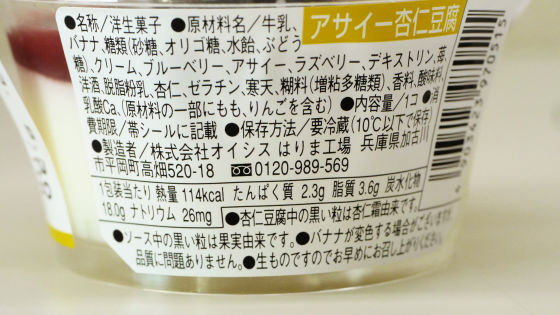 As you can see from the side you can see that the bottom is apricot tofu and the top is jelly of Acai.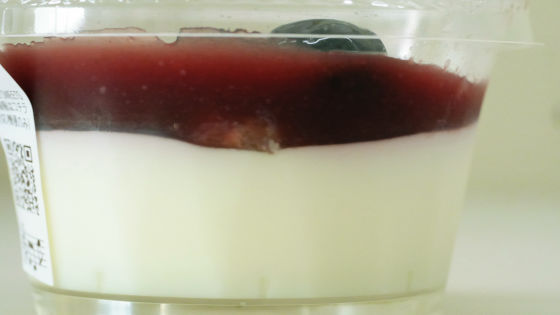 I tried eating a combination of 3 blueberries and 3 bananas.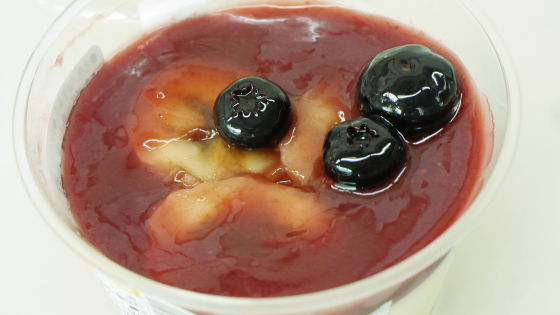 First of all I feel Aya's unique and moist texture and slight acidity. This jelly like Acai matches apricot tofu which tastes apricot tightly while conservatively moderating the sweetness considerably. It seems that some people feel it is not sweet, but I am amazed that we can deliver a sweet modest commodity up to this point with a convenience store with many delicious items.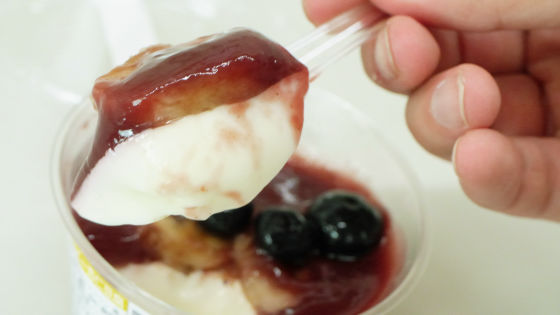 Blueberry sourness · Sweetness of banana also appreciate to Annin tofu with no discomfort, good compatibility.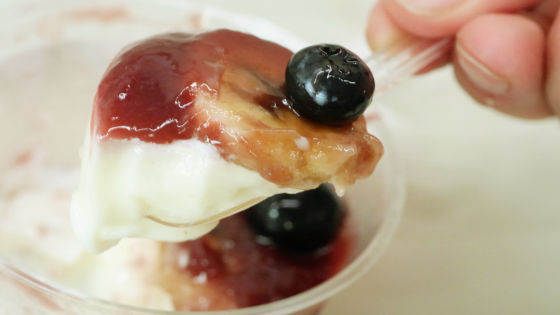 Annin tofu can also enjoy pulp and soft texture.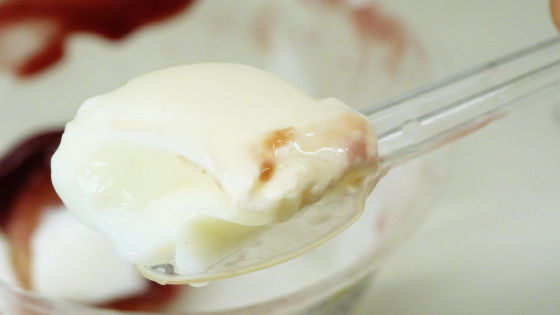 Another new release "Premium Strawberry Shortcake" is in a small plastic box.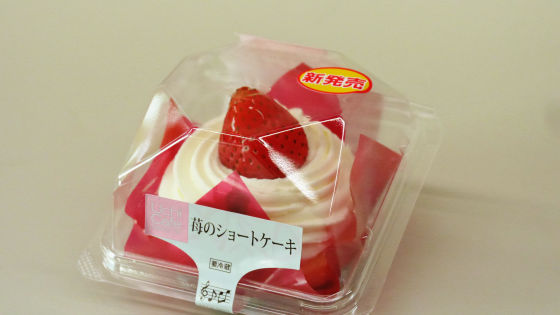 For raw materials you can check cream, strawberry etc like shortcake.



Calorie is 211 kcal. Since the calorie for one meal is 235 kcal, it is slightly less than that.



The size is hand riding size, the ratio of cream and sponge is about the same as Mont Blanc.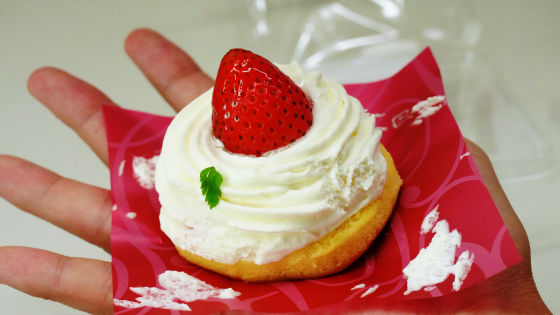 When I cut it, I also confirmed strawberries inside. I will eat it at once.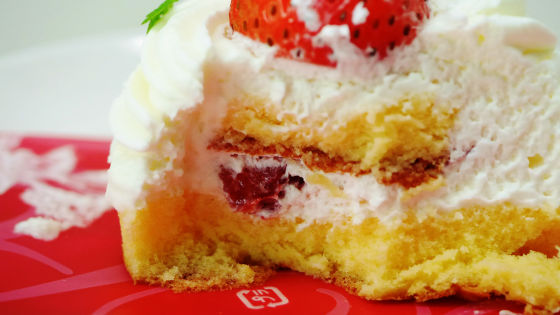 The amount of cream is larger than ordinary short cake and 6 to 70% cream. But whipped cream with purine cream is pretty high quality in convenience store sweets, sweetness does not get tired of mouth, it does not feel heavy even if it is large amount. Strawberry has little sweet taste, rather it feels sour, but the strawberry sourness and cream compatibility are good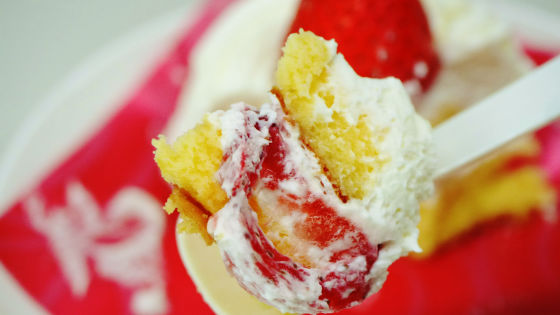 The sponge is also a little fluffy texture, quality enough to be considered a convenience store cake sponge.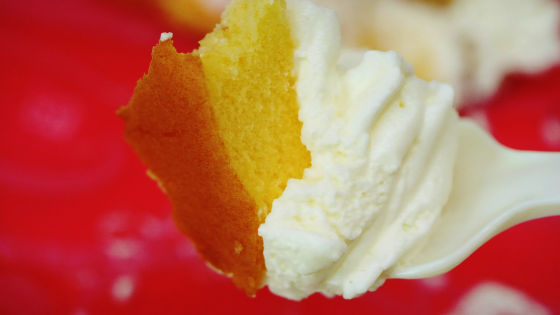 To IchigoNapajuIt is painted and it is slightly shiny but you can enjoy a refreshing acidity of strawberry without feeling sweetness in particular.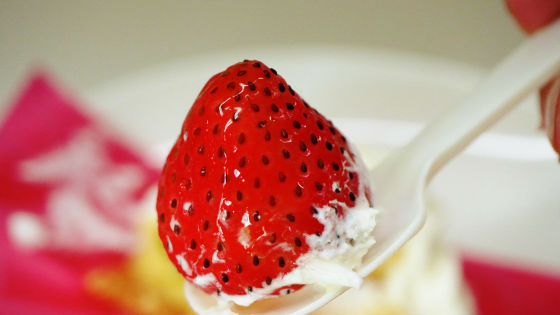 The price is Asai 's apricot tofu 210 yen including tax, short cake of premium strawberries is 280 yen including tax, although it is high for convenience store goods, but the price is firmly reflected in quality, so people who like sweet dessert It is a level to eat once by all means.