"Dbinbox" that anyone can upload files without logging in to Dropbox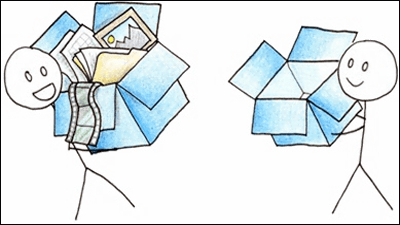 ByEugenio Tiengo

In addition to using it individually for the online storage service Dropbox which can be used with various devices, it is possible to share files and collaborate with others by "sharing" function. However, if you just want to send or receive files, it may not be suitable for this function, which may be edited by someone else. The service that can upload easily without logging in such file transfer with Dropbox is "Dbinbox"is.

Dbinbox
http://dbinbox.com/

According to the description of the site, "Using dbinbox allows you to upload files directly into the" inbox "folder created inside your Dropbox, even if you are not a Dropbox user, or you can upload files from someone's computer to your own Dropbox You can easily send files without logging in even if you want to send to. It is also possible to set arbitrary password in the dbinbox folder ".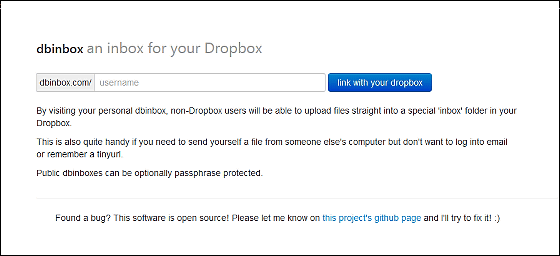 Enter appropriate letters to decide the URL for upload following "dbinbox.com/" and click "link with your dropbox".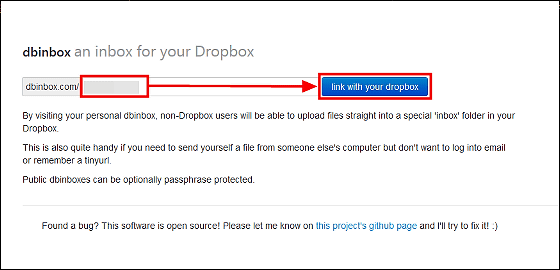 Since Dropbox login screen is displayed, click "Login" after entering your email address and password.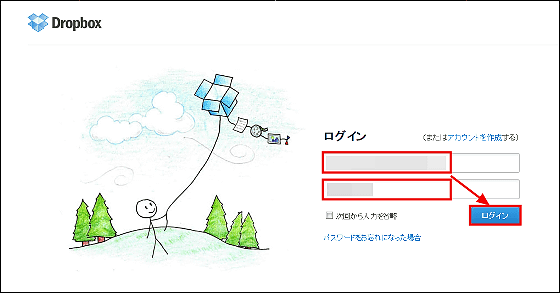 Click "Permit" because you are asked to create dbinbox folder inside your Dropbox.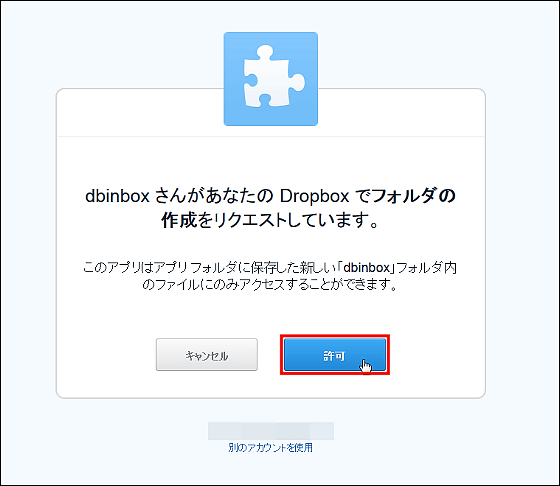 A dbinbox file is created in your Dropbox and a URL for uploading has been issued.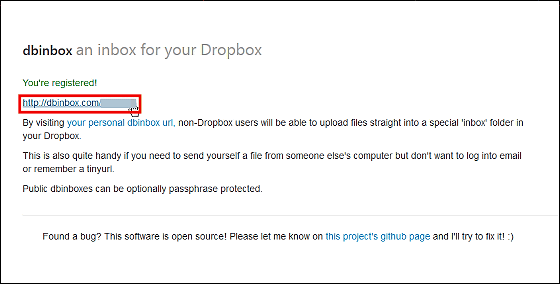 The upload screen looks something like this. Drag and drop the file into the middle area, or click the "Choose files" button, then select the file and upload it.




To upload a file called "test.JPG" this time.




Apparently, if you try a couple of other things, it seems that "Internal Server Error" or "Bad Gateway" is displayed when the file size per file exceeds about 2 MB, so uploading is likely to fail.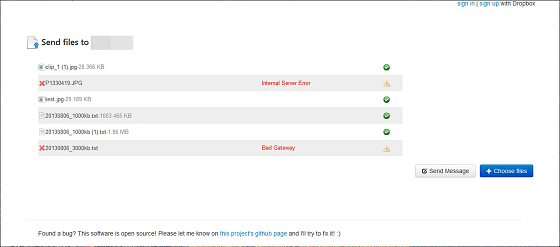 When I open the account of Dropbox uploaded from dbinbox, I checked the application folder called "dbinbox".




After checking the contents, the file that was successfully uploaded earlier is displayed properly.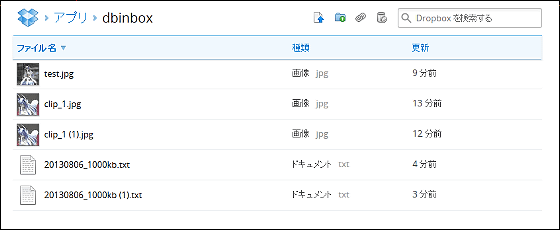 There is also a message sending function, and click "Send Message" from the upload screen for usage.




It seems that it plays a role of message by uploading a text file. After entering the file name and message body on the message creation screen displayed at the bottom of the screen, click "Send".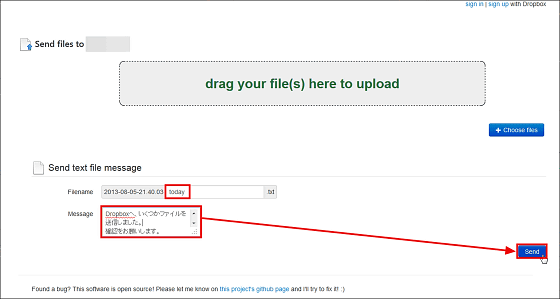 In this way the message was normally delivered to Dropbox.




In addition, dbinbox can be uploaded not only from the personal computer, but also from smartphones and tablets.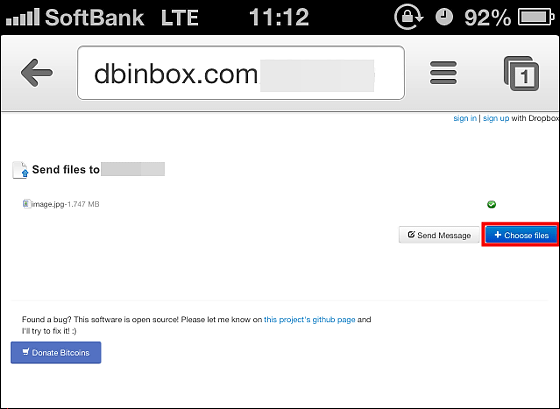 Since dbinbox sometimes causes files with large capacity to become errors, I'd like to expect improvements in the future, but it's easy to upload, so it's quite easy to be able to upload files without logging in to Dropbox It is a convenient service.