"GIFMAGAZINE" that you can post GIF animation images on Twitter while moving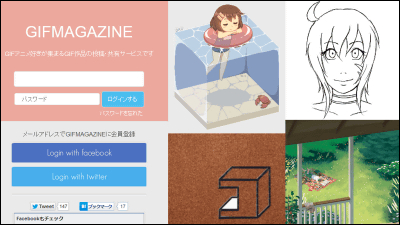 Because Twitter is text-centered, it is light in its operation, but in other words it is also necessary to devise tweets that are left impressive among them.You can make super important tweets stand outThere is also a way to use the service called "GIF work posting / sharing service"GIFMAGAZINE", You will be able to move animation on the Twitter timeline where ordinary GIF animation should not move.

GIFMAGAZINE
http://gifmagazine.net/users/sign_in

When opening the top page of GIFMAGAZINE, various GIF animation images were displayed. The captured image is still, but when you actually visit the page all the images are animated.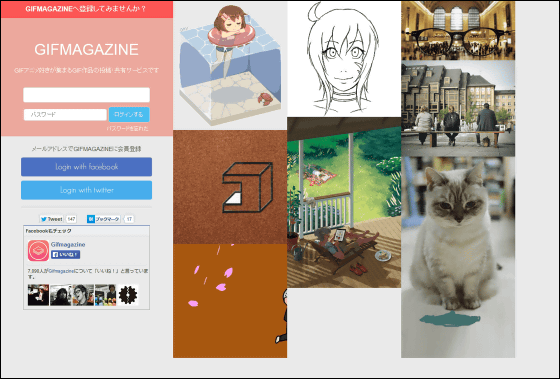 Login is necessary to actually use the service. You can choose how to register by email address and password, and how to log in with Facebook or Twitter account.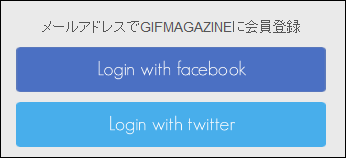 First of all, log in with one of three.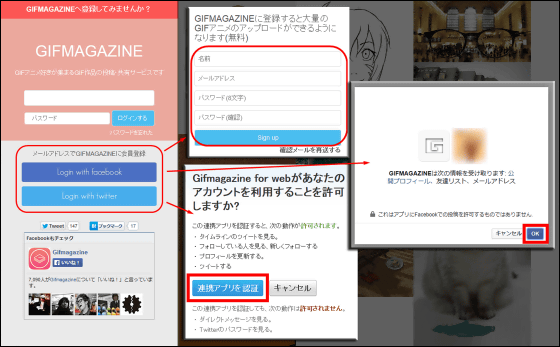 On the screen after login, a lot of GIF animation images actually uploaded by the user are displayed.



Click one image to try. Below the enlarged image, there are embedded tags for embedding in blogs etc., and buttons for sharing on Facebook and Twitter are placed.



Embedding code can be embedded in articles like this.



Then, I will upload the image actually. Click "Upload" at the top of the screen.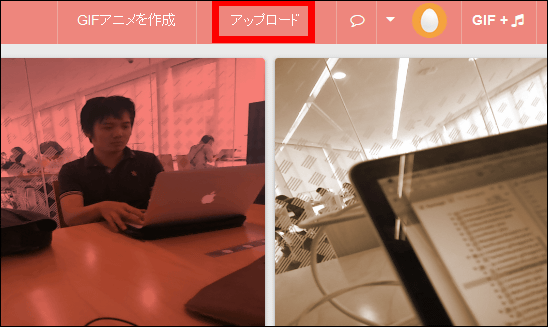 On the posting screen, select the image title, description, tag, and file. Be careful as images have size limitation of up to 4 MB.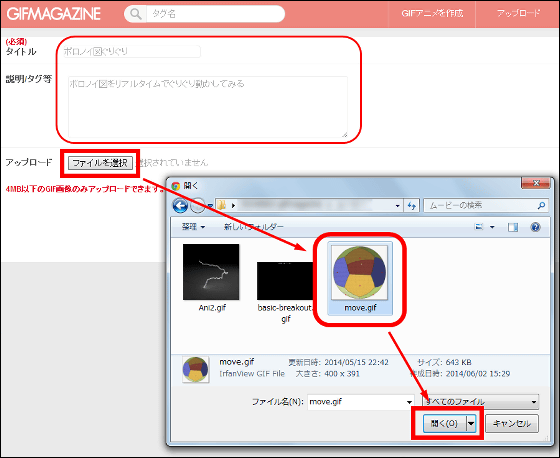 Upload completed. Click "Send" at the bottom right of the screen ......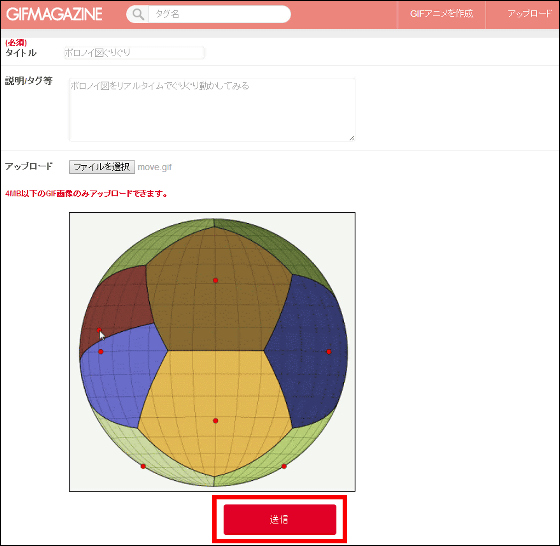 A progress bar was displayed and uploading was started.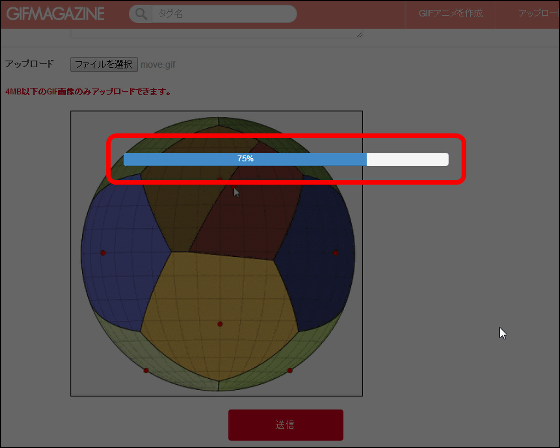 While uploading, rarely an error message was displayed, but it seems that the image has been successfully uploaded.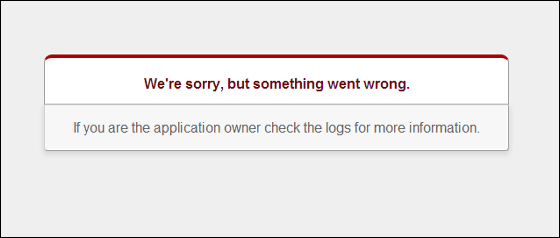 When I returned to the top page after uploading, the image was displayed safely.



Of course, like other images, you can generate embedded code and post to Facebook and Twitter.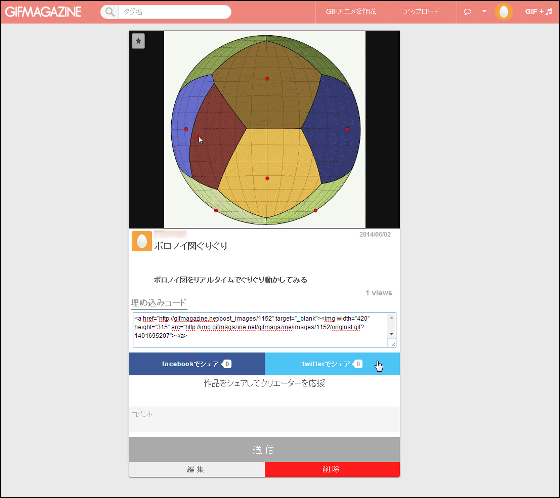 And I will post GIF animation image to Twitter which is the most important point. When you click the "Share on twitter" button, a window for posting is displayed, so click on "Tweet".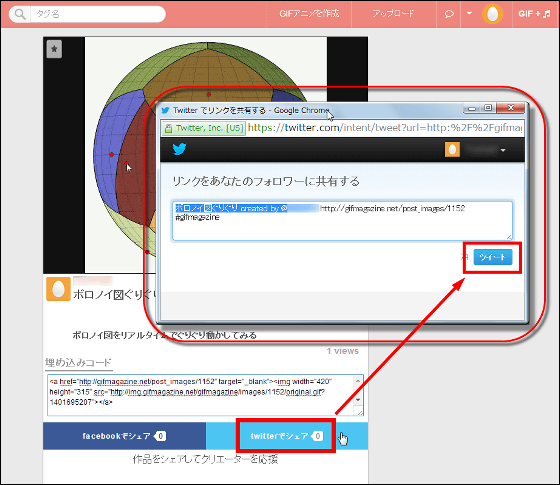 GIF animation was displayed on Twitter timeline. Of course on the actual screen animation is moving and displayed.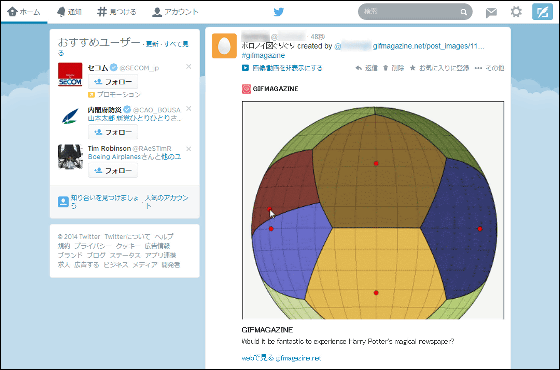 Using GIFMAGAZINE like this made it an attractive service that makes it impossible for us to realize tweets.

Razokulover who developed GIFMAGAZINE talks about the chance in his site as follows.

Originally Twitter does not support gif animation playback, so you can not usually see gif animation on Twitter if you like.

In order to confirm how the gif animation works, it is necessary to fly to the site of a link destination separately stuck.

In terms of access to the site it may be okay, but as a user experience it is a shit.

So anyway I wanted to realize gif animation that runs on the Twitter timeline.
We used it to realize that Twitter is offeringTwitter cardIt is a mechanism. In the case where the URL is included in the tweet, it analyzes the meta tag included in the link destination and previews the outline of photos, movies, articles, etc. in the form of a card according to it, but razokulover is the default We negotiate repeatedly so that we can reproduce unsupported GIF animation, and it is finally realized.

I made it possible to move gif animation on Twitter - razokulover publog
http://razokulover.hateblo.jp/entry/2014/05/31/214052

It has become a unique service that realizes what was impossible until now, GIFMAGAZINE is also offering a service to create GIF animation from multiple images and videos and YouTube links. It seems interesting to try it once you try it.