Between the Ecuador and the Peru border We crossed the mountains of the Andes in order to avoid the burglar aimed robbery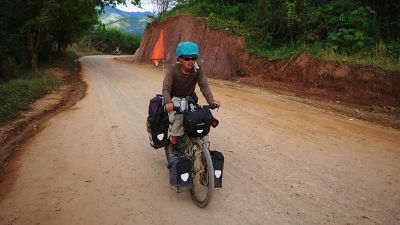 The coastline in the northern part of Peru is a danger zone where robbery aiming for bicycle travelers comes out. If you do not mind self-propelled, there are means of bus, but the rut will be cut off. It was the Andean route to avoid it. Southern part of EcuadorLojaConnecting a small town from the north of PeruJaenI will aim for.

Hello,Takuya Sudo @ circle around the world bicycle @ Charridermanis.Mud road off road since CameroonAlthough I had a hard time, I went into Peru in 93 countries safely.

Near the border of Ecuador and Peru.

View Larger Map

◆ Danger Zone
Piura (Piura) - Chiclayo - Trujillo on the northern Peruvian coastline are frequent robbery aimed at bicycle travelers. "Do you want to die without going!Famous for his workYuusu IshidaHe also encountered a pistol robbery here. I long for myselfTakeshi AwaiAlthough it is a danger zone even in the notes of the year, 20 years have passed since then, it still seems as usual. When I looked it up on the Internet, bicycle travelers were attacked in recent years. I do not want to run in this situation.

Case 1, January 2013 example

TRES CICLISTAS EXTRANJEROS FUERON DESVALIJADOS AYER EN "LA SELVA" | Diario de Chimbote
http://www.diariodechimbote.com/portada/noticias-locales/63213-tres-ciclistas-extranjeros-fueron-desvalijados-ayer-en-la-selva

Case 2, May 2011 example

La Libertad: Capturan a banda que asaltaba a ciclistas en Paiján | RPP NOTICIAS
http://www.rpp.com.pe/2011-05-10-la-libertad-capturan-a-banda-que-asaltaba-a-ciclistas-en-paijan-noticia_364153.html

In Ecuador and Peru, there are three major borders: 1: coast, 2: Pan American Hwy, and 3: Andean.

I will not listen to the story of Charlider running 1. Major routes are 2, Makara (Macara) will be the last town of Ecuador. In this case asphalt all. However, after entering Peru, I have to manage a danger zone. 3 is a route traversing the mountains of Andean and part off-road. Although it seems to be a very difficult road, it seemed to be problematic for safety.

3 is safe and sure if it is the information of Charlider who has been northward. Even in 2 there was a route to join 3 via Hankabamba (Huancabamba). I'm worried until just before departure as to where to route. I was stuck with self-propelled because my purpose was cycling around the world by bicycle.

◆ July 13 (Day 1)
It was a stay in Loja where the weather was bad, but it is not bad at departure. "It is supposed to be fine tomorrow with the weather forecast," he decided to push through the Andean route. If you aim for Peru's Jaen, this distance should be shorter. If I decide to do it, I will just run. There was also a rest, so I went on with guys. I intended to put a tent somewhere, but I can not find a place I can make it dark. After all, I got a tent stretched in the vacant lot where heavy machinery of road construction enters.

It passes through Vilcalbamba known for the village.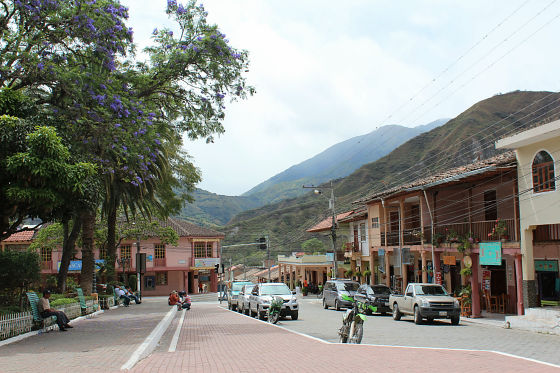 This distance marker.



I will run through the mountain area.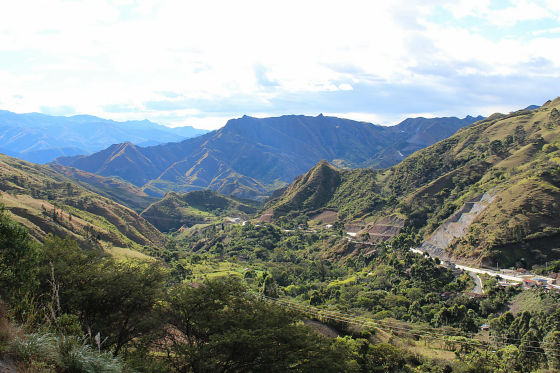 A settlement of Yangana.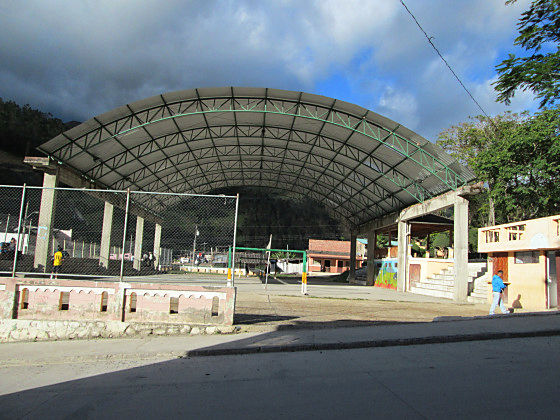 ◆ July 14 (2nd day)
There is nothing disgusting when you withdraw a wet tent. Even though it starts running, it will continue to rain. I thought it was sunny ... .... It goes downhill when crossing the pass of 2725 m in altitude. However, off-road from here. As the gradient was steep, I was grasping the brake with full power. Brake shoe that wears away with rain and mud. I found Higashiya on the descending slope and changed the clothes that became bisho. Because it is frustrating rain gear, I will endure as it keeps raining. I have been waiting for the rain to stop for about three hours at this east shop. Then to the town of Valladolid. Although it was a small town, we stayed here as we had accommodation. It does not run 30 km on this day.

Cliff wall.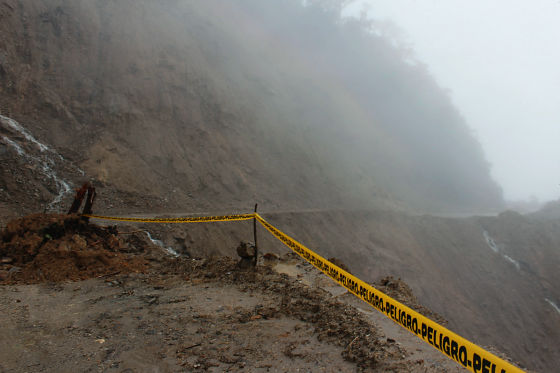 Because the condition of the road surface is bad for downhill, too much speed could not be made.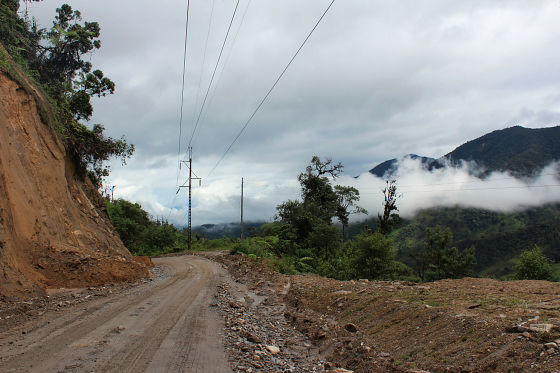 The center of Valladolid.



Although the trunk line is off-road, it is only paved around the Centro with cobblestone stone pavement.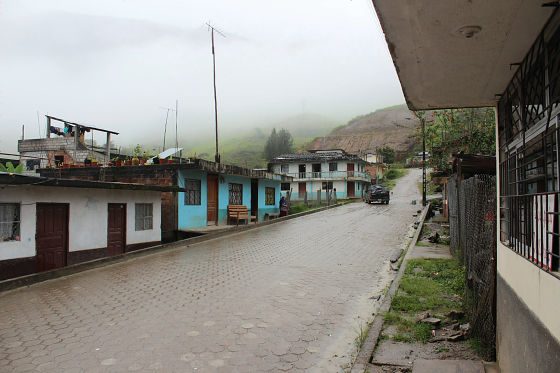 It seemed that descent continued from here as well.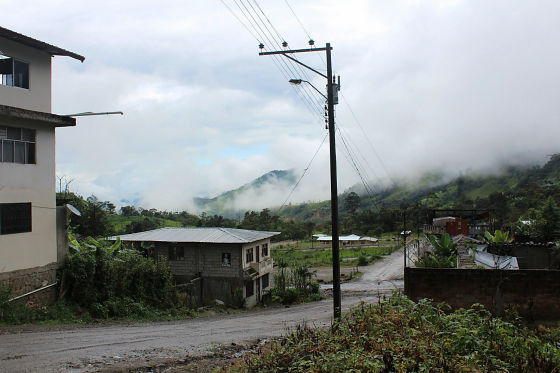 ◆ July 15 (3rd day)
Because it was raining on 15th, we stayed overnight in Bayado Ried. It is a small town with only 5 minutes walking, but all the way to the bakery in a dining room or shop is complete. There are three net cafes and it is fulfilling for the first time. Moreover, quite a speed comes out. I was killing time with organizing my luggage and maintaining my bicycle.

There is not any signboard but inn. Toilet, water showers 5 dollars (about 500 yen)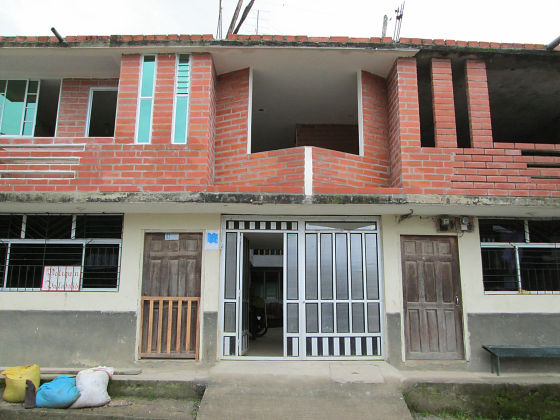 Dry the wet tent and mat stored.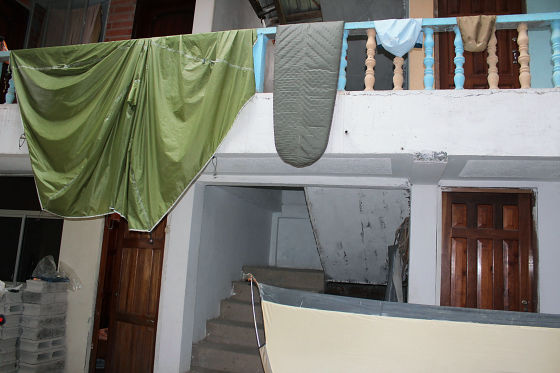 I hear a dawn "Piyo Piyo" cry. I expect a refreshing morning when the weather has recovered, I'm sorry for the chicken who wanders inside the inn.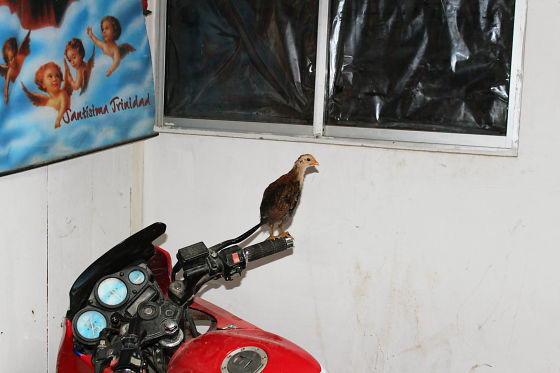 ◆ July 16 (4th day)
It was sunny as the Internet predicted, so I departed from Bayonried. I was drying wet shoes, but there was also a river crossing in the muddy, so I went to Gushagusha in 5 minutes. Although it was descending to the town of Palanda (Palanda), the condition of the road surface was bad and I was struggled. The spare brake shoe that we arranged with Loja is also getting used up in this rain. I am afraid that it will lose all, so I got it again on the PARANDA.

A road that is slippery.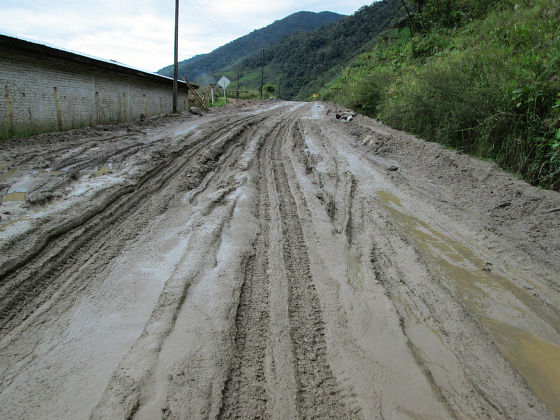 The tire became heavy with sticky mud.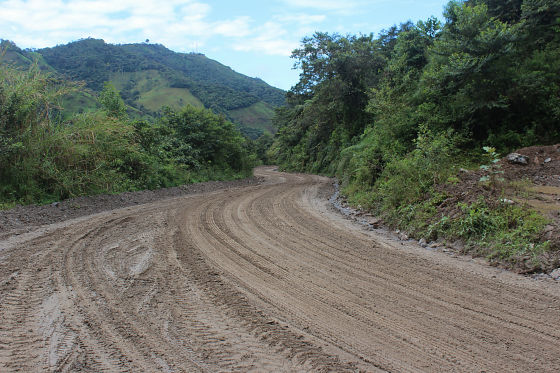 Both the bicycle and the bag are covered with mud.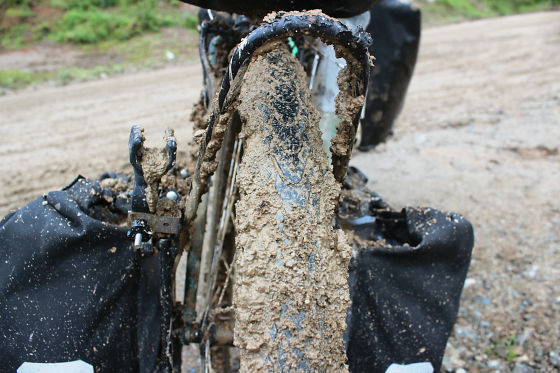 After crossing the pass on the 14th, the basics are down along this river. Since the road passes near the summit, I do not feel much.



Bridge over Sawa.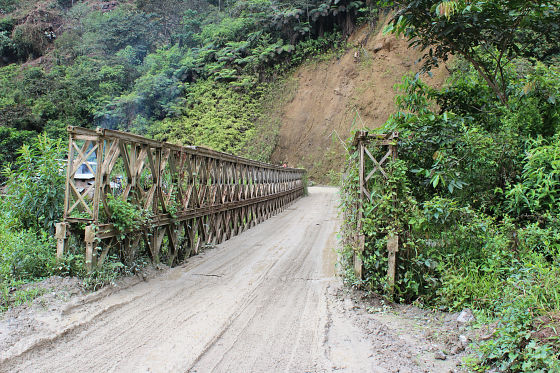 The town of the Palanda which is bigger than Bayadria.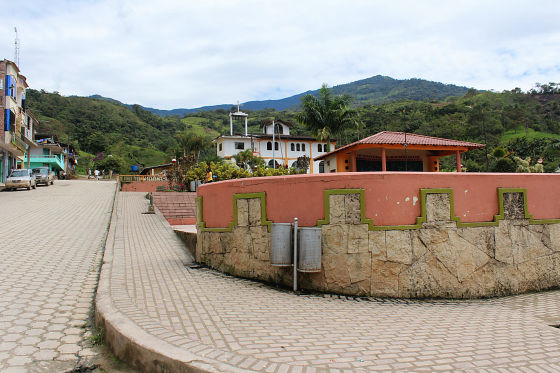 It is an ordinary bus that remodeled the truck. Even though locals are on board, it seems that they are sightseeing and it is interesting.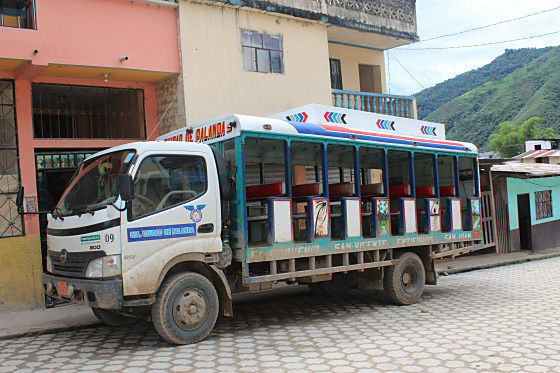 It is a dry road which makes running easier after a while past the PARANDA. There was not a strict up-down so far, so it was supposed to arrive at the desired city of Sumba (Zumba) while it was bright. However, it is Ecuador that will not let me do so. Finally I went up to the altitude of 820 m in the valley, I went up to the altitude of 1360 m on the pass. When I arrived at Sumba it turned black.

River crossing.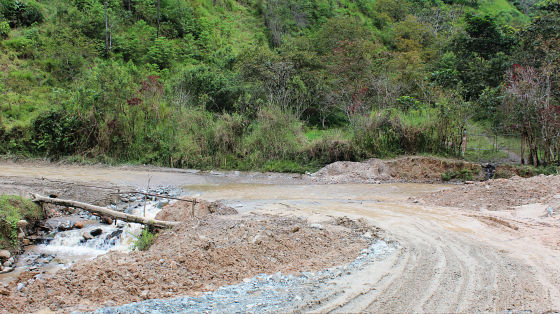 Lady of a shop on the way.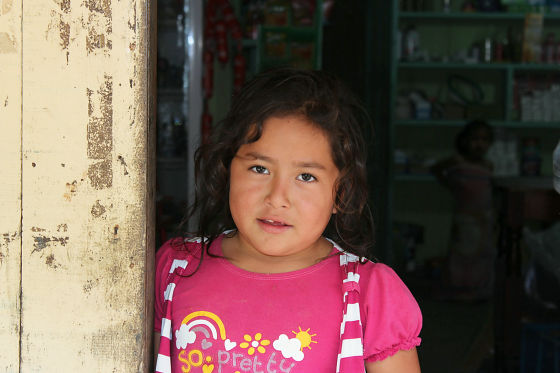 Settlement on top of the pass.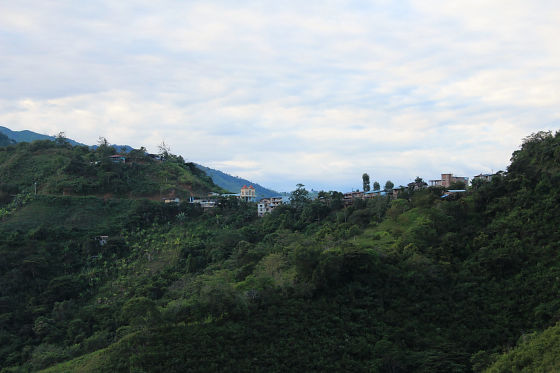 The road ahead of the PARANDA was dry like this.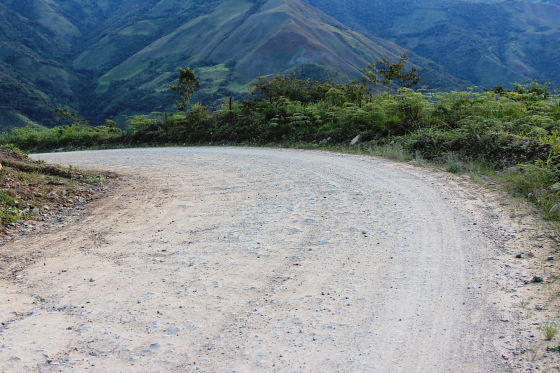 ◆ July 17 (5th day)
It is about 26km last from Sumba to the border of Peru. There was not enough for one pass, and there were two again. I can not wait for the borders, I count down the distance. There are no countries that ran mountains as Ecuador. I feel uneasy when the altitude falls below 2000 m. I have to go up again. It was quite trained.

The town of Sumba was as lively as Pallanda.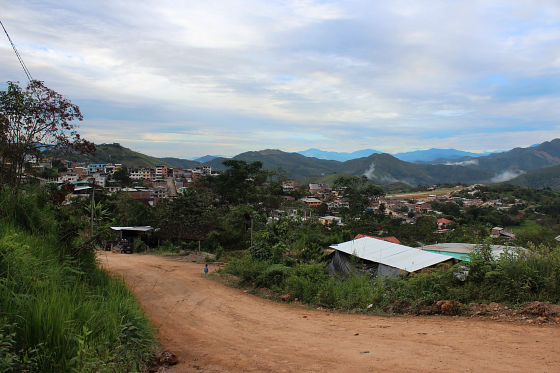 Beyond one valley, the town of Sumba has become distant.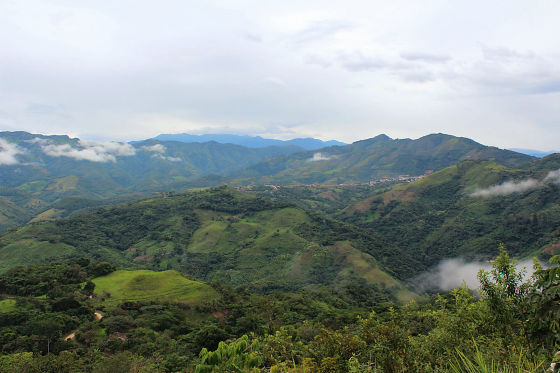 A sudden uphill spoils the reverberation that went down to the river.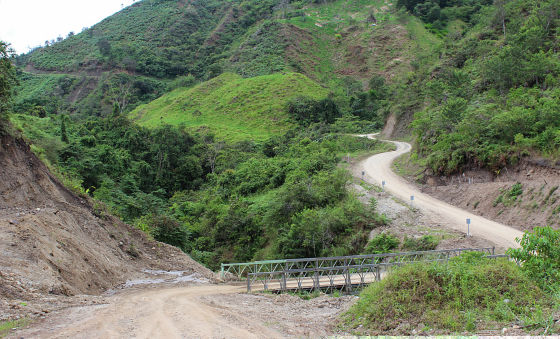 I saw something across the mountain.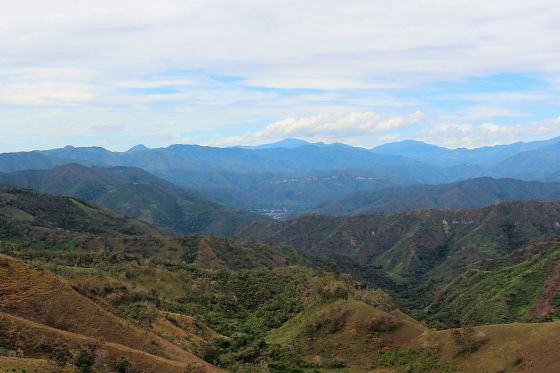 Beyond the river is Peru, maybe it is an asphalt.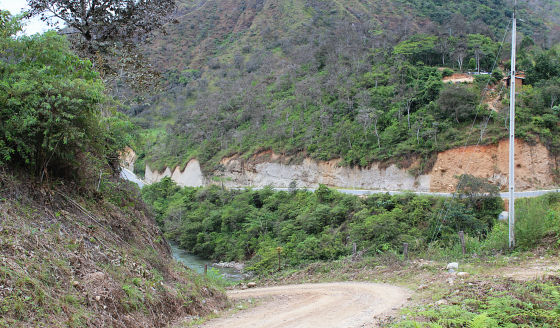 Surrounded by Peruvian girls at the border.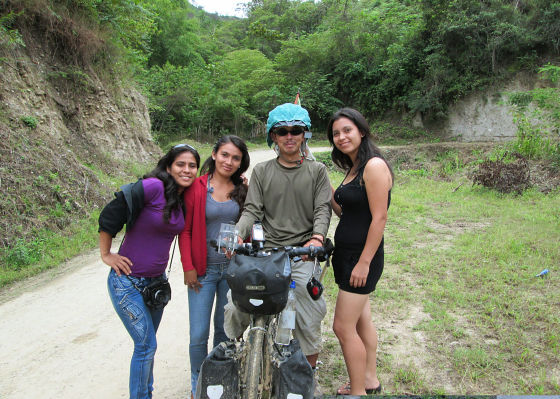 Children's secret base which was made in the dining room.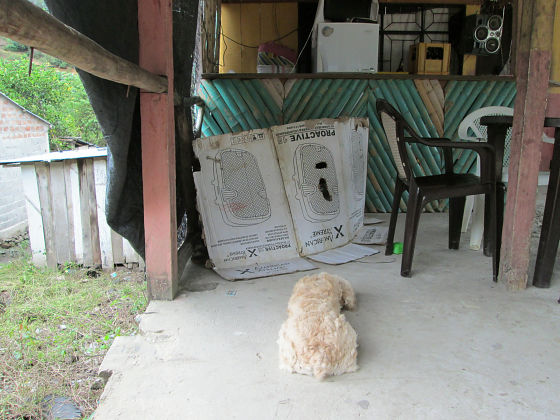 When I finished departing, finding lunch, exchanging money at the border where I finally arrived, my friend 's Japanese charida came.Yuta ItayaSynchronization of the United States that started Vancouver the same year. Since I was in contact, I am meeting in Cuenca, Loja, Ecuador. Although I had departed from Loja in the beginning, I stopped at the rain every day. I thought that it would be together in Sumba, I searched for an accommodation in the town, but I could not find it. Apparently it seems he was staying in a different place. I'm going to run with "I'm offline and I want to take a picture of running."

It was a very surprising pattern.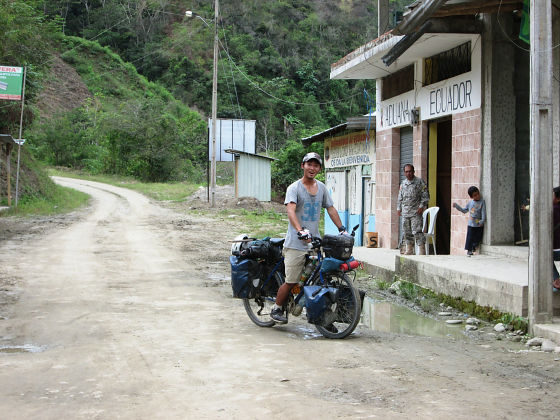 Border of Ecuador and Peru.



I crossed the bridge and entered Peru in 93 countries.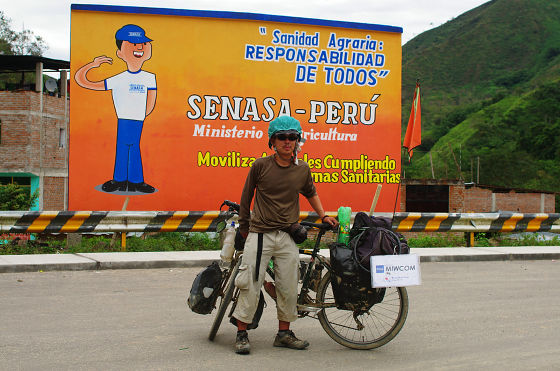 As you enter Peru the slope of the road becomes moderate. If it is a beautiful downhill it will not require a brake. However, the distance became longer by that amount, and it arrived after the dark in the town of San Ignacio where I was planning to stay. Although the tension has risen to the asphalt of the border, some sections are off-road. And unfortunately the level of living has fallen. The walls and wooden houses that did not see in Colombia and Ecuador appeared. I feel that such poverty is creating robbery aiming at bicycle travelers.

Yuta who runs avoiding landslides.



The gradient of Peru is gentle.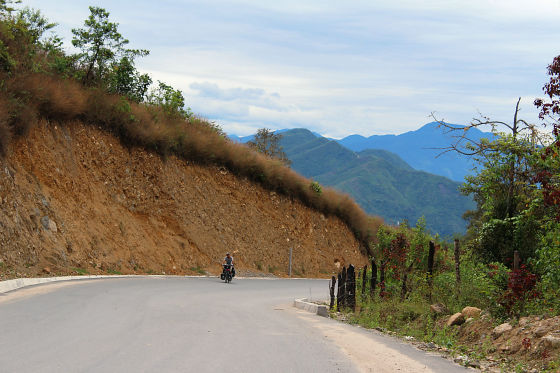 Pass through the village of the pass.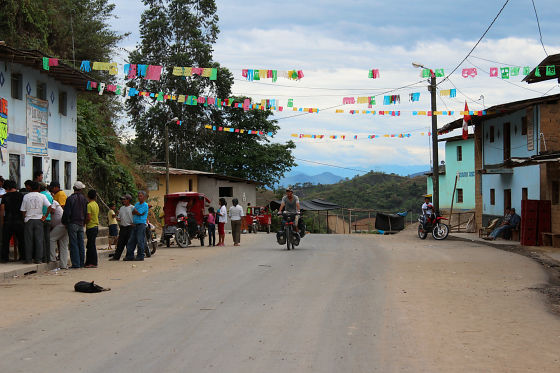 Children playing with bumping marbles.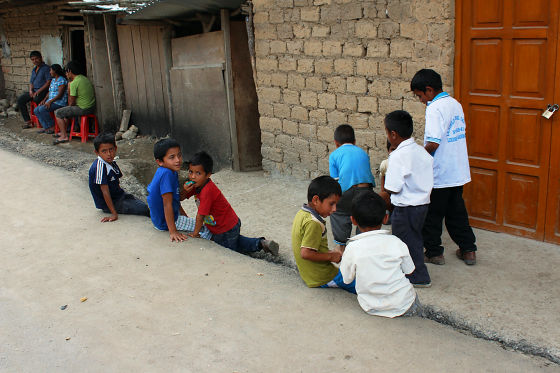 I am running in the city.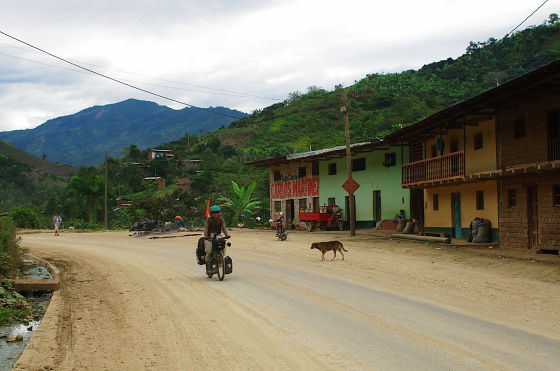 Yuta is behind you.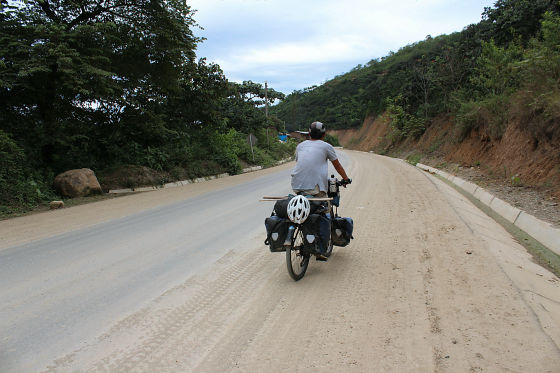 It would be nice to have a picture of a bicycle taken. It is difficult to be alone, so I can not easily get it.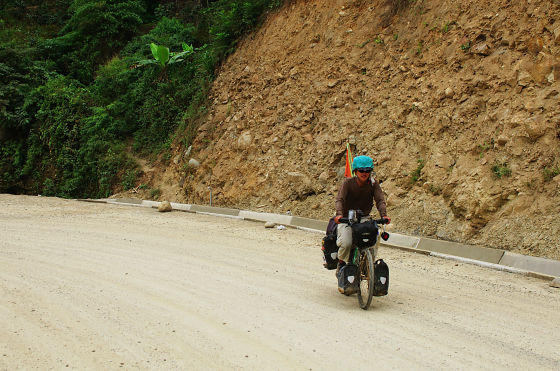 Strike the corner.



Miwa taxi and charrider.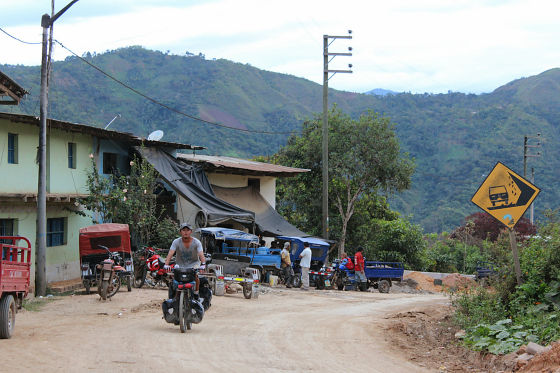 ◆ July 18 (6th day)
Before San Ignacio it was an asphalt. It is a place to expect that asphalt will continue ... because it heads to Jaen which is a big town from here, but it was different. Off-road to pass through the town of 1270 meters above sea level. Downhill from the pass of altitude 1400 m to 570 m followed by the river was also followed by offroad about 50 km since leaving the town. In addition to stopping, it stopped 4 times. This is not one side alternate traffic, it has been closed all the way, I was kept waiting for a long time. I plan to arrive at Jaen about 110 km this day, too, but it does not seem to be in time. "I will stay overnight when I find a hotel while driving," consulted, so the accommodation soon came out so we rounded it up earlier.

Leave the town of San Ignacio.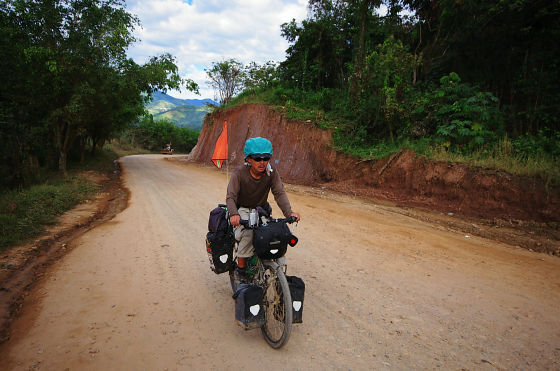 The road is narrow.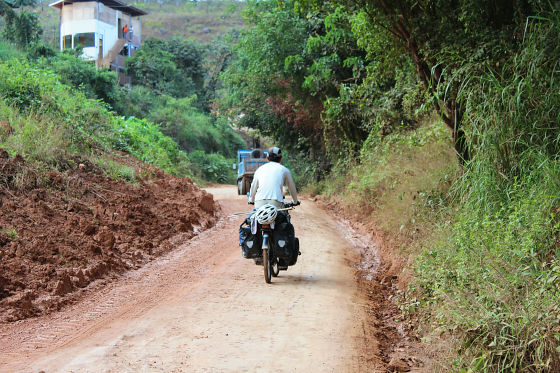 After a while it was going down.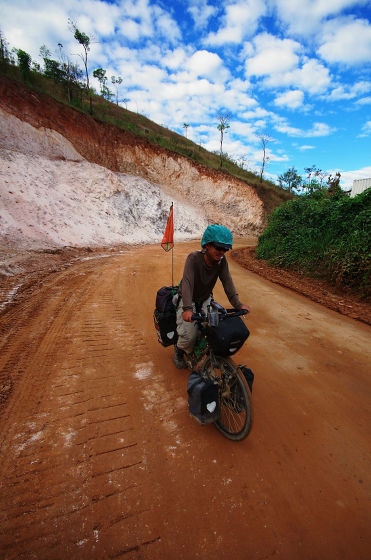 First road closure on the way downhill.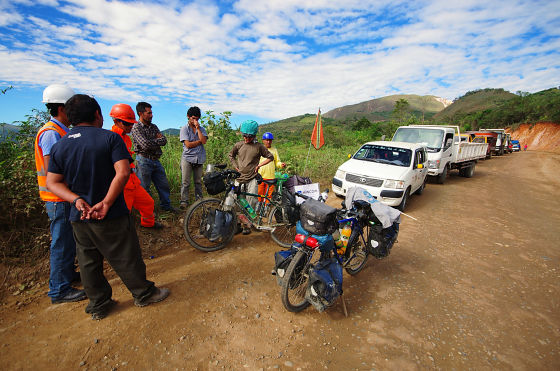 There was a way along the river after it went down. It is a flat place since Cali (Cali) in Colombia.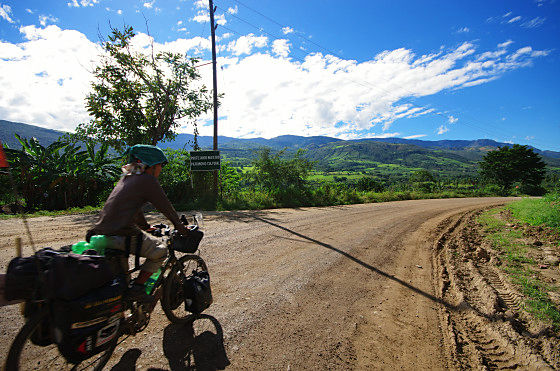 Also closed to traffic.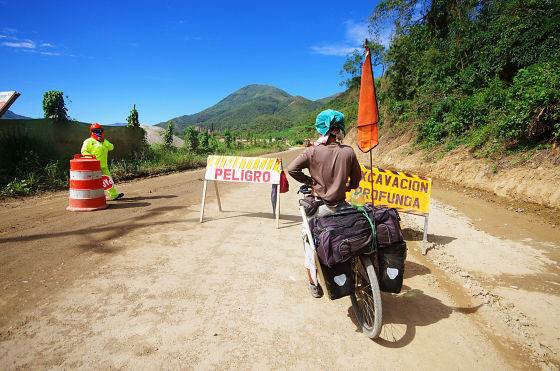 The terrain is calm.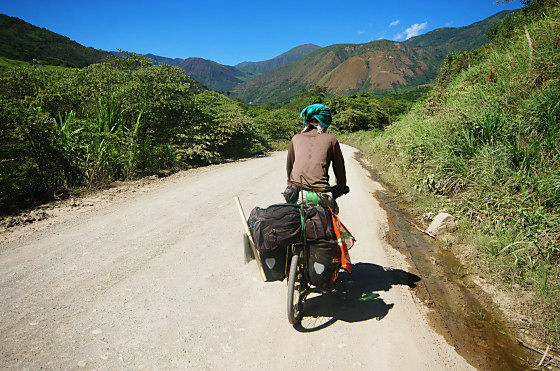 A river flows next to the road.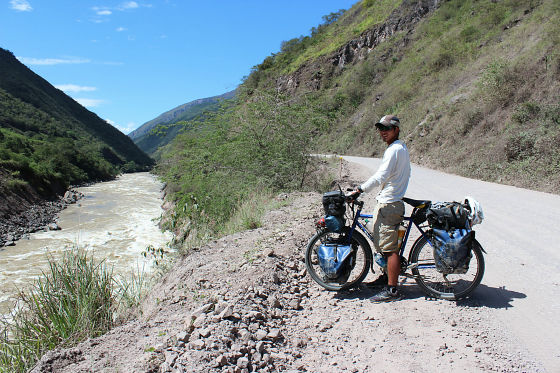 It is said that local people talk to the Amazon River.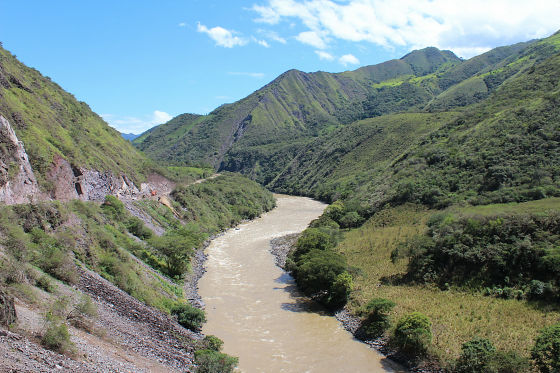 Finally to asphalt.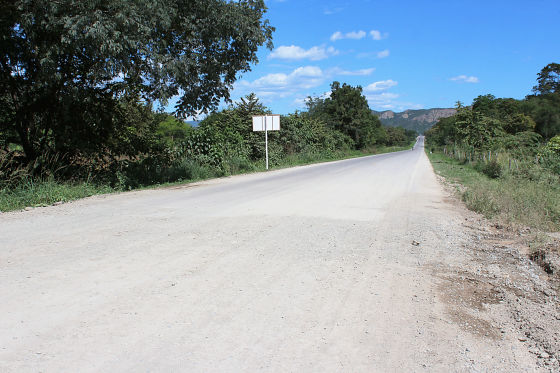 Break at a store.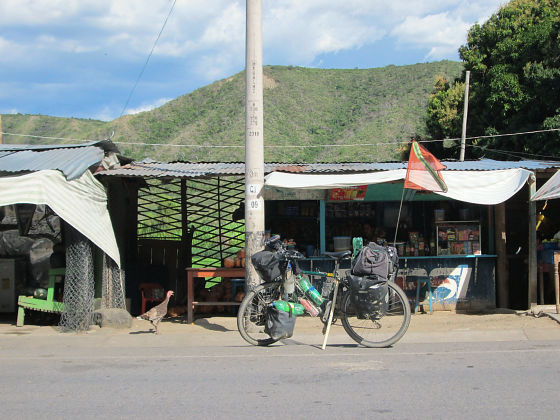 There was a cheap hotel in the 40 km village to Jaen.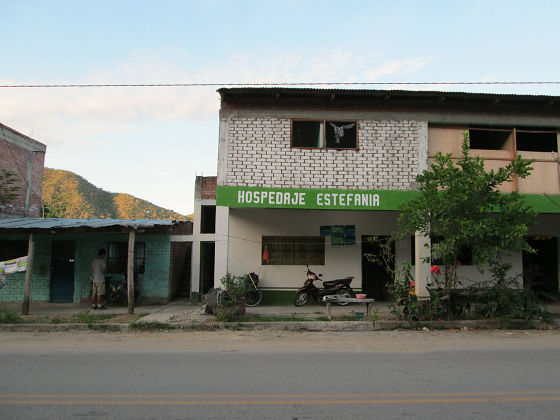 10 Sol (about 370 yen) and the lowest level in Peru. Because there is electricity and water supply, it is better than Africa.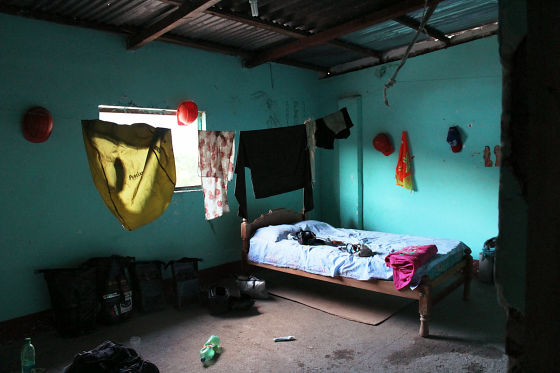 Because I had plenty of time, I cleared the bicycle mud in a nearby river.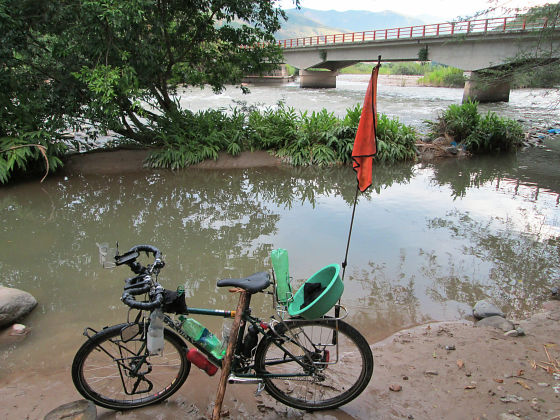 evening.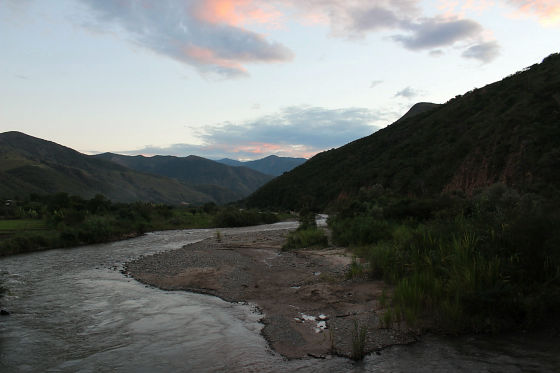 After entering Peru, it turned into rice crispy. It is a feeling close to Japan, so rice is delicious.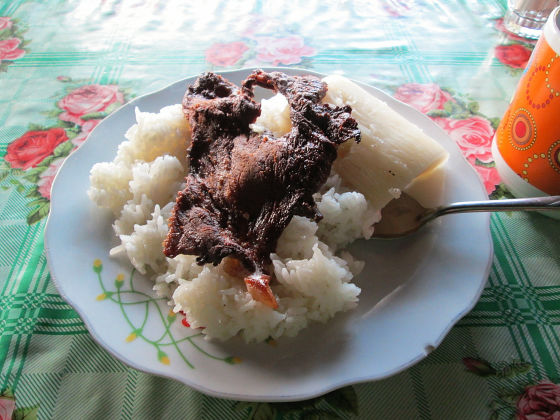 ◆ July 19 (7th day)
I ran about 40 km from my accommodation and arrived at Jaen late morning. We looked for a cheap hotel by themselves and secured a room with a reasonable Wi-Fi so far. Because I lowered the altitude to 700 m, the sun is shining strong and it hurts. However, it is saved to wash bags and shoes that are dirty off-road. It was a rush day after I left Loja, I finally got a breath after arriving in Jaen. It is the Andean Route complete finish.

Running from a refreshing morning.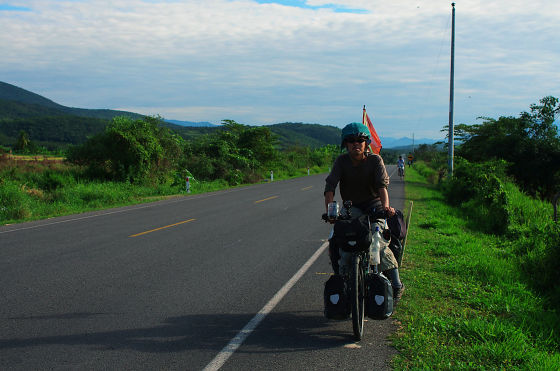 A rural scene that reminds me of Japan.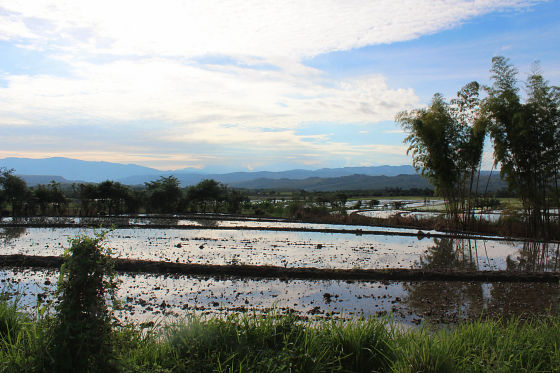 Plaza de Armas will be the center of Jaen.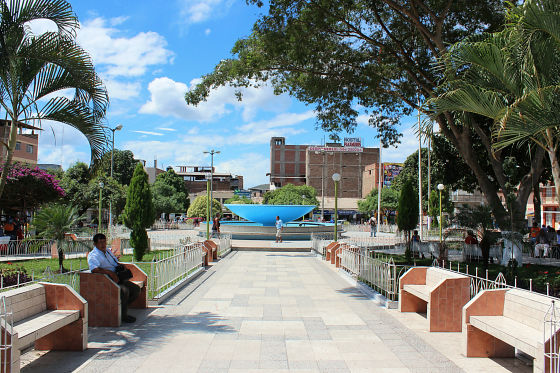 A cathedral like a cross section of an onion (cathedral)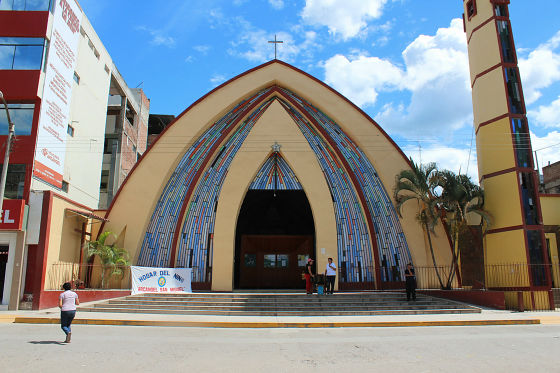 Swiss charrider who reunited in Sumba also arrived in Jaé late two days. He also said that "the coast seemed dangerous, so I chose the Andean route."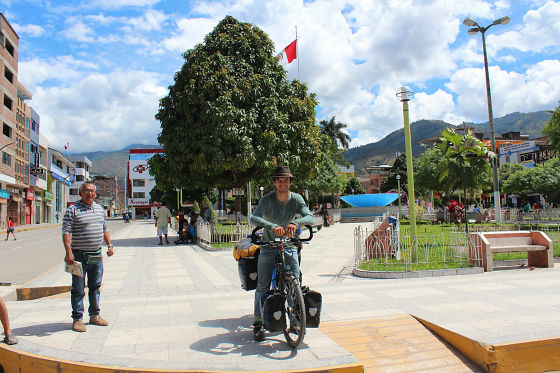 Whether you were doing extracurricular lessons or children who are energetic passed.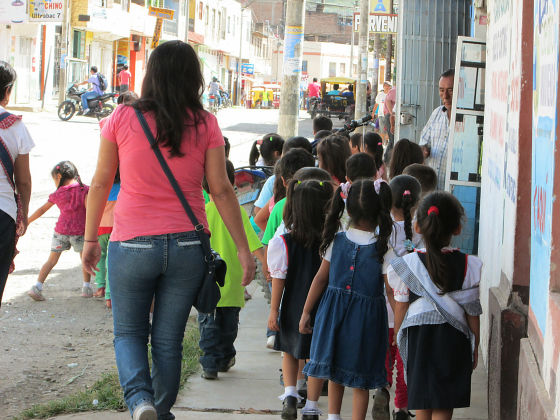 An aunt of a fruit shop who spoke a bit on the market.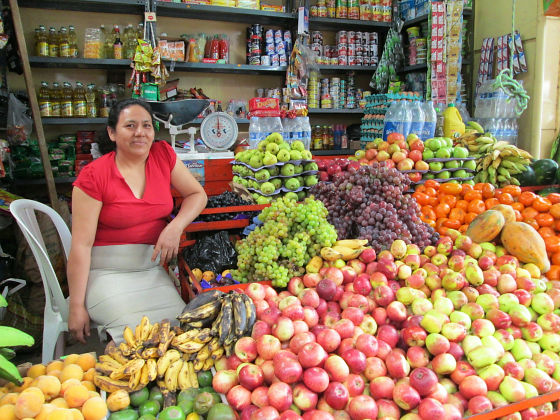 Passing through Ecuador, which took a month, Peru traveled.

◆ Summary
Paving from the time I left Loja until the first pass. From the pass to Bayayried to Palenda it is hard to run in a muddy, but the road after that was dry. Ecuador has a tight grade, but since there are lodging in Bical Bamba, Bayardried, Palenda and Sumba, if you connect the town, you can also do a reasonable mileage. It got rain after leaving Loja, but as the weather approached Peru in the dry season the weather was stable. When entering Peru the gradient will become loose, asphalt will come out so it will be easier. The downhill in the rain exhausts the brake shoes, so be ready. There are several places to cross the river so let's keep the waterproof measures solid. As the oil in the chain runs out, it will be locked with the pulleys of the transmission, so at that time please lubricate.

We greeted a lot with the people who travel along the Andes route. Including "Hello" to "let me pass through a bit." It was a natural place to do so. It has crossed over an unforgettable border.

(Sentence / photo: Takuya S. Narou Charriderman
Cycling around the world for a bicyclehttp://shuutak.com
Twitter@ Shuutak)