I turned on the application "Magical girl Sakura" which turns off the skirt and a full voice magical girl releases the memory and makes the battery last longer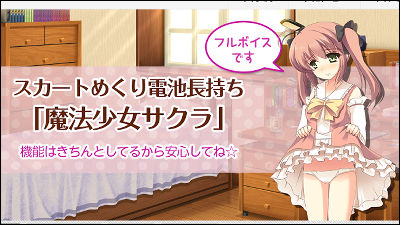 By turning off the skirt, you can stop all unnecessary applications at once The Android application that will last the smartphone's battery with three functions "memory release", "power saving setting", "application deletion" is "Skirt turning battery lasting "Magical girl Sakura"". It is a power-saving application, but I have seen a wide variety of pants and voices, but I turned around the skirt as I heard it, and on the contrary it turned out to be an application that seems to accelerate battery consumption.

Skirt turning battery lasting "Magical girl Sakura" - Android application of Google Play
https://play.google.com/store/apps/details?id=com.webclap.moe.moeLongBattery_sakura_normal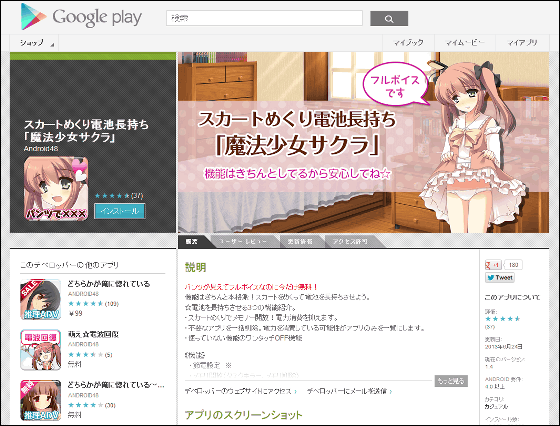 You can check the situation when actually releasing the memory by turning the skirt from the following movie.

Skirt turning battery Long lasting application "Magical girl Sakura" tried using - YouTube


First install the application.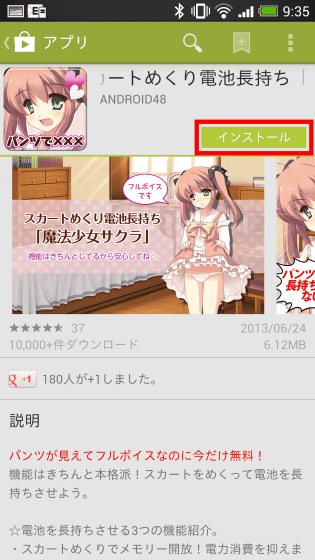 Launch the application from the home screen.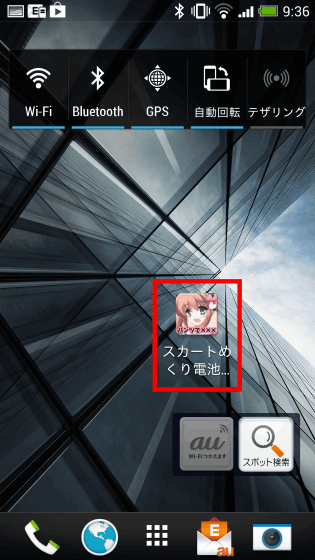 As soon as you start up, the voice of the Magical Girl Sakura flows, so be careful of the place when you start. Even if you close the application in a hurry, voice continues to flow. Tap "Release smartphone memory" button ......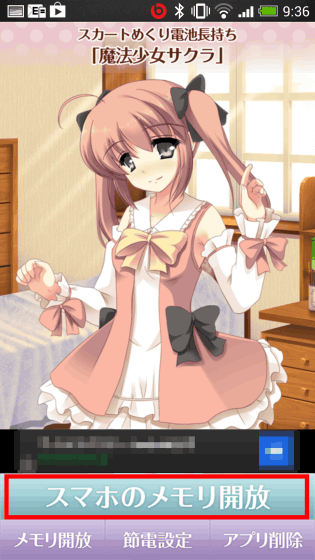 Displaying "Please turn over the skirt" with the voice "I want to do ?, well, my husband, it is etch." Swipe the skirt from bottom to top with your finger ...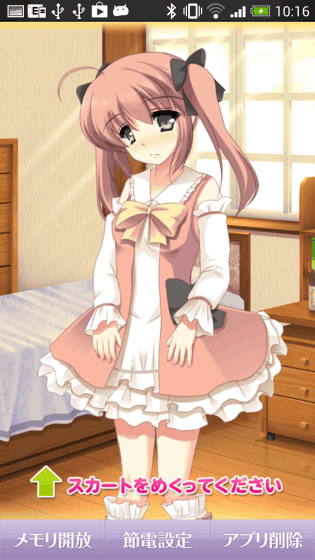 "Memory, are you releasing it? Please say it when you are done."



Swipe down to put down the skirt. "146 MB of memory was released" at the top of the screen was displayed.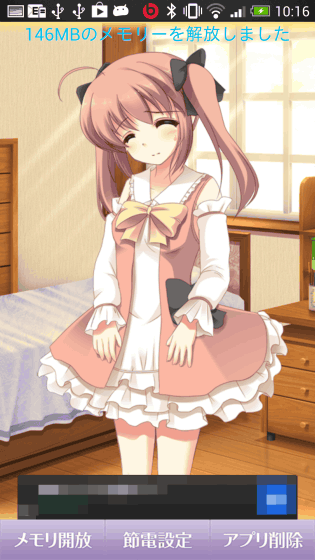 There are times when I am wearing a paper bag.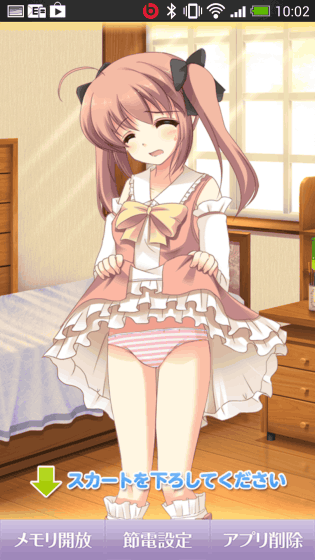 There are various other patterns, and there are plenty of variations with "There are abundant kinds of voice and pants contrary to imagination" in the user review of Google Play.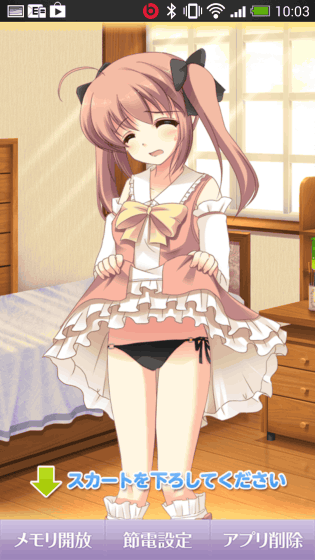 In addition to memory release, it is a function of "power saving setting" that you can perform Wi-Fi, Bluetooth, automatic synchronization, automatic screen rotation, GPS on / off with one tap, and set the brightness value of the screen with the slide bar.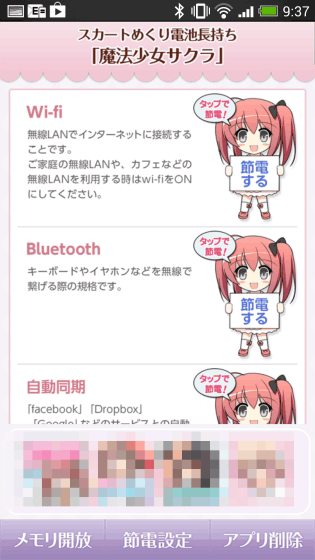 Tap this and feel like this.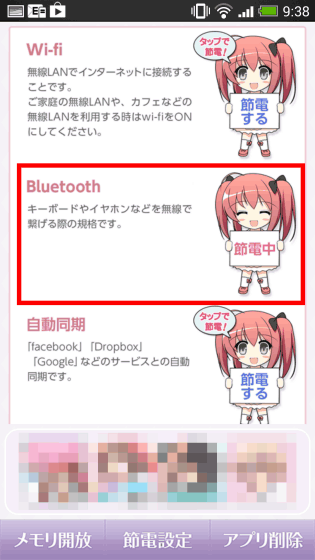 There is also a function called "application deletion" that enables you to list, select and uninstall applications that may use a lot of batteries.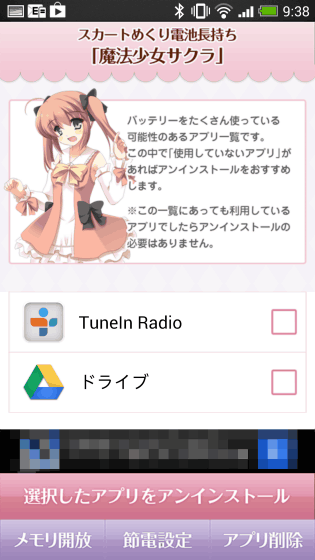 According to the sentence at the time of release, it means "batteries will not last long with pants!"