Cold pasta Jelly pasta with seafood delicious grilled with "Tanki crab, scallop Cold Cappellini" and all three others Taste Review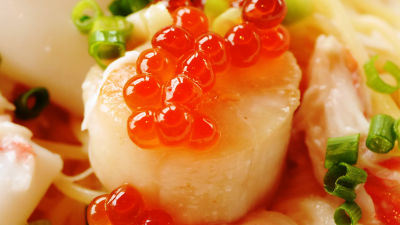 I will manage Sukiya etc.ZenshoJolly pasta of the series will release a new menu of summer from 6th June. In this time I went to the store and confirmed the taste that the dessert with Cappellini and Mango used plentiful seafood was released.

Fair Menu | Menu | Jolly Pasta - Pasta Specialty Store -
http://www.sundays-sun.co.jp/jp/menu/fair/

When I arrive at the store, I climb a fair menu as well as climbing.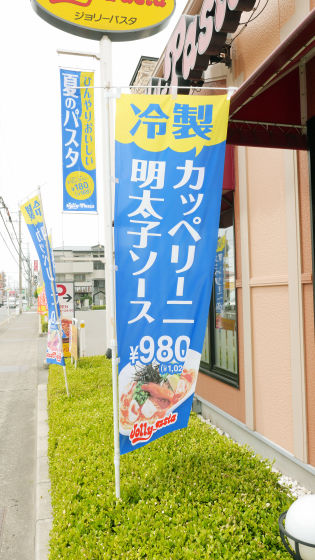 Because it takes time to visit lunchtime this time, it takes time until the menu you ordered comes out, so we will wait for a free soup.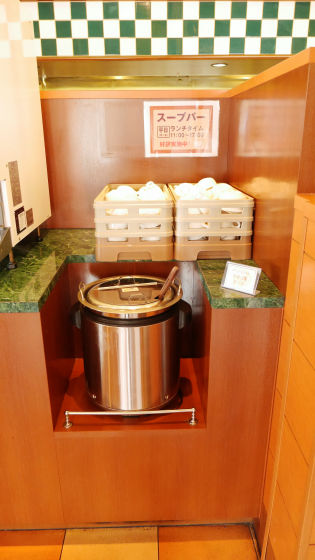 The soup is changed today and "Beef Consomme Mamo & Cheese" today.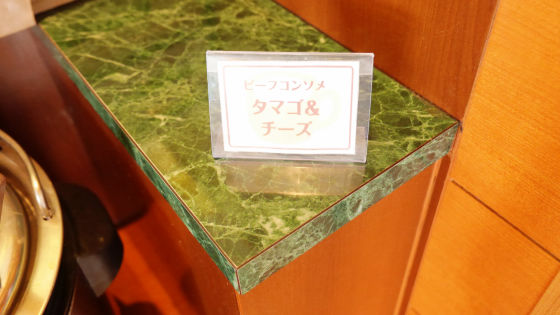 Self service is free to change, in short it is a trap that makes the tummy cha-cha to slightly improve the satisfaction by this. But dare to drink.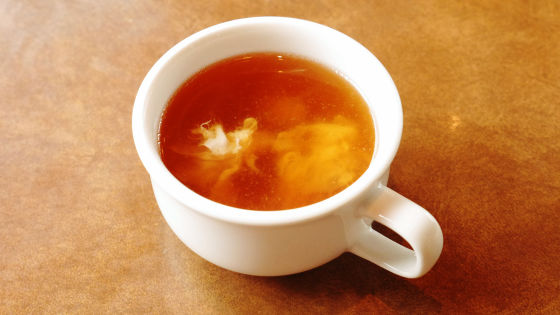 Because it is a soup of service, it tastes neither possible nor impossible. The taste of the consommé is weak, it is feeling that the flavor of cheese compensates for it.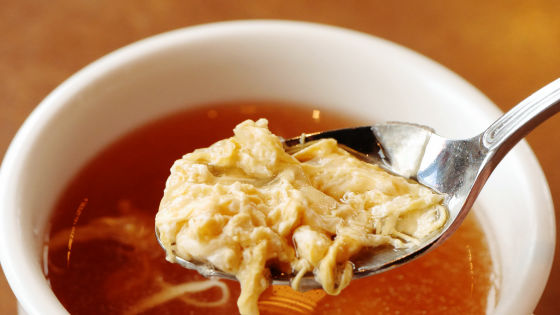 Pasta arrived after waiting for about 10 minutes. The back is "Sea urchin crab scallop cold cappellini (1344 yen including tax)", This side is"Seafood and mentaiko cold cappellini (1029 yen including tax)".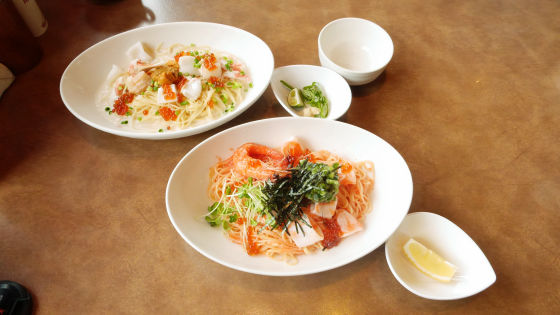 First of all, cold cappelini of seafood and mentaiko. Soy sauce and lemon accompany them.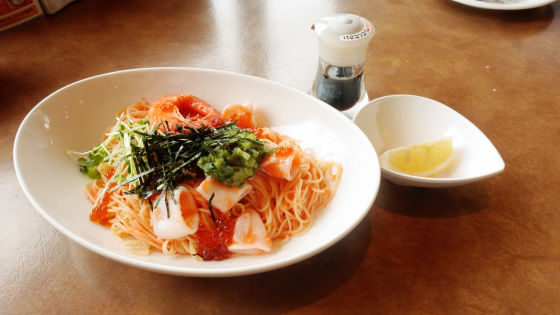 It is a cold Cappellini which is used luxuriously for fish and summer vegetables, and it is a mechanism to change the taste by mingle and lemon on the way.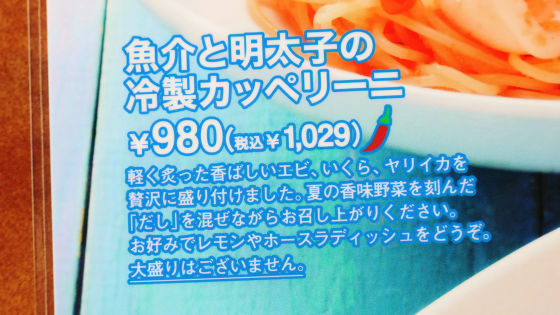 The flavorful vegetables' rice crackers and raspberries, and further chopped cucumbers are on board, and by properly mixing these, the taste is changed so that even if the amount is large, it does not get bored to the end.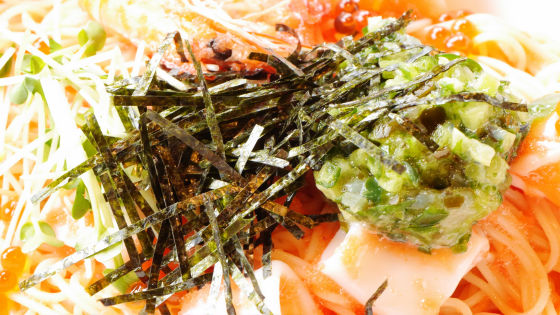 Ikura and squid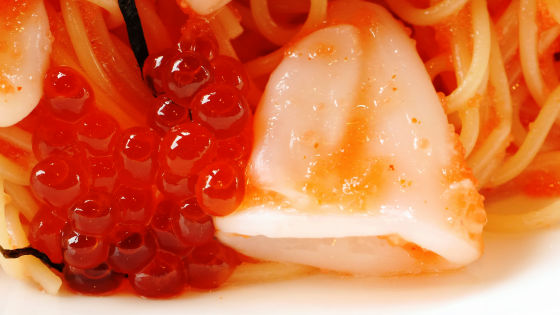 Shrimp with shell with mentaiko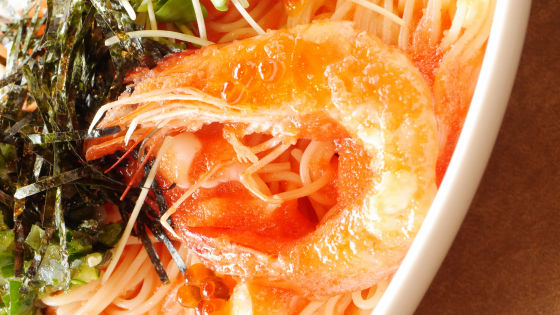 In addition, Mentaiko covers a lot of thin Cappellini instead of sauce. I will eat it at once.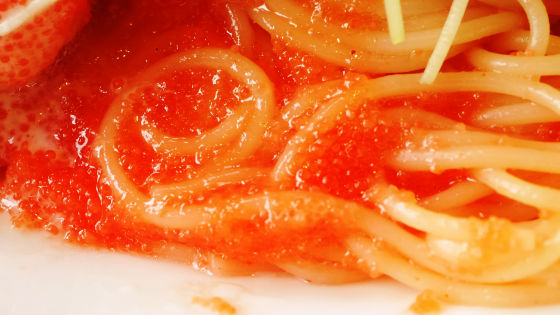 The taste of Mentaiko is strengthened considerably when it is not mixed sorbicles. It is not that it is naturally salty, but the whole is dominated by the taste of mentaiko too. Although compatibility with thin noodles is good, it is too strong Mentaiko.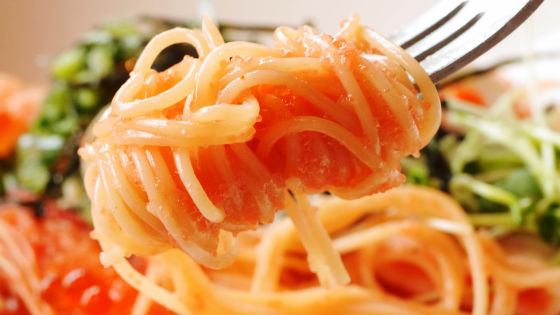 I will stir and eat.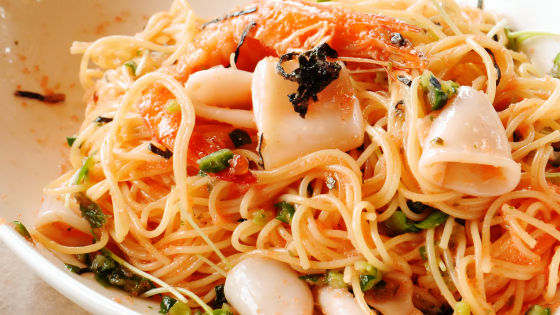 Although it tastes cucumber and cauliflow minced slightly when stirring, the center of taste is Mentaiko to the end.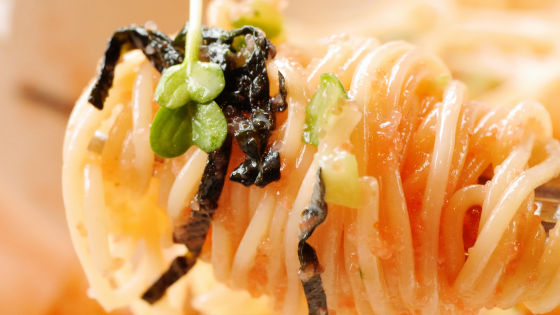 The shrimp which was burned for a while is a good texture made with prepuri.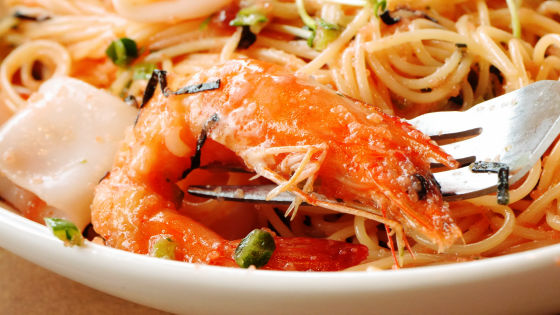 Squid also has a fresh texture like raw and is fresh.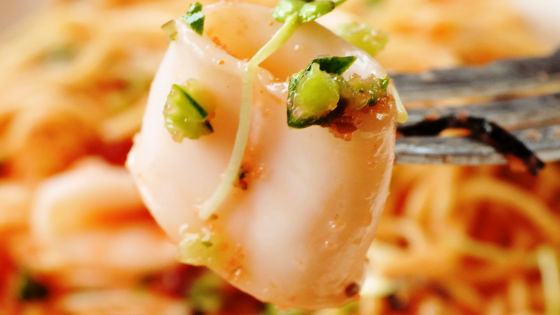 If you eat half as much as lemon ......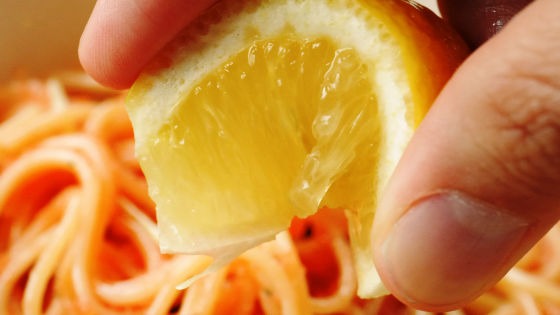 I will try applying soy sauce.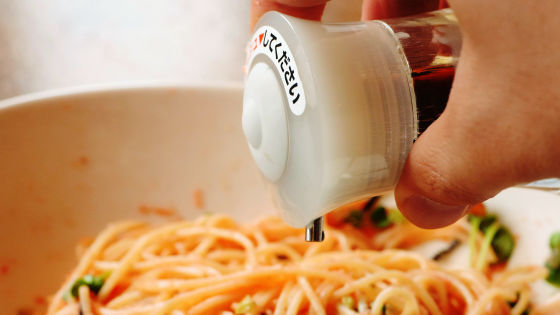 When lemon enters it adds sourness and it becomes a more summerlike and more crispy flavor, and it is not a mentaiko's one-sided flavor. If you do not like sourness it is recommended to put lemon on.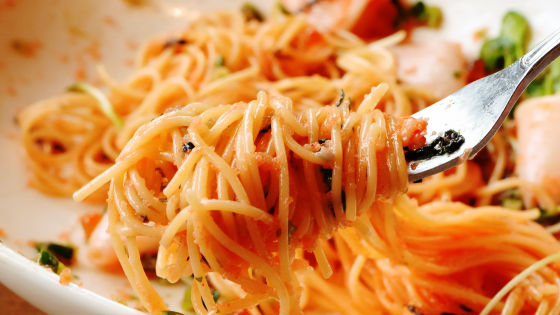 Next is a cold cappellini of sea urchin, crab and scallops. It was passed as "Please like seaweed as you like," but it seems that it was used for cold capellini of seafood and mentaiko.



It is possible to enjoy a change in taste by mixing three kinds of condiments with cold cream pasta using five types of seafood.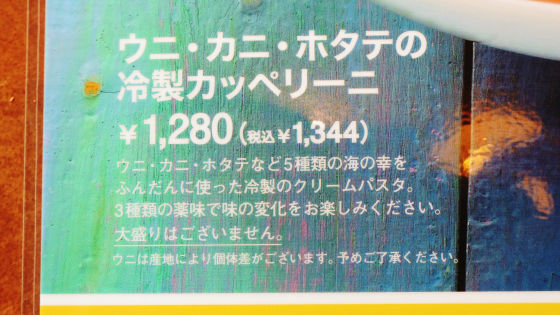 Three kinds of condiments are included: Sushi · Ooba · Horseradish.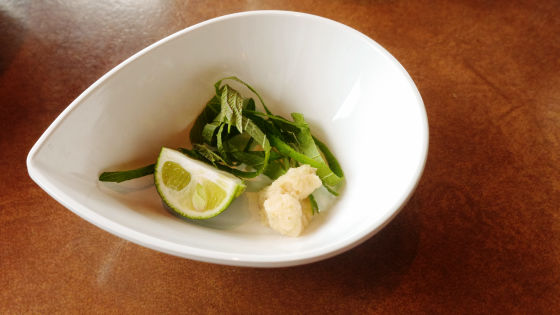 Large grains of sea urchin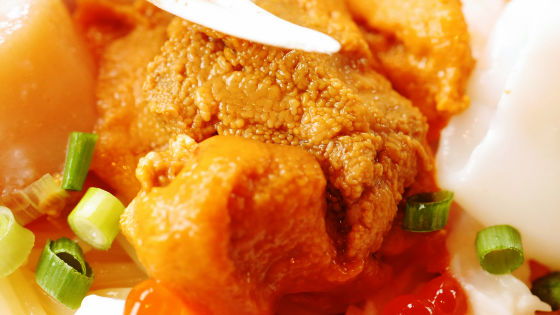 Ikura and scallops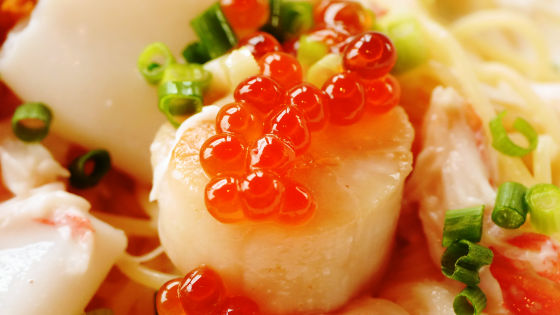 squid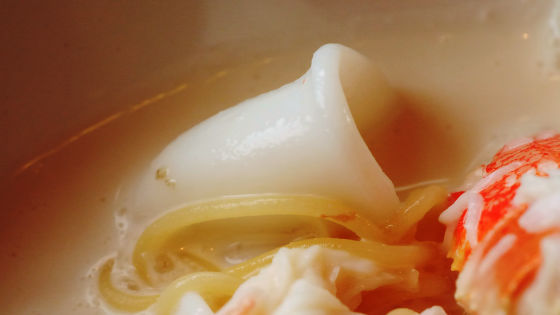 Crabs are provided even with the nails attached, making it gorgeous.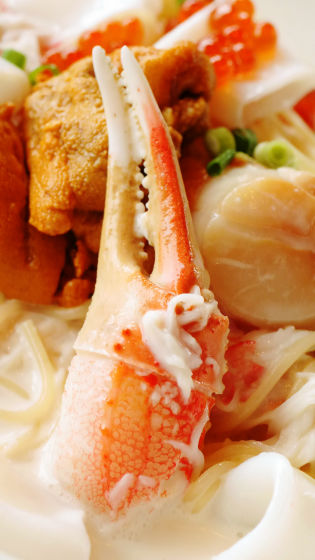 Cream soup is not much oil and noodles are soaked. I will eat it before it grows.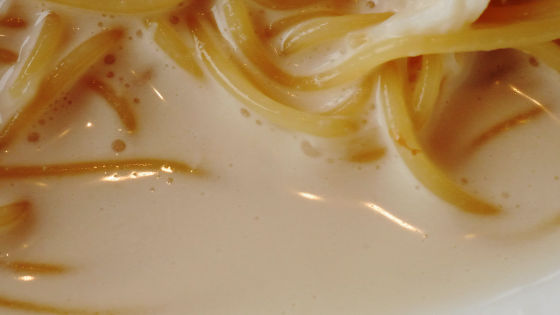 Because seafood is being used in large quantities, it is a taste that focuses on seafood mainly not having too much milk fat content, while feeling the taste and richness of fish and shellfish as smoothly as possible. Although it has a strong umami, it is not a heavy taste, so it also works well with narrow capellini. Even if you eat with Ikura, you can enjoy the taste of Ikura and enjoy a different taste.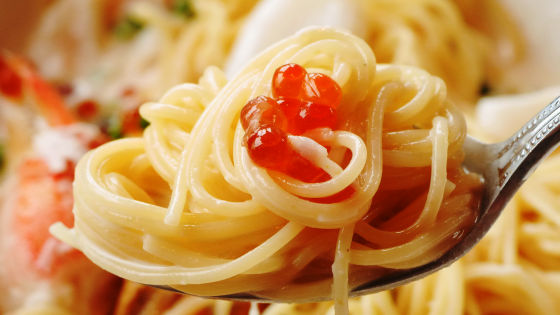 Cupy sea urchin is also excellent with cold pasta.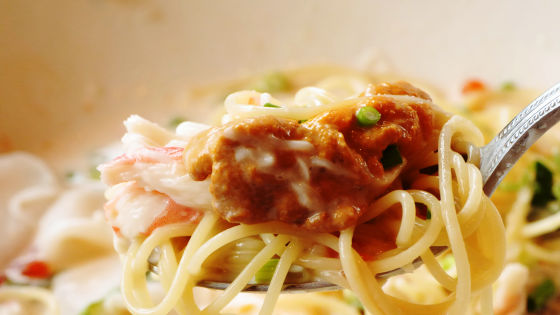 There are also crabs. I feel it is high if it is a menu exceeding 1,300 yen in pasta but this kind of luxurious ingredients are contained and it is a notch above menu that I can not eat at home for a while.



Even more with ...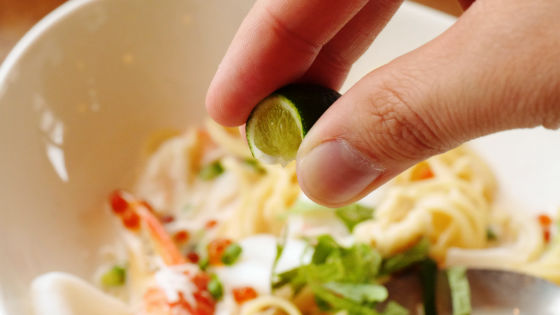 Let's mix the big leaves and horseradish.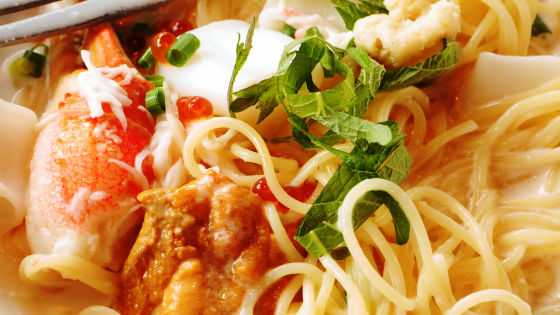 Although the taste does not change greatly to such extent, although the taste does not change to a great extent, the refreshing sensation of rice and leaves, moderate harshness of horseradish, although not as good as wasabi, adds to the summer-like taste rather than a bit sour and sour.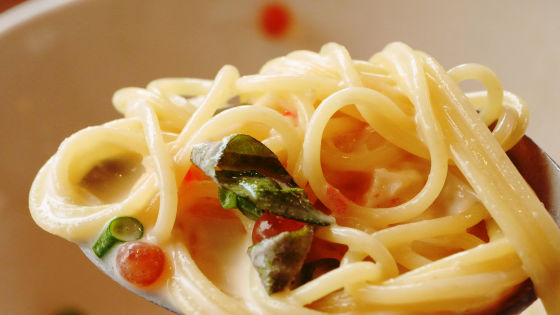 Lastly I will eat while scooping out. This soup can be drunk because salt is not so thick.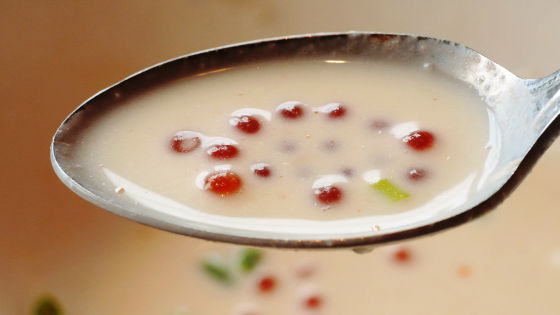 Last is "Smooth mango and thick vanilla (399 yen including tax)We ordered.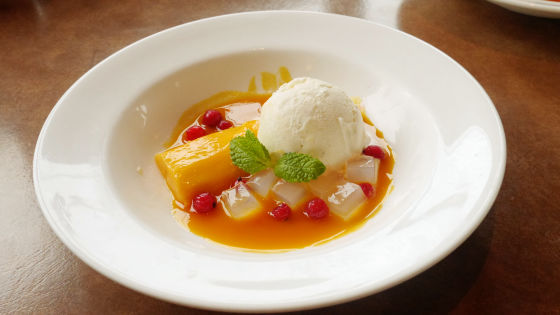 With ripe mangoes with ice cream with vanilla beansCroseilleAnd tropical dessert with nata de coco entered.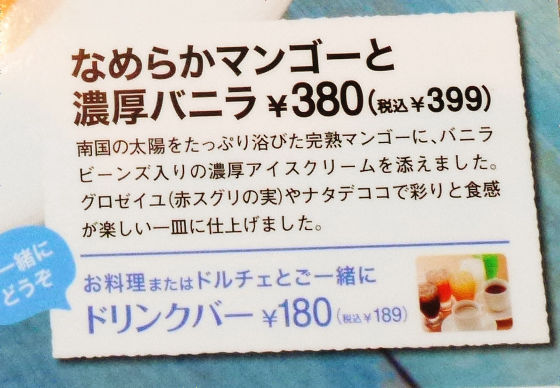 Mango cut to a large extent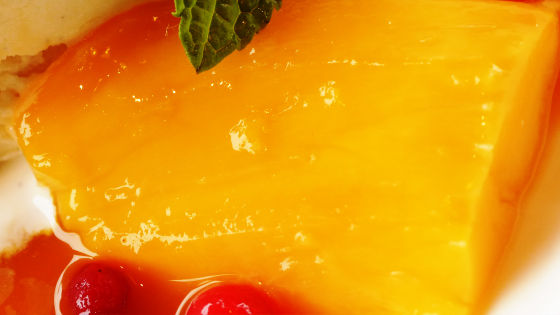 Peppermint and Nata de Coco and Croseille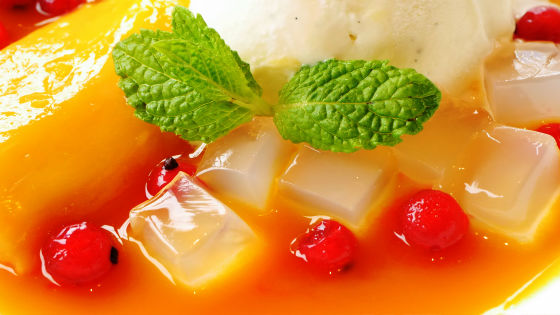 Vanilla beans in black vanilla ice cream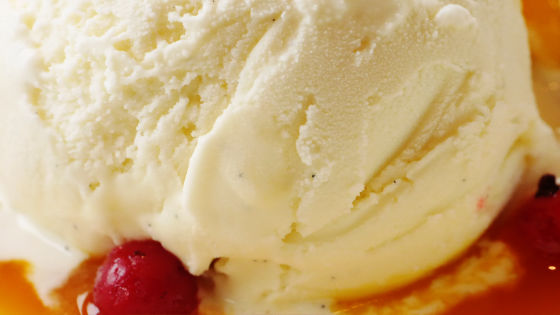 With a feeling that it does not come heavily in the splitting of sweet things, the sourness of Crozsey enhances sweetness and you can enjoy the crispy texture of Nata de Coco. I can feel the attention to vanilla but impression that it is not enough for richness.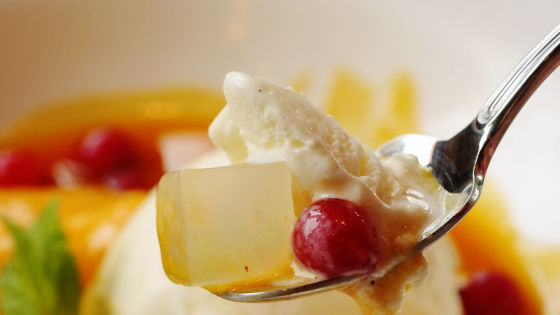 This mango is sweet and strong in Irwin kind which is said to be Apple Mango, and it is about 400 yen if you usually buy it at supermarket. There is a great sense of value with a price of 399 yen in one dish of dessert with such big mangoes.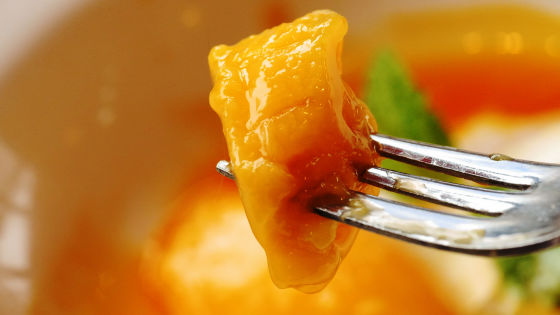 Both menus are menu for the summer only, so it is recommended when you want to eat a cold menu.