"Colourco.de" that makes it easy to create color codes and color schemes frankly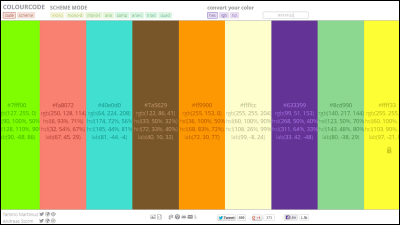 In addition to saving the color scheme created by PNG file, it is possible to save up to the color code with LESS file as well as to create a color scheme by moving the cursor to move the cursor to incrementally increase the colorColourco.de"is.

Colorour.de - find your color scheme
http://colourco.de/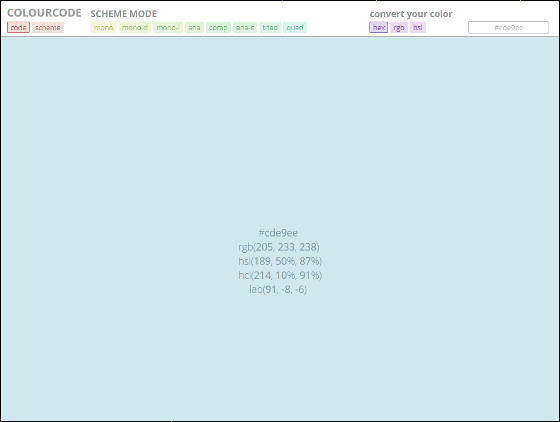 Usage is as simple as moving the cursor on the color. When you move the cursor vertically, the brightness changes and in the middle a color code and four color models of RGB, HSL, HCL, LAB are displayed.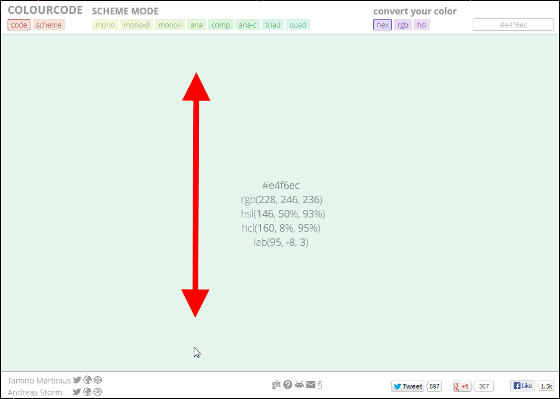 Moving horizontally changes the color tone. Although saturation can be changed by scrolling, it can be adjusted with "Shift + up and down arrow" for mouse and touchpad that can not be scrolled.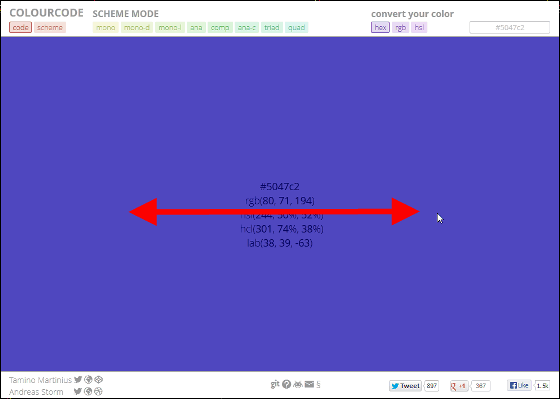 When you click on the color you want, the color is saved and the screen becomes two. You can adjust the next color on the screen that appeared on the right side.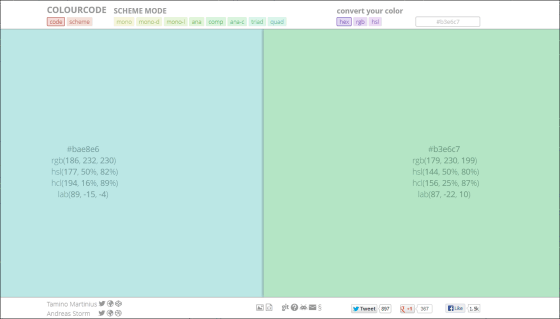 To save a specific color click the Save button at the bottom of that color. In addition to saving color samples in PNG format, it is also possible to save color codes themselves with LESS files.




If you want to save not only a specific color but all the colors displayed on the browser, click the save button in the place where the tool is lining up.




Click "OK".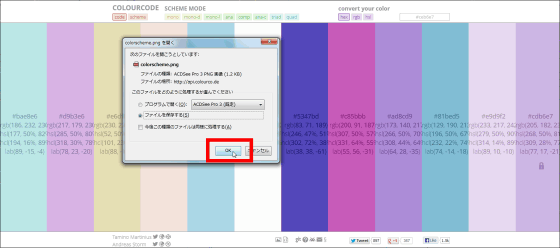 The PNG file was saved like this.



If you want to delete the saved color once, click the trash can mark.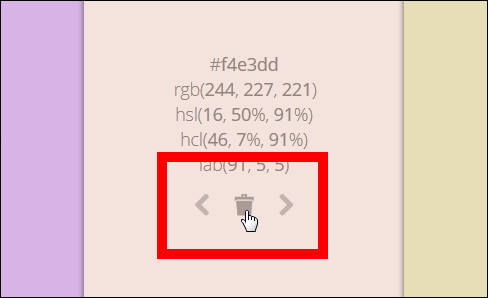 By clicking on the arrow you can change the color and arrangement of the left and right.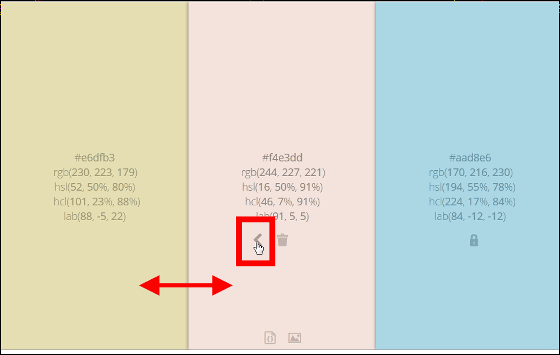 You can also specify the color code from the text box on the upper right.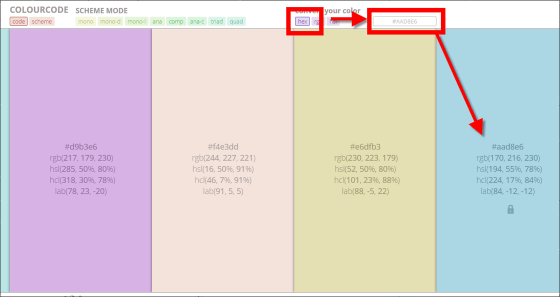 If you specify a color code, the new color is locked, so change the color with the cursor before unlocking it.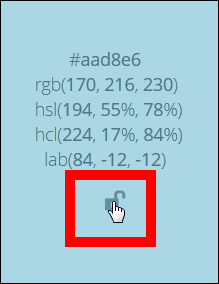 Also, for those who say that it is troublesome to create colors by themselves, it is also possible to create color schemes automatically based on the original colors using the "scheme" button.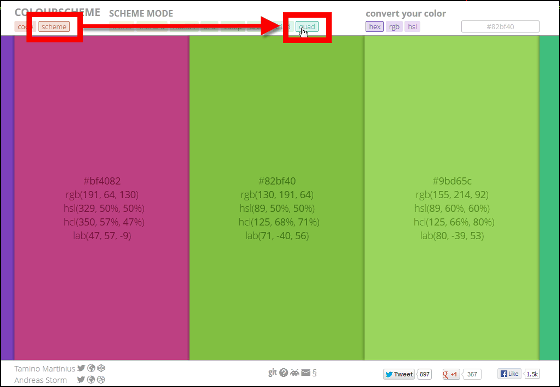 When you do not know how to use it, you can check it from the question mark at the bottom of the screen.




In addition to this, "Ctrl + Shift" allows you to display how to operate with shortcuts, it has become a very simple and easy-to-use color scheme tool, and it seems to be useful when doing website and product design.