Free software "WindowsPager" that can work with ease using four virtual desktop screens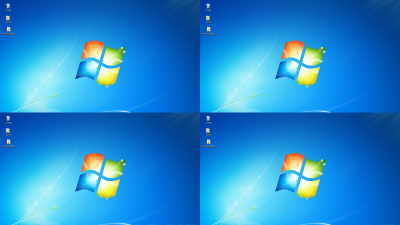 Open source free software that makes it easy to see and work easily by separately using 4 virtual desktop screens even when opening a large number of browsers and words without using a multi monitor "WindowsPager"is. It is unnecessary to install, you can move the window to another virtual desktop, and shortcut keys are also provided.

About downloading from the operation method from the following.

WindowsPager
http://windowspager.sourceforge.net/

Click "Free download" at the bottom of the above site.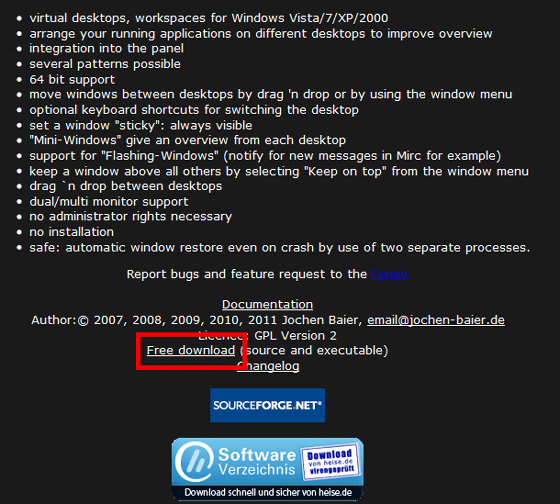 Click "Download".




Download the downloaded ZIP fileExplzhSince it uses the 64 bit version of Windows here, it unpacks it, so start "64-bit version" windowspager.exe ".




The operation screen for switching the screen to the task tray is displayed.




To change the screen, just click on the screen to switch. It is also possible to switch using the keyboard with Ctrl + Windows key + left and right arrow keys.




Try changing the desktop screen you are working from to another desktop screen ......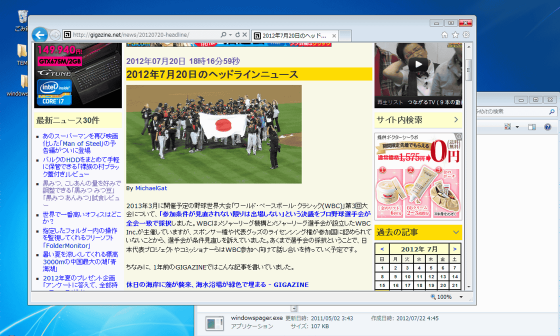 To the desktop where the window is not open like this. You can start a new work without closing the window you were working with.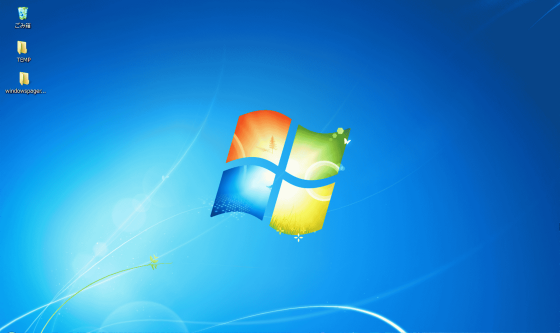 If you want to move a specific window onto another virtual desktop, right click on the title bar part at the top of the window and click the virtual desktop you want to move ("Move to Desktop 2" here). To move using the keyboard, it is possible to activate the window and move it by pressing Ctrl + Windows key + Alt + left and right arrow keys.