Antivirus software ranking for Windows 8 January / February 2013 version, which is the strongest software?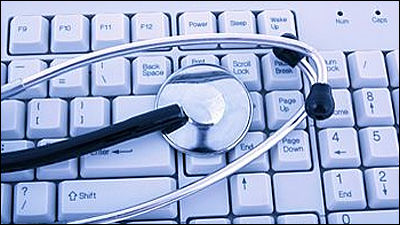 ByIntelFreePress

AV - Test investigating the performance of anti - virus software announced the ranking of anti - virus software compatible with Windows 8 for the first time as a result of January - February 2013. Microsoft's installed by defaultWindows Defender 4.025 softwares are targeted on the basis of.

AV-TEST - The Independent IT-Security Institute: Jan / Feb 2013
http://www.av-test.org/en/tests/home-user/windows-8/janfeb-2013/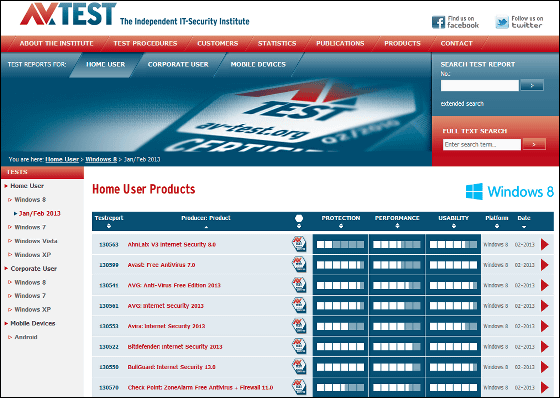 The following 26 products were targeted anti-virus software. The link destination is the latest version product, it may be different from the version at the time of the test.

·AhnLab: V3 Internet Security 8.0
·Avast: Free AntiVirus 7.0
·AVG: Anti-Virus Free Edition 2013
·AVG: Internet Security 2013
·Avira: Internet Security 2013
·Bitdefender: Internet Security 2013
·BullGuard: Internet Security 13.0
·Check Point: ZoneAlarm Free Antivirus + Firewall 11.0
·Comodo: Internet Security Premium 6.0
·ESET: Smart Security 6.0
·F-Secure: Internet Security 2013
·G Data: InternetSecurity 2013
·GFI: VIPRE Internet Security 2013
·Kaspersky: Internet Security 2013
·Lavasoft: Ad-Aware Pro Security 10.4
·McAfee: Internet Security 2013
·MicroWorld: eScan Internet Security Suite 14.0
·Norman: Security Suite Pro 10.0
·Panda Security: Cloud Antivirus FREE 2.1
·PC Tools: Internet Security 2012
·Qihoo: 360 Antivirus 4.0
·Symantec: Norton Internet Security 2013
·Tencent: PC Manager 7.4
·Trend Micro: Titanium Maximum Security 2013
·Webroot: SecureAnywhere Complete 8.0
·Microsoft: Windows Defender 4.0

Checks are "defense power" against malware including viruses, worms, Trojan horses and the like, "performance" on how average the computer has on average during daily use, "usability" when using software It was done on three items.

It is Windows Defender 4.0 which was supposed to be the reference line and it is like this. The defense power seems to be somewhat problematic 2 points out of 6, but the performance is 3.5 / 6 and standard level, usability is full, totaling 11.5 points. Since "it can withstand minimal practical use if there are ten points", that level is clear.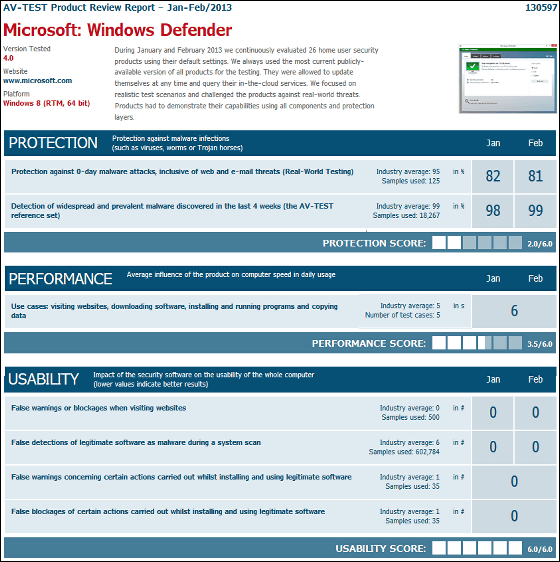 In the past, some points were too low and some software did not receive the certification from AV - Test, but this time we were able to get all the software certified.

Among them, the highest total score was Bitdefender, earning 17 points.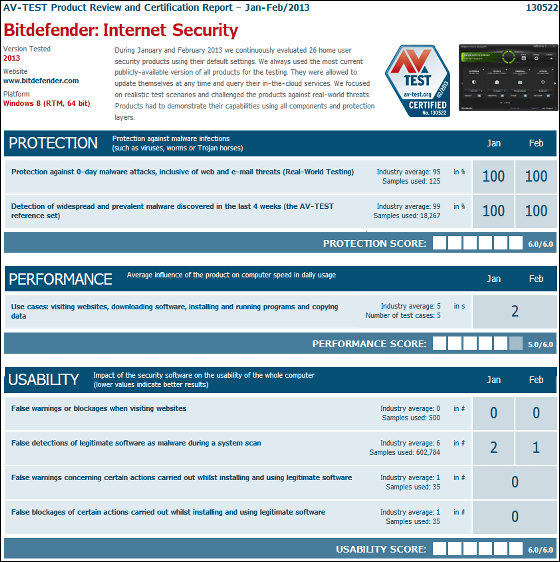 The second place is BullGuard. It is 16.5 points which is 0.5 point difference from Bitdefender.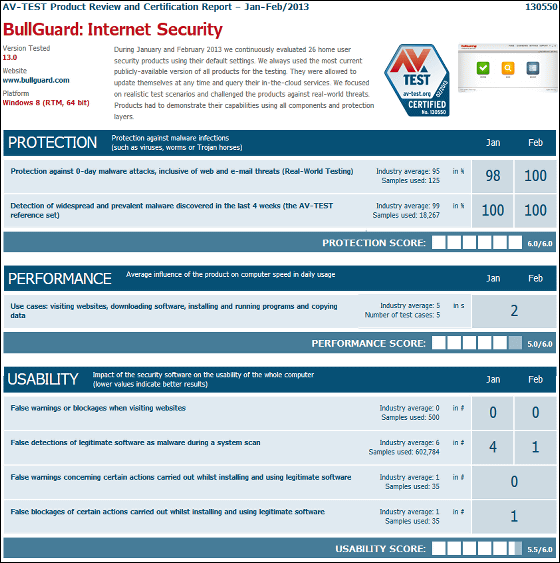 The third place was Kaspersky with 16 points.