Announce the results of company verification for those that Microsoft Security Essentials failed to qualify for testing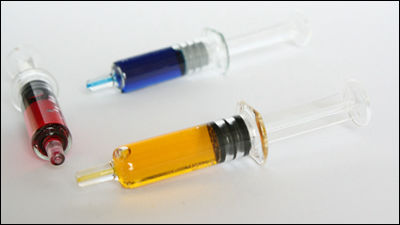 ByI woz ere

Microsoft's antivirus software "Microsoft Security Essentials"ButI was unable to obtain the certification by the test by the third party organizationAbout the matter, Microsoft has verified it in-house using samples and announces the difference with the result of AV-TEST.

Key lessons learned from the latest test results - Microsoft Malware Protection Center - Site Home - TechNet Blogs
http://blogs.technet.com/b/mmpc/archive/2013/01/16/lessons-learned-from-the-latest-test-results.aspx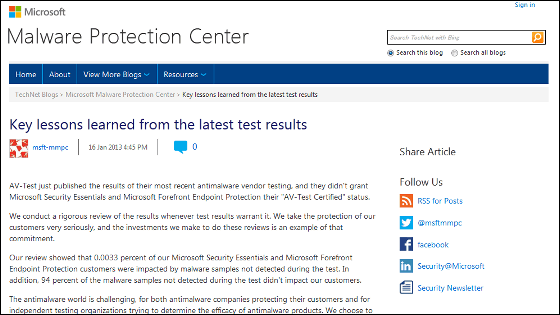 Microsoft Security Essentials Fails Antivirus Certification Test For Second Time In A Row; Microsoft Disputes The Results
http://www.ibtimes.com/microsoft-security-essentials-fails-antivirus-certification-test-second-time-row-microsoft-disputes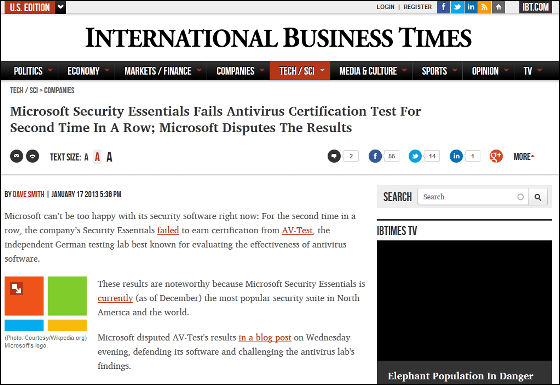 AV-TESTIs an independent IT security research organization that collects about 20 antivirus software, such as those distributed free every two months and commercially available items, and is testing its abilities.

If you meet the criteria, you will get recognition "AV-TEST CERTIFIED"Tests conducted in September and October 2012Of the 24 types of software, only Microsoft Security Essentials can not pass the test, on January 14Test results of November and December 2012 announcedOnce again, Security Essentials could not be accredited with AhnLab's "V3 Internet Security 8.0", PC Tools "Internet Security 2012" as well.

In the latest result of AV-TEST,Zero-day attackMicrosoft Security Essentials' score of detection and removal of malicious malware, especially like doing it, was 72%. However, according to Microsoft's program manager Joe Blackbird, when I verified it in-house, 99.997% was detectable. Also, it seems that a number that is significantly different from "AV-TEST" also appeared on "resistance to recently popular malware" performed using 216,000 samples.

A brief summary of Microsoft Security Essentials score by AV-TEST by Microsoft. 6.0 is full and 5.5 points are on "Usability", but only 1.5 points for "Protection".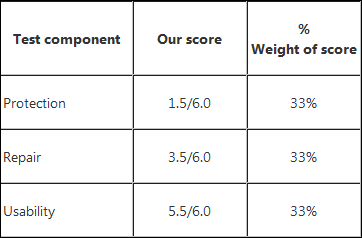 A breakdown of 1.5 points is here. Detection of malware that carries out zero-day attack can not detect 28% out of 100 samples, 0 point. The detection against the recent malware spread in the past two or three months also scored 0 points because it missed 9% out of 215,999 cases. It was 1.5 point, because it was able to detect all 5000 malware detections that have already become common.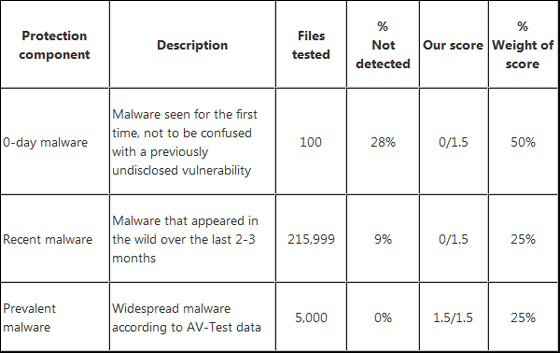 About the difference in the result, Blackbird said that AV-TEST pointed out many obstacles and shortages at the 2012 AVAR (Institute of Researchers Association in Asia) security conference "Daily progress It is difficult for independent organizations to devise tests that are compatible with the real world against viruses and malware that we do. " However, the results by AV-TEST are also very valuable and acknowledging that it will be an aid to the company's technological progress, "We will make the portion of 0.003% that we could not detect in the future zero I promise to do that. "