Keimitsu Amemiya co-directors appear at the spin-off theatrical version "Fang Wol Gaiden Flute's Whistle" produced by two female martial arts players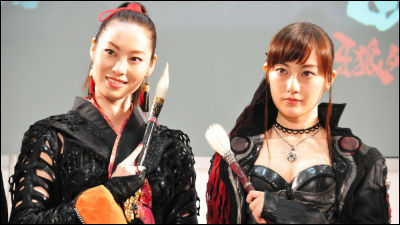 A movie released from July 2013Fang Wolp Taobu Musical Flute"A production presentation was held in the Tokyo International Anime Fair 2013. This work is an episode after the second TV series "Fragrance ~ MAKAISENKI ~", not the Saejima steel fang which is the main character so far, but the main character of Nami and Flower of Magical Wisdom Teacher Spin - off work. At the press conference, the original and total directorKeita AmamiyaMr.,Akira OhashiDirectorYasue SatoMr. FlutteringMatsuyama MaryHas appeared.

Theatrical version "Fragrance ~ Melody noises" in July 2013 Roadshow
http://garo-project.jp/TOUGEN/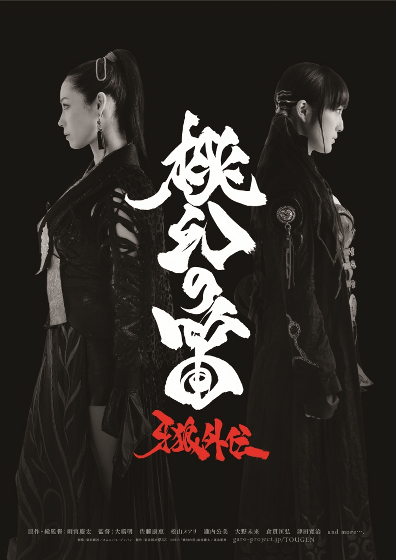 Special effects drama "Fragrance "Will be television special at the end of 2006 after the first series was broadcast on television in October 2005 to March 2006, theatrical version of the full-length 3D in 2010, television second series in 2011, even 2013 In February the second edition of the movie "Fragrance ~ Soukanonomoru ~It is a work that is receiving hot support of fans, such as being released.

The story of the hero · Saejima Steel Fang so far ended with this second edition of the movie version, and from April a television series with a new main character set "Fragrance ~ Who illuminates the darkness ~"The broadcast has been decided. This time, the movie in which the production announcement was made is the story that the two false teachers were in the "northernmost forest" ... when the steel fang was fighting in the "promised land" ....

Original · General Director Keita Amamiya (Amemiya):
At the beginning, I announced that "Mr. Sato and Mr. Matsuyama will go out" without giving up a title, but as you expected, I am pleased to be able to make this character's spin-off work.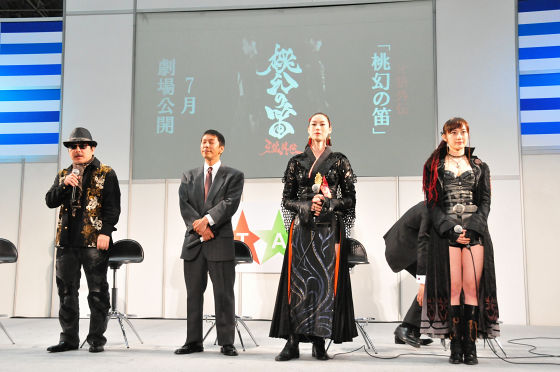 Moderator:
Director Ohashi will become the first director work through the action director of the Falcon series.

Akira Ohashi (Ohashi):
In the first "False War GARO>" participated as a stuntman, becoming an action director from "Familiar ~ MAKAISENKI ~", the movie "Fragrance ~ Soukanonemura ~" When I was filming "Next, I'm supervised" I was surprised if it was surely a joke, if it was shed, I was surprised.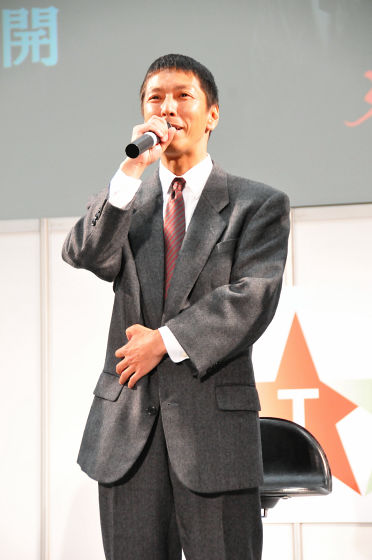 Amemiya:
I guess it may be fresh.

Ohashi:
eh!

Moderator:
Thank you all for your response. Because it is a lie, it is all right. Is there any difference in the relationship with the work by the action director and the director?

Ohashi:
Even though I was watching the filming of the drama on the scene, I thought "Director is serious", but it was really hard. If it was an action director, I could go back to drink after the action part's direction was over, but this time I have to take responsibility from the beginning to the end.

Amemiya:
It's a director.

Ohashi:
However, when troubled, Director Amamiya helped. Actors are also saved because the character is completed even if I do not say anything, whatever I do, I become evil or blooming, so I can do the acting plan "do as usual" .

Moderator:
Were you involved in the series so far, could you leave Amemiya san?

Amemiya:
There are serifs while fighting, and there are directing places, so you can not do it unless you have a play less than a normal action director. This time Ohashi-kun made a script to make it easy to take action, and since both of us have worked with the director, I think that a good start has been made.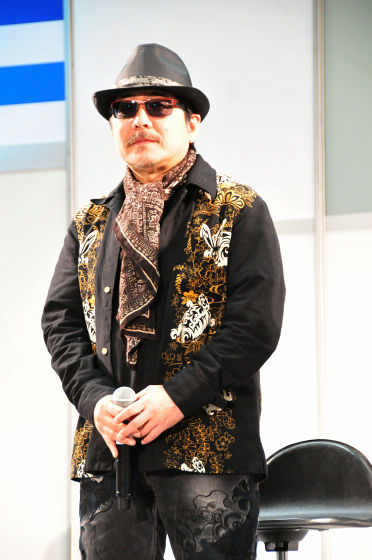 Moderator:
How about director Ohashi you see on site?

Amemiya:
I thought that it was doing like a director. He is well-received by the staff, it is directed by everyone, so he seems to be having fun.

Moderator:
It is a question to Mr. Sato who is a villain. What impression did you receive after reading the screenplay?

Yasumi Sato (hereinafter, Sato):
Spin-off work, that is also because two of Magical Commando women played, I was pleased that the tension went up and came "I came!" Since you read the book, it is the main role, so I had the feeling that I want to do various things regardless of what the action is for the life. I was able to enter the feeling and I was a good encounter.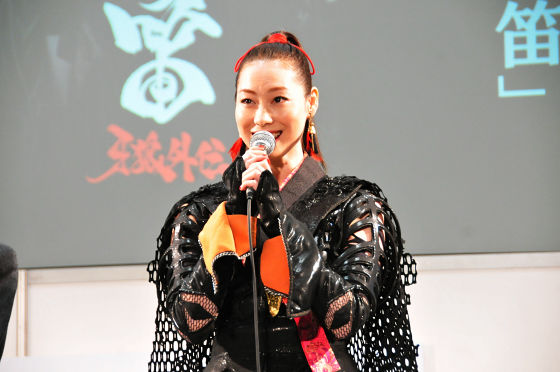 Moderator:
Mr. Matsuyama who is a serious flower, did you have any special thoughts on shooting?

Martian Matsuyama role (Matsuyama):
Although Ikka first appeared in the movie "Fragrance ~ RED REQUIEM ~", I did not expect it to appear in the drama no doubt. I answered "Yes" because I was asked "I want to do it again" when drama is after drama, but I did not think that this time I will be the leading actor in spin-off. There was also anxiety as to whether we can display the world view until now with "steel wart " which does not come out of steel fangs and furrows, but because all of the staff are the same people, we trusted and trusted hard and worked hard It was.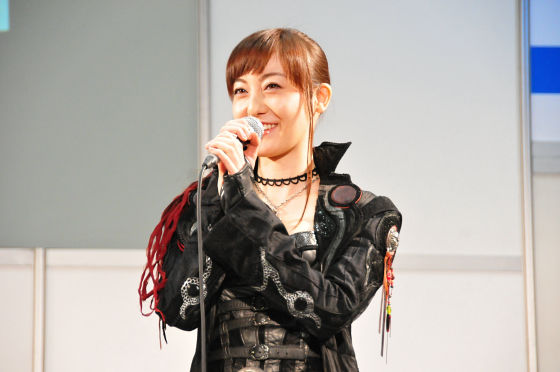 Sato:
Nami is called "older sister", but at first it is not used ... ....

Amemiya:
What I call the wickedness of the dangerous flower, I first wrote "Kami masters", but I came to write "Nami sister" without coming to the pin. When it went to the work place, it penetrated.

Sato:
The director also says "I am entering a girlfriend 's sister". So I made my best as "sister".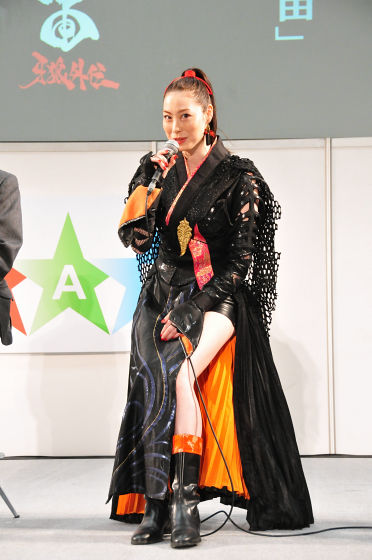 Moderator:
The way you call it is perfect. It is a place where expectation can also be given what "False " without a false warrior is, but the coolness of a female commander is also the charm of the series.

Amemiya:
I think that it is what it was possible for fans to recognize because it is this time. MAKAISENKI made an episode with no steel fang and it was established with it, so you can also make a movie with the main commander of Magic Commander. I think that the work should be done for a long time.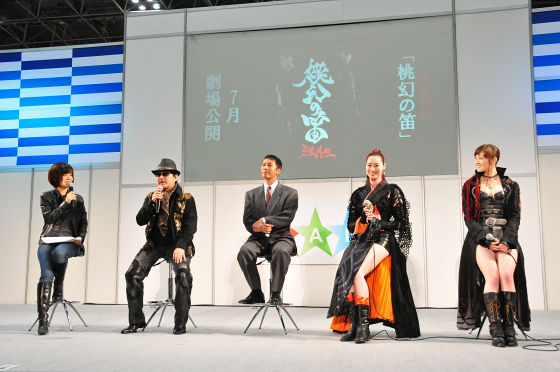 Moderator:
I think that being able to hit the spot from various angles is an interesting place of this work. From the perspective of Ohashi, what about Nami and Mensa?

Ohashi:
Both of us did not worry because the action is good, but since we shot in winter, it was cold anyhow. Although I took only night shoots, I think I went out dancing until the dawn without complaining well.

Matsuyama:
It was cold ... ....

Moderator:
It is hard to become an action within that.

Amemiya:
Because it is basic life foot, because stocking is forbidden (lol)

Moderator:
Let's move forward while watching off-shot photos around here. First of all, is the photo on the top left, is this a cake?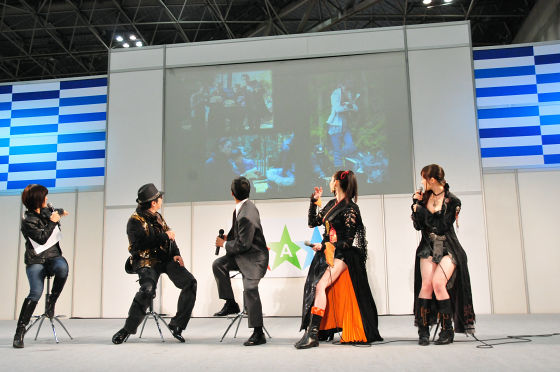 Sato:
I had a birthday during filming, so I got a flea wolf cake.

Matsuyama:
Since the elder sister is a person who eats meal slowly, he called it early at the time of cake, but he did not readily came and it was a feeling that he finally made a birthday.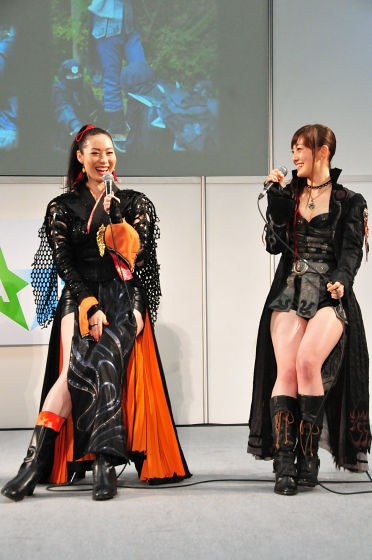 Sato:
I often chew and eat it (lol)

Amemiya:
Magic wisdom teacher often chews and eats it is not it?

Moderator:
It is healthy. The picture below is Mr. Sato and the director, what kind of instruction is this doing?

Ohashi:
"Please do the usual strange way" (haha)

Sato:
Oh yeah, do you understand that this harvest has different hairstyle? (The audience seems to respond greatly) Oh, I am shaking my head very much.

Moderator:
And the earring is Mr. Sato 's design, is not it?

Sato:
Yes, since the lawyer uses a brush, I made it with that image.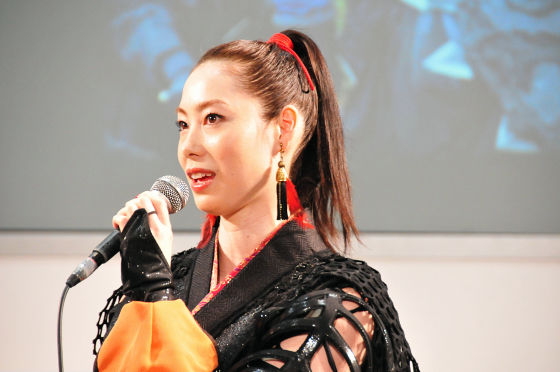 Amemiya:
Let's make it a mermaid.

Moderator:
Continue to the right, Mr. Matsuyama.

Matsuyama:
It is a wire action scene. In the scene of riding on the sword, I am wearing clothes because it is cold until just before the actual turn. Director Ohashi said that "I want to show us as much as possible", so the action worked quite a bit.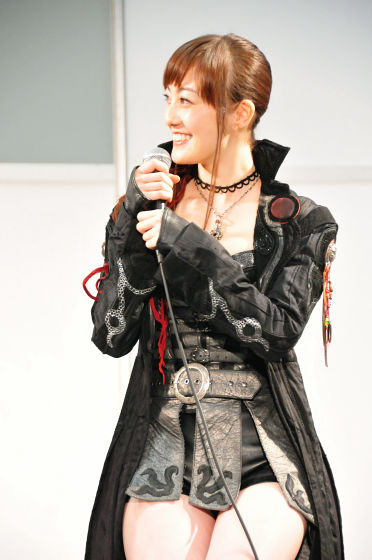 Ohashi:
I say that with a gentle face "I like it, it's good," and will keep making things harder and steadier (laugh)

Moderator:
Again, there is a particular attention to the action.

Ohashi:
I agree.

Moderator:
So please tell me about the point of attention of this work.

Sato:
The work is a main magical wisdom teacher and depicts what we are doing when there is no steel fang. All the staff and the cast challenged the production with a hot feeling. I do not say that "Coco is nice" from me, so I hope everyone will find out where "this was good".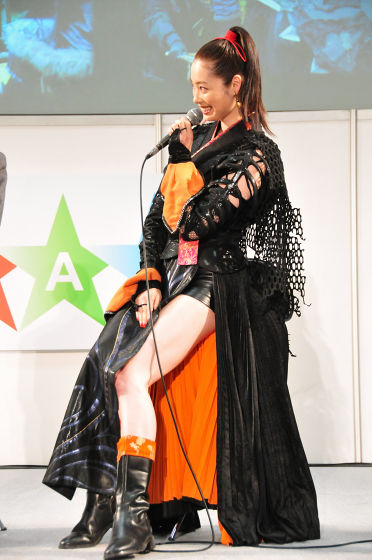 Matsuyama:
Although Ikemi and Nami are spin-off works of the protagonists, there are scenes that can be felt even without the appearance of steel fangs, so if you can feel it.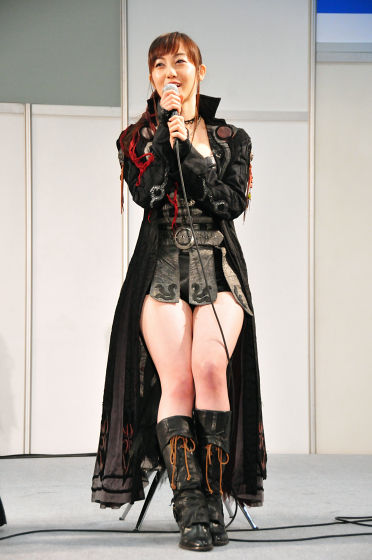 Moderator:
Well then, please give me a message at the end.

Amemiya:
If you go to the Tohokushinka booth of the animation fair, you can see the specials video with clear voice and video. Although I was not at the time of writing the script, since the girls are only girls from the director Ohashi, it is said that I can give out Sigto, the most cool scene out of Sigto ever comes out. Of course, Nami and Fengaku are more cool. It will be released in theaters in July, so please look with warm eyes.

Ohashi:
This work is a story connected from the end of MAKAISENKI. There is also a part directed by Amemiya Director, which is a spin-off of Orthodontic Families series. If you have a look at such places too often and you can see the action scenes without looking at my irresponsible directing (laugh)

Sato:
Director, that is not the case. Just watching the eyes of everyone who gathered, the power of fangla love is transmitted. I tried hard to avoid losing such thoughts, so please have a look and have fun. The flea wolf booth was also impressive, so please feel it.

Matsuyama:
I am happy to have starred in Ohashi's first director's work. I think that it is a work of staff and fans who have supported the Falcon until now. It was taken beautifully and our thoughts are packed. Please look forward to the public.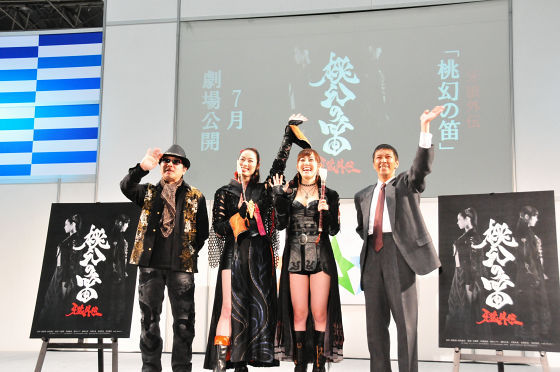 A lottery was held at the end of the event, and 10 of the visitors gave 3 cards of 'Fight card! Vanguard' warrior cards.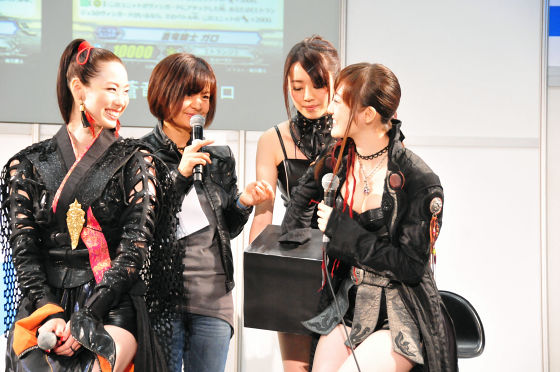 By the way, Kore is a Tohokushinsha booth "Fang Wu Theater"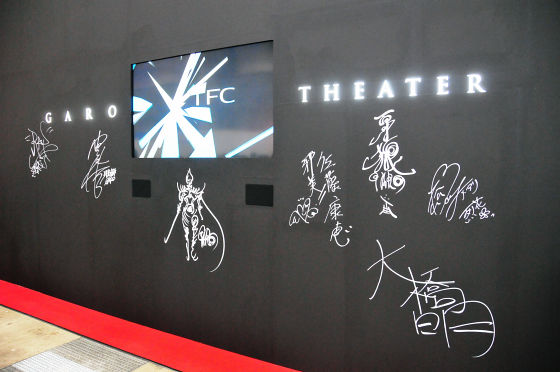 What is written on the side is the sign of Mr. Rei Fujimura and Mr. Saejima Steel Fang (Fang Wolf) role of Mr. Ryozo Konishi, who is the role of Ryo Yuu (absolute wolf).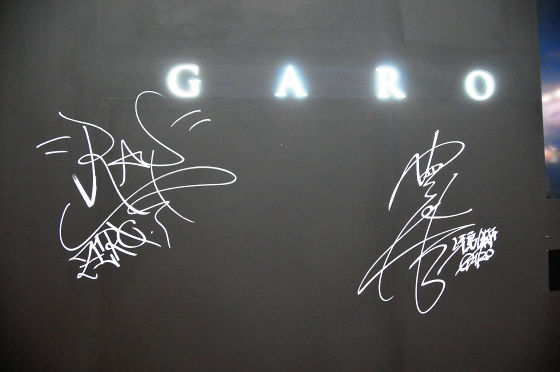 & Keimita Amamiya's General Director's sign & "Fang Wolf"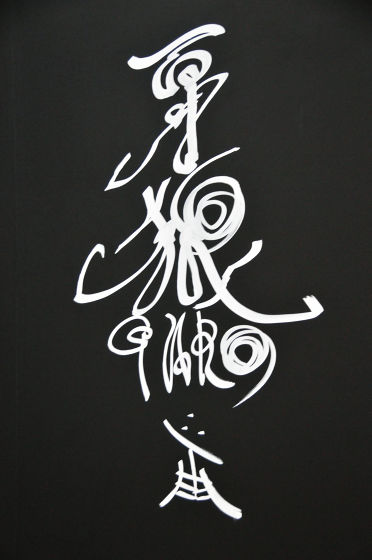 Ohashi's director's sign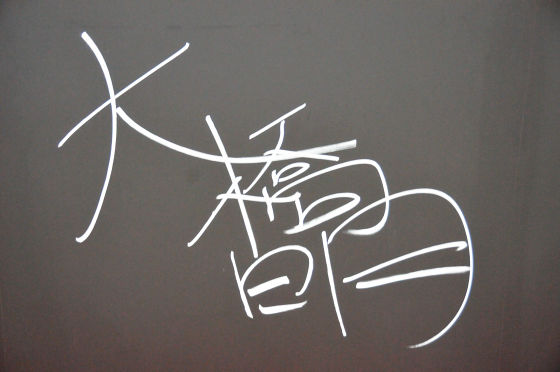 Nami, signed by Yasue Sato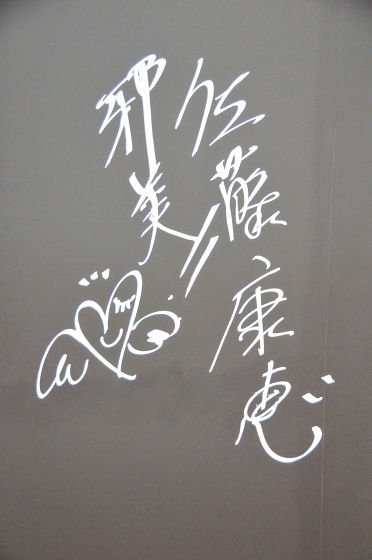 Martial Arrangement, sign of Matsuyama Mary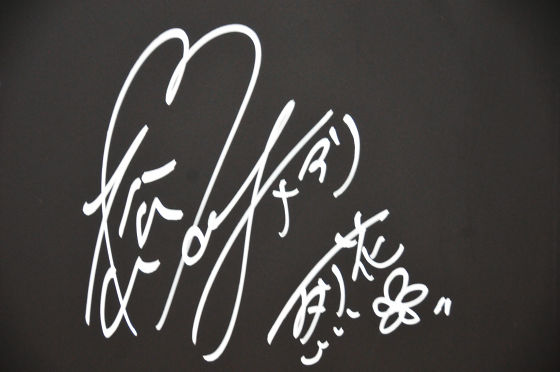 Amemiya also drew a figure of a false wolf. It is amazing to draw this with hands by hand ... ....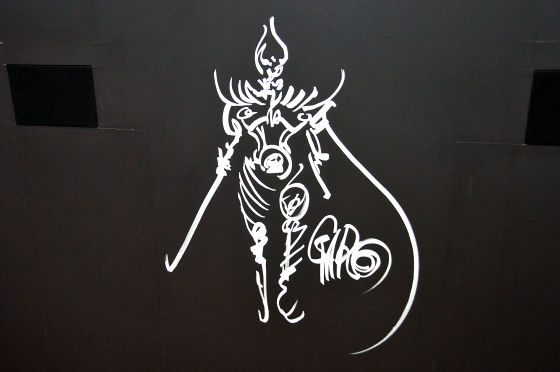 By the way, before the theater before the production presentation was held, it was only the sign of Mr. Fujimura and Konishi with such feeling, so it is no doubt that Amemiya hand-painted this illustration & That's why.



The film "Fragrance ~ Momoi no Flute ~" will be a road show in Japan in July 2013, Cine · Libre Ikebukuro etc.

Scene cuts look like this, I care how Where Sigto comes up and how it comes out.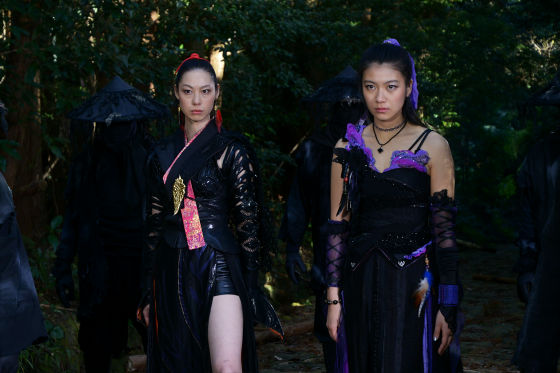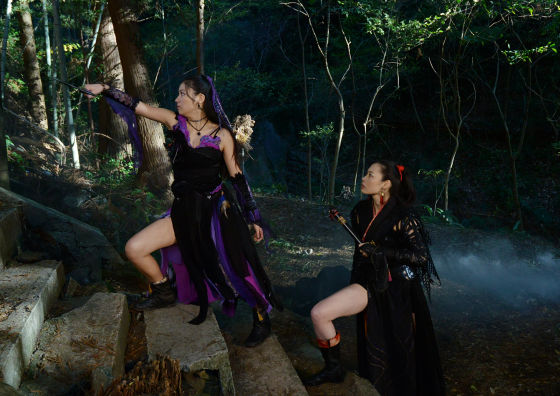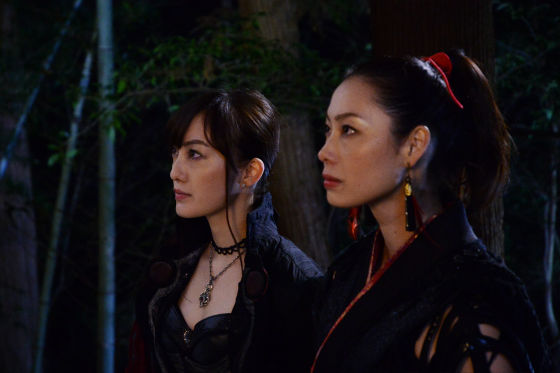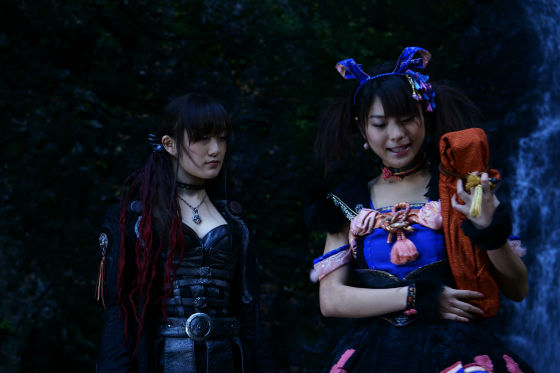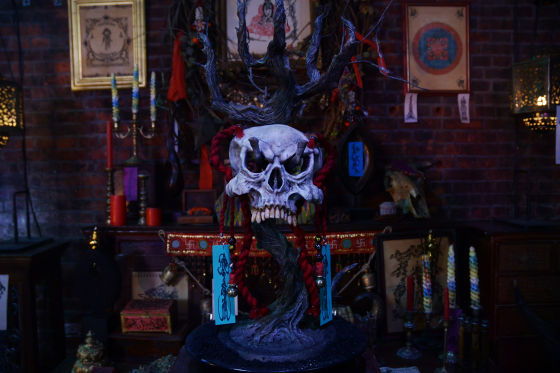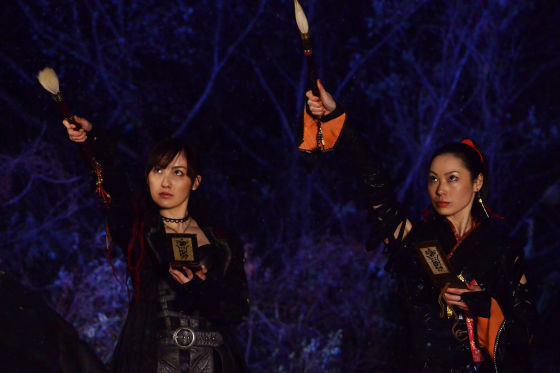 ◆ Staff
Original · General Director: Keita Amemiya
Director: Akira Ohashi
Screenplay: Hisako Fujiraira, Keita Amamiya
Production: Omnibus Japan / Tohokushinsha
Distribution: Tohokushinsha
Production: Tohokushinsha

◆ Cast
Kami: Yasue Sato
Martian: Matsuyama Mary
Aiko: Kimi Takiuchi
Miko: Ohno Mirai
Sigto: Masahiro Kurashinu
Kengi: Tsuda Koji

© 2013 "Melody noises" Keita Amamiya / Tohokushinsha garo- project.jp/TOUGEN

* We unified the title notation to "Fang Wolbusuden peach-shaped whistle".