"Farewell - Kurohonno moon" - Prayer expression report received by Haruna Nakayama and Masashi Nakayama at Shimami Shinto shrine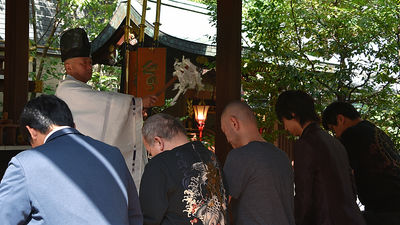 As the latest work of "Tokoro " which special images and dramas, movies, animation and a number of works have been imaged, broadcasting of TV animation "Fang Wolf - Red Renono -" will start from October 2015 . This work of the second work as TV animation is a setting called Heian era instead of the previous work that was medieval European style. Character design known as "TIGER & BUNNY" (character draft) "ZETMAN" "I" s "" Wing man "Masakazu KatsuraIs in charge. The image has changed considerably.

In that "Familiar - Kurohonno moon -" he is in charge of the leading role · Raiko roleNakayama Asao, Masakazu Katsura, Animation Production CompanyMAPPAMasuo Maruyama et al.Kyo MafuIn accordance with,Harumi ShrineI did a prayer ceremony.

"Farewolf - Red Gureno Month -" GARO animation series second volume!
https://garo-project.jp/ANIME2/

Anime Fang Wolf Official 【Engraving of Fire / Red Renon Nozetsu】 (@ anime_ garo) | Twitter
https://twitter.com/anime_garo

Harima Shrine is a shrine dedicated to Abe Seikei in 806 Harumi-cho, Kamigyo-ku, Kyoto City.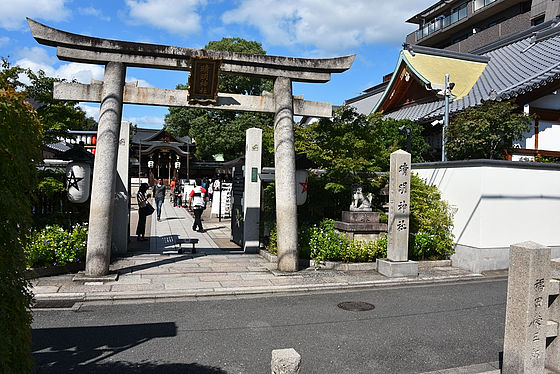 There is a main hall at the far end of the precincts.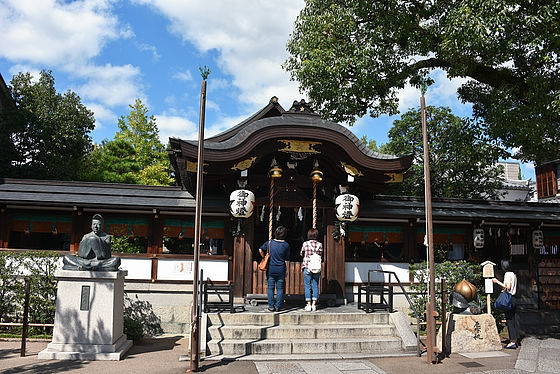 In this way, "☆" marks are attached everywhere. This five-pointed star is a crest called "Harumaki Kikyo".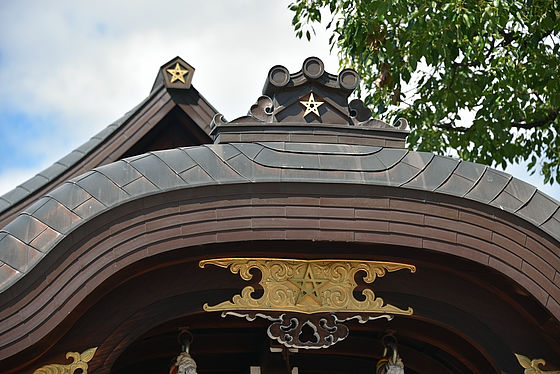 On the left hand side of the temple is Abe Seikei's image.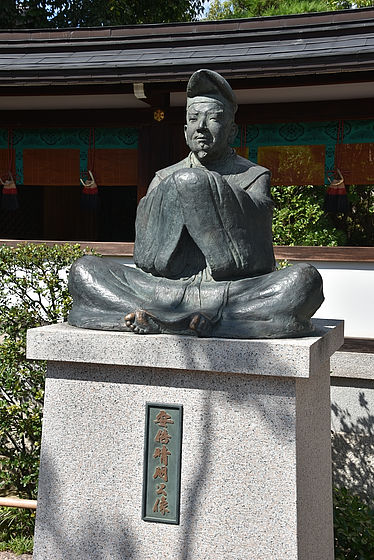 Prayer was done in front of the main shrine.



The back right is the main shrine.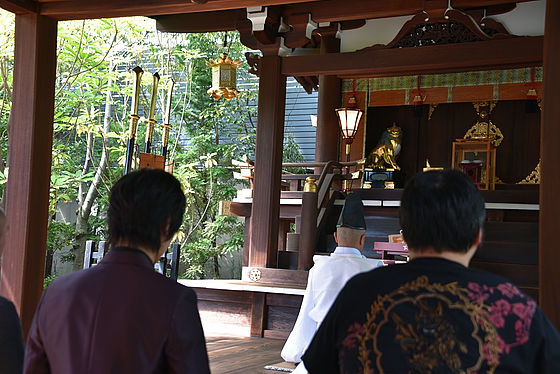 Mr. Nakayama who receives Tamushi.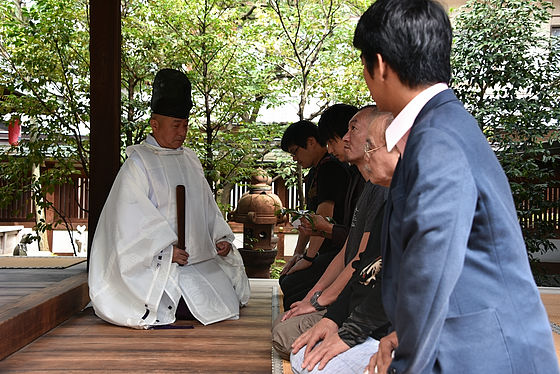 The priest wears cannabis. It may be that he is shaking this marijuana so close to the image of the word "prayer".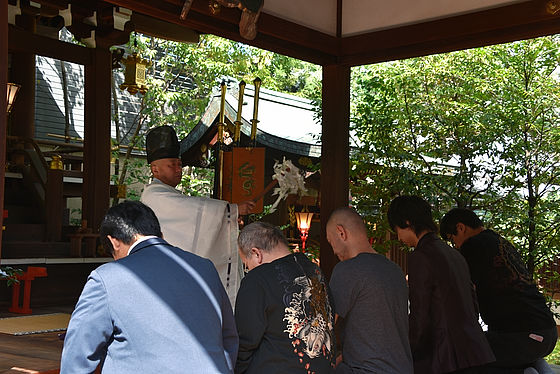 Prayer is over in about 20 minutes.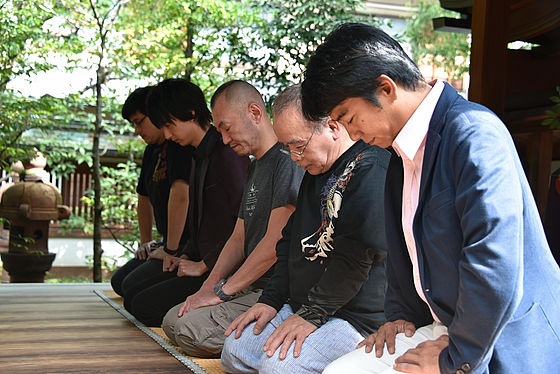 Q:
How was it to join the prayer ceremony?

Mr. Raikyon, Masayo Nakayama (Nakayama):
I tried to revise it before Abe, and I feel that the spine was correctly corrected. I also want to tighten my body and run through the majestic record.

Kanemori · Yajima Akiko (Yajima):
I was nervous because it was my first time to participate in these "ex-ceremonies". It became a very harsh feeling. Because I praised as much as possible, I think that if you have a pure mind, face the dubbing with that feeling, and have a good play, you would like to familiarize yourself with the work.

Character design Masakazu Katsura (hereinafter, Katsura):
I am tightening my mind.

Q:
Please give me a single message to all my fans.

Nakayama:
This time's "Fang Wolf - Kurohonnon moon" is a fusion of director Keimi Amemiya's world view, Masakazu Katsura's character design, and the world view of Heiankyo, a new nice story of "Familiar" is drawn , I would like to look forward to it. Also, I think that if you have not seen the "False Wolf" so far, or those who do not usually watch animation, you can watch this as soon as possible.

Yajima:
"Fang Wolf - Gurenno Moon -" is not a continuation of the animation of the previous work, it is a different setting work. A lot of very attractive characters will come out, but the most interesting thing is the exchange of "Star Ming" and "Raiko" that I support, so I always want to see it because it is full of sights. I'm happy just being able to be among those two people, so I am playing it while feeling happiness. These two people are funny ♪ Besides that, I think that many cool characters will come out and I can enjoy it in various ways, so thank you.

Katsura
It's a setting called the Heian era, but I designed it freely without worrying about the times, so I hope you enjoy it.

Nakayama who answered the question with a fresh smile.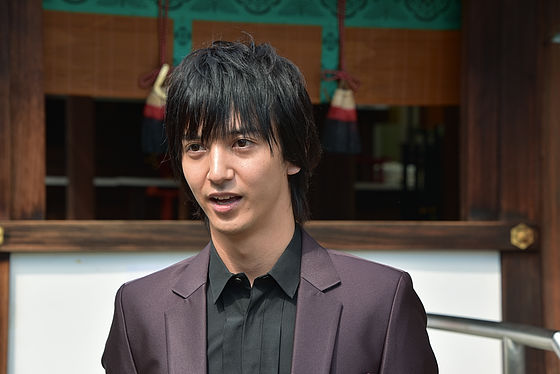 After this, Mr. Katsura, Mr. Nakayama and Mr. Yajima dedicated the ema.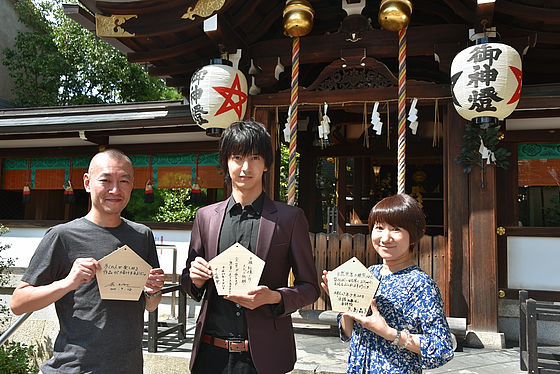 A group photo in front of the main shrine.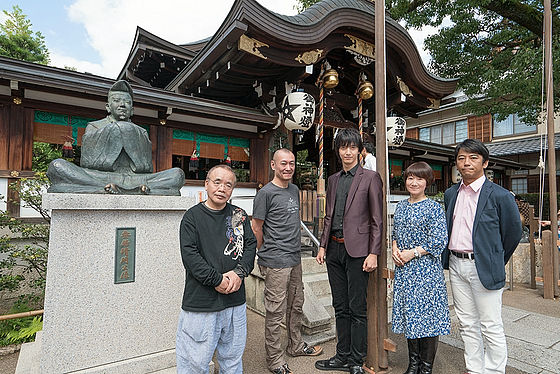 Ms. Maruyama and Mr. Katsura of MAPPA were stroking the legs of the cloud of Omarime, wishing for profit and loss.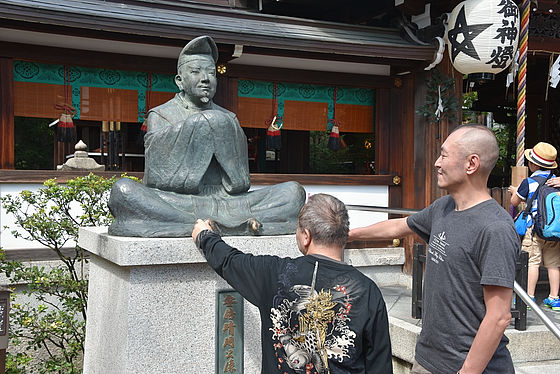 "Farewell - Kurohonnon-month" will start broadcasting two consecutive cools at 6 TV TOKYO Groups, Star Channel (BS) and Family Theater (CS) from October 9, Friday 2015.

2015/09/28 Add:
"Kyo Mafu 2015" We added a state of "False Wolf - Red Renono -" special talk stage which was held on the open stage of Miyako Messe 1st Floor on the second day.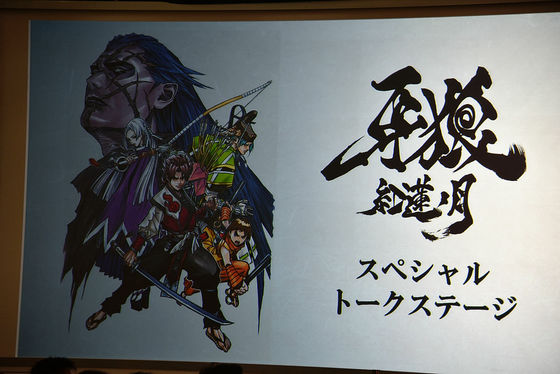 Mr. Masakazu Katsura (the second person from the left) who was in charge of the main character design, Mr. Azusa Nakayama of the Thunder Rider (the third person), Mr. Akiko Yajima (right side) of the goldfield, Event chairman Mr. Tobiti (left end) who is in charge of publicity as advertisement. First, after seeing the publicly available PV, a talk was held.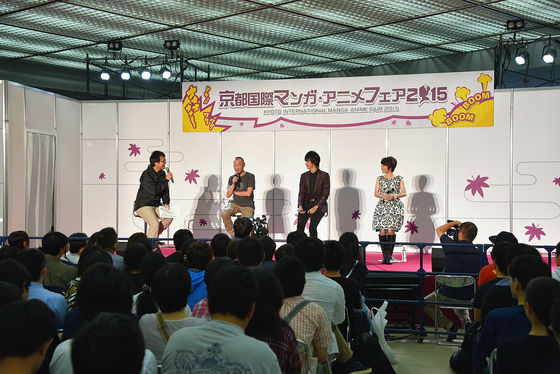 【Special Feature PV】 "Fang Wolf - Kurohonno Moon -" PV arrival with main part cut! / GARO PROJECT # 87 - YouTube


Nakayama, an actor who acts as a thunder, is the fourth bullet in the live-action drama series "False "Fragrance - Magical signa -It plays the leading character · Saejima Raigo in "and this time it was nominated by Keimita Amemiya Keita. Mr. Katsura is also known as Amemiya and a longtime acquaintance, and since he has appeared in this "Magic Flora" as a painting role, he is actually a friend who was engaged in a fellow wolf with him before this animation.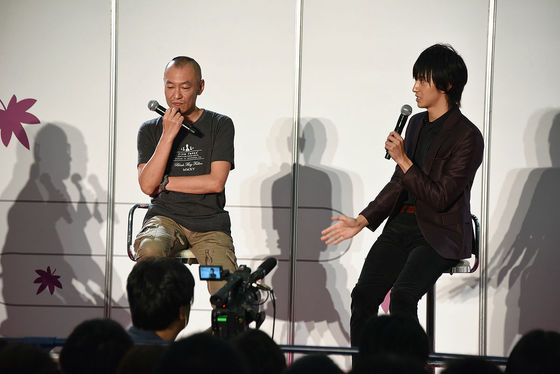 By the way, Mr. Katsu is the previous work animation "Fragrance - Engraving of fire -He also has experience in appearance. And Yajima also appeared in this "flame engraving" ... so that all three people on the stage have an edge in the past warlock series as well.

Nakayama who is experienced in "dancing voice" at "daremori" at the "Makuno Hana", it is not the first time to give a voice to the animated character, not to voice according to your own movement I heard that he was nervous.



Meanwhile, Mr. Yajima, 27 years of voice actor, also said that he was nervous because of his involvement in such "work with a unique world view" for the first time in a while. Each voice was impressed by Mr. Katsura who was in charge of the main character design, but it was uncomfortable and he was admired that it was truly casting.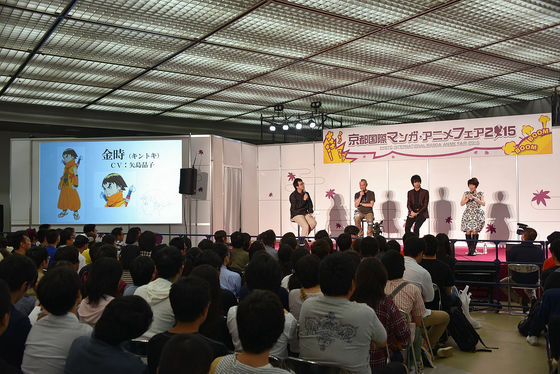 Finally, Mr. Nakayama told me that I will become a golden knight in the second time following Rai Fang, "I will tighten myself and serve," I told him enthusiasm.