10 truths hidden in the Tarantino movie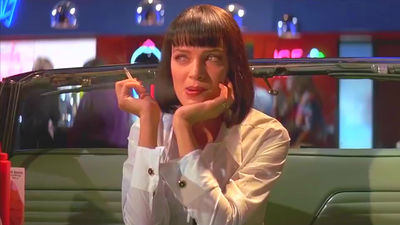 As a screenwriter / director, he is also known for appearing as an actor by himselfQuentin TarantinoAmong the movies produced by the director, there are things that have connections with other movies, if you look closely, and the characters of the two works are siblings, although they are not publicly disclosed Secrets such as are hidden. Such "ten connections hidden in the Tarantino movie" is summarized in the movie.

10 Hidden Connections In Tarantino Films - YouTube


◆ 01: Brother criminal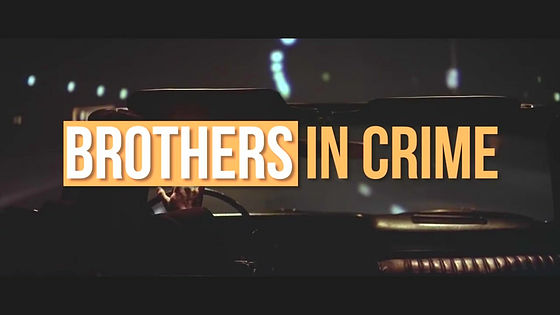 "Reservoir Dogs, Characters who envision jealous robbery call each other with a codename such as "Mr. White" "Mr. Orange".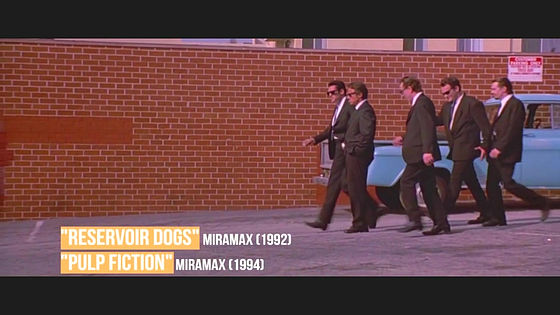 For this reason, the real name of the member is rarely known, but the real name of one of the burglars "Mr. Blonde" is "Vic Vega."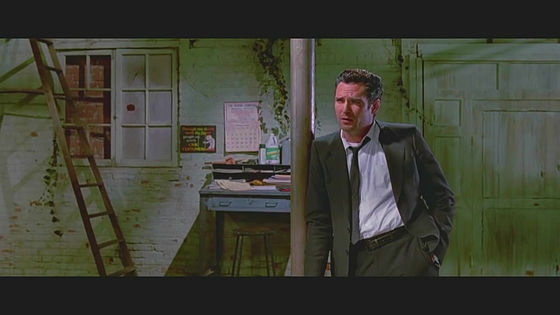 Then, "pulp fiction"The character of one of the characters of the mafia played by John Travolta is" Vincent Vega. "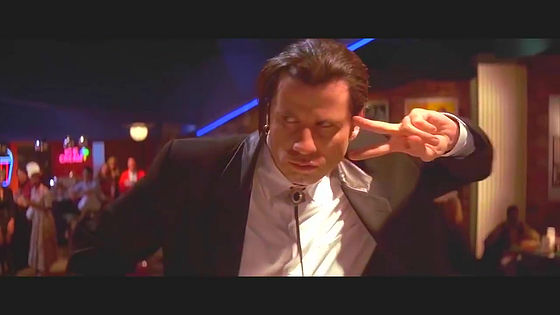 It is two people who have similar names, but after the two movies were released, Tarantino added that "Vic Vega" and "Vincent Vega" were brothers and that he was also planning a movie starring the Vega brothers It revealed. However, due to the age of the actor's age, the plan has been torn down.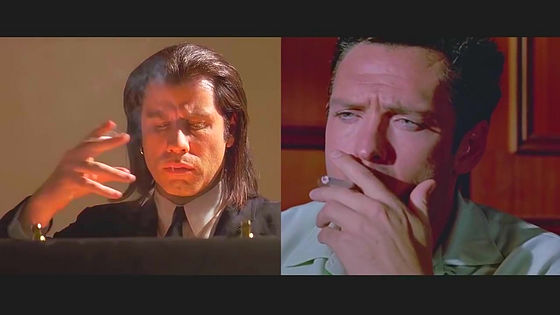 ◆ 02: Judea's Bear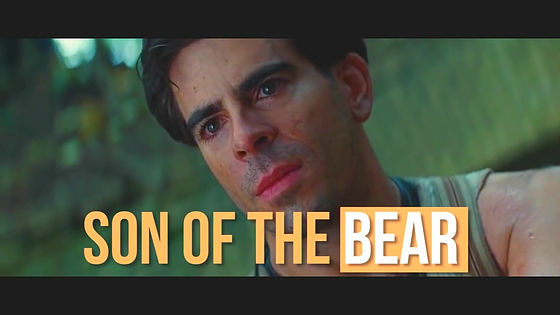 "True romance"Lee Donwitz" character will appear, this role is known as a Hollywood film producerSeoul · RubinecIt plays.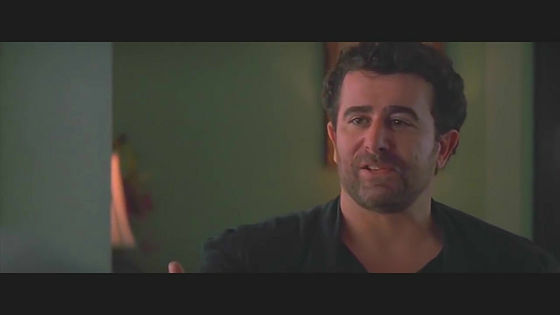 Then, "Inglourious Basterds"The sergeant sergeant who was called" Jewish bear "to kill enemy soldiers with a bat is" Donnie Donwitz ". Two people have the same last name, but coach Tarantino is revealing that the two are real parents.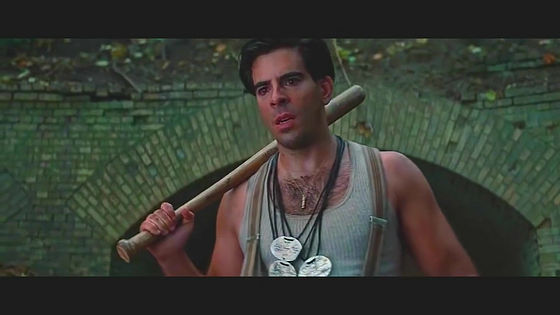 ◆ 03: Movie in Movie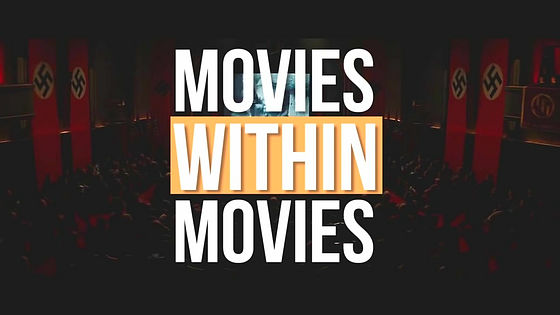 Director Tarantino, "True Romance" "Pulp Fiction" "Kill · Bill 2"And" Inglourious Basterds ", in the scene where the characters go to the cinema, I acknowledge that they are screening past works related to themselves. In addition, although it is not told in the movie, director Tarantino served as the director of production "hostelHowever, if you look closely often, such as "Pulp Fiction" screened at the hotel TV, you might find such "astounding" like that.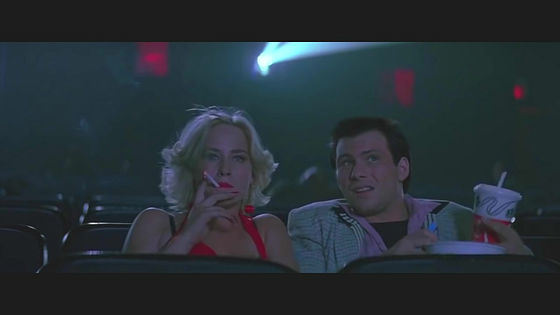 Also,Yuma ThermanThe main character of the "Kill · Bill" who plays "The Bride" is known as a character which cuts enemies with "Hanzo · Sword".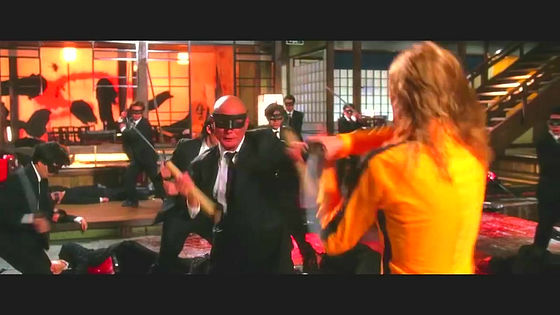 Mi · Wallace that such Yuma · Therman plays in "pulp · fiction" has a scene to confess that he played the knife usage of the lady hero monopoly of the TV program in the past and entered the warehouse, but Mia · The dream that Wallace could not fulfill is thought to be achieved by "Kill · Bill".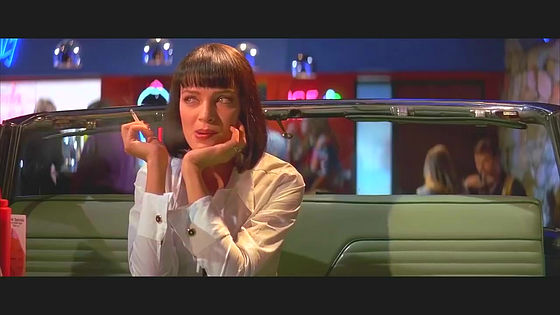 ◆ 04: Big Kahuna Burger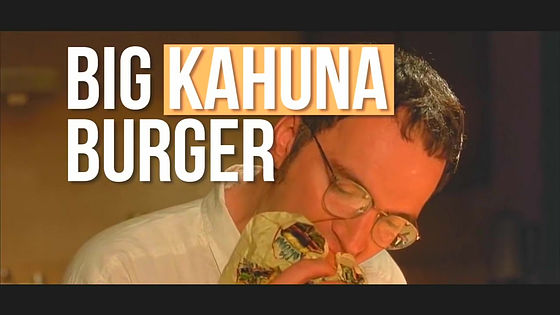 "Pulp Fiction"Samuel L. JacksonJules who is a member of the mafia who plays is eating "Big Kahuna BurgerHamburgers on a fantasy chain store named "Hamburgers."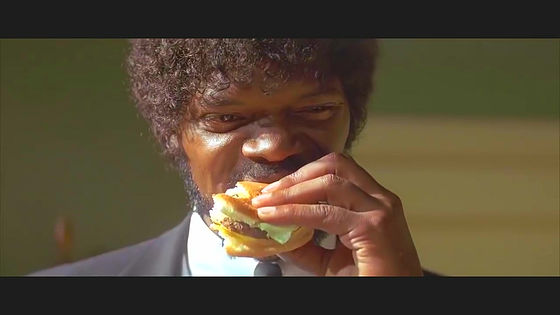 But it is not the time that Big Kahuna Burger will first appear in Tarantino movies. In "Reservoir Dogs" Mr. Blonde is holding the juice of Big Kahuna Burger.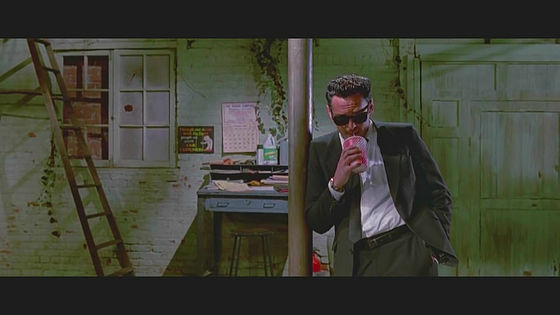 further,"From From Taskle Dawn"so,George ClooneyBig Kahuna Burger is also holding Seth in the scene where she gets off the car. As Tarantino likes Big Kahuna Burger, it is considered to appear everywhere.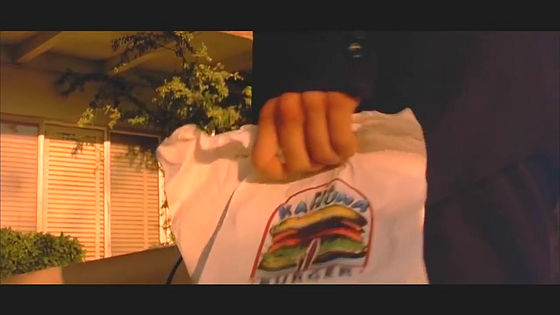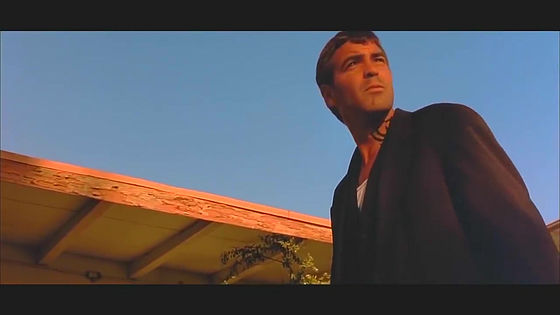 ◆ 05: Red Apple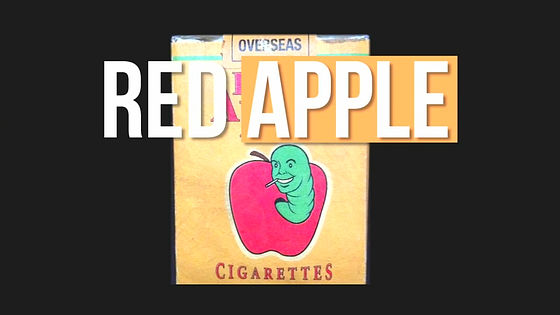 The brand of cigarettes frequently appearing in Tarantino's movie is "Red Apple". Smoking cigarette smoked casually in "pulp fiction" ......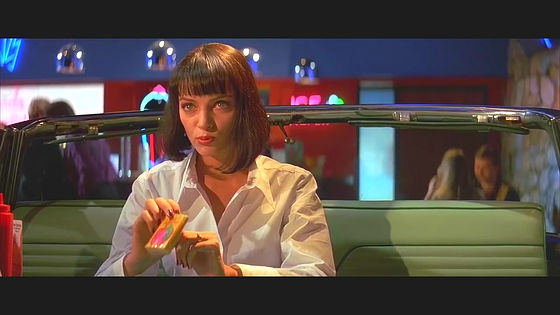 Also "pulp fiction"Bruce WillisThe tobacco you can buy before Butchi who plays, Vincent who plays John Travolta before it begins to interlace, also is Red Apple.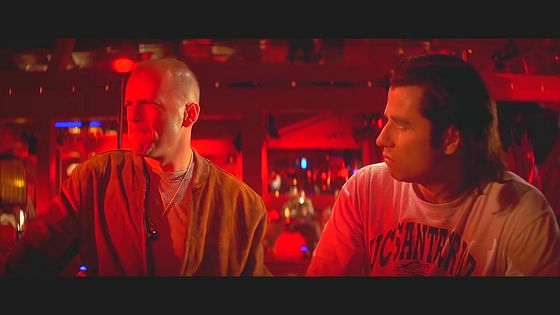 Packages are secretly reflected on the dashboard of the car moving from From Dusk Till Dawn ......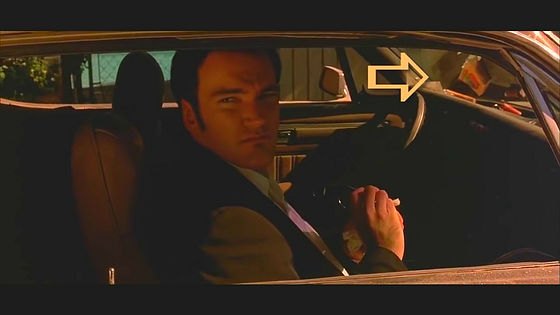 A big poster has appeared in Kill · Building.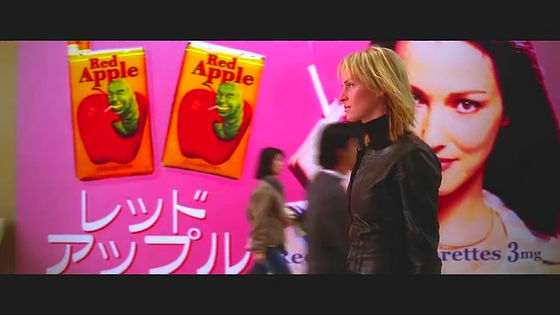 ◆ 06: The name of the nurse is "Bonnie"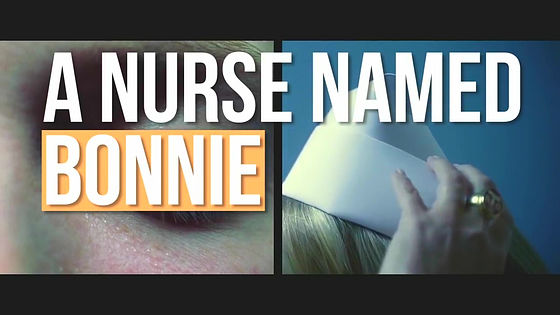 In one scene of "Reservoir Dogs", Mr. Orange needs to be shot with a gun to receive treatment, but because it is a jewel robbery, I can not go to the hospital.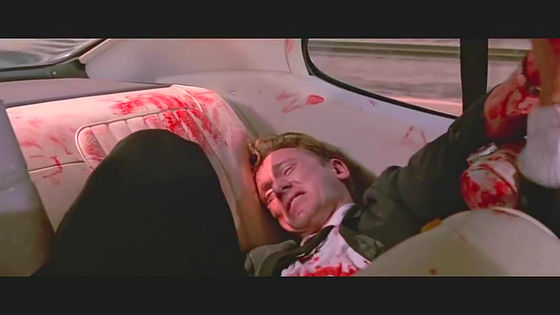 So the name of the dark doctor's nurse that Niceguy Eddie Cabot is about to call is called "Bonnie".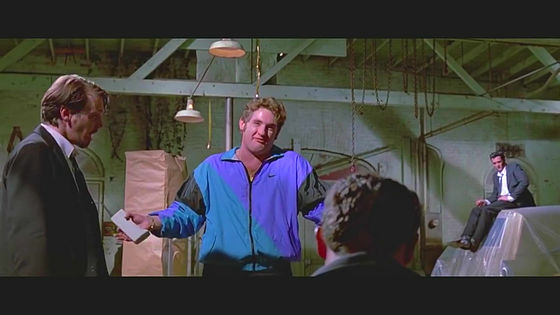 Moreover, even in "pulp fiction", Jimmy's nurse's wife who plays Tarantino was called with the same name "Bonnie".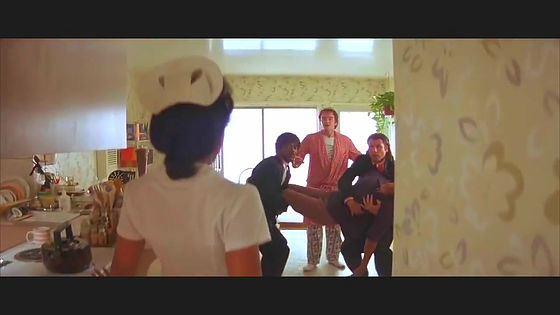 ◆ 07: Tomb of Paula-Schulz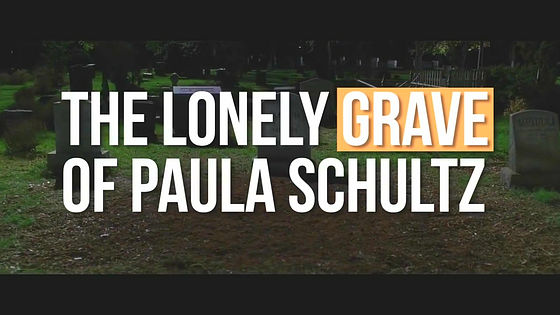 "Django not connected"Dr. King Schulz, a prize-earning character, appears, but this time his story began, it is not this time.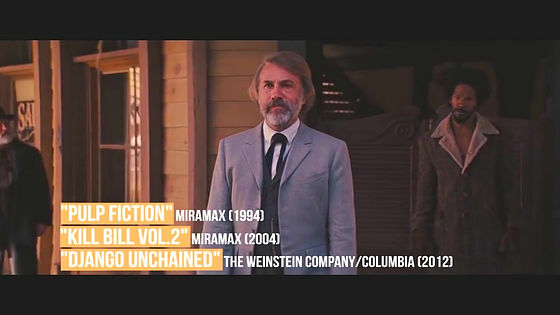 There is a scene where the bride of "Kill · Bill Vol. 2" escape from the bottom of the grave ... ...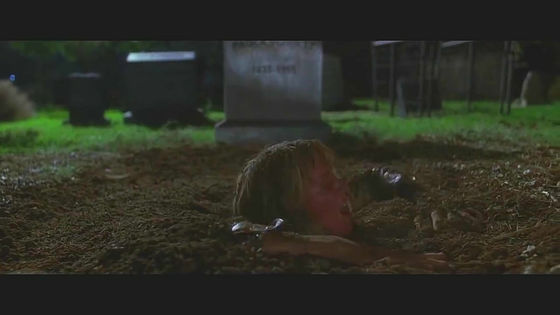 The tombstone is written as "Pola-Schulz 1823 - 1898", and this age is consistent with the era of "a jango not connected".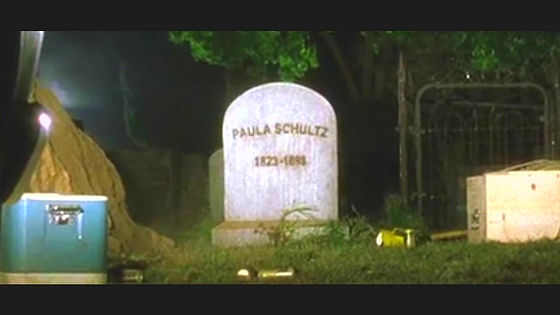 As a further link, the name of "Crazy Craig · Koontz" is written in the newspaper which is read with "Jango not connected" ... ...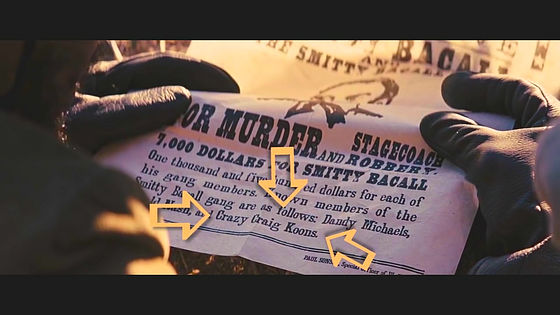 It is believed to be Captain, Captain who was detained as a prisoner of war in Hanoi for seven years at "pulp fiction" and hidden in the intestines the gold watch, a memorial service of the battlefield, returned to his son.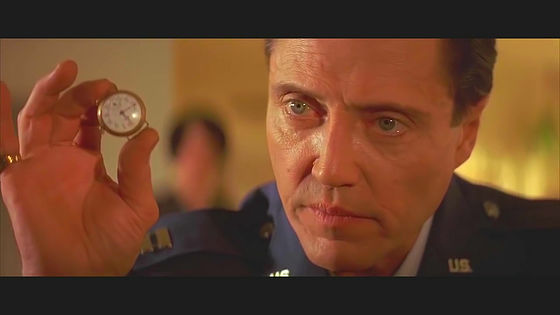 ◆ 08: Mr. White and Alabama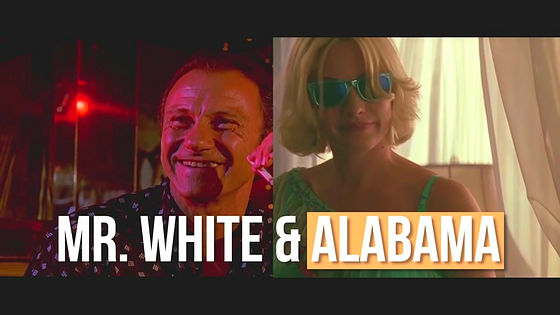 Mr. White appearing in "Reservoir Dogs" has a scene talking about past partners named "Alabama".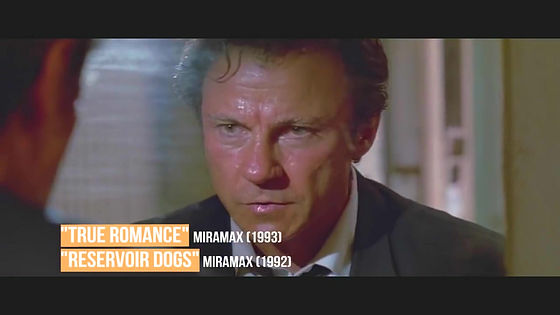 It is obvious that the partner is Alabama Whitman who appears as a lover of the hero of "True Romance". Screen Rant comments that neither is an important cast, it is a pity that a movie about these two people is not appearing yet in order to predict the background that one movie can be written with just this setting.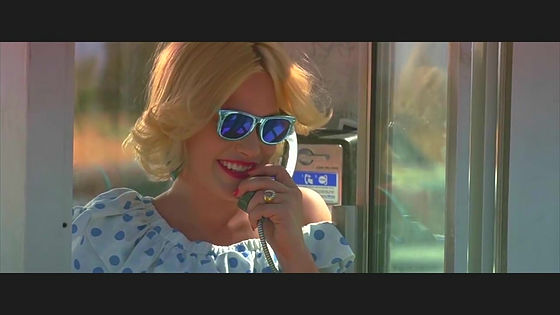 ◆ 09: Dimic Brothers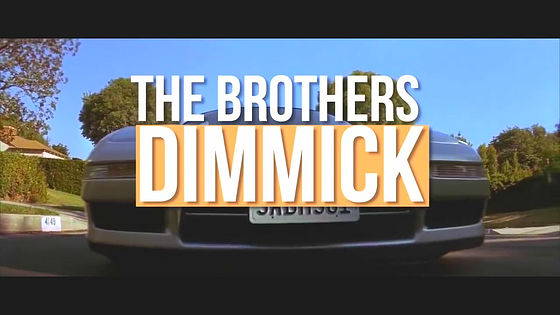 The full name of the character played by Tarantino in "Pulp Fiction" is "Jimmy Dimmy."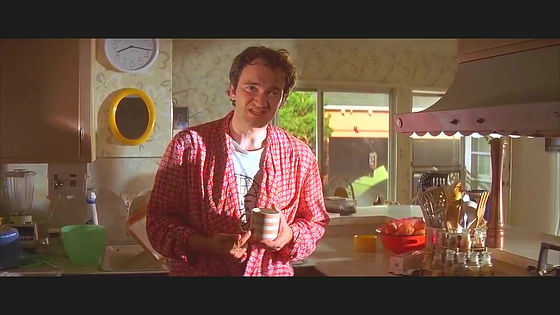 Mr. White of "Reservoir Dogs" has the same surname "Lawrence Dimic".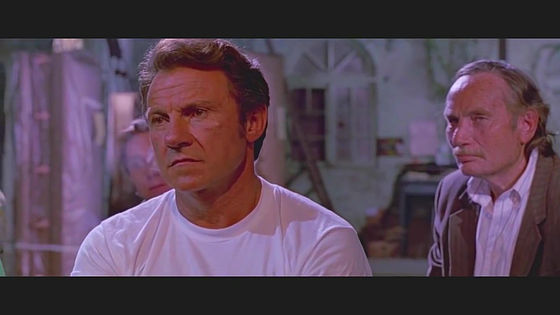 Although it is said that there is no evidence that these two people are brothers other than their name in the work, director Tarantino will intentionally use the same surname like "Vega brothers", so two people It may be revealed from the talentino coach that the brothers are.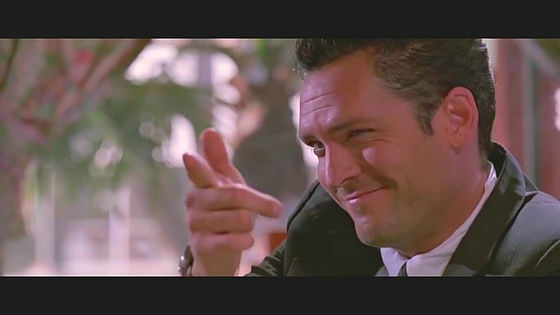 ◆ 10: Tough guy sheriff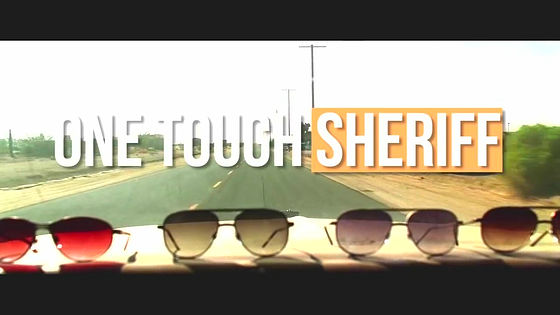 A sheriff 's Earl McGraw appears as one of the unforgettable characters in "Kill Bill".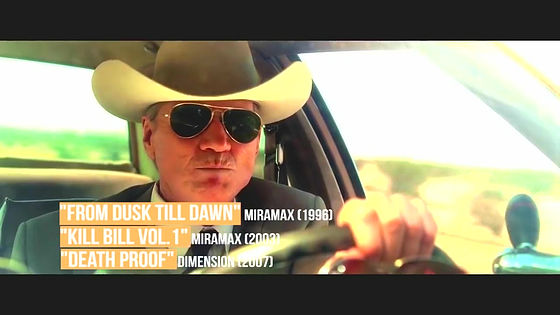 In addition, another sheriff appeared as a son role played the role of Earl McGrawMichael ParkesHe is also the father's son.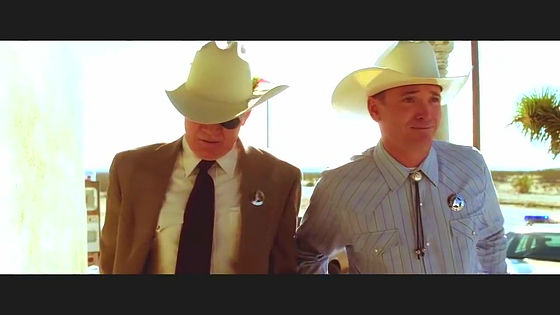 "Tough guy sheriff" which Michael Parks plays is often appearing in directorials by Tarantino, and the work which appeared for the first time is "From Dusk Till Dawn."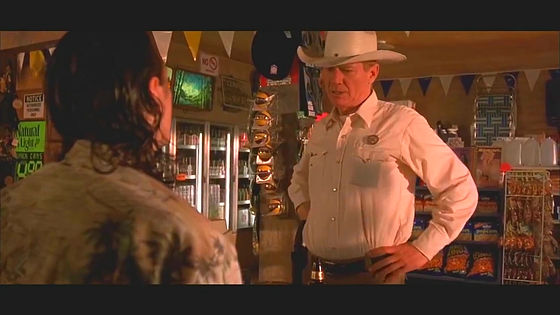 "Death Proof in Grind HouseBut I can see that she appears as a sheriff.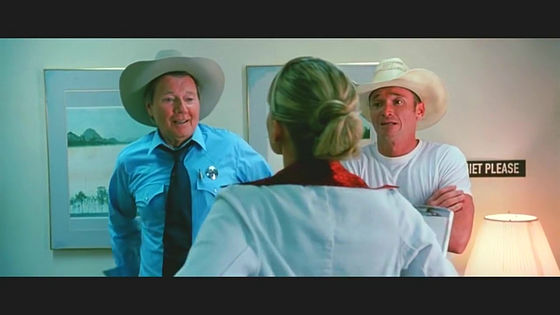 Screen Rant who created this movie would like you to comment on the YouTube movie if you find any other unknown connection or secret. In addition, director Quentin Tarantino's latest work "THE HATEFUL EIGHT (Hateful Eight)Although it is going to be released in January 2016, you may find a "new secret" by watching carefully carefully thoroughly.