Is it impossible to reproduce with video? Original episode novel of 'False <GARO>' released November 27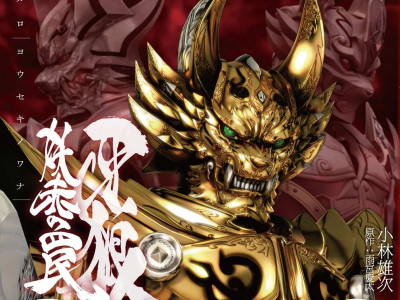 Currently, 3D movie "Fragrance ~ RED REQUIEM ~Although it is showing a favorable popularity, this work is a special drama broadcasted in 2005 - 2006 "Fragrance GalloIt is a movie depicting the episode of the continuation of.

Director Keimi Amamiya told usLike a movie has become an independent episode from the TV series and it can be enjoyed even by itself, but from a fan who knows the TV series "How is it between TV series and movies? Where's the point that I wonder if there was an episode?

A novel that describes the original episode that fills in the blank period "Fragrance ~ The trap of the fairy tale ~It will be released on 27th November.
"GaroOne volume of the longest edition in history! Fiction~ Sorrowful Trap ~ 」released on November 27 ~ Hobby Japan - RealPress [Real Press]

"Fragrance ~ The trap of the fairy tale ~"Is a special effects / SF magazine published by Hobby JapanSpaceship"The original story which had been published from April 2008 to October 2010 issue was compiled into one volume.

Original and total supervisionKeita AmamiyaHe was serving and was the main writer of the TV seriesYuji KobayashiIt is a work written down by Mr. 11 episodes. In addition, some additions have been made in the publication, and it seems that it is a complete version. Illustration drawn by Keimita Amemiya, a cover drawing is drawn by omnibus Japan CG is used.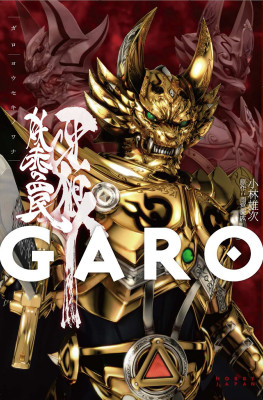 The story is a special program "Fragrance Special ~ Magical Beast of White Night" broadcasted after the TV series, and the 3D movie "Fragrance ~ RED REQUIEM ~" released from October 30 Things located between. The story looks like the following.

In the "Sabak" fighting competition where the magic parade chosen from all over the world bet the strongest name betting the strongest name, the golden knight Garo (Saejima Steel Fang), Galaxy Knight Zero (Ryo Kiyoshi), Shiraiti Knight Dan Wings), and the appearance of Shinku no demonic beast, Yashiba Knight Yaiba. The northern watchdog site, which has sensed the intrigue surrounded by this sacred ceremony, sets up a white feathered arrow on the steel fang to prevent it from uncovering the plot. Mystery female Misaki, knight who knocks out · Akira five way. Akatsuki who suffer, a connecting line, and a dark gray in the end ... ....
The work is the biggest feature film in the history of "False ", and it is expressed that it is impossible to reproduce in the image. It seems that the link with the movie will be revealed in the last, so if you are interested in the magnificent 'False War GARO' world depicted by Keimita Amemiya, please take it in hand.

◆ book information
Title: Familiar~ The trauma's trap ~
Author: Yuji Kobayashi
Original: Keita Amemiya
List Price: 1575 yen
ISBN: 978-4-7986-0149-6
Binding: Shiroku · 400 pages scheduled
Released November 27

In addition, the novel "False Dark Magic Firefighter Episode New Edition" is also on sale well.
Author: Yuji Kobayashi
Original: Keita Amemiya
List Price: 1575 yen
Binding: Shikoku · 384 pages
ISBN: 978-4-7986-0135-9

© 2005 Keita Amamiya / Project GARO
© 2006 Keita Amemiya / Tohokushinsha / Bandai Visual

in Note, Posted by logc_nt