Production of special series drama "False <GARO>" new series is decided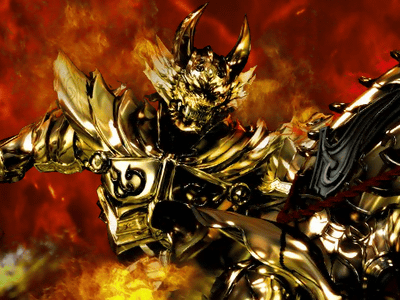 Special effects drama broadcasted from 2005 to 2006 "Fragrance "It was decided to produce a new TV series.

According to Keita Amemiya who is the original author and coach, "No, I have already made it, with Doppli."That means that a new story of Golden Knight Gallo will be drawn.

Details are as below.
GARO PROJECT - Fragrance Official site
http://garo-project.jp/

"False " TV series 2nd official website
http://www.garo-tv2.jp/

I'm going to have a flee! | The heart of work +

According to Keimita Amemiya 's blog, the new work of the special drama "Familiar" is the production decision on the same TV series as the first work, and already the production has already started. Although details are still unknown, Amemiya says "First of all, I wanted to tell the fans of Fang Wolf's work that Amemiya will make another False Wolf"I tell the intention of the announcement.

"Fragrance " is a special effects late-night drama broadcasted from 2005 to 2006, becoming a topic from the fact that it was an unexpected budget as a special night effect and the magnitude of images, art and action It is a work. In October 2010 "Fragrance ~ RED REQUIEM ~"3D movie making is also done.

In the case of a work whose series continues for many years like "Masked Rider" and "Super Sentai", it is natural that many commercialization will be done, but "False " is a drama series Although it was only broadcasted in two courses, it is very popular even after the end of broadcasting,New prizes are being madeIn addition, Bandai has released numerous figures, and thatBandai's staff acknowledges the high popularity and high profileIt is about.

The new work is also the story of the Golden Knight Familia (Gallo), but what sort of demonic doctor appeared and what kind of battle will be deployed? Directed by Amemiya in this work "Aiming is complete combustion ... and then it will be ash."

By the way, by spin-off of the Familiar of the Dark Magic Knights I drew a secret story of the birth of Kiba "呀 ~ Dark Knight Armor Episode ~Also released on September 7 BD & DVD release, Fang Wolf fever seems to rise again.
in Note, Posted by logc_nt