I have eaten the donut "Sakura Fashion" "Pon de cherry" series that makes you feel spring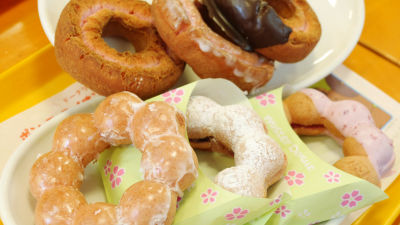 Mister Donut "Spring scent, cherry candy."Three kinds of" Pon de cherry blossom "series which made Pon de Ring a cherry flavor as a new product for spring, and three kinds of" Sakura Fashion "series which made Old Fashion cherry-flavored in February I have been out since 20th so I went to eat.

Pon de Cherry Blossoms series, Sakura Fashion Series | New Items | Mister Donuts
http://www.misterdonut.jp/m_menu/new/130220_001/index.html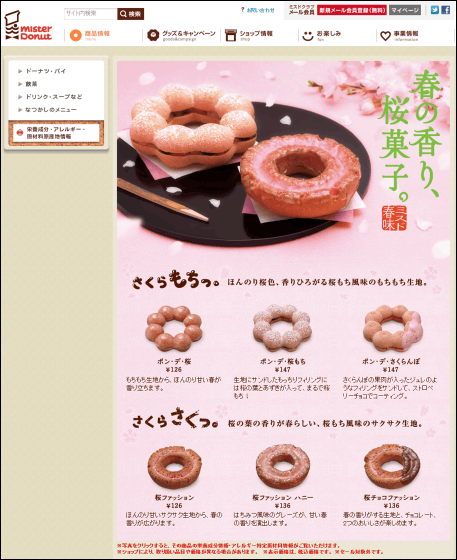 Arrive at a shop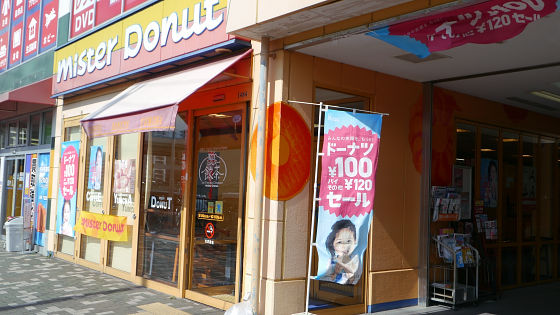 A poster appealing new products also in the store.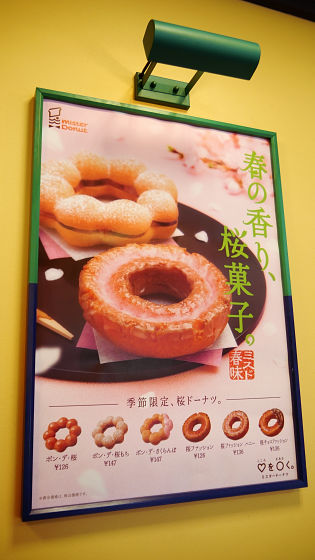 Since six new products were lined up in series, we purchased immediately.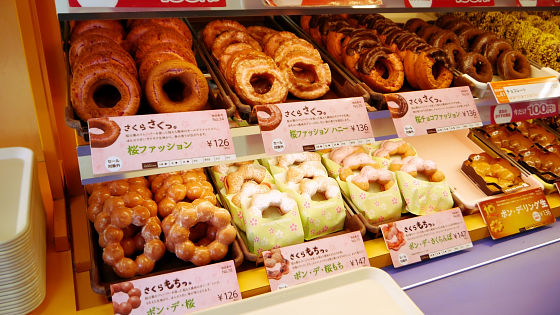 First of all, it comes from three kinds of "Pon de cherry blossom" "Pont de cherry moon" "Pon de cherrybo".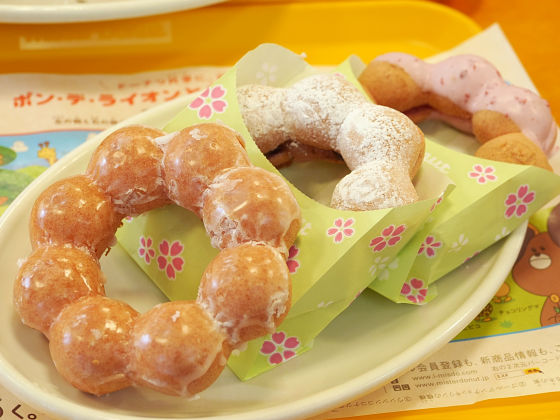 "Pon de cherry blossom" (126 yen) looks like a normal pon de ring.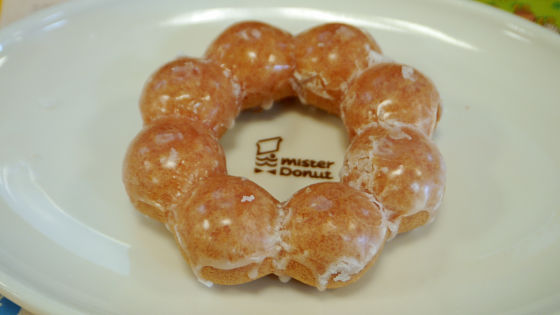 The inside is a cherry blossom color, the fragrance spreads swiftly. The fabric is like Pon de Ring. It is lightly added to the extent that cherry flavor taste does not disturb sweetness and it makes it feel spring.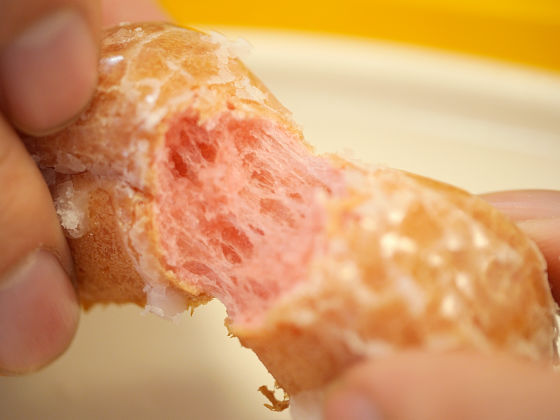 "Pon de Sakurachita" (147 yen)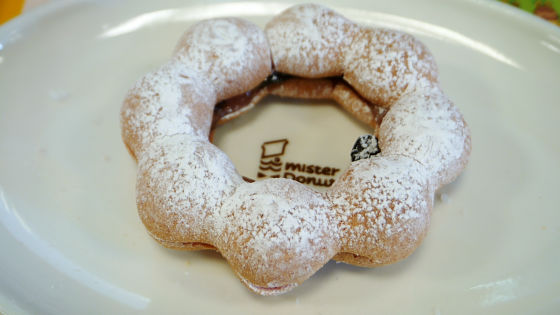 The fabric is filled with cherry leaves and a filling containing bean paste. Filling is as dusty like a fertilizer, and as the name suggests, it is a product of cherry-like texture and taste.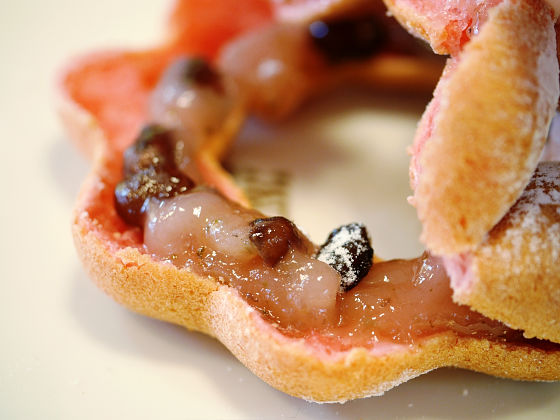 "Pon de cherrybo" (147 yen)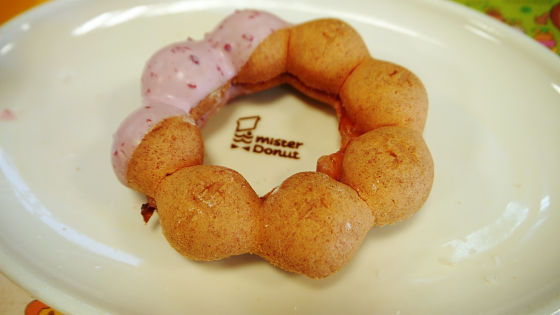 It's like a jamy filling that is sandwiched. There is acidity with cherry pulp filling, and part of the fabric is strawberry coated, it is the item that can enjoy the most cherry flavor.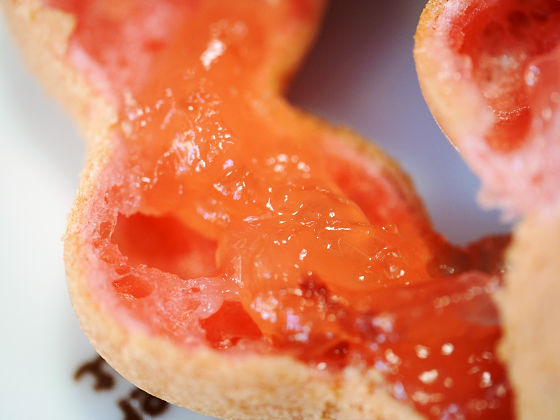 From here it is "Sakura Fashion" series.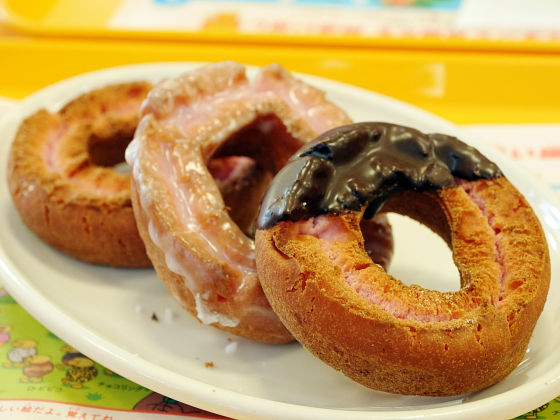 "Sakura Fashion" (126 yen)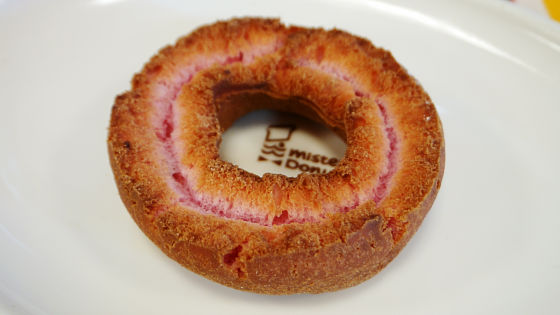 It has a cherry-flavored fabric of old fashion, and it has a crisp texture. The scent of cherry blossoms spreading in the mouth, such old fashion is not bad.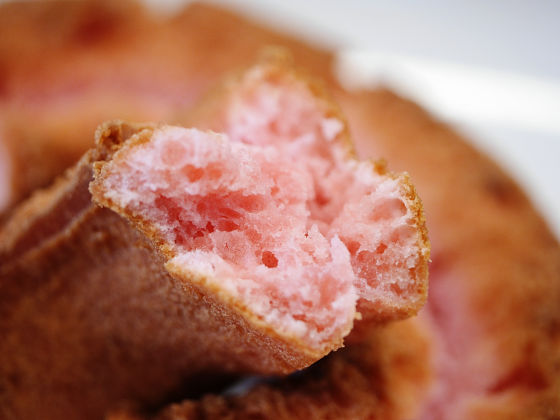 "Sakura Fashion Honey" (136 yen)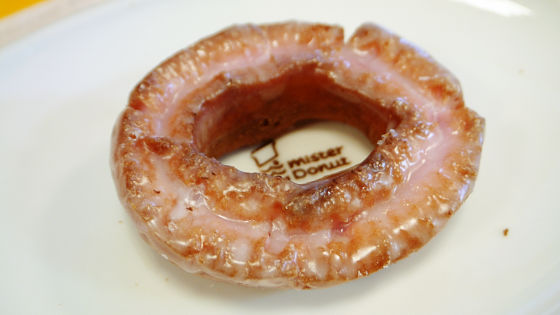 Sakura Fashion covered with honey glaze glaze. For people who want sweeter than Sakura Fashion, this is recommended.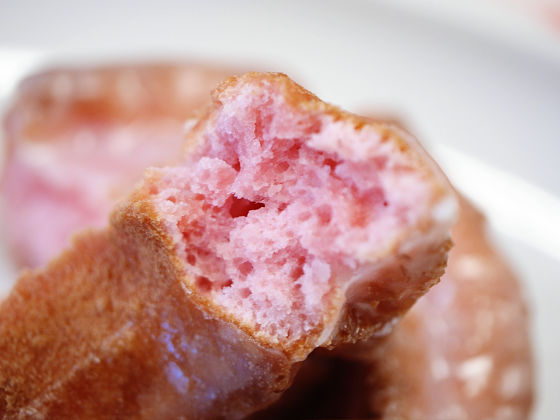 "Sakura Chocolate Fashion" (136 yen)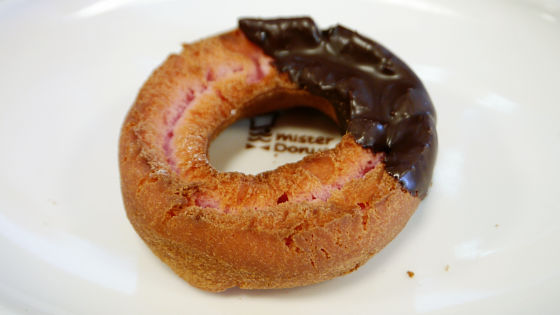 Chocolate coating part of cherry blossom fashion. While chocolate outperforms cherry blossoms, the flavor is not harmed, so it's like that it's like this kind of thing.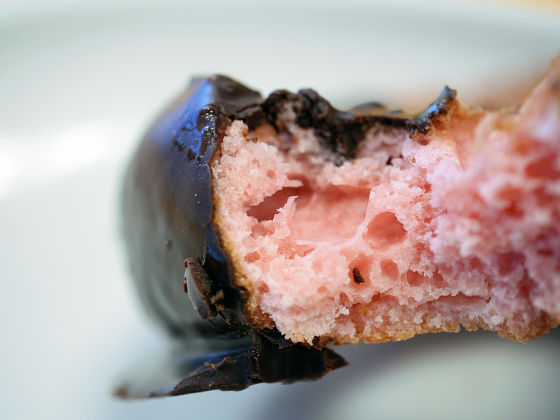 As for six kinds of new products, as for about one there is something which can say "anything ......?" And anything which can be said, but this time all six types are original pon de rings and old fashion Springlike arrangements were done without compromising goodness, and it was just a good donut in the coming season.

By the way, donuts 100 yen & 120 yen sale has been done until 24th, but this pon de cherry series etc is out of scope. Sorry ....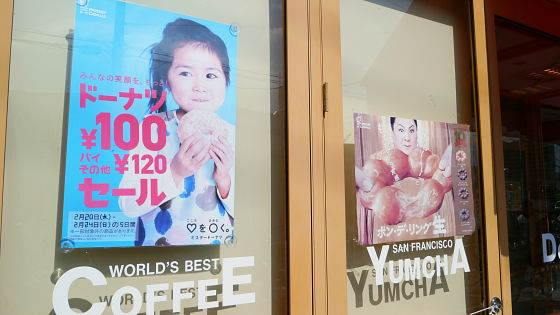 Since "Pon de lion lunch box" starts as new goods from the 25th, it may be Ali to collect points and aim for this.