5 kinds of matched green donuts such as "Missed" "Angel Teddy Bear Bear Matcha"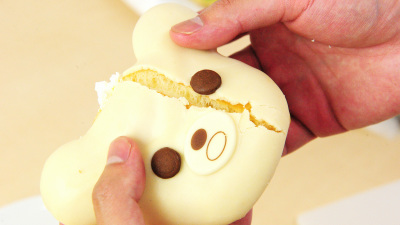 From Mr. Donut, five kinds of "Summer New Donut", "Angel Teddy Bear Bear Black Tea, Bear White", "Pon de doubled Green Tea", "Pon de Matcha Black Mitsu", "Douichi Matcha Azuki French" are newly released That is why I ate right away.

Missed summer donuts | New items | Mister donuts

Arrived at Mr. Donut.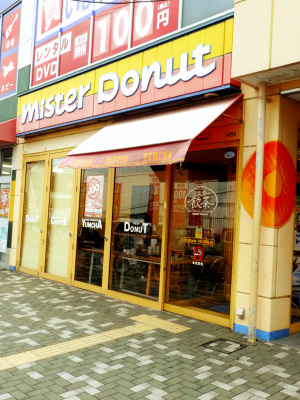 I bought five kinds of new appearances.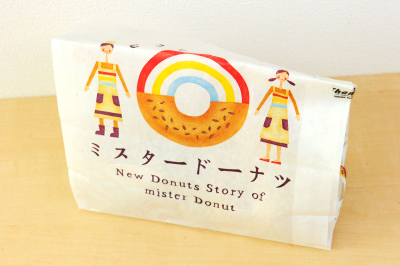 This is 5 types of donuts newly appeared this time.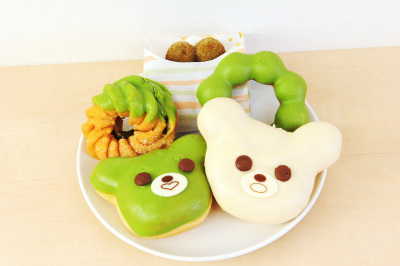 "Angel Teddy Bear White" (147 yen including tax)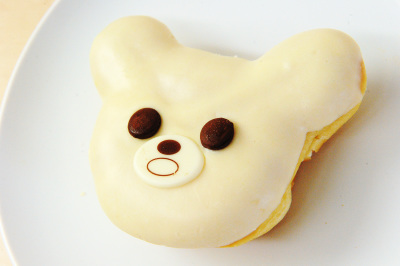 The fabric is soft and fluffy. Because it is cute model, I will be missed to eat.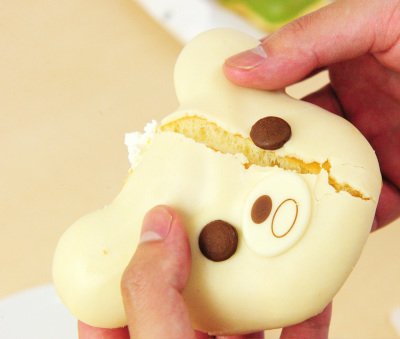 The taste is gentle mellow sweetness characteristic. The white chocolate coating and the soft and rich texture are very good, along with the cream cream, it is quite intense sweetness while it is the royal road. It might be an irresistible combination for people who like sweets with strong sweetness.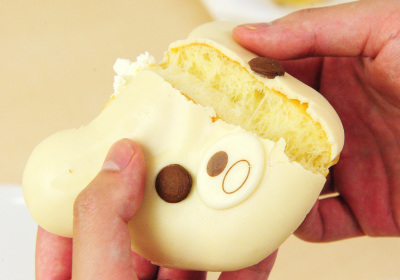 "Angel Teddy Bear Bear Matcha" (147 yen including tax)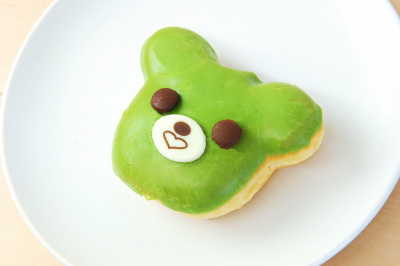 Green bears may be rare, but this is also an adorable form, and it is painful to break down.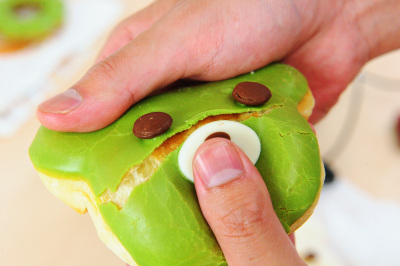 Fabrics and coatings are soft and break easily with just a little effort.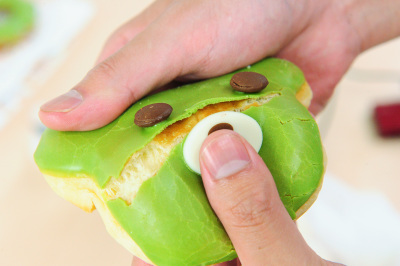 When I broke, cream was exposed from the inside. The difference with Bear White is only the outer coating, but since this Matcha chocolate coating has a considerably strong impact, I get a completely different impression. It is considerably sweeter than the matcha taste of so-called ice-cream, etc., and its fragrance is also unique, so it may be where preference is divided.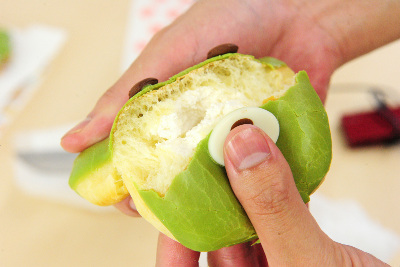 "Pon de Double Matcha" (136 yen including tax). It looks like an interior accessory.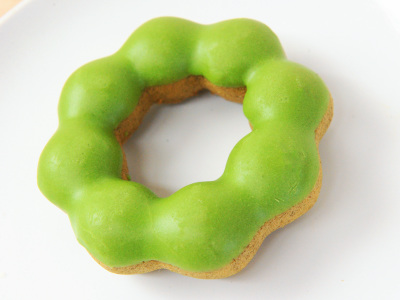 When cutting it, Matcha was also kneaded in the Pon de fabric. Like Bear's Green Tea, the taste of Matcha chocolate coating is quite powerful. There is little bitterness etc. associated with the name "Matcha", sweetness is extremely strong, and scent is slightly chemically feels.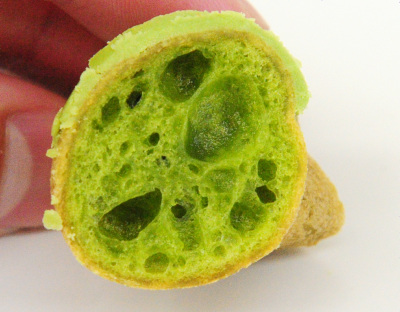 "Pon de Matcha Black Mitsu" (136 yen including tax). Because black mattress is on, it is in a bag.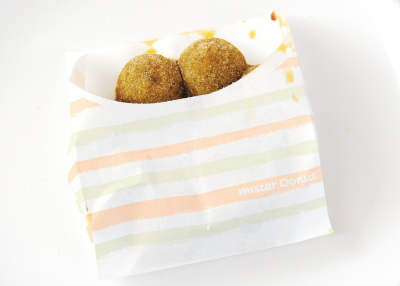 I got out of the bag. What is hanging over is not just a mushroom but a mushroom sugar.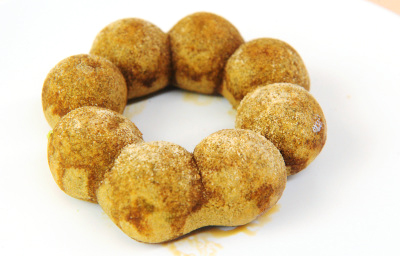 Matcha is also kneaded in this fabric too. Because the taste of black mattiness is deep and the sweetness of Kinako sugar is also strong, the impression which is quite sweeter than the feeling I saw. Matcha feeling is not done much from the appearance, but Matcha kneaded in the dough produces a smell like green tea chocolate like bear. This also seems to be dividing preferences.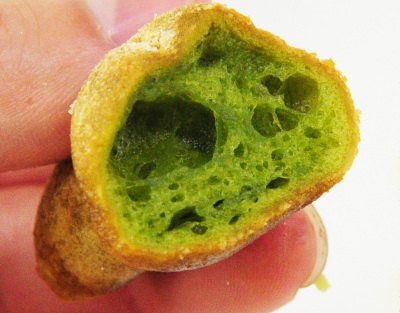 "Dutch tea Azuki French" (147 yen)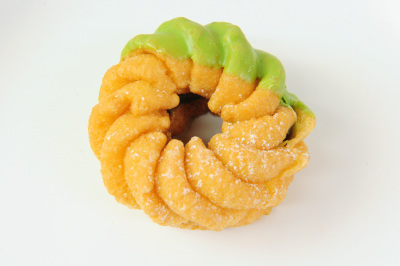 What is inside is filling green tea with azuki bean paste using kudzu. It is a strange texture with a feeling that it has quite a thick rather than dusty.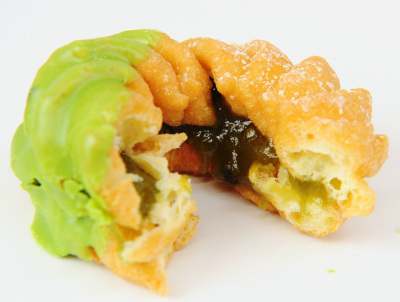 in Posted by darkhorse_log