What is the usability of the mirrorless single-lens "GH 3" What I feel I actually tried various photography & movie shooting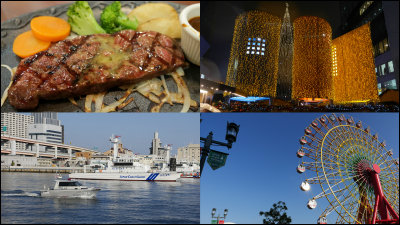 Panasonic's "Live MOS sensor with about 16.55 million effective pixels", a newly designed low-pass filter, a Venus engine with greatly improved image processing performance, "realistic rendering with nature, stereoscopic effect" and "faithful color reproduction" Mirror less Single eye and flagship also "GH 3It is, but they are story of specifications to the last. It is still the most important what kind of usability it is likely to be used as it is actually taken, and in the past experience, there are things like "speckle is sober but quite exquisite usability", so only this kind of thing It is something you do not know until you try it. So, even if I say U - Da - da, I will not start, so I decided to actually use it in various scenes with Pasha Pasa.

◆ I actually went shooting

When shooting, all the dustproof and drip-proof specifications attached when purchasing the lens kitLUMIX G X VARIO 12 - 35 mmI will try out how far you can do with this lens kit. Also I decided to go with iA (Intelligent Auto) to check the capabilities of the camera itself. The photographs taken for the sake of posting are already resized, but other corrections are not basically done.

First of all, shooting the entire city.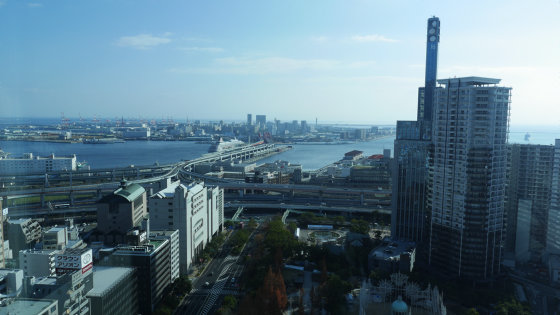 It becomes like this in a situation with a strong contrast.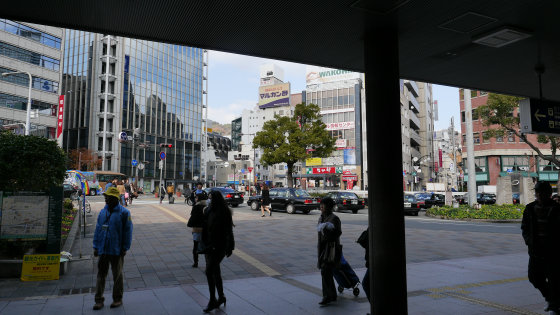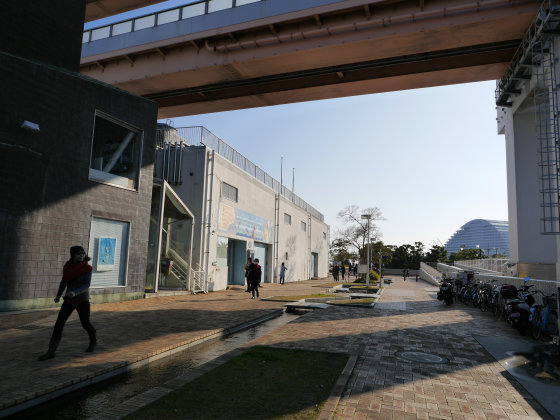 In the case of a dimly lined alley, it certainly looks somewhat dim, but it seems to me that it seems to some extent that it seems to the atmosphere as seen with human eyes.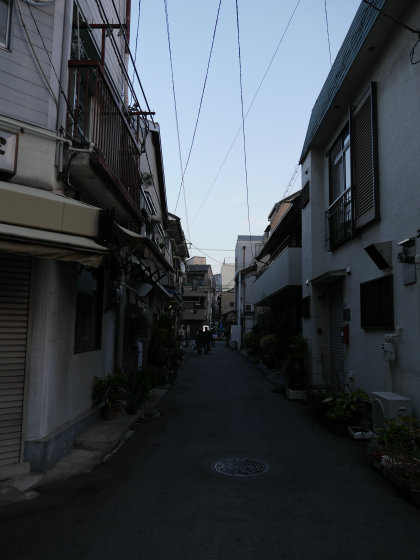 With the speed-up of the output of the Live MOS sensor and the improvement of the processing capacity of the Venus engine,Focus detection speed is twice GX 1It is said that the speed has been increased to 240 fps, but this level can be experienced. I tried taking a picture while walking in the station premises, although it is not that the focus is properly matched up to the detail, I can take this much while walking.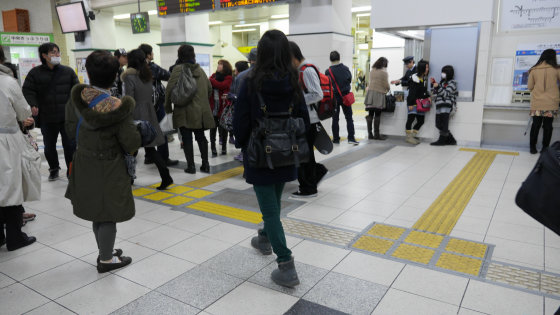 It looks like water of the fountain comes out.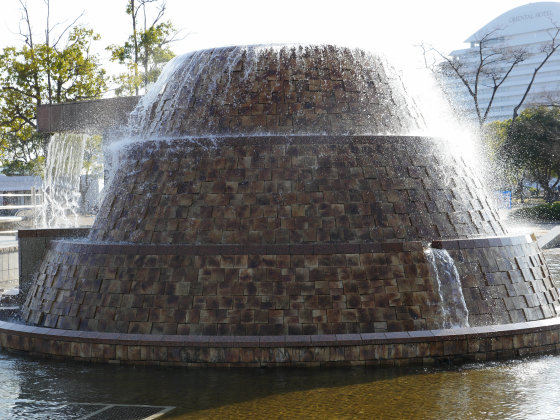 I tried taking a moving object. This is a boat going down the water and you can sense the presence.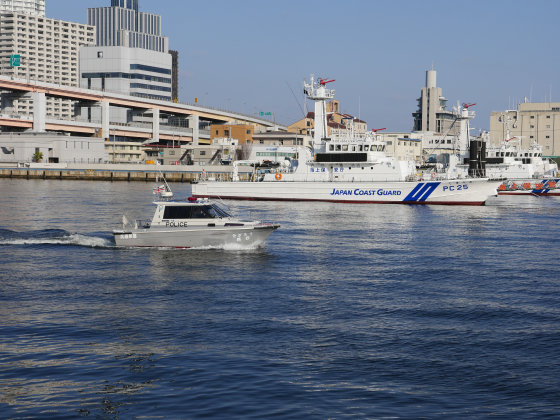 It is like this when shooting with backlit.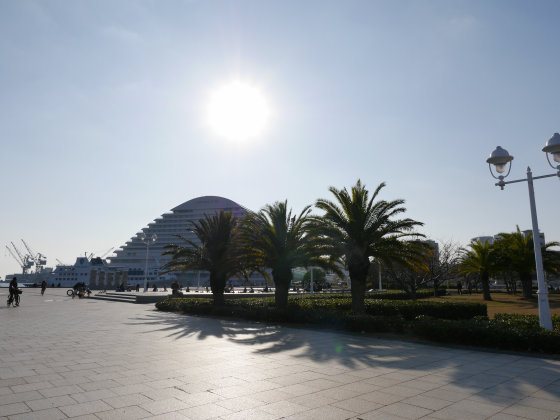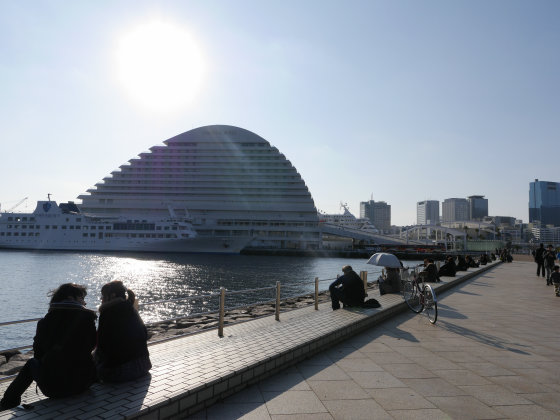 The sky blue gradation and the colorful Ferris wheel, the depiction of each color are fairly accurate, it is possible to shoot with almost no difference from the naked eye.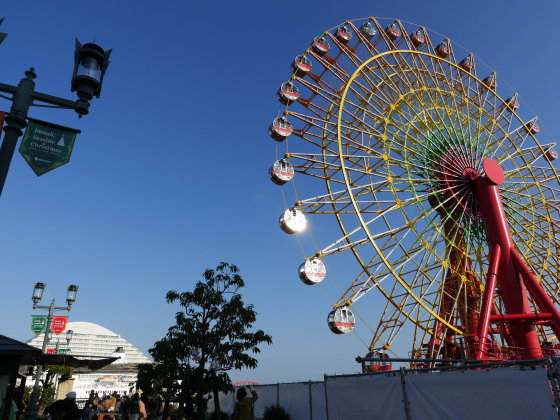 I tried to take some food under a dark, warm color scheme.



When approaching, it switches automatically to macro mode, and powerful comes out.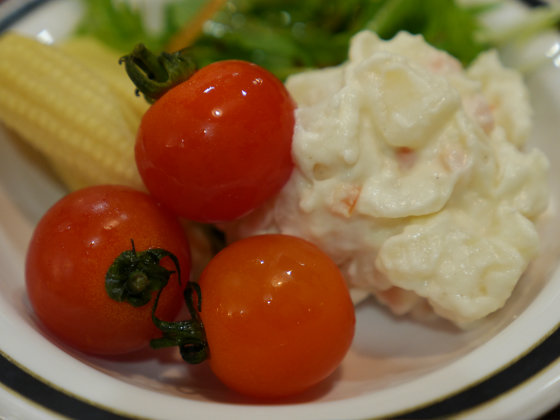 It is like this at the Viking corner where food of various colors line up. In GH 2, even in scenes where the auto white balance was largely out of order, the GH 3 reflects the dish white as well and can be used as it is. Even with GX 1, the white balance auto function was fairly accurate compared to GH 2, but its level is even higher in GH 3. In a scene where you want to release a shutter with haste, it should be quite effective.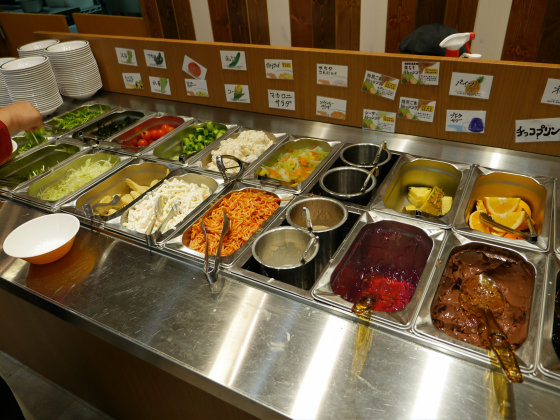 The taste of the meat has also been reproduced tightly, and the depiction power can be felt considerably improved compared to GX 1. I am convinced that faithful color reproduction. Since the autofocus speed is fast and there is little camera shake, it is good to go shooting crisply and crisply. So, it is useful to shoot scenes of hot food before you cool down, for example when shooting cup noodles.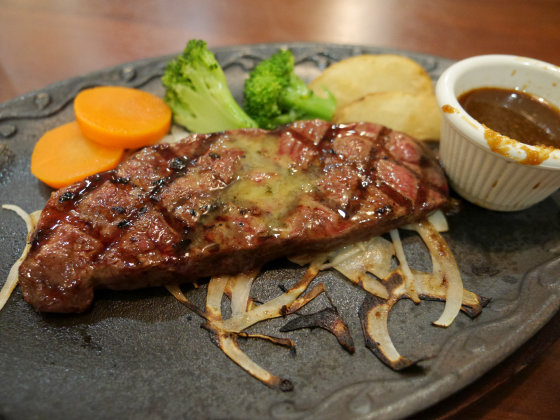 If you only want to take photos, you can use as many other advanced models as possible, but if you are finished with one camera to reduce the number of items on hand, you can shoot movies quite a bit, the GH · GX series are quite excelent, YouTube If you just upload it was a level without problems until now, this time it looks like the following. Uploaded at AVCHD · 1920 × 1080 · 60i · 17 Mbps and uploaded this level, no complaints of drawing power and resolution feeling

I took a picture of the moment of applying the sauce to the steak with GH 3 - YouTube


When preparing tasting articles like this one shoot a lot like this, if you are in a dark place, you are concerned about camera shake, but with GH 3 you do not have to worry about such, you can take a well-focused picture. If you hold it with one hand, the weight is still a little worrisome, but since there are almost no shots taken, the burden on the real hand is considerably reduced.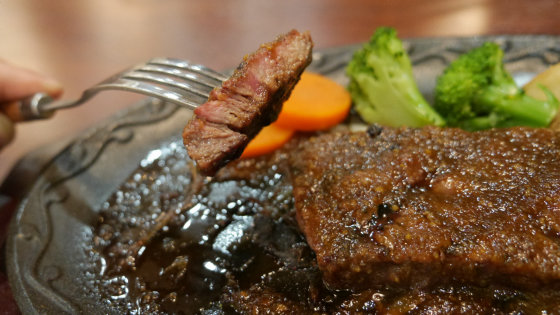 The highest GH 3 function was felt at the time of night illumination shooting. In GH 2 and GX 1, camera shake occurs, even in scenes that could not be taken without a tripod, you can shoot without difficulty.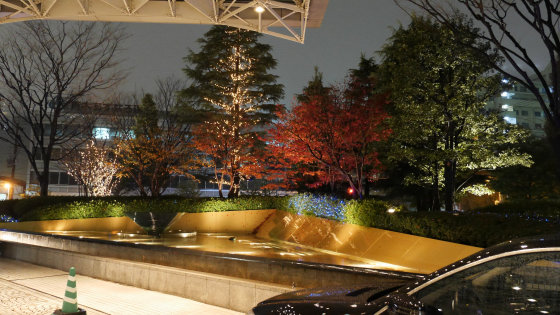 In addition, this is what I tried to take a hand at GX 1 in the same place. Even if I shoot many times, I was able to shake and I could not catch the subject.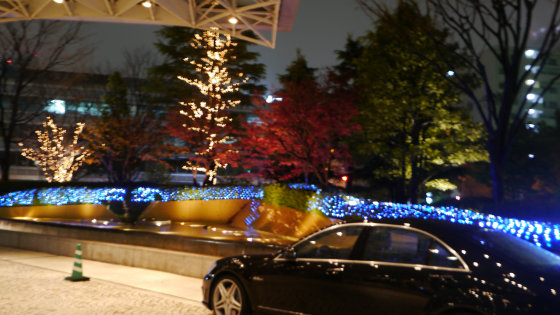 Also, although it was a bad weather like rainy weather, GH3 with drip proof is extremely reliable because it can shoot with Pasha Pasha without worrying even in this situation. In the past, when I was shooting in the fog at the summit using GH 2, I have experienced suddenly not working, but if GH 3, I do not have such worry.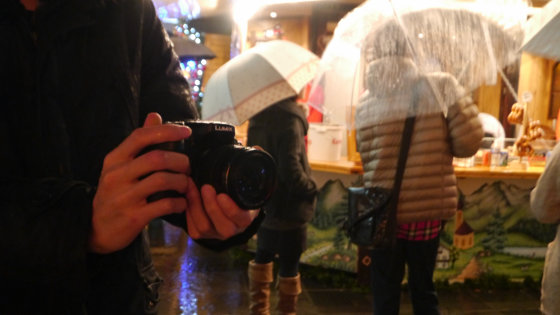 Even with a hand without a tripod, it can be around this.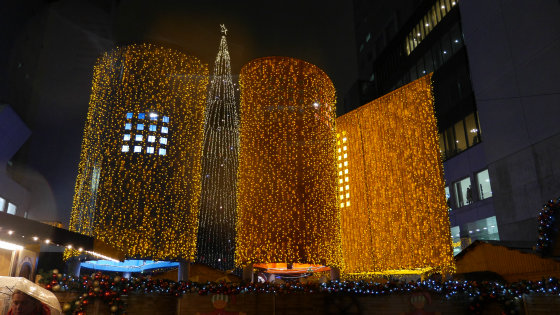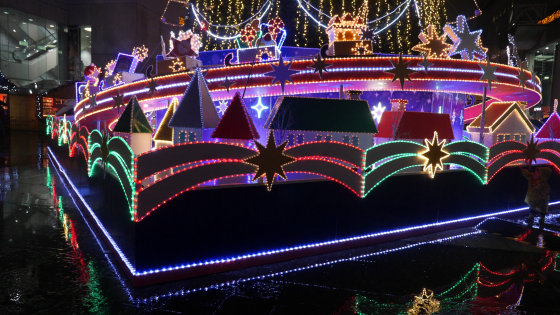 This is where I tried to take a sequential copy of the departing train.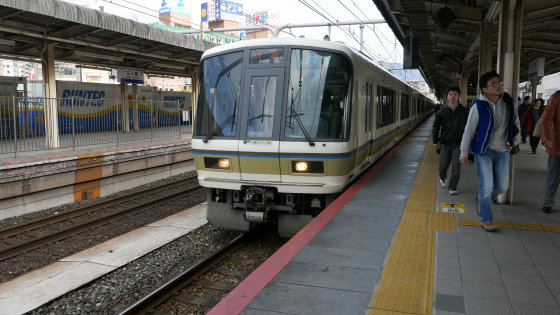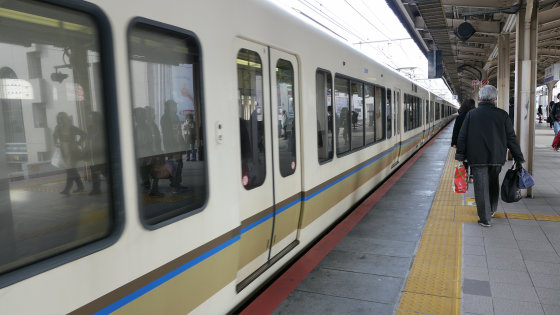 While holding out the movement of the car passing by, I also hold down the state of the conductor who confirms home from the window firmly.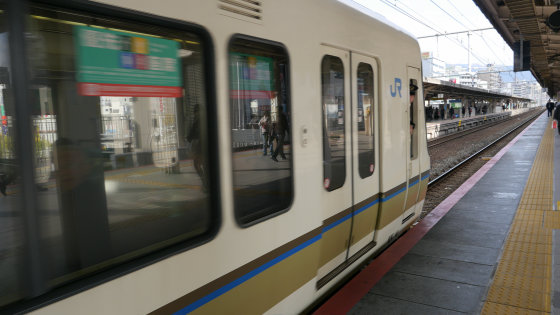 MOV format · When taken with a movie of 1920 × 1080 · 60 p · 50 Mbps it will be like this.

I tried taking a movie of train in MOV format - YouTube


Of course it is also possible to zoom while shooting a movie, it is like this when you actually do it.

GH3 on hand and tried zooming - YouTube


Overall, the autofocus speed and movie shooting function, which was excellent from the past, have been greatly improved, the rendering power and color reproducibility are even better, obviously the shooting time and time are more than ever It is a judgment at the moment that it can be abbreviated, and even in bad conditions such as rain, it can be used more securely than ever so it will be quite usable.

· Previous article
Dust-proof and drip-proof "GH 3" seems to be available for work so I bought it and tried various things